Star Lake Farm in Springfield can be visited on foot as part of the Sunapee-Ragged-Kearsarge Greenway Trail 4 or as a loop from Deer Hill Road. Like Clark Lookout and many other great trails, the conservation easement for this area is held by the Ausbon Sargent Land Preservation Trust. The easement includes 1559 acres, the entire Star Lake shoreline, and 1,200 feet of frontage on Baptist Pond. Dan Throne generously donated an easement to this large and beautiful area in 2010.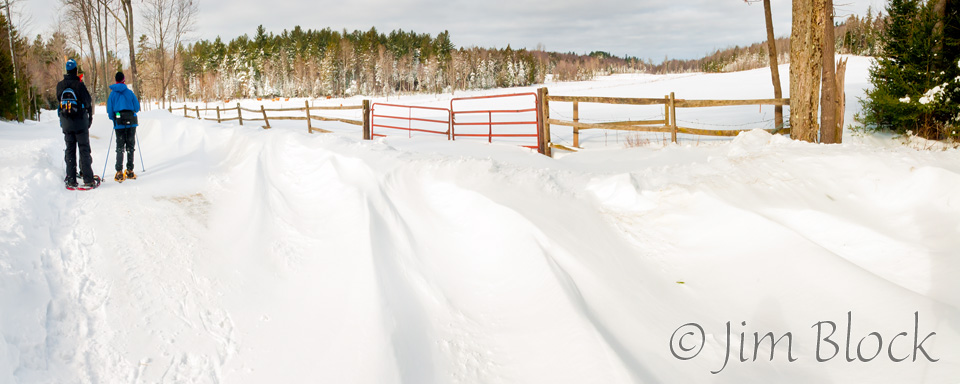 As you traverse the area you will walk along old roads and stone walls, see a sugar house and adjacent sugar bush, and perhaps get a glimpse of Scottish Highland Cattle being raised here.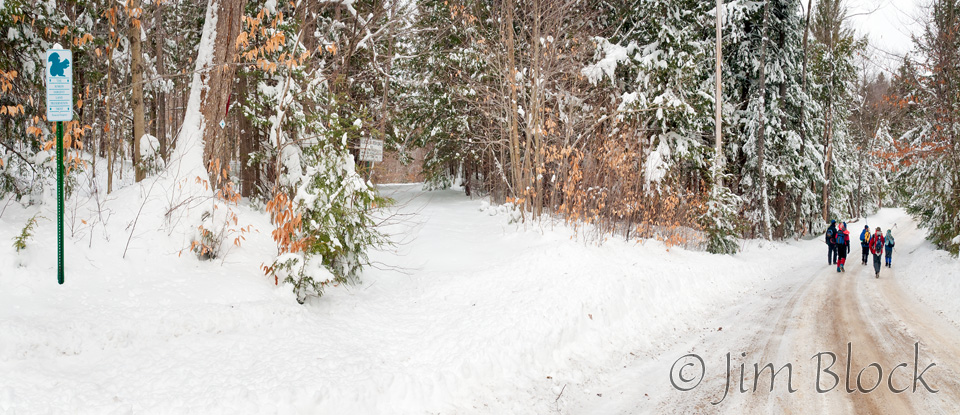 You can approach the trails here from several directions and do an end-to-end hike or a one-car loop. A fairly easy and very worthwhile loop starts on Deer Hill Road just past Baptist Pond. Get there by taking Stoney Brook Road, the first road to the west after you head south from Exit 12A off I-89. You can park at the beginning of Deer Hill Road, but in winter you might venture to the end of the plowed part of this road and start there.
Follow Deer Hill Road and the Class 6 road that starts near Snowbound Farm and continues to the east. These are part of the Sunapee-Ragged-Kearsarge Greenway Trail 4. Follow SRKG 4 to a T-intersection and then continue to follow it to the right until you reach another intersection where SRKG 4 turns back sharply left. If you are doing a loop you will want to leave SRKG 4 at this point and continue straight on Star Lake Farm Road. You will pass an apple orchard on your left with fields sloping down to Star Lake. Soon you will see a sugar house on your left just before an intersection. A right turn here will take you back to Deer Hill Road. If you parked at the end of the plowed section, the loop will have been about 3.5 miles. If you parked at the end of Deer Hill Road, that will add a total of about 2 miles.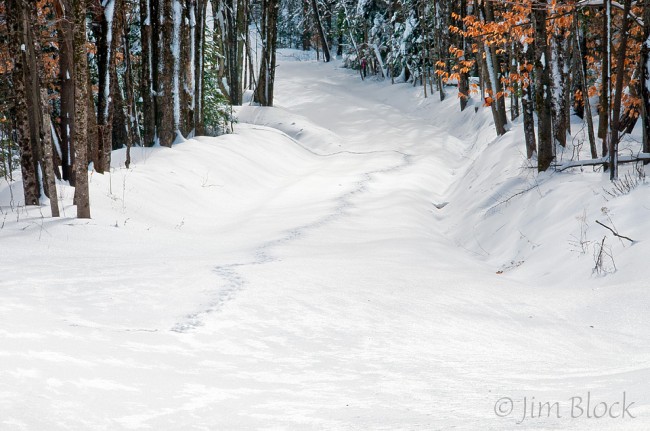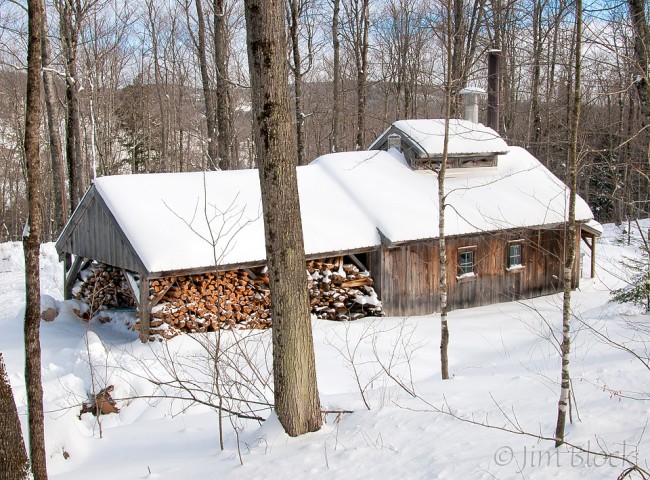 Gerry Gold led a group of six dedicated snowshoers on hike through Star Lake Farm on a gorgeous winter day. Half of the trek was along SRK Greenway Tail 4. We followed the loop route described above. If you click any of the top three images on this page you will be taken to a page of panoramas that you can zoom into and explore. But be sure to see the slide show below of photos taken on the hike Gerry led.
TRAILS OF THE KEARSARGE REGION