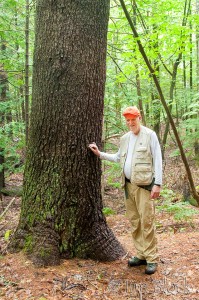 The adjacent Cook and Deming conserved lands in the Elkins village of New London contain a wonderful network of very well marked trails. Located off Whitney Brook Road these trails are principally maintained by Dave Cook who built, extended, and blazed many of them. That's Dave on the right standing next to a very large pine.
The Cook Interpretive Loop Trail features a panoramic overlook of Ragged, Kearsarge, and Sunapee Mountains, century old sugar maples, and 900 feet of juniper bush. This 1.3 mile loop trail also features a wonderful walk besides Whitney Brook's small waterfalls. You can get a guide to the many numbered features along this trail HERE.
My personal favorite is the Erratics Trail which starts just a bit farther north along Whitney Brook Road. This trail takes one past most of the major glacial erratics in the Cook Easement. The trail crosses some private properties but is open to the public. You can download a map of the trails in the Cook Easement HERE.
The photo below shows some of the glacial erratics along the trail. If you click this image you will be taken to a page with 6 large panoramic images of erratics that you can zoom in and explore in detail.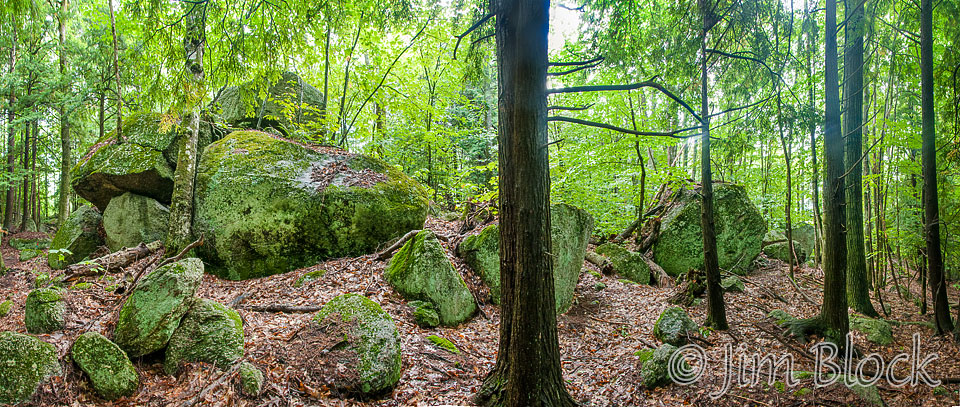 Deming Easement can be reached from the end of 40 Acres Road in Elkins or from the Pleasant Lake High Trail from the Cook trailhead on Whitney Brook Road. The Pleasant Lake High Trail in the Cook Easement crosses the Deming Easement and then onto the Cantor and Webb properties. It ends at the Wolf Tree/Webb Interpretive Loop/SRK Greenway intersection at Sargent Brook. It is 2.7 miles long and has great views and dramatic cliffs. With two cars one can do a one-way hike ending after passing through the Langenau Forest to Messer Road off Granite Hill Road or following the SRK Greenway Trail 6 which ends at School House Road and Route 4A. You can download a map of the trails in the Deming Easement HERE.
The Cook Easement was gifted to the town of the London in 2007 by David and Celeste Cook. The property is managed by the New London Conservation Commission with the conservation easement held by the Ausbon Sargent Land Preservation Trust. The Deming easement was conserved as a gift of Chuck and Barbara Deming and is supervised by the Ausbon Sargent Land Preservation Trust.
I was fortunate to be treated to a guided hike from the start of the Erratics Trail to the entrance of the Langenau Forest on Messer Road by Brian Faughnan and Dave Cook. Along the way we passed through a burned area triggered by a lightening storm about 6 weeks earlier. The firefighters had to drag their hoses a considerable distance to extinguish it. You can see some photos of the burned area in the slide show that follows.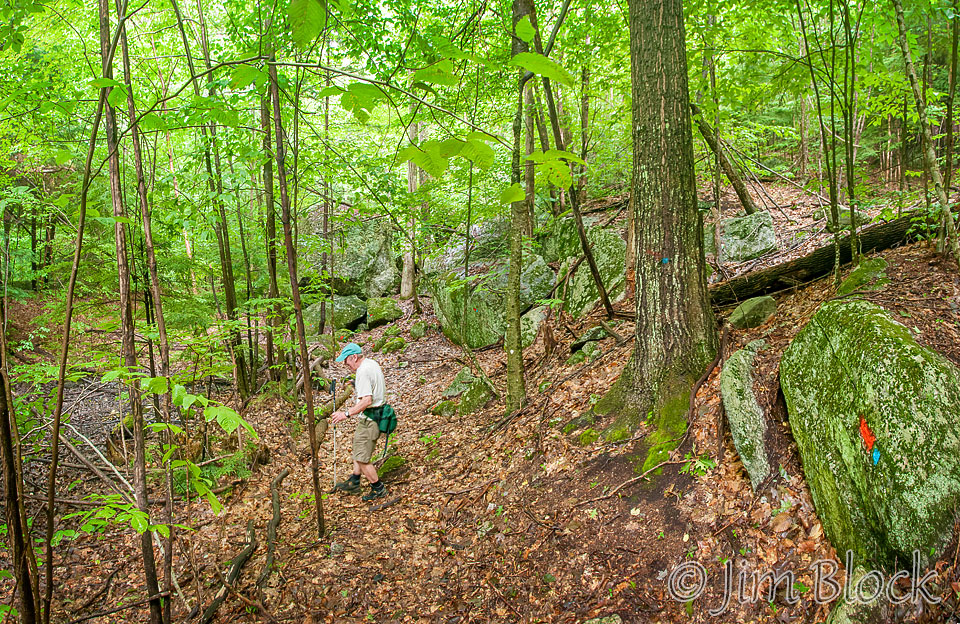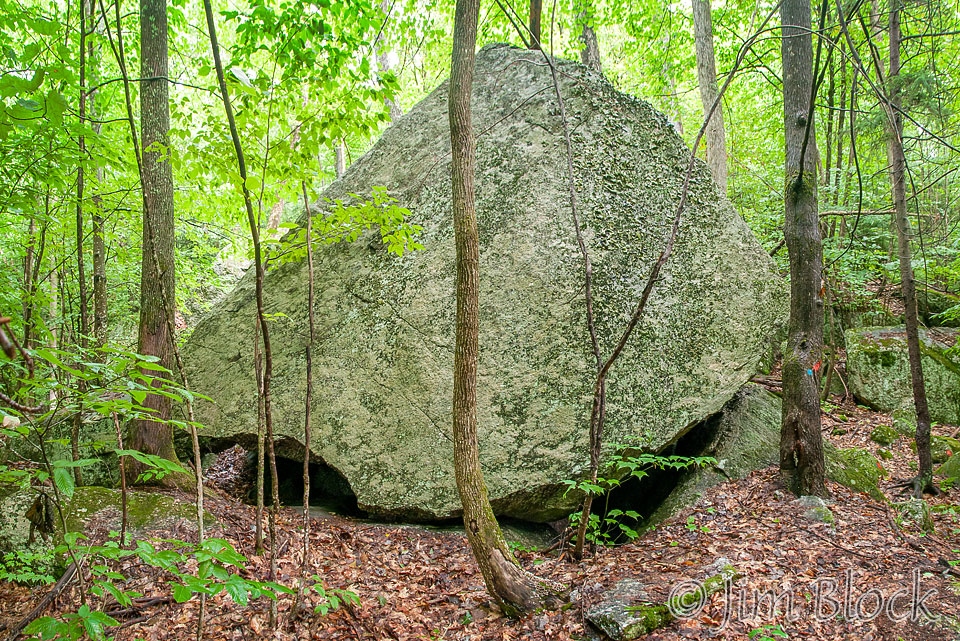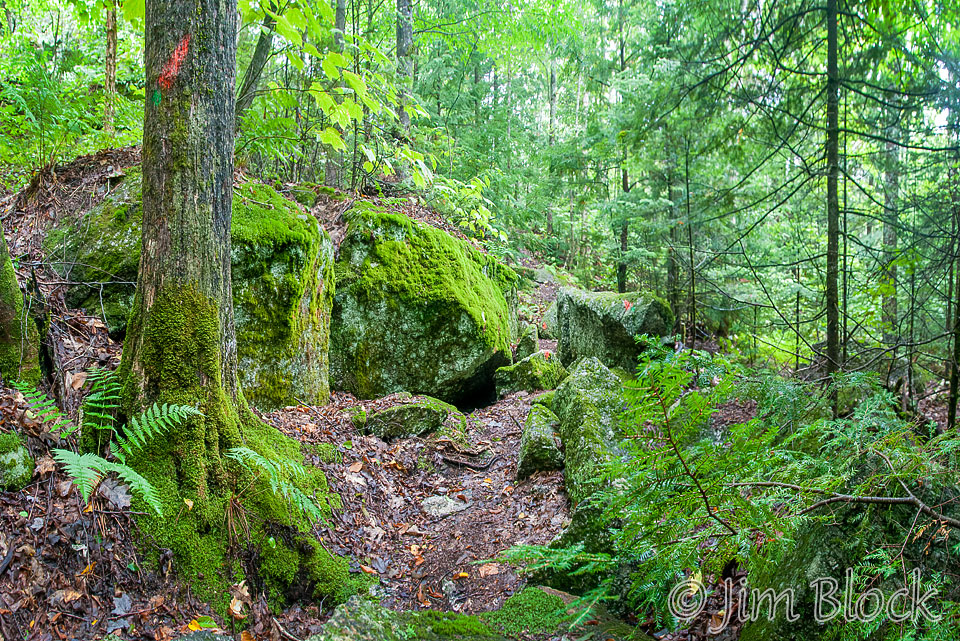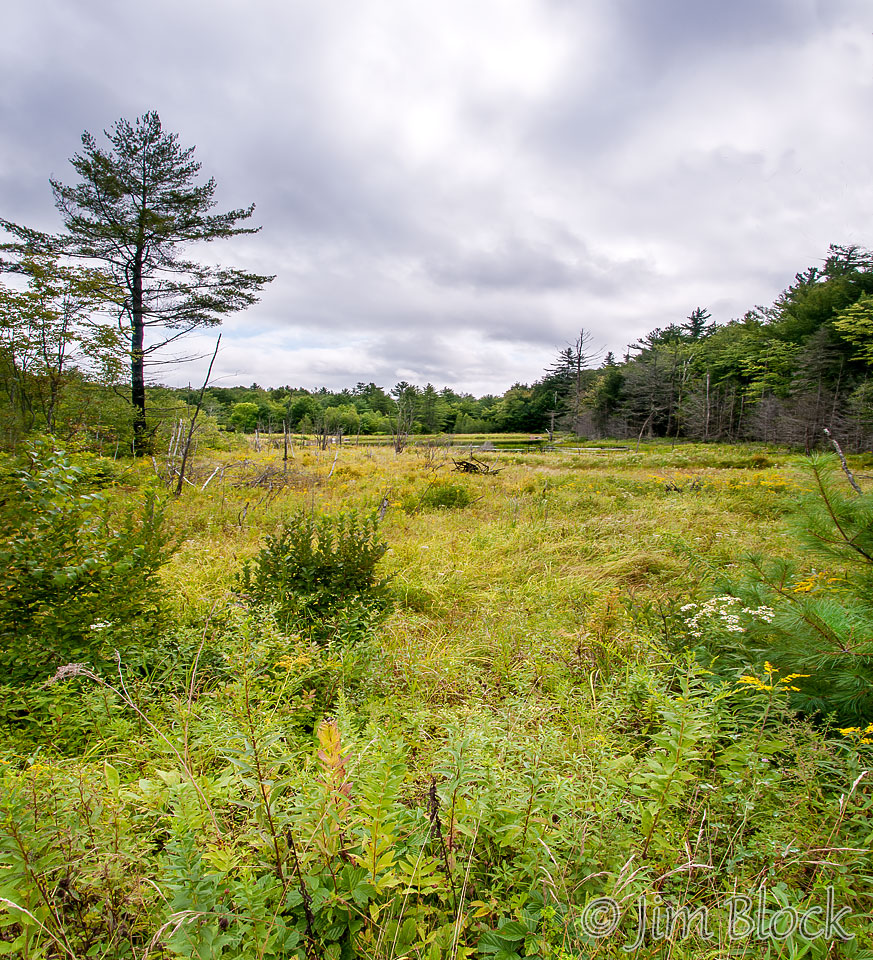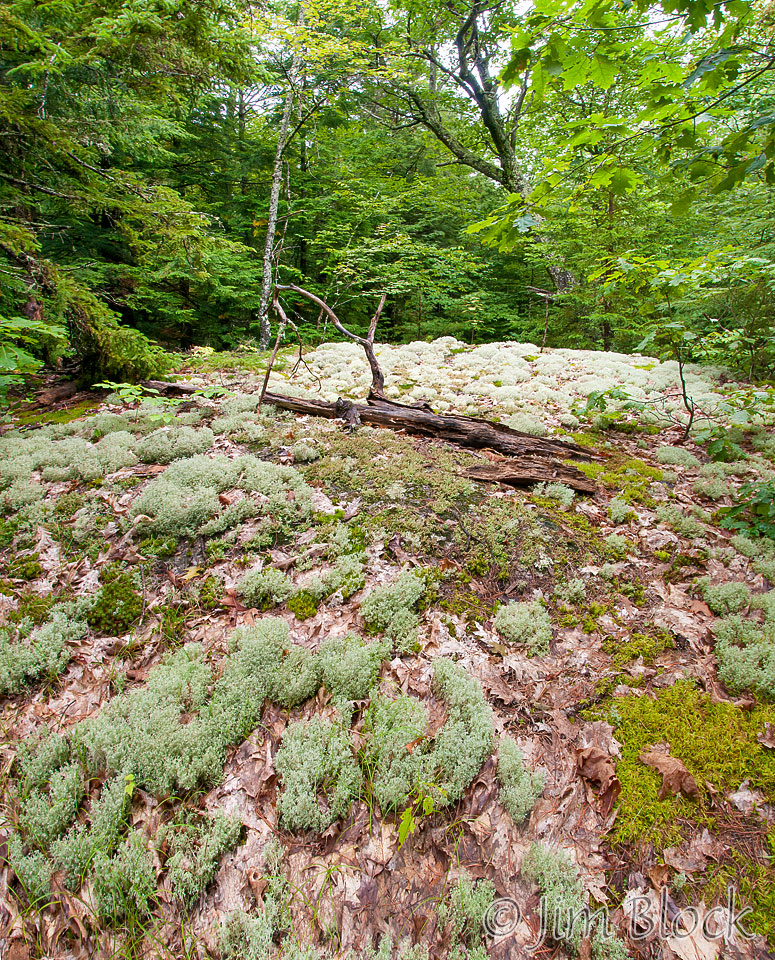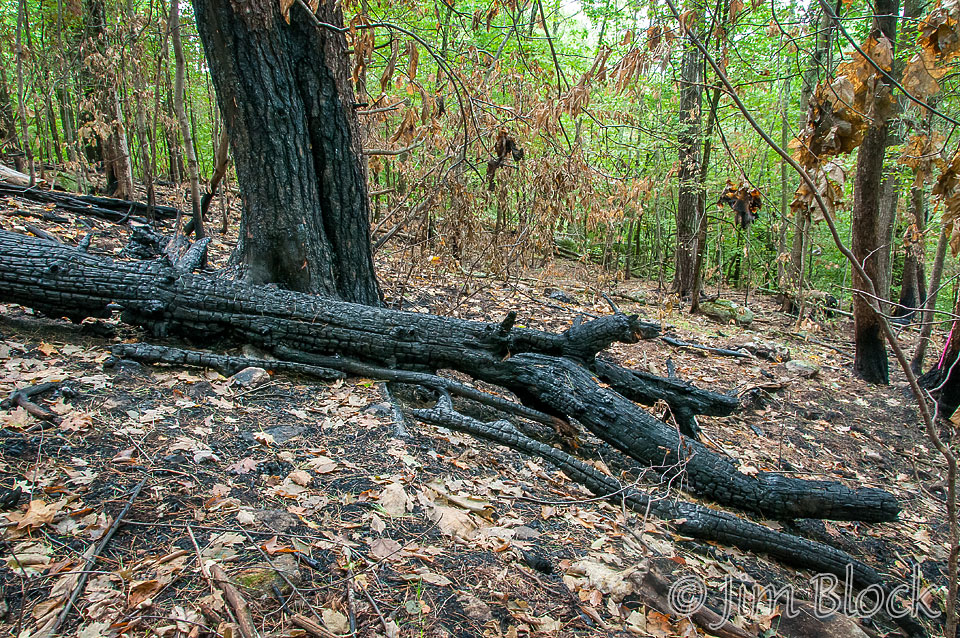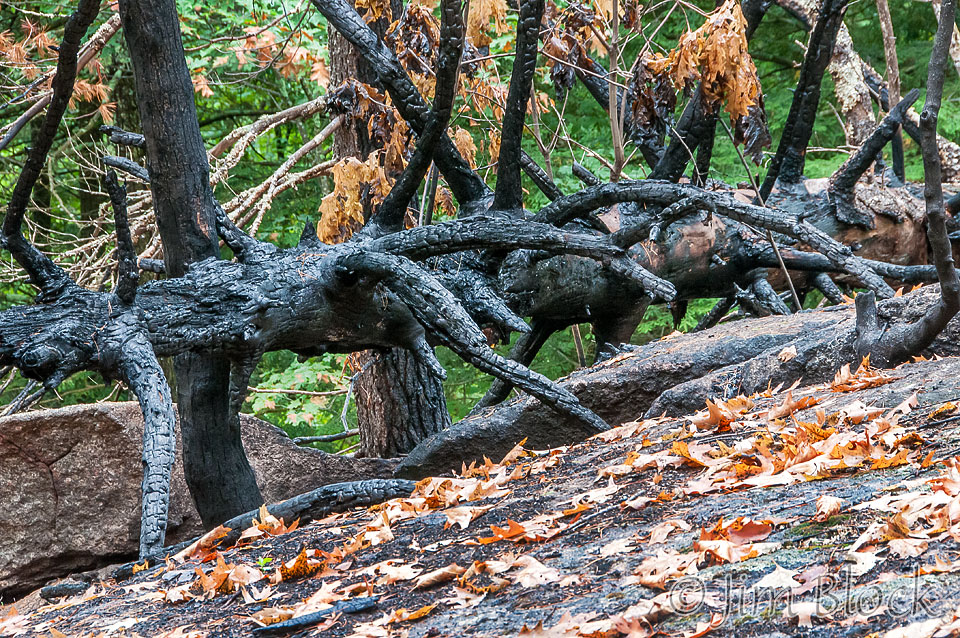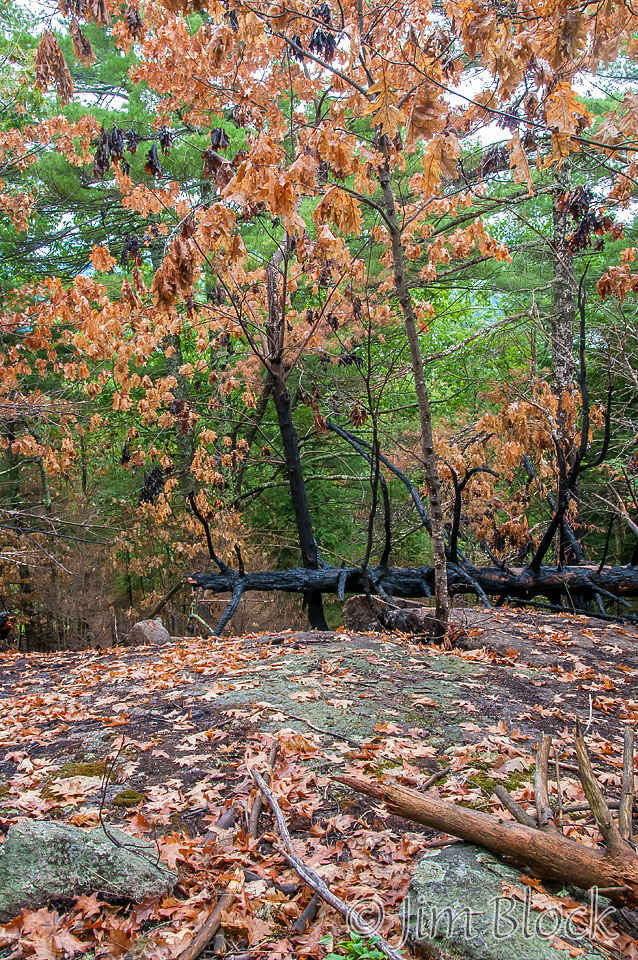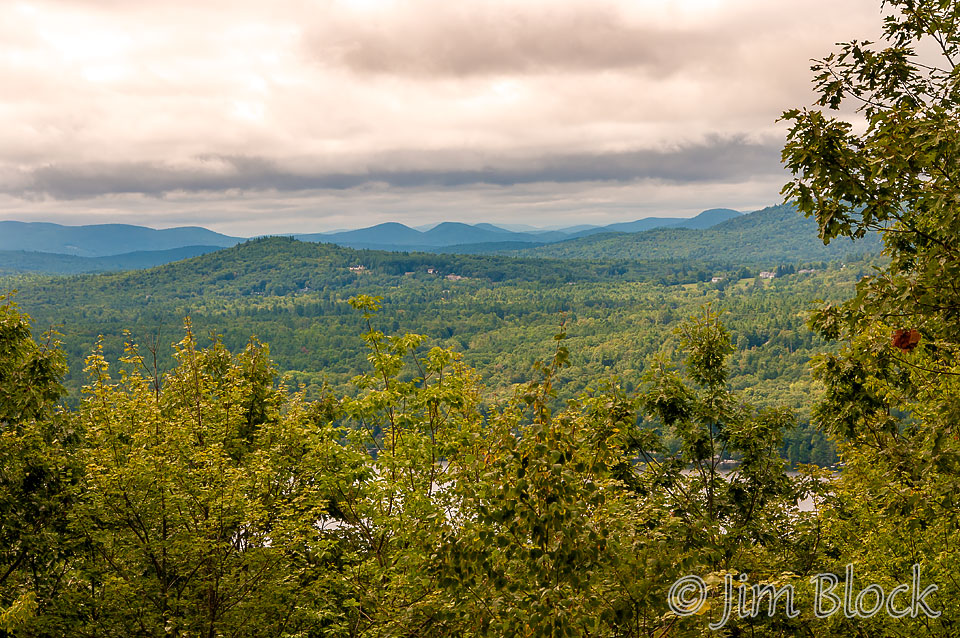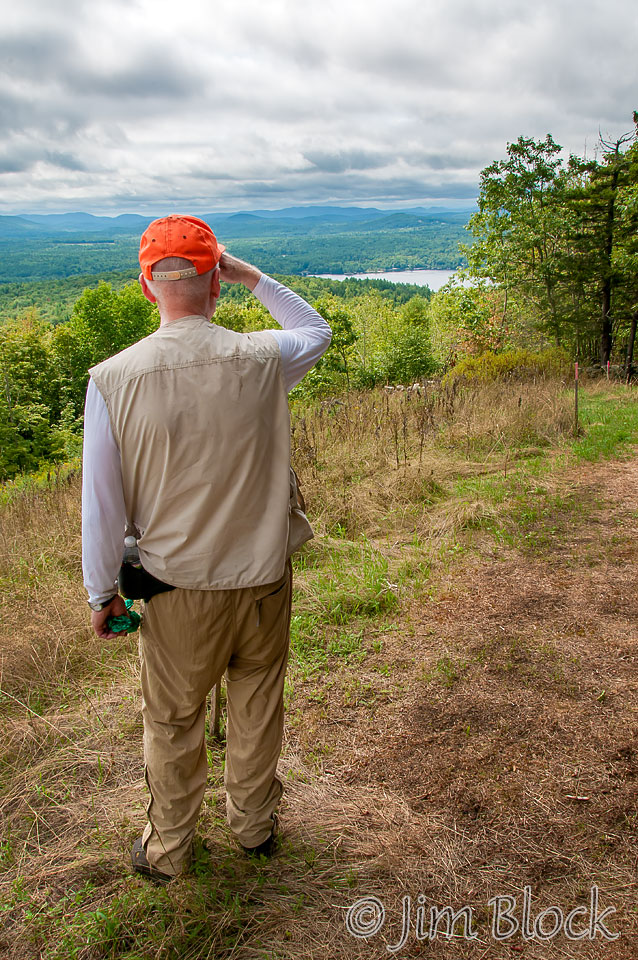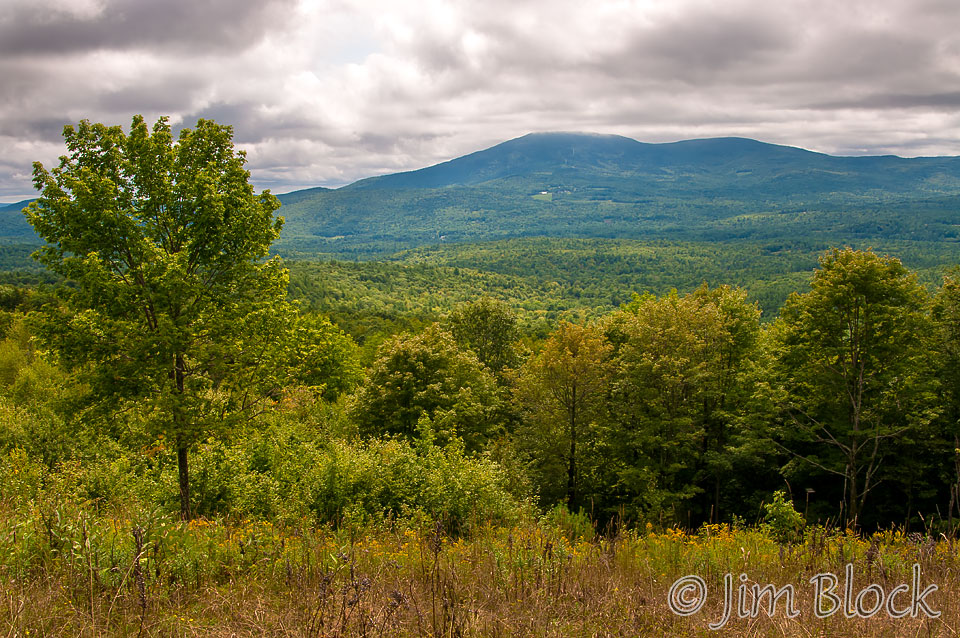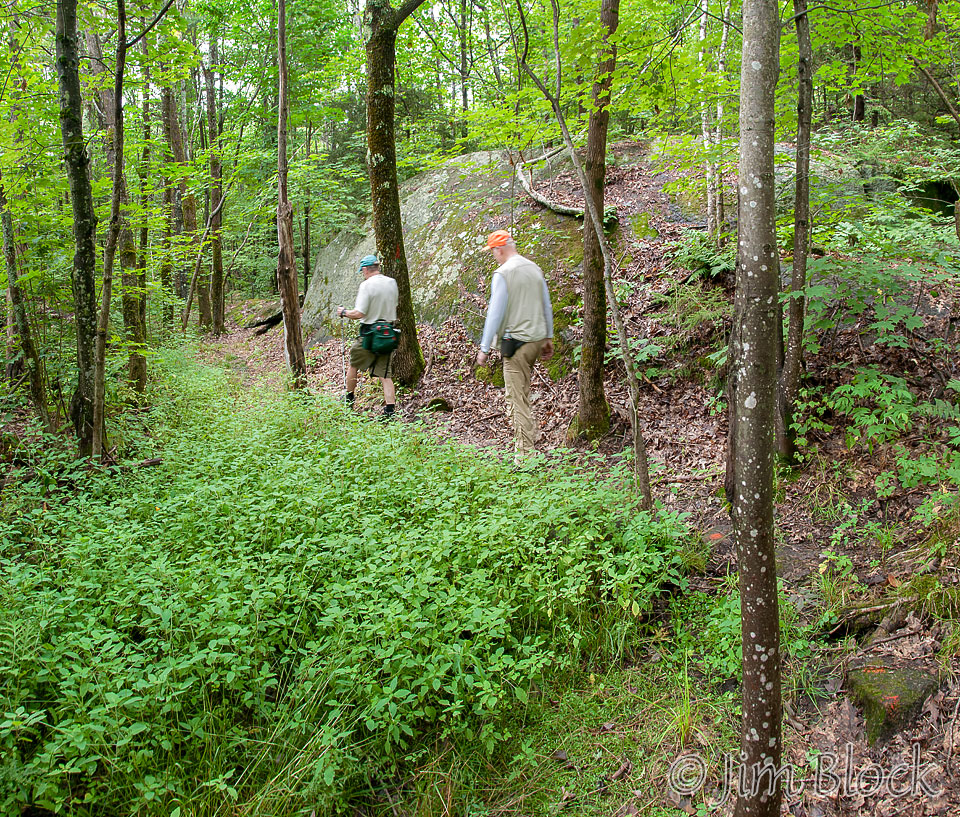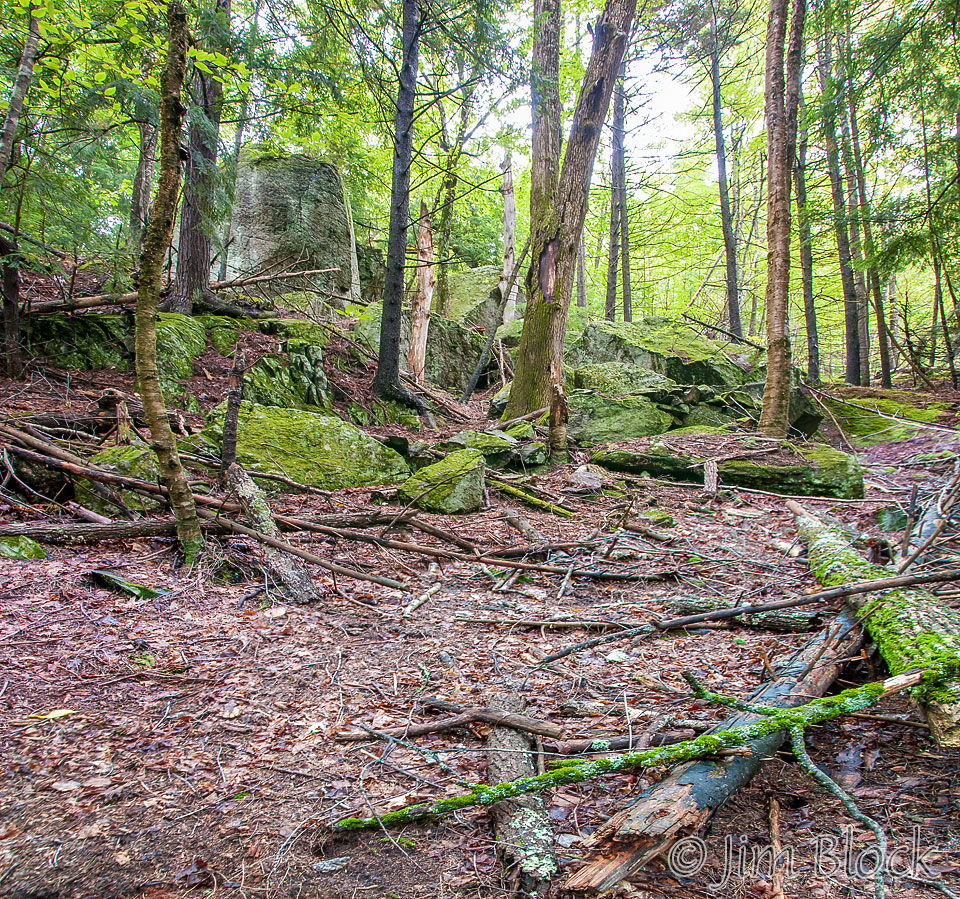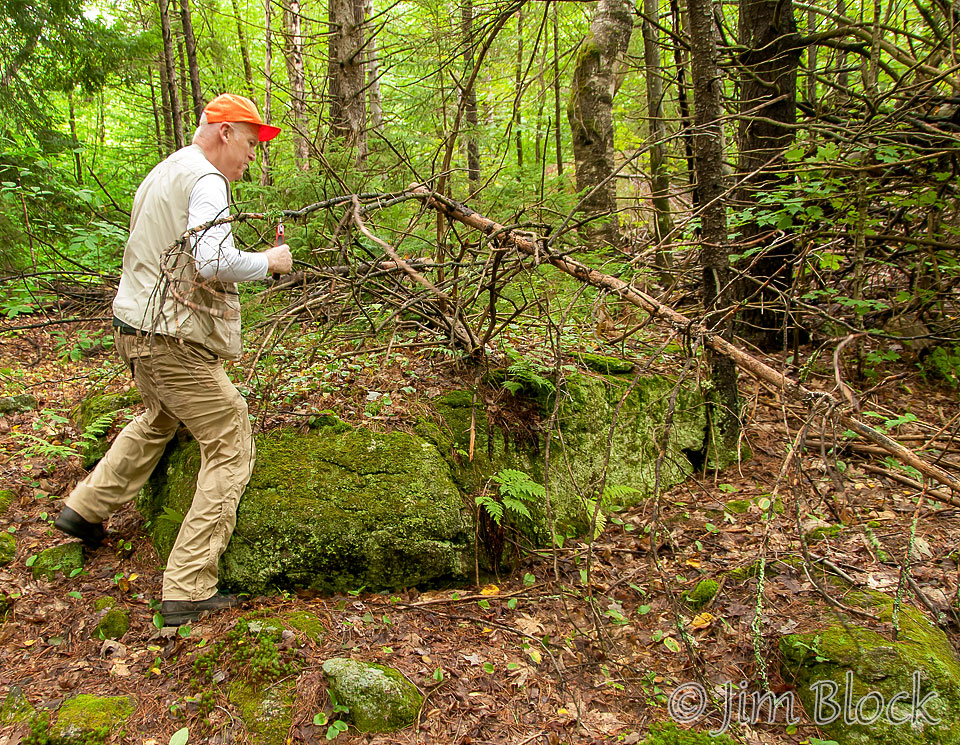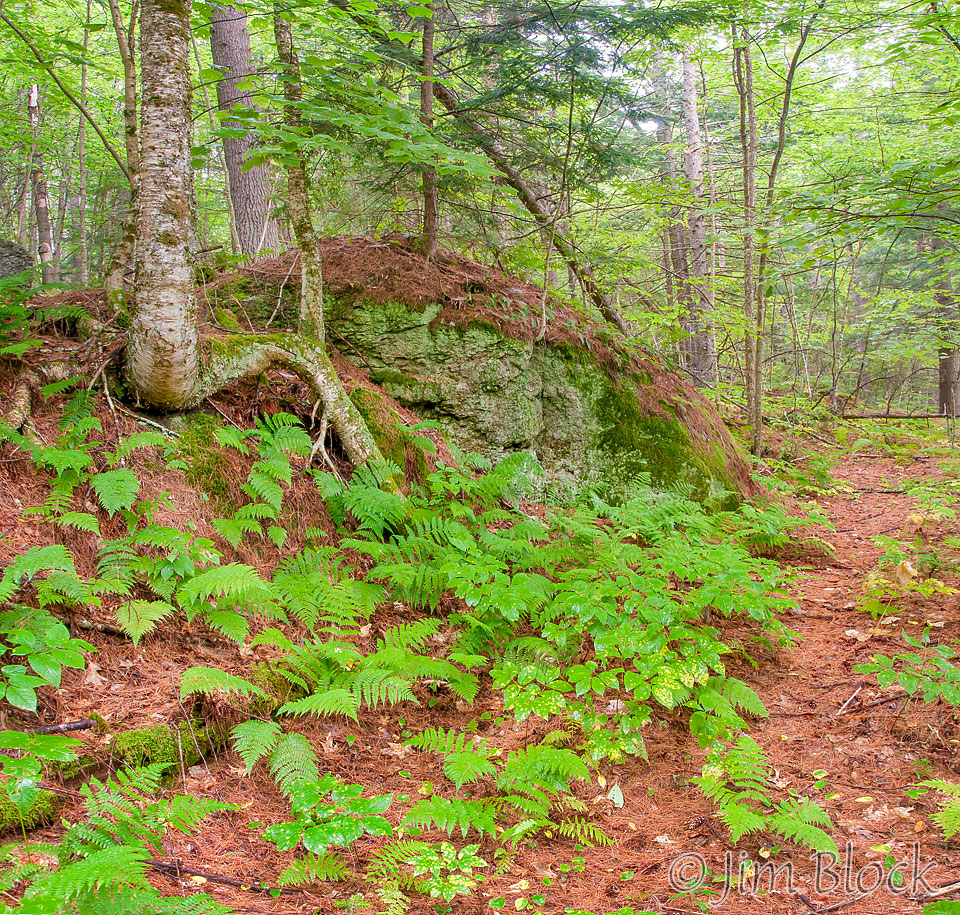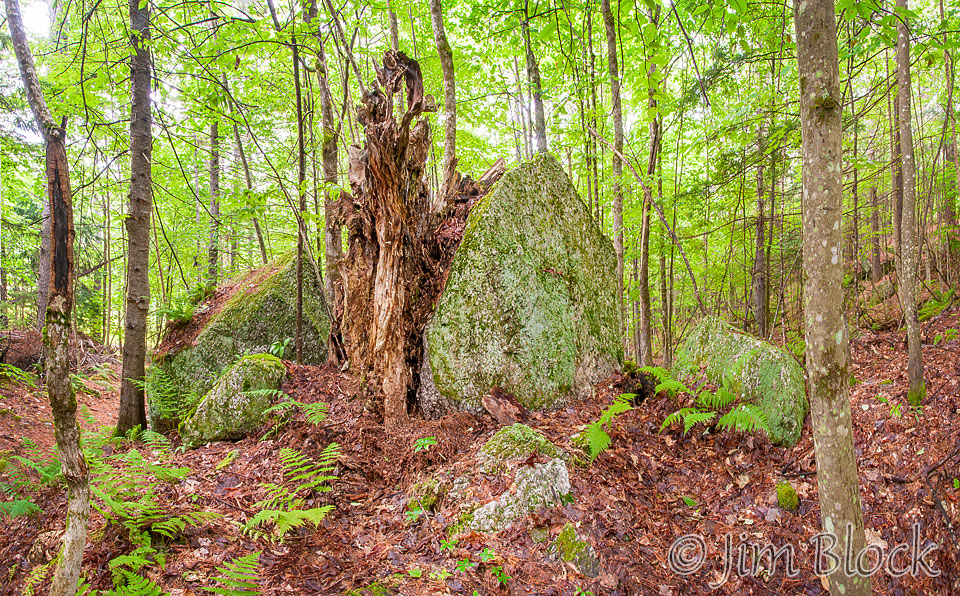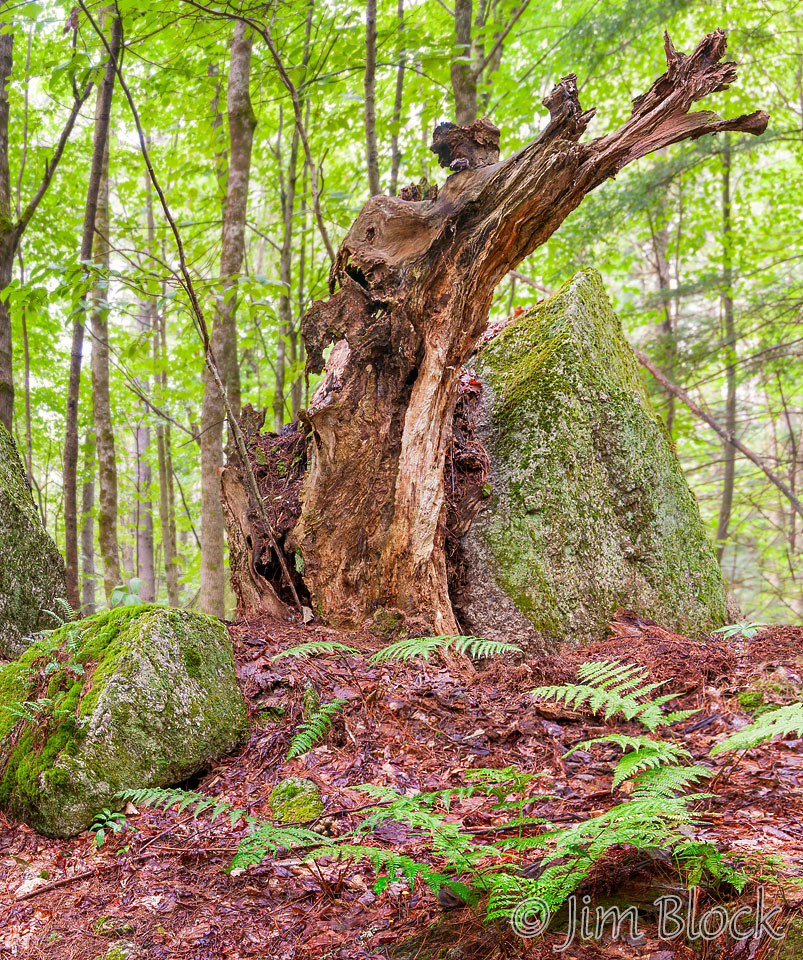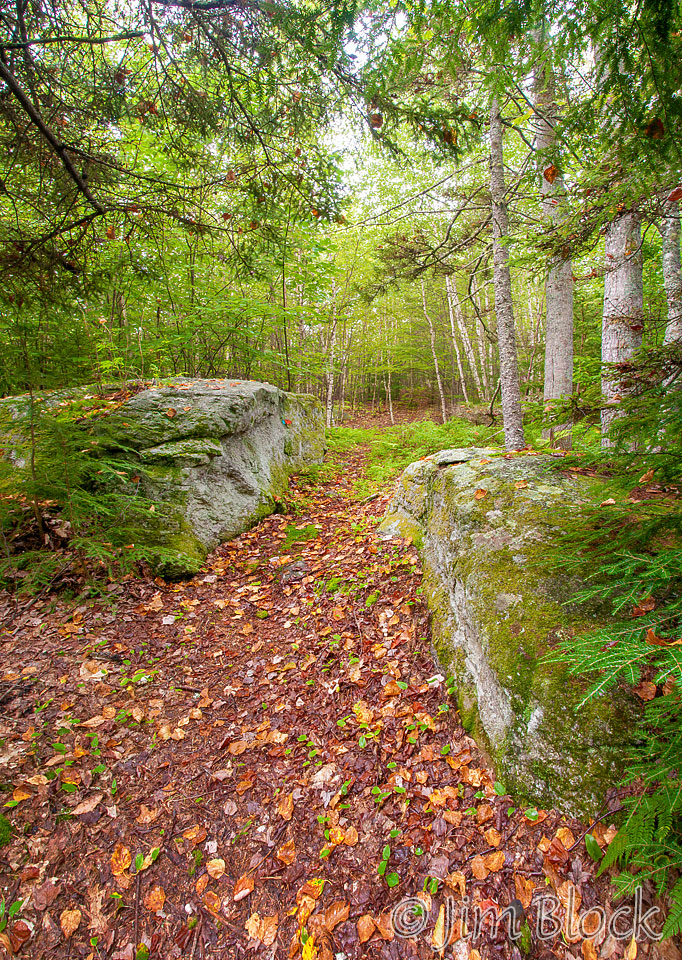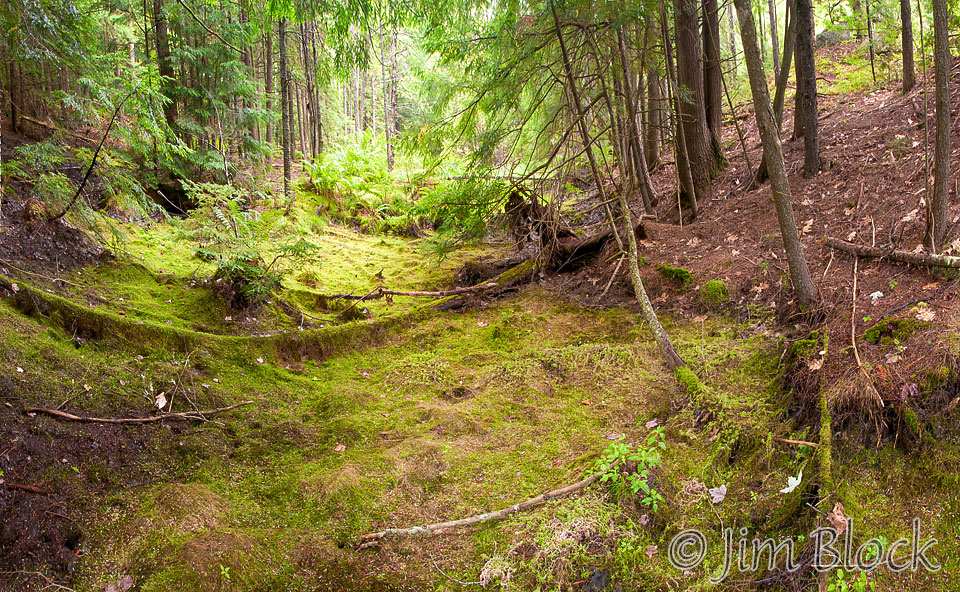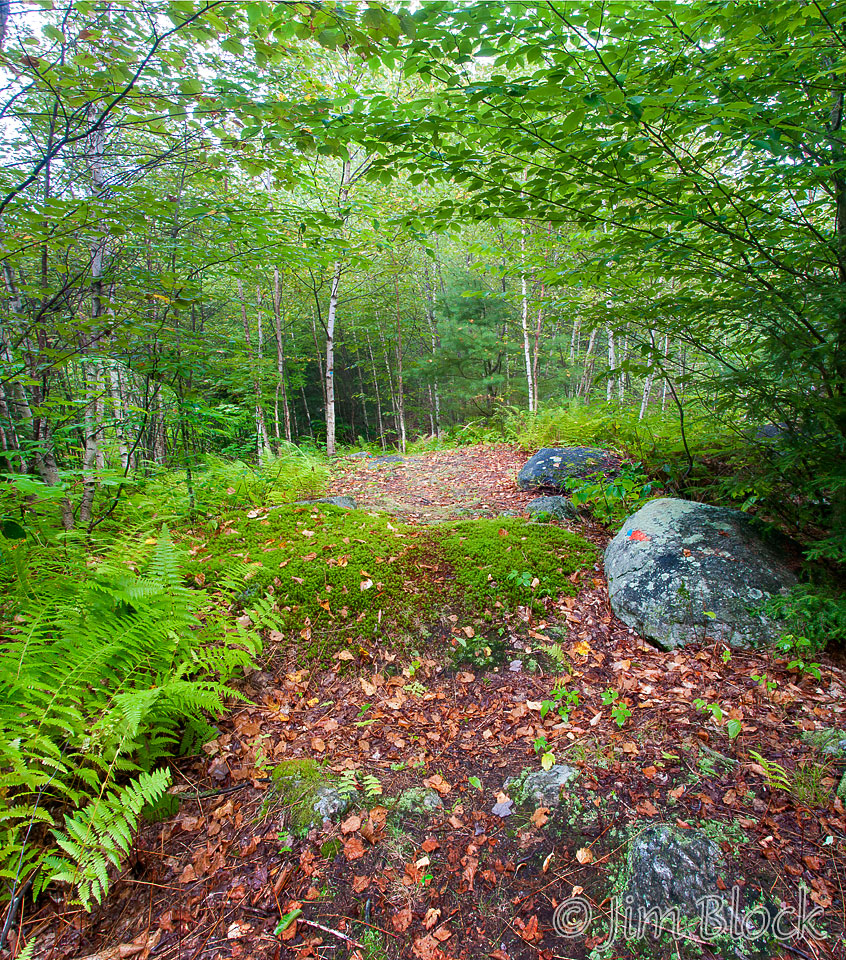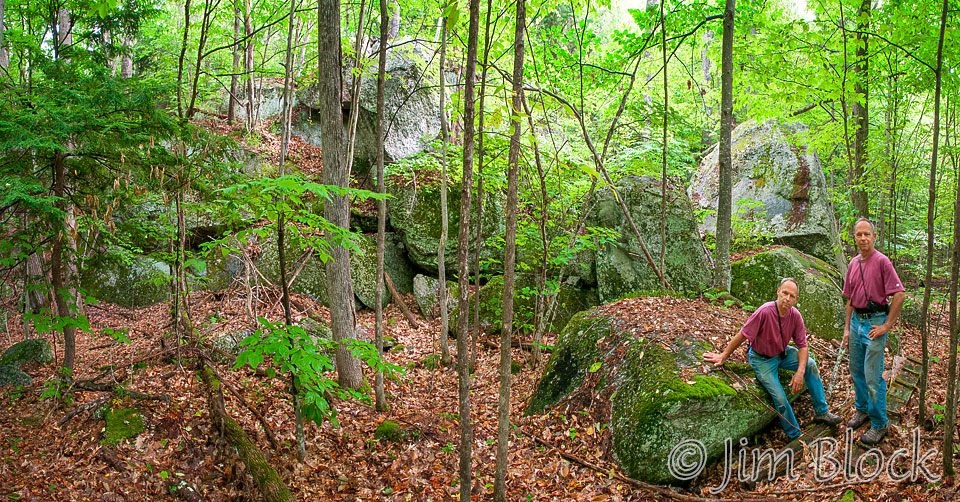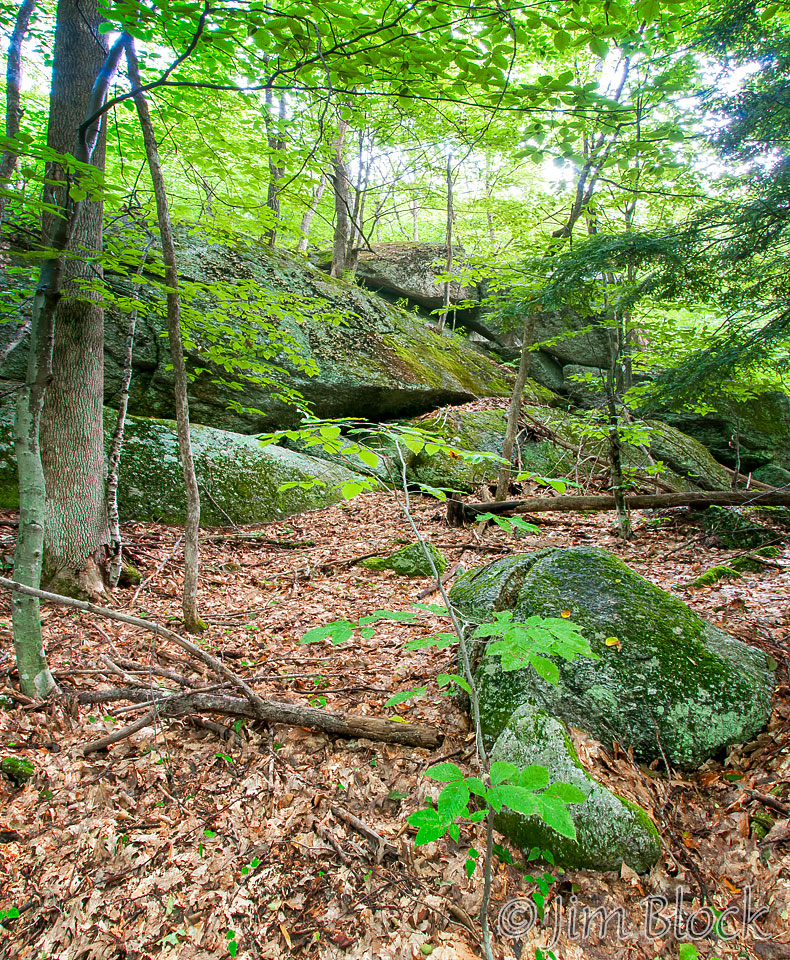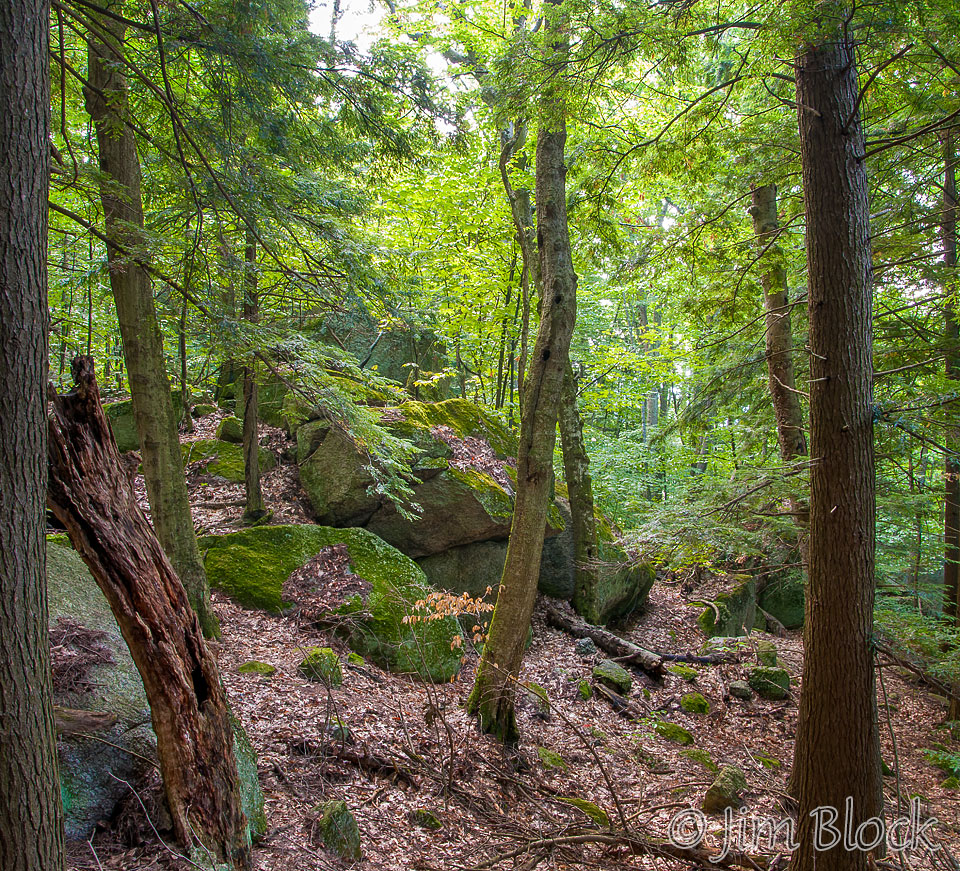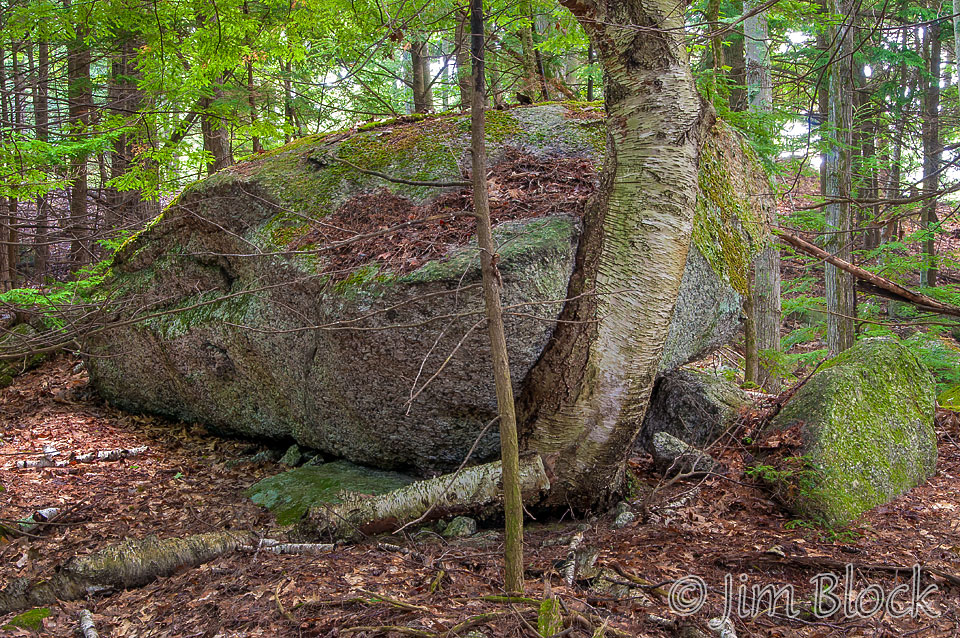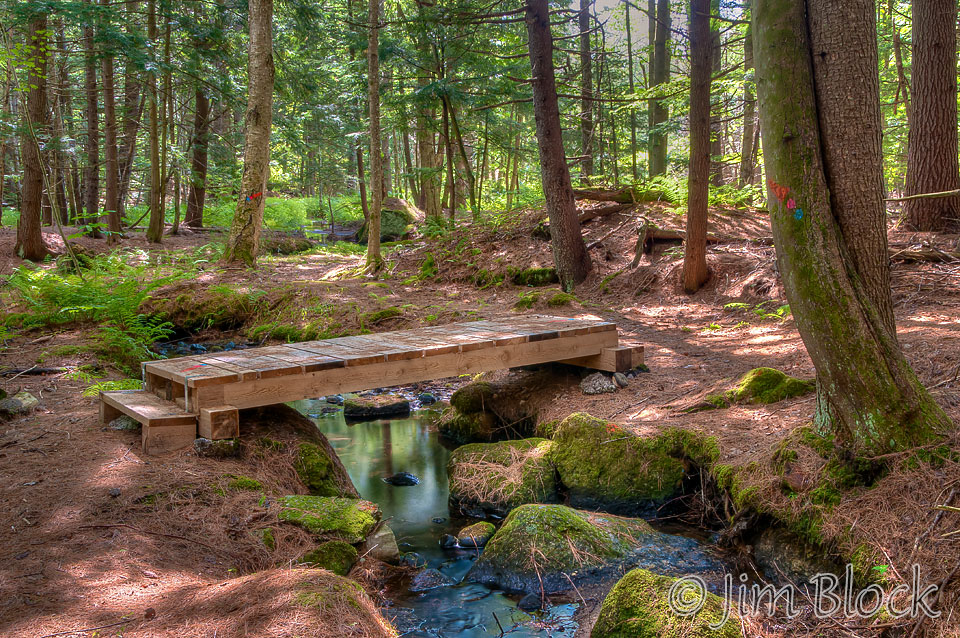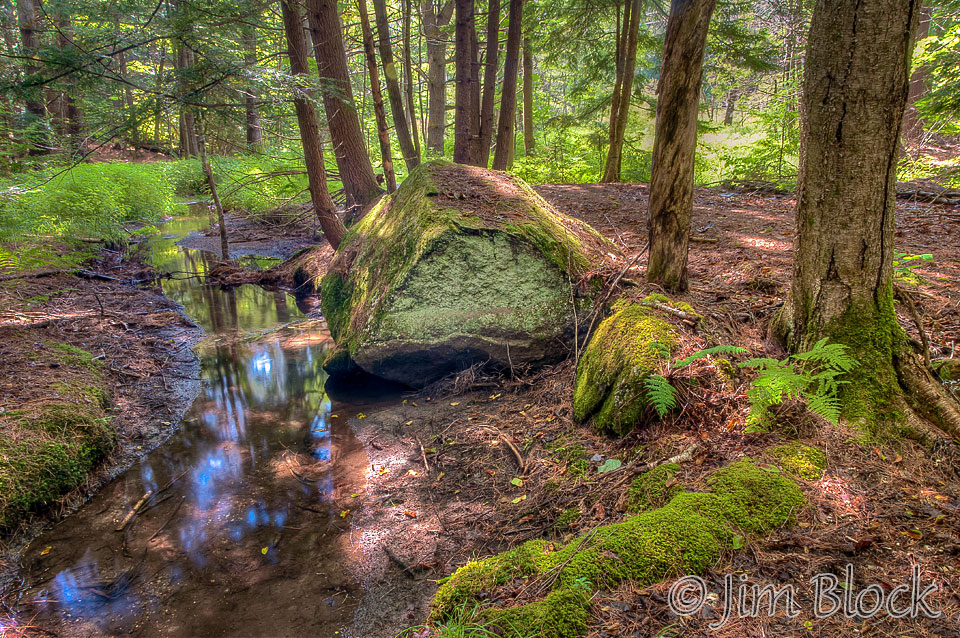 TRAILS OF THE KEARSARGE REGION