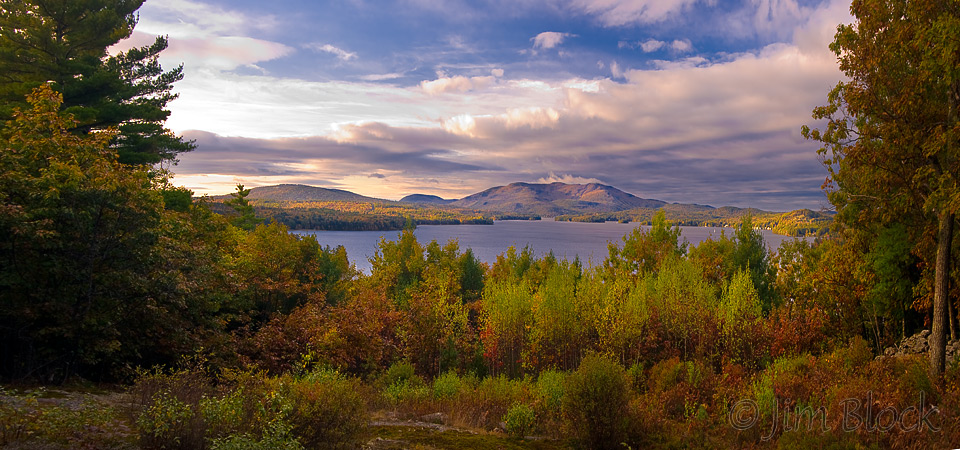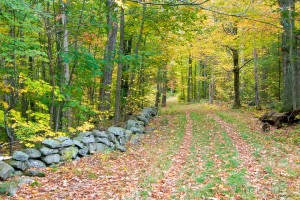 Clark Lookout in New London is a short and easy hike with a spectacular view of Lake Sunapee in any season. Start from the Exit 12 Park-and-Ride in New London and hike up Davis Hill Road across Route 103A. The gate, sign, and trail are on your left in about 100 yards or so.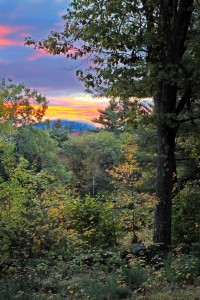 Head gradually uphill along stone walls, through old hardwood trees, and past large white pines to an intersection with a partial view of Mount Kearsarge as seen on the right.
Turn right and follow the obvious trail to a sudden surprise—a stunning view of the Sunapees, Mount and Lake as in the photo above. The stone bench is likely covered with snow if you are doing this in the winter. With children, you could drag a sled up and let them ride down if you go ahead to "spot"—catch them before they enter the woods. There are other trails in the area to explore but be respectful of private property.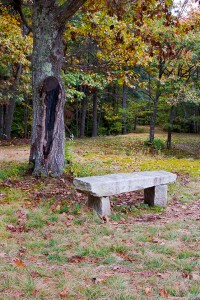 Syd Crook donated these four picturesque acres to the town of New London and the Ausbon Sargent Trust in 2006. Crook's grandfather, James E. Clark, discovered this spot while clearing for carriage roads on his estate. Clark Lookout is a peaceful spot any season. It's not much more than a 15 minute hike from the noise of the Interstate. The stone bench won't be occupied, though if it is there is a stone wall to sit on while you ponder the activity below you on the lake. You can see two of Sunapee's famous lighthouses from here: Herrick's Cove to the left and Loon to the distant right near the yacht club. The Burkehaven Light is hidden behind Birch Point along the right hand shoreline. Great Island it in front of Mount Sunapee. If you want a comparably great view of Lake Sunapee you need to hike up Mount Sunapee.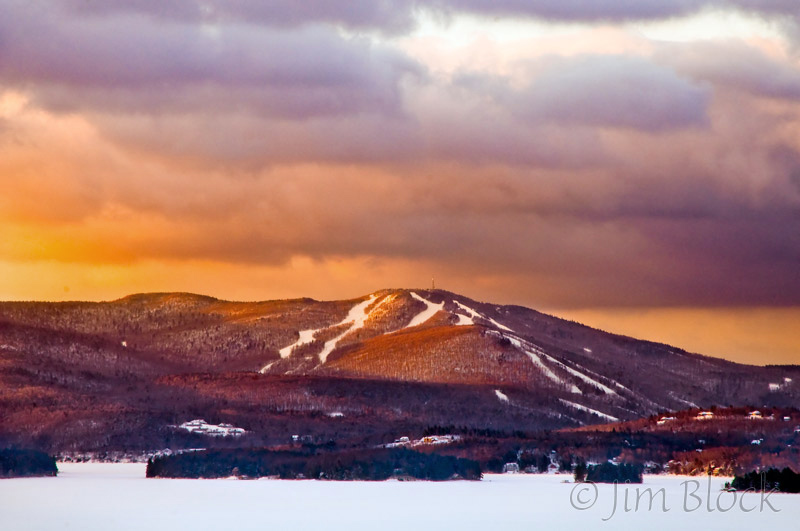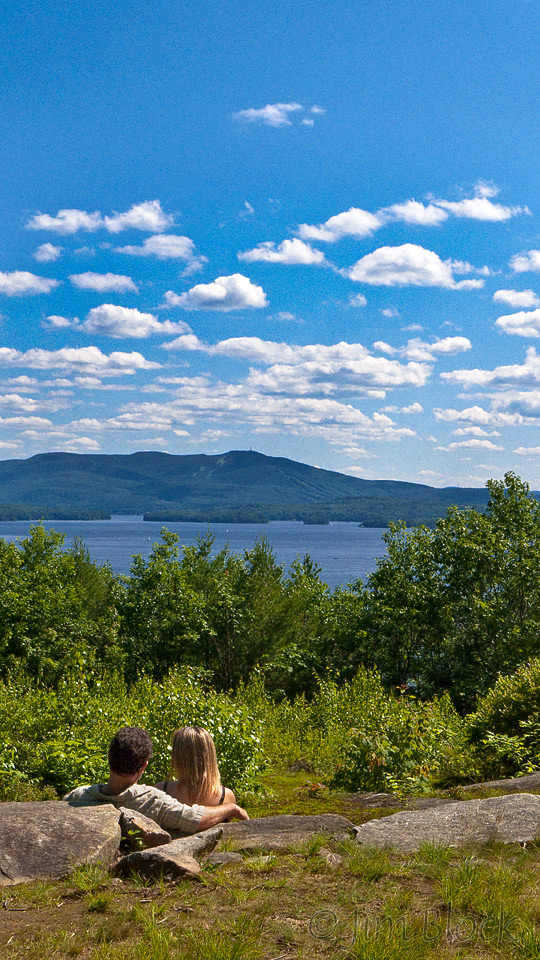 Please enjoy this slide show of photos from this special place. And please do visit it.
TRAILS OF THE KEARSARGE REGION