For a beautiful hike over a small mountain the Sunapee-Ragged-Kearsarge Greenway Trail 7 over Bog Mountain in Wilmot is hard to beat. It can be a short rewarding hike in any season or a challenging trek with snowshoes in winter. It offers great views, an impressive west-facing ledge, nice picnic spots, and a beautiful forest along the way.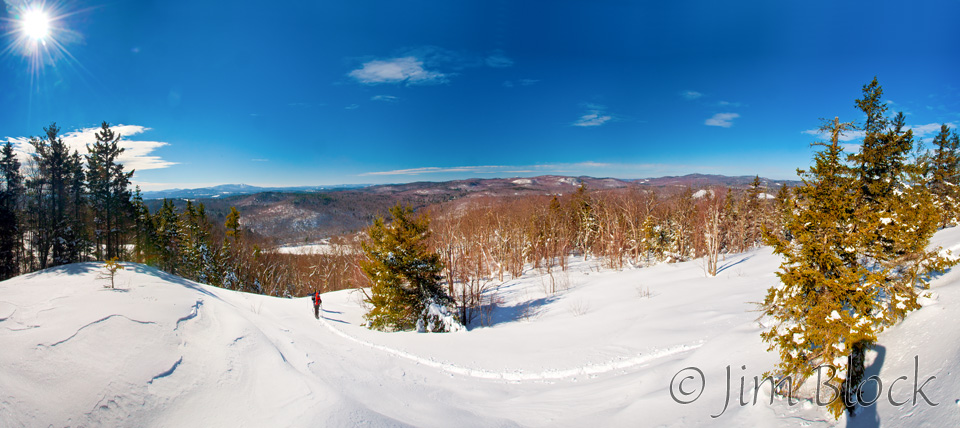 This hike can be done with two cars starting or ending at School House Road and Route 4A or at the Wilmot Town Hall in Wilmot Center on the North Wilmot Road just north of 4A for a trip length of 4.4 miles.  You can shorten the trip across Bog Mountain by almost 1.4 miles if you start or end at the trail crossing along Stearns Road.  With one car start at School House Road and Route 4A for an out and back trip to the summit of Bog Mountain of 5 miles. Alternately, for an up and down trip of 2 miles start on Stearns Road about 0.7 miles from 4A. This last option makes for an easy hike in any season. The words and slide show here describe SRKG 7 in reverse.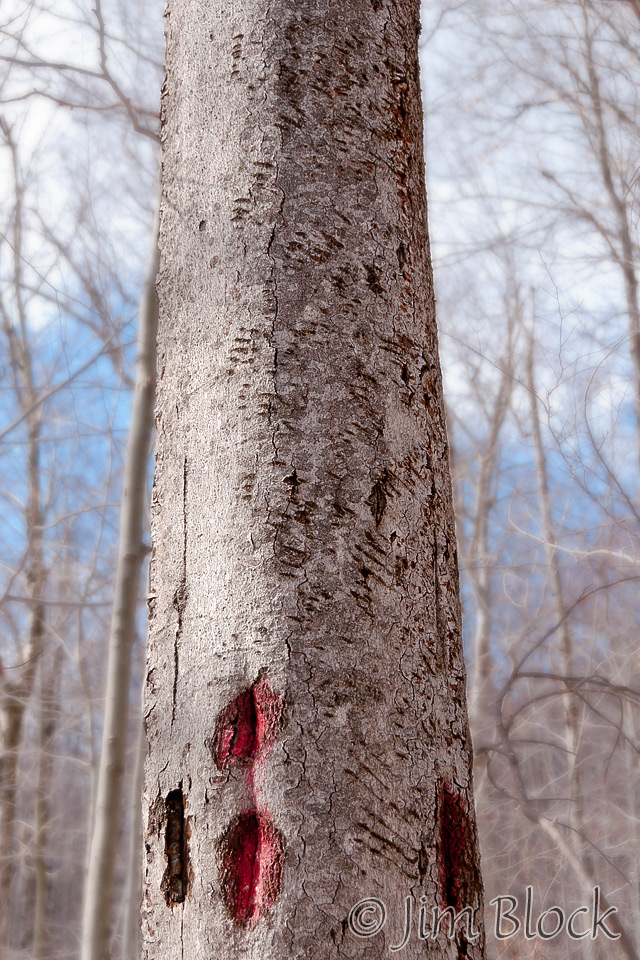 A great route is to start in Wilmot Center, hike the short distance up Pinnacle Road until the SRKG enters the woods, and finally end at School House Road and Route 4A.  This takes you past an area with many beech trees with impressive bear claw marks as can be seen at the left. It also passes some amazing stone walls, a great picnic spot with huge ledge outcroppings, and a view of all three of the trail's namesake mountains from one spot, at least in winter when the leaves are absent. When you finally emerge from the woods you find a spectacular summit, a granite bench in memory of Bill Best, a view of Ragged Mountain from a short side trail, and views of Mounts Sunapee, Kearsarge, and Cardigan. Below you the ledge drops rapidly allowing you to almost ski down with your snow shoes and making you tread carefully in summer.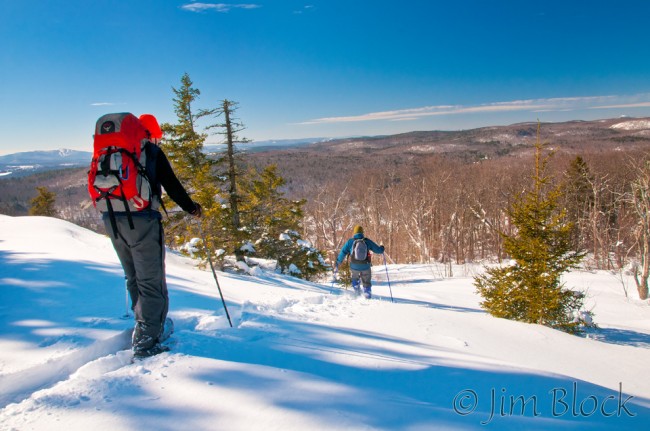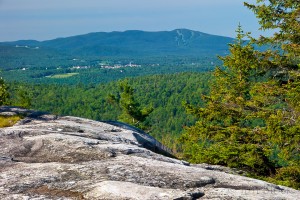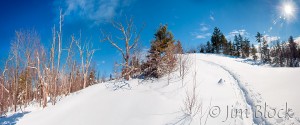 After the trail crosses Stearns Road heading to 4A you pass a beaver pond and drop down to a very pleasant area named Dud's Dell with a beautiful woodland pool and small stone creations along the stream leading in. This is a great picnic spot.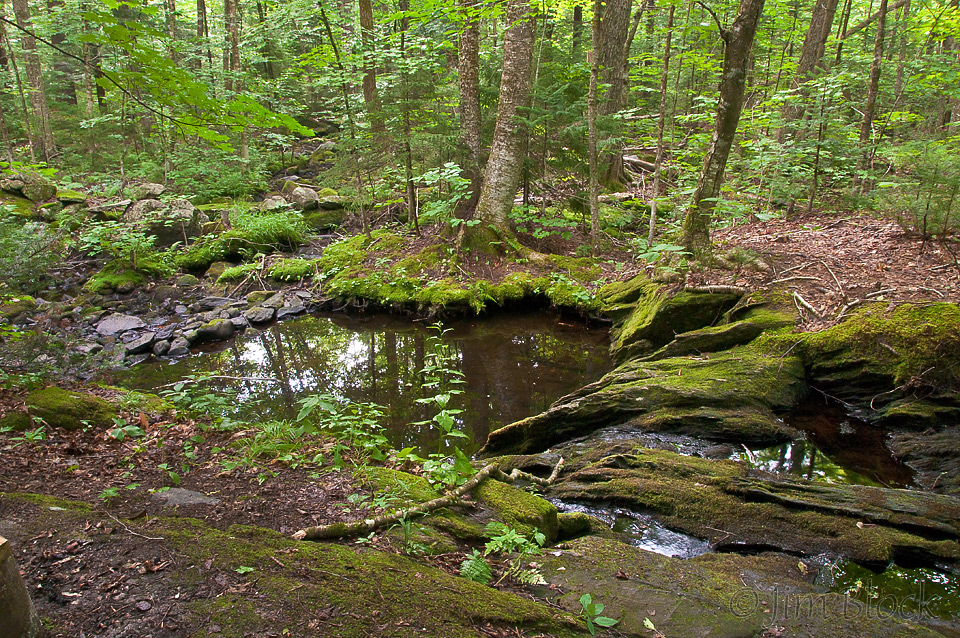 The remainder of the trail is a series of short ups and downs, some stream crossings, and some interesting cliffs to the side. Finally you cross Kimpton Brook over a sturdy wooden bridge and reach 4A.
Here is a slide show of photos along Sunapee-Ragged-Kearsarge Greenway Trail 7 over Bog Mountain.
TRAILS OF THE KEARSARGE REGION