Cross-country skiing in the Northeast Kingdom of Vermont with friends was a wonderful way to welcome in 2011. December 31 arrived with a nice sunrise in Etna.

Shortly after noon found us part way up Mount Hor above Lake Willoughby photographing ice climbers on the cliffs of Mount Pisgah.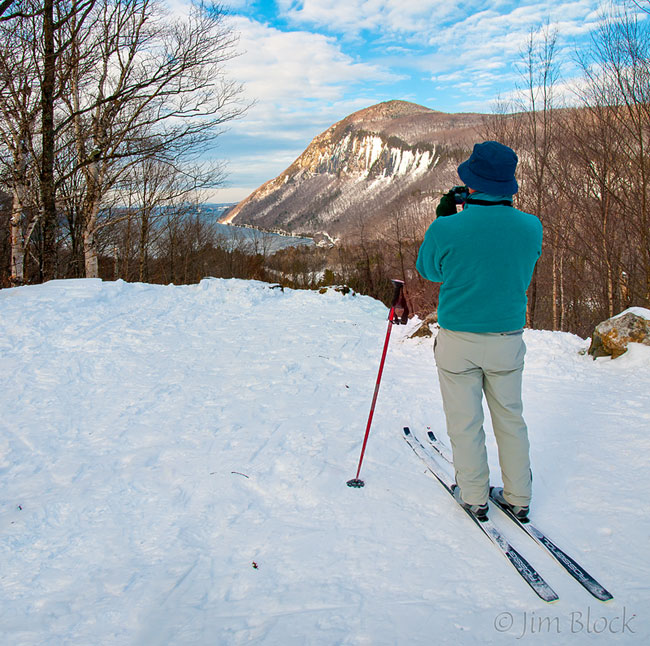 Working our way uphill the sun made beautiful shadows on the soft snow. I could have backed up and make the image below with a single wide-angle shot. Instead I chose to do it as a seven-shot panorama with my camera oriented vertically and with lots of overlap of the images. Overkill? Perhaps, but I have a lot of resolution in the resultant image file should I want to print it.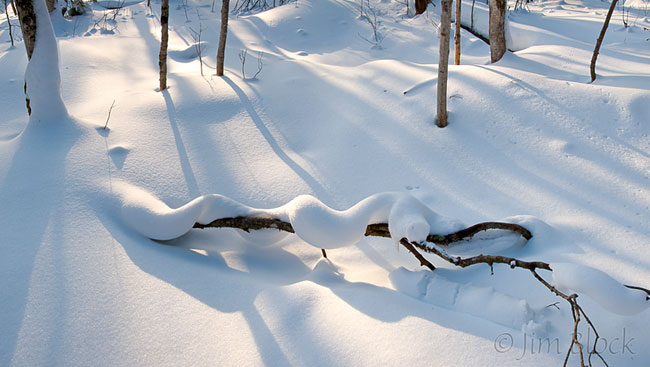 We finished our ski and headed to Trails End passing the cliffs we photographed earlier from Hor. The last sun of the year 2010 made the trees and rocks glow golden. If you click the image below you will be taken to a page with three panoramic images from these two days that you can explore in detail. But don't skip the slide show below from New Years Day.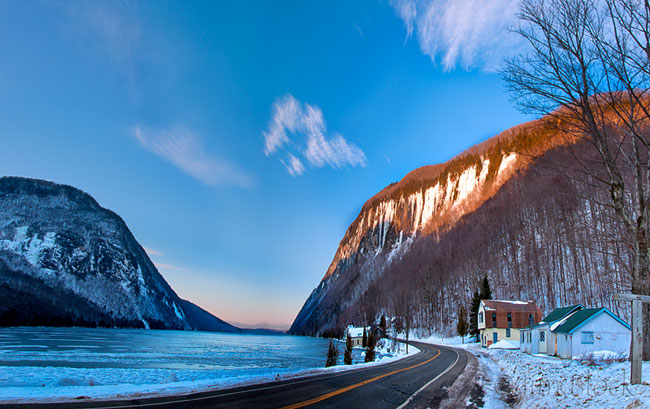 An after-ski visit with a cabin full of very interesting people was followed by a late dinner and early bedtime. After a leisurely breakfast we headed to East Burke to meet two friends of my hosts. Here is a slide show from our morning ski on some of the Kingdom Trails.
Please visit the page with the three panoramic images from these two days by clicking HERE.