Peg Ackerson and I returned to Holt's Ledge recently to check on the progress of the three peregrine falcon chicks that Chris Martin banded earlier this year. The chicks had fledged and looked healthy. All were out of their eyrie and flying, although after a quick pass near us by one, they made themselves scarce.  Nonetheless, I captured a few shots of one flying and then stayed to photograph their parents as they performed guard duty.  You can see a slide show of photos from the morning HERE. Or you can see the 2009 and 2010 banding and site overview HERE.
Here are two of the chicks far from me, perhaps staying close together for security.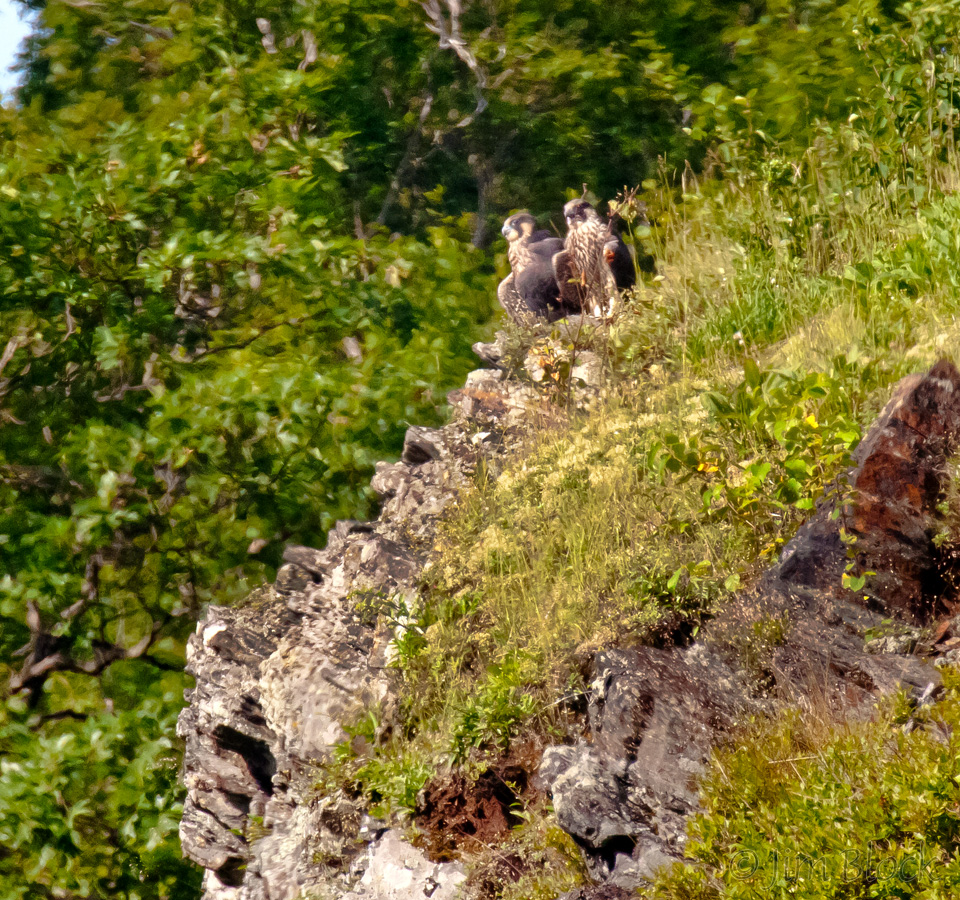 Here is the father making some passes at us to let us know we should not try to threaten his young.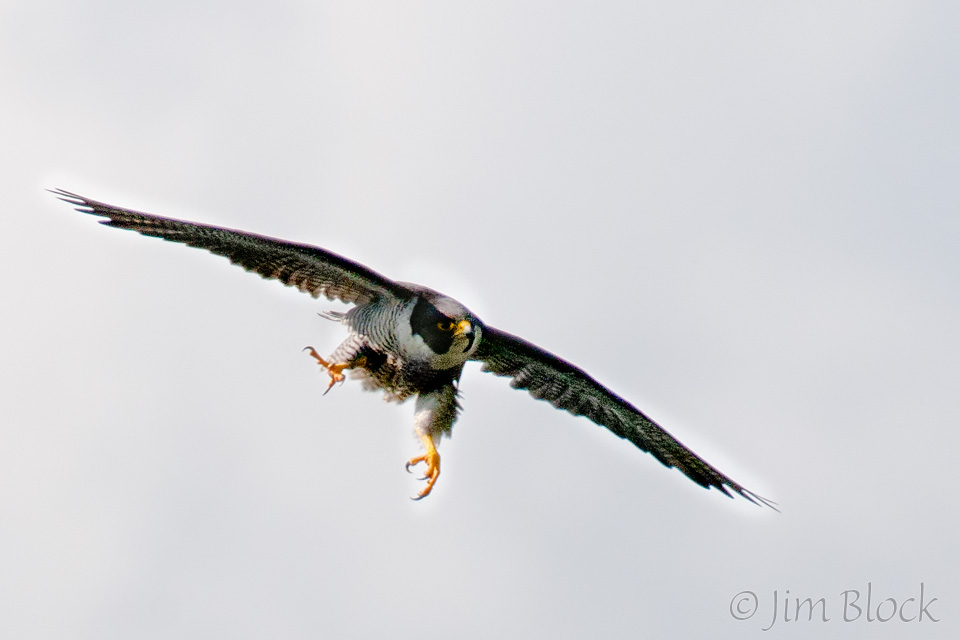 And here is the mother standing guard in one of her favorite trees.