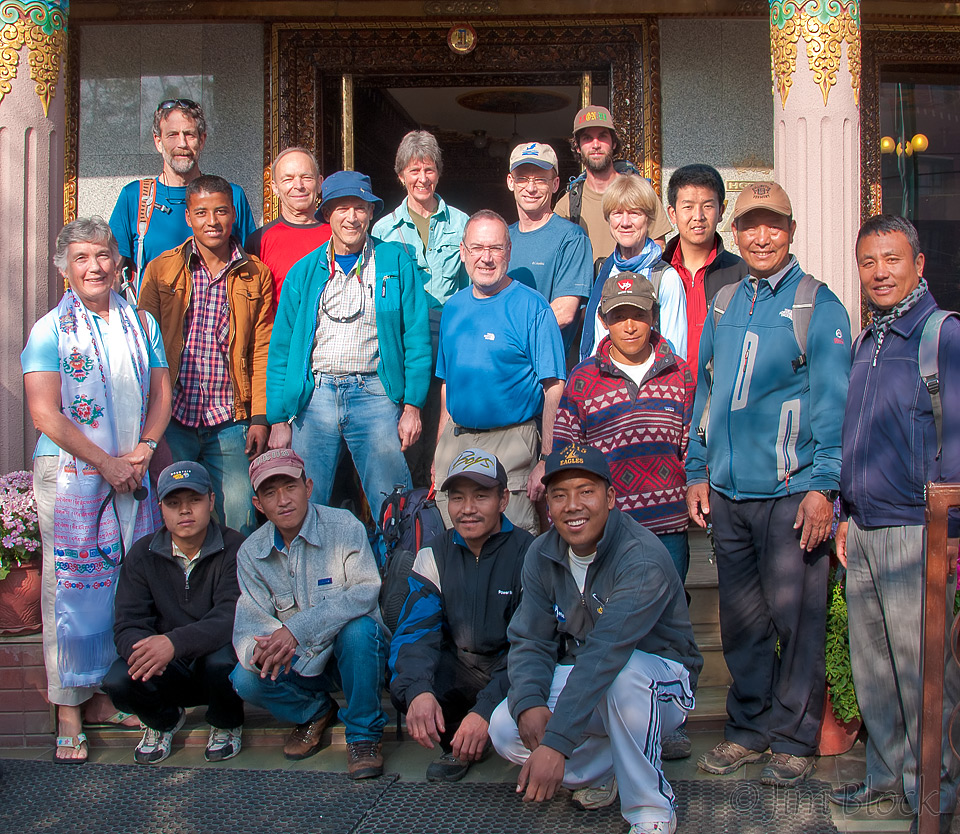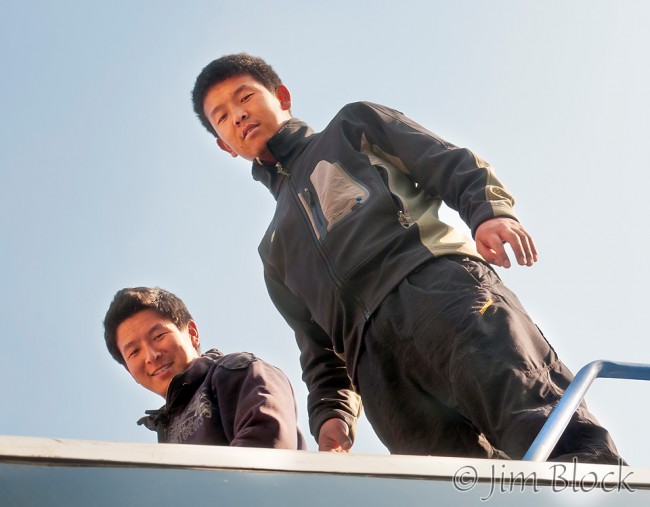 I slept poorly my second night in Kathmandu before our bus ride to Besi Shar. But there would be limited walking this day.
We watched Chhongba's sons on the top of our bus catch bags other sherpas and porters tossed up and said farewell to Leeli—sure wish she could join us. The group posed for a photo—at least most of the group did—taken by Pasang. That is him between Carolyn and Chhongba. I added him in later from a special photo I took of him in Besi Shar.
On the long ride to Besi Shar we saw a Maoist rally and took a banana break. The bananas lasted many days culminating with a great porter-made banana pie. We saw the one crossroad after leaving Kathmandu, people doing wash in the river and children swimming. We arrived at our lunch buffet at 11AM just ahead of 4-5 large buses. That got us a good table and an early place in the buffet line. Beginning my trek-long interest in photographing kitchens, a young boy entertained me by tossing the mixed dish high in the air to "stir" it.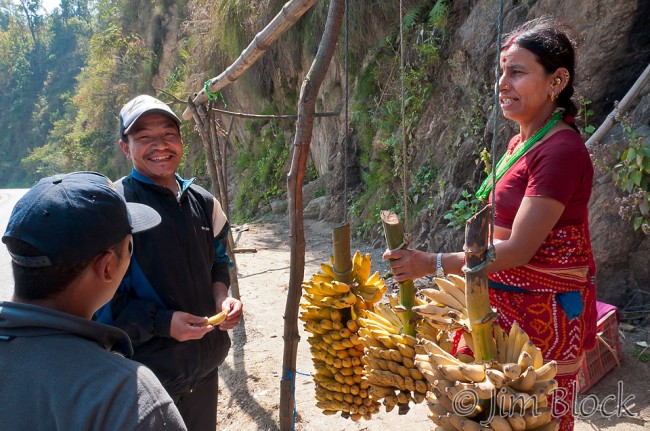 A 24-year-old kid, who looked 18, navigated our bus carrying 8 trekkers, 5 sherpas, and 6 porters along a narrow, dangerous dirt road to Besi Shar. Along the way we saw the remains of four crashes—our guess is most resulted in death—one off a bridge and upside down in a mostly-dry river, another a head-on crash, and so forth.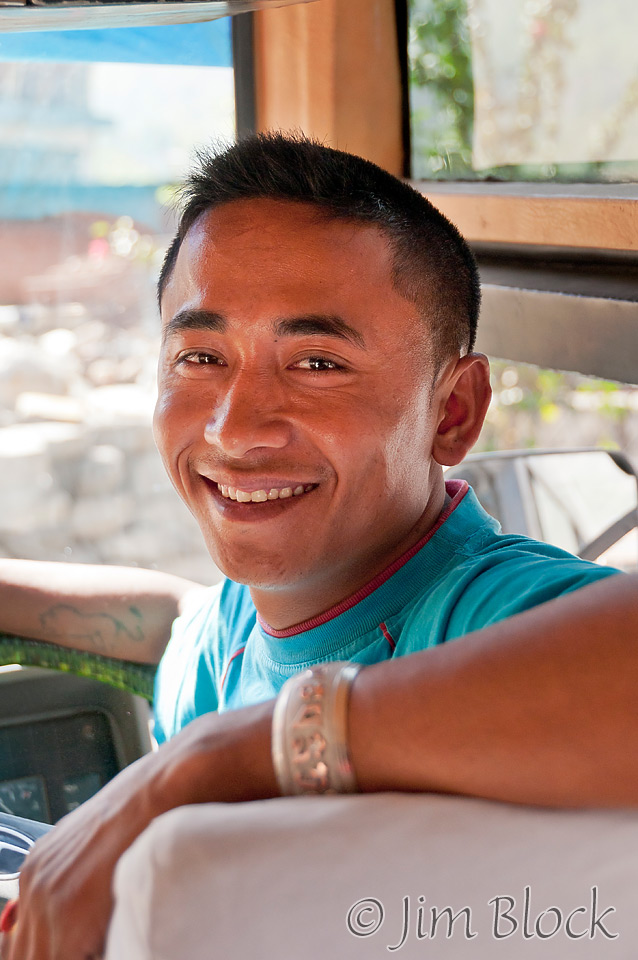 I got the "penthouse"—the top floor room next to the sherpas at the Mongolian Guest House. I spent the evening and early next morning photographing kids and families in Besi Shar—the town that looked like it could be in any of a number of third-world countries.
Dinner was a set meal with chicken, a very good spicy soup (it is rare to have good spicy food), and chocolate pudding that was basically a hot chocolate drink. Outside the dining room was a chirping gecko.