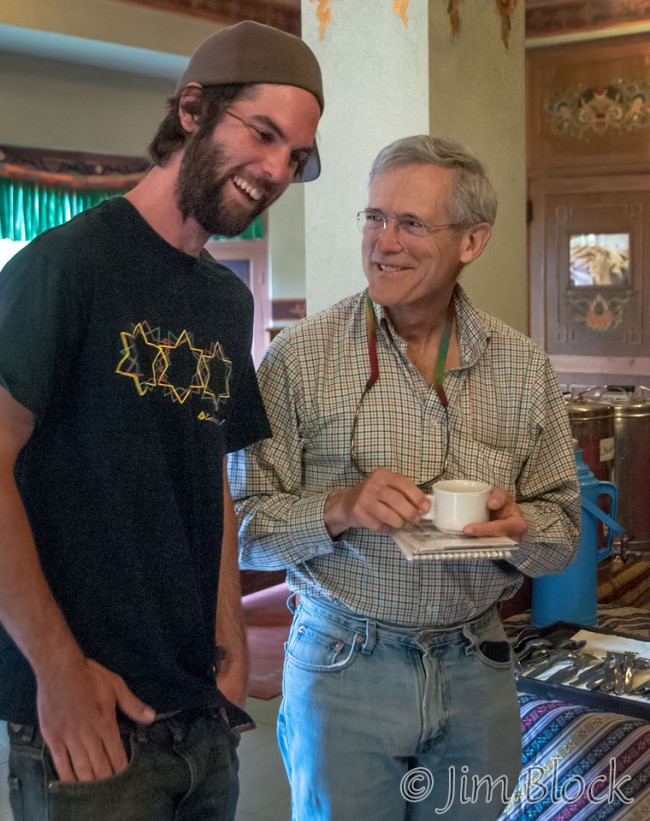 In the morning we said good bye to Kevin, who had an early flight back to Hawaii, and we headed off to Bhaktapur. Along with Kathmandu and its close neighbor Patan, Bhaktapur is one of the three royal cities in the Kathmandu Valley. It was the oldest capital of Nepal; the current capital is Kathmandu. The main area around Durbar Square is free of cars. Bhaktapur is filled with monuments, most terra-cotta with carved wood columns, palaces and temples with elaborate carvings, gilded roofs, and open courtyards. The city is dotted with pagodas and religious shrines. Bhaktapur is listed as a World Heritage site by UNESCO for its rich culture, temples, and wood, metal and stone artwork.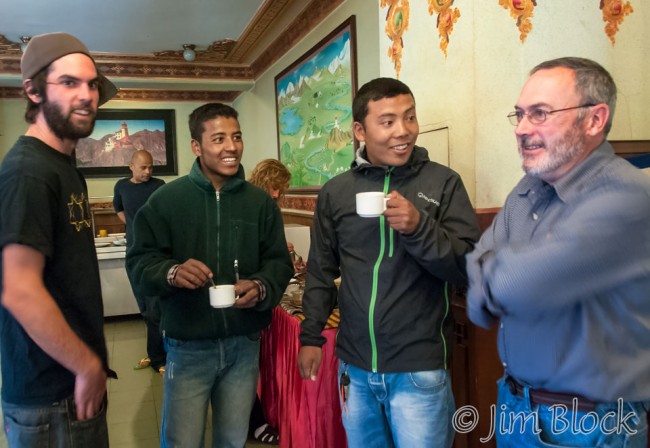 I generally avoided taking photos of the huge buildings that filled Bhaktapur concentrating instead on details of some of the more interesting carvings and, of course, the people of the city. You can see some of the people in the slide show that follows and on the "Faces of Bhaktapur" two pages ahead.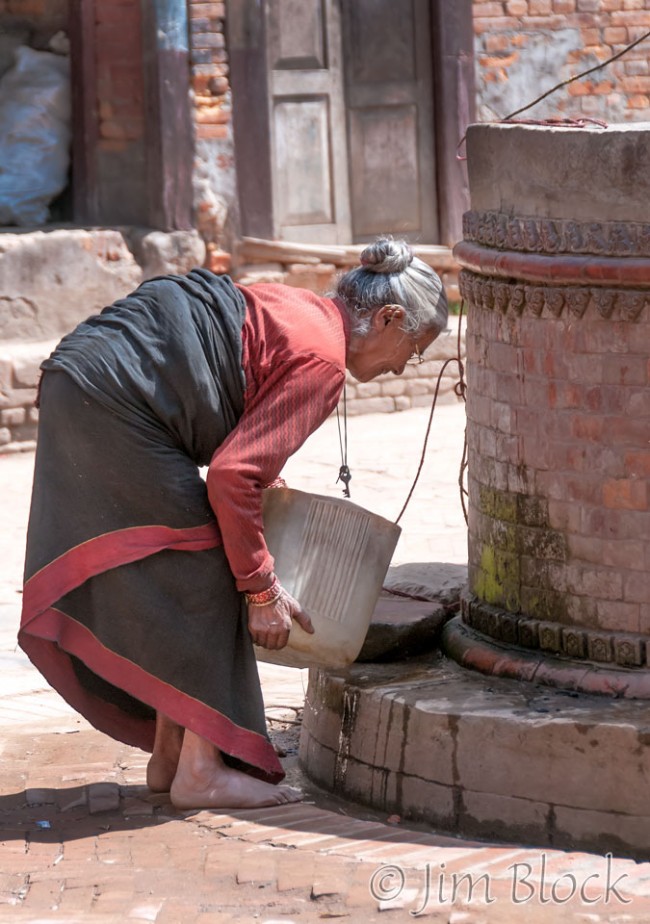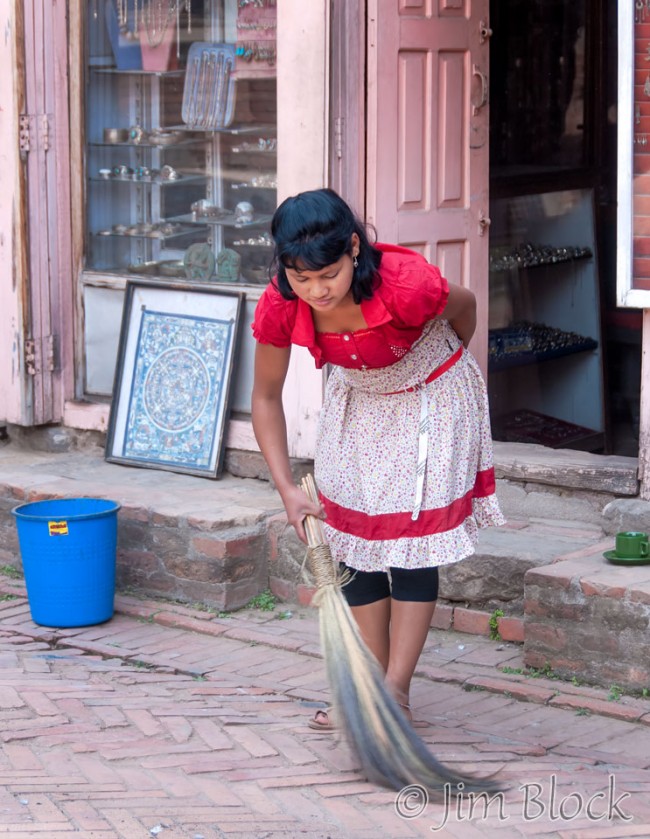 Bhaktapur is famous for its pottery. We saw it in various stages right out in the open. Here is an overview of Pottery Square. The slide show that follows contains more photos of the pottery.