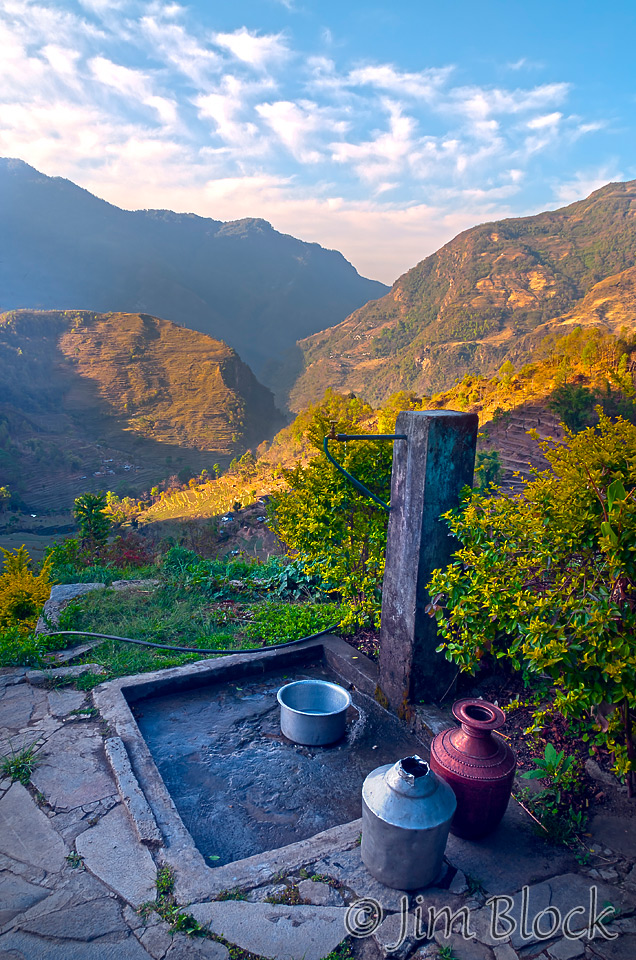 Morning brought beautiful early light on the terraced fields and birds, including a beautiful black-headed shrike, in the local trees. We posed for a partial group picture with the lodge owner, then set off. The main part of town, somewhat below us and a bit farther along the trail, showed considerable Maoist presence in the signage as we walked through.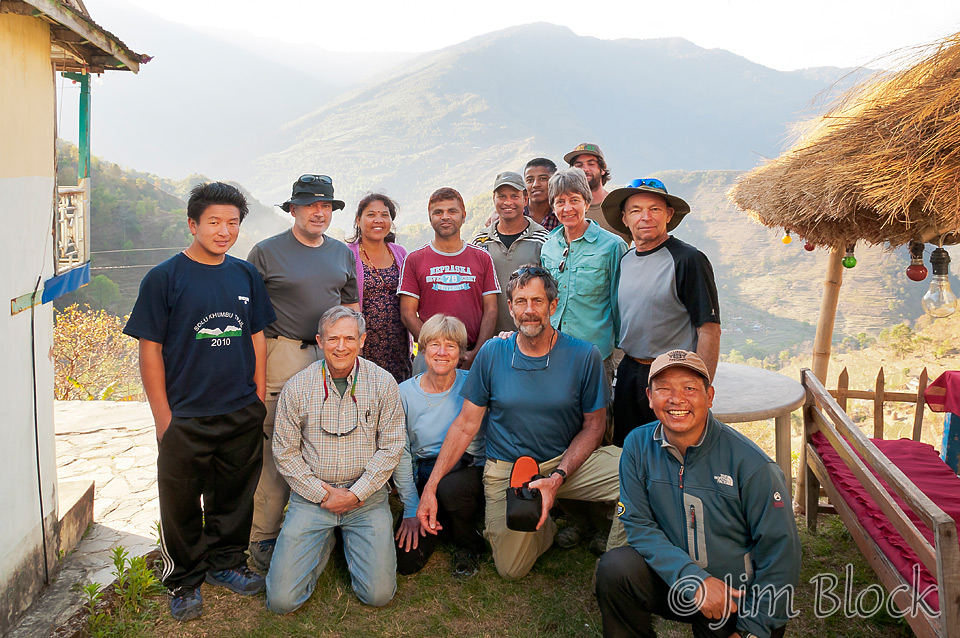 Not far from town was an amazing tree with a view of the Marsyangdi valley below. We would walk down to cross it after lunch. We trekked up many thousands of feet this day, but at the end it was a net loss of 30 feet of altitude. But it was a very good day, and a good day for my calf. Wrapped it (as I did the whole trek) and took two Aleves.
We stopped for lunch in Ghermu across from a nice falls and hydro plant at 11AM so we could eat not long after noon. At lunch I spilled tomato soup on my notebook! Our original destination for the night was about an hour beyond Jagat, but Chhongba stopped short in Jajat because of he learned the lodging ahead in Chamche was poor.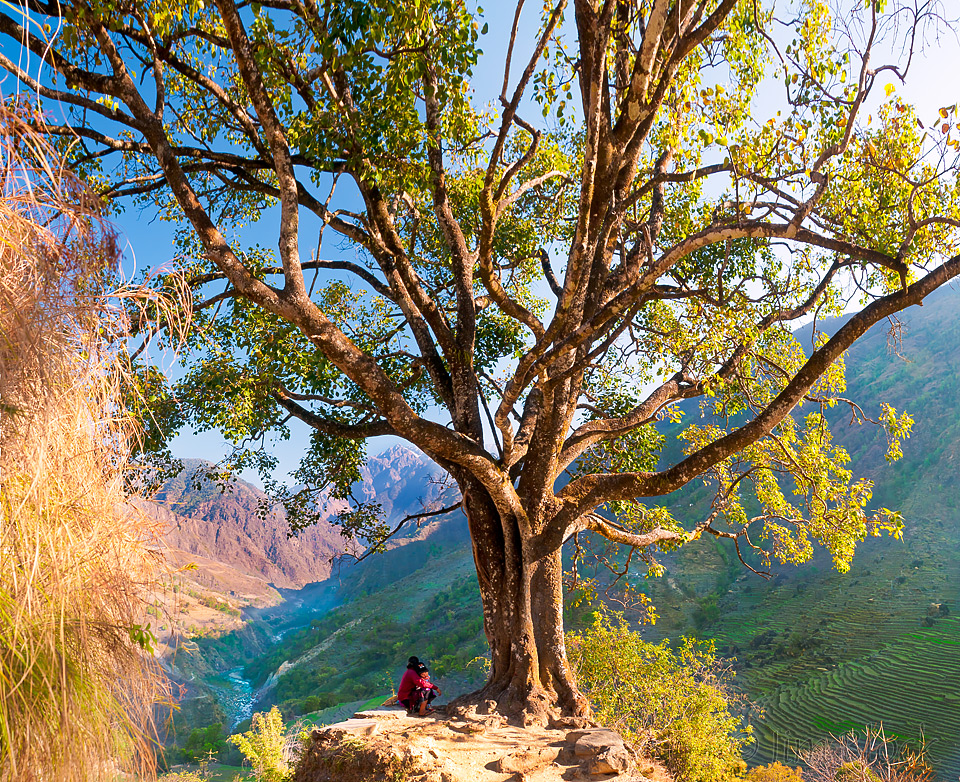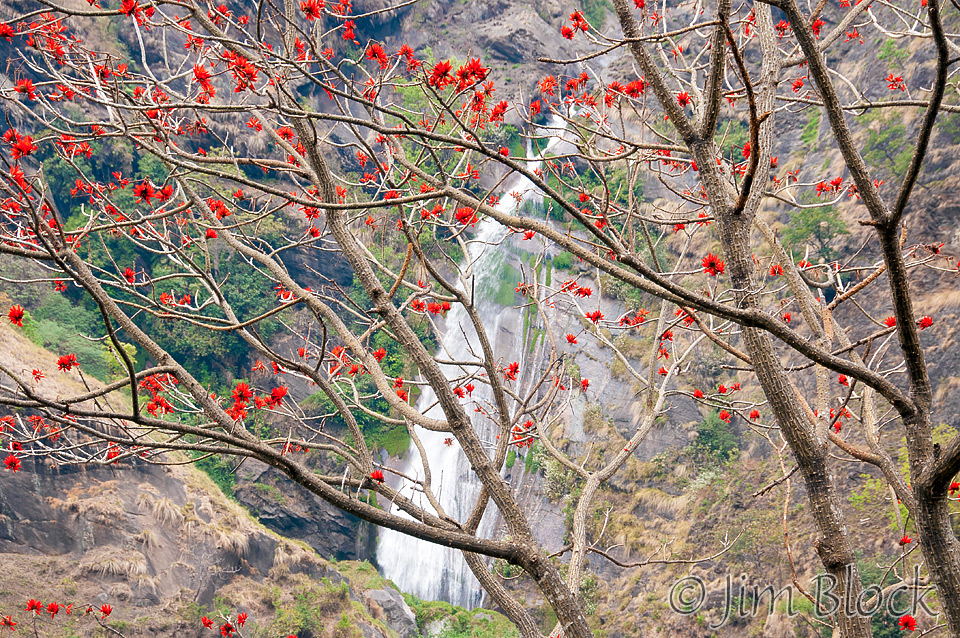 Keg and Stephen each brought iPads and used them frequently to review their photos. This normally happened while waiting for meals since we spent a lot of time waiting for typical Nepali "slow food". It was great to see them interact; it was obvious they both enjoyed the time they were able to spend together. Below shows us waiting for lunch in Ghermu. Carolyn is knitting, Lisa is sketching, Keg and Stephen at iPadding, and I'm photographing.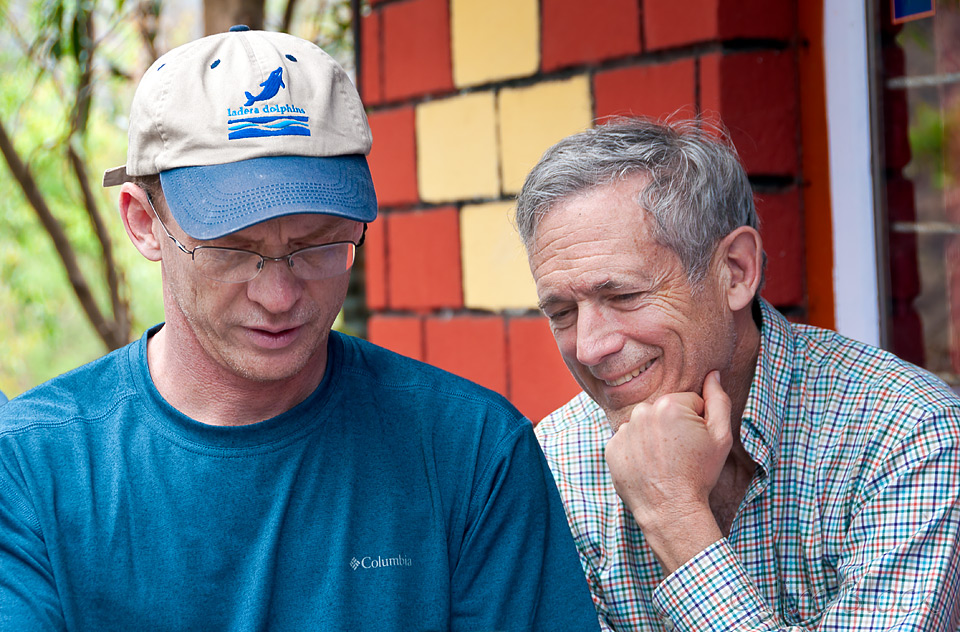 Many fields of wild marijuana bordered the trail—they are even indicated on the map! I carried my pack the whole day which I did each of the following days except one when my calf acted up again and also over the pass when everyone's packs were carried by the sherpas.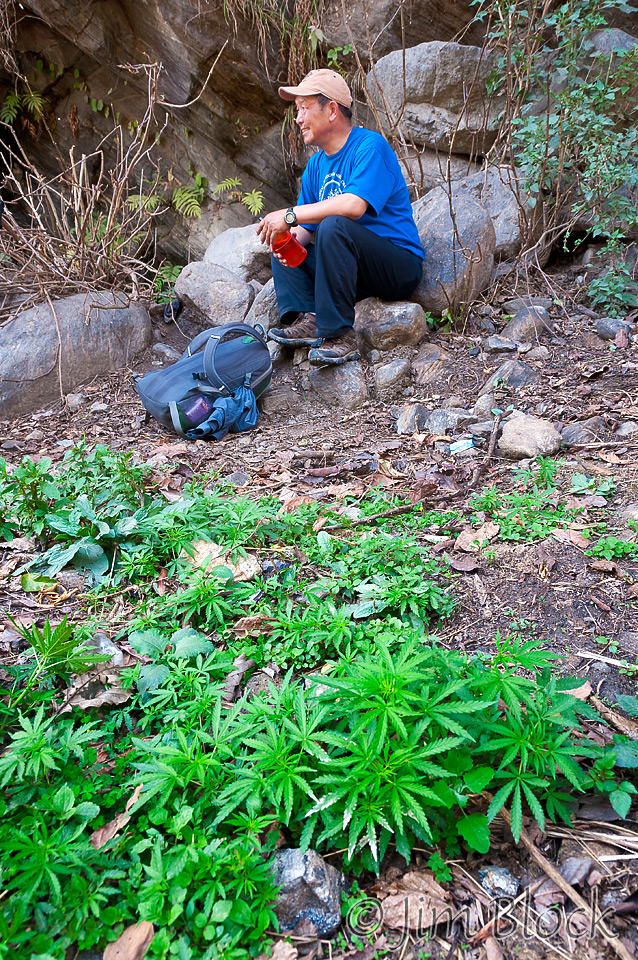 My room was typically sparse but certainly adequate. I got a hot (!) shower. It was basically outside, but great. Most of "hot" showers are "not cold".
Chhongba put the "boys" to work cleaning the silverware. He did not trust that the lodges along the way adequately washed the silverware and wants to be extra careful with our health.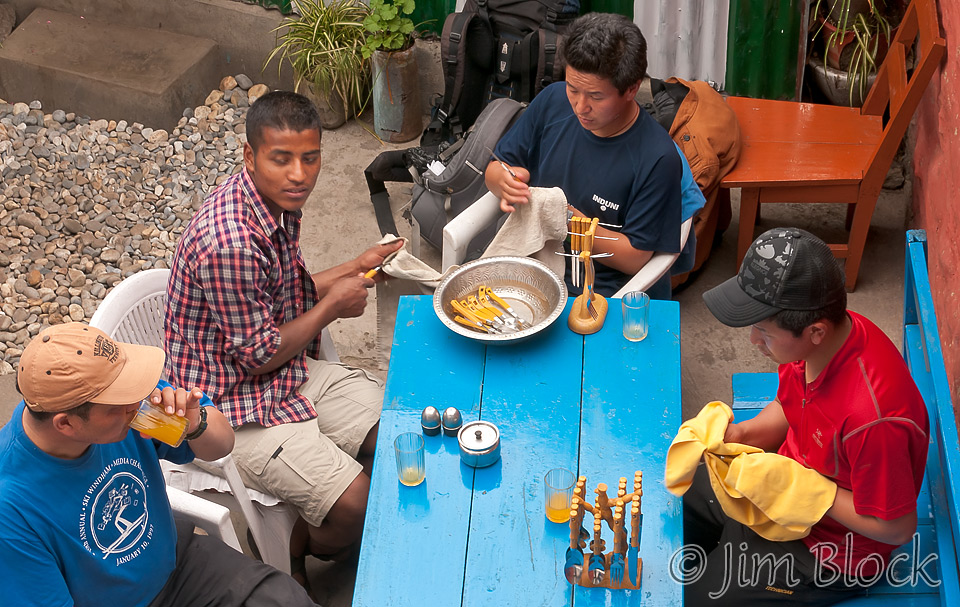 I wandered through the town and photographed kids and lots of donkeys being fed and loaded in town. Boys and girls played hacky-sack with a ball of wire and a few musicians played. A very young boy was just learning to walk by attempting concrete stairs—alone. Porters carried chickens to the uphill lodges—likely in Manang.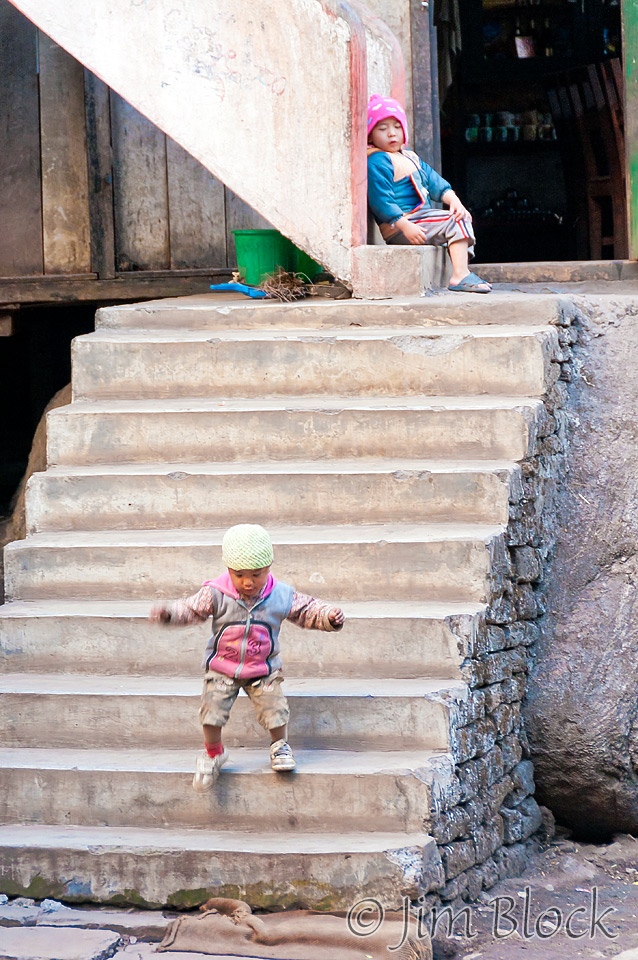 The image below is a multi-shot panorama of part of the village of Jagat. The colorful building to the far left is our lodge. The slide show also has two photos of our "Hotel Mont Blanc & Lodge" from a different lane.