Our last half-day had arrived after the coldest night and morning of the trip. I wore my pillow for the first time. Although a nice pillow was provided with the sleeping bag, I used my down vest in a pillow case instead for the whole trip.
Soon we will be back to civilization and all the amenities and trials of the real world. Just a few mile float to Diamond Creek with a few easy rapids.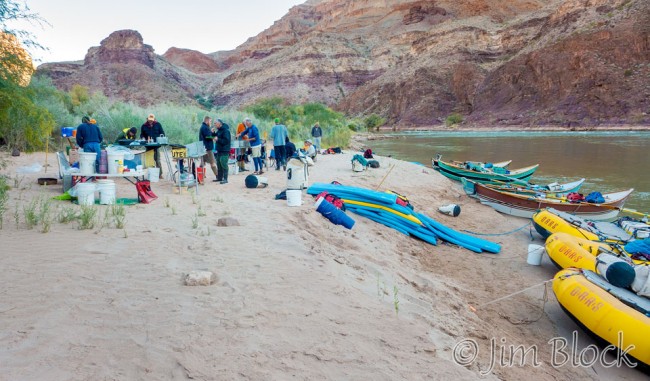 Diamond Peak appeared, the shoreline grass in early light looked nice, and our flotilla headed for "home".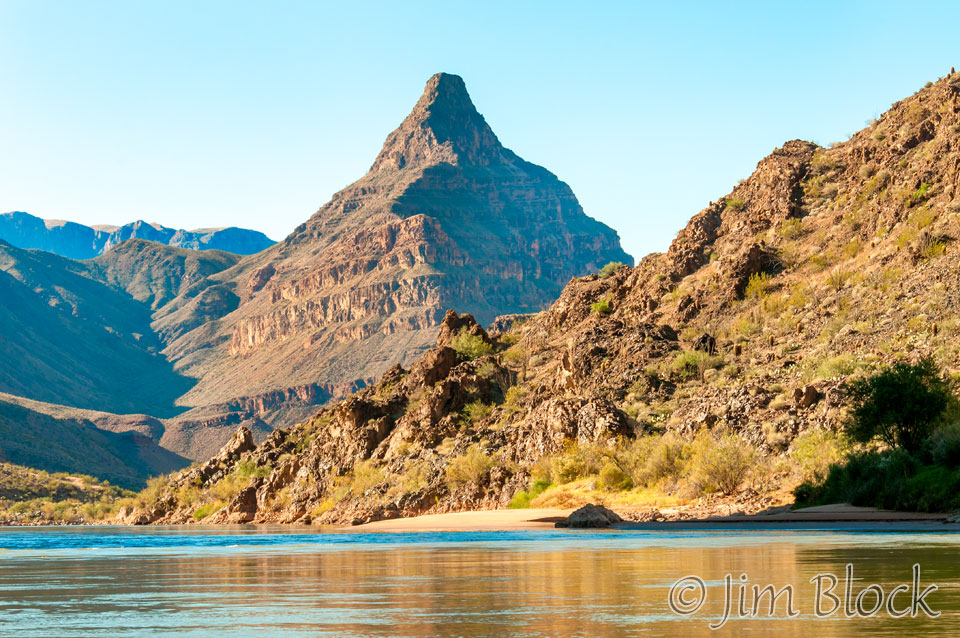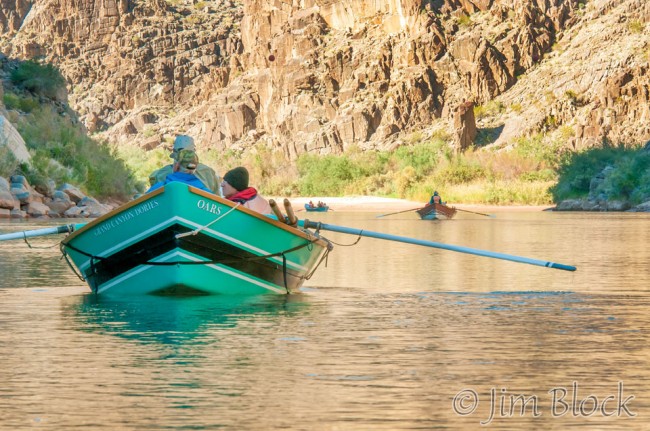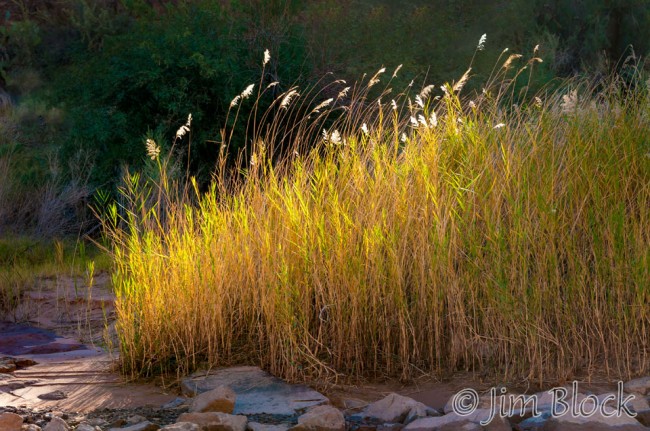 We got our first look at the take-out spot, seen in the distance in the photo below.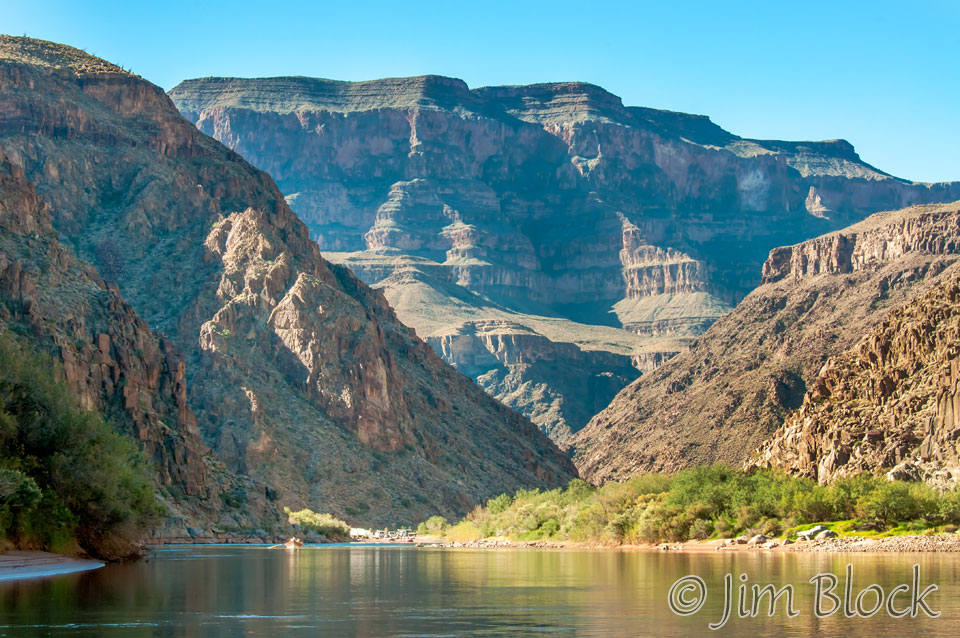 Before we reached the take-out, we spotted some wildlife, the first in many days: green-winged teal flying and … Oh well, it was Halloween.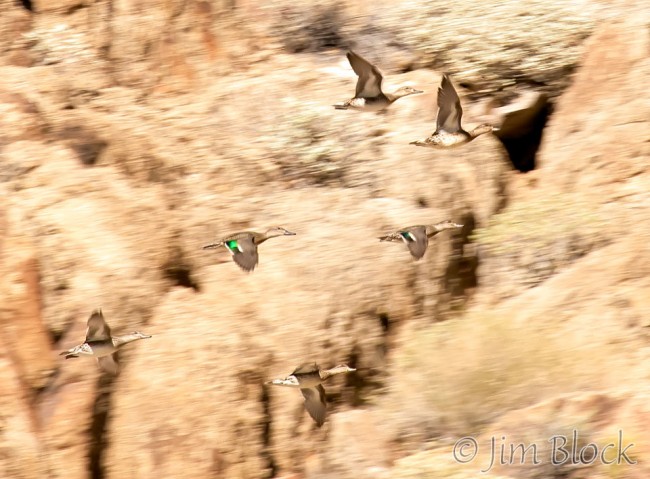 The take-out beach was crowded with other parties unloading and some waiting for a spot. Thankfully our 18 days were mostly spend without other parties nearby. Our trucks were there waiting, and we got a good spot for unpacking. It was interesting to see how the dories were loaded and the rafts came apart and were deflated. (Few photos in the slide show below.)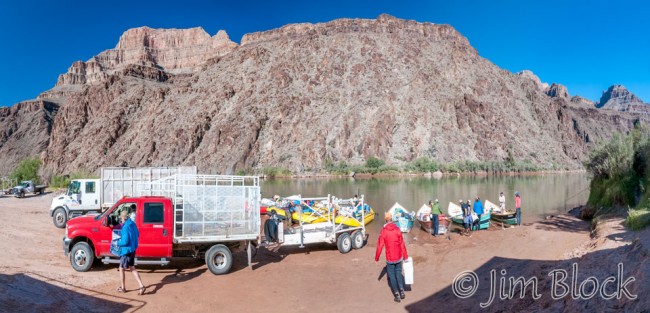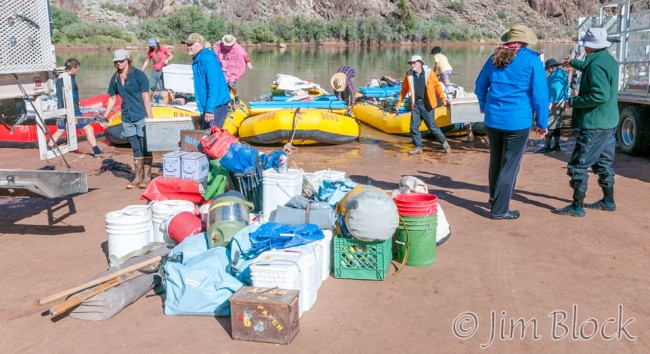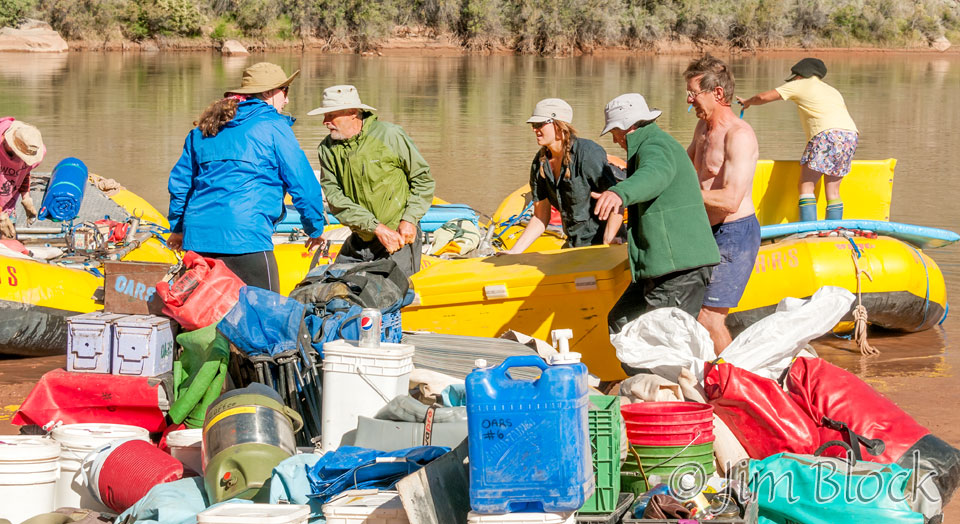 I took some quick last shots of our four talented boatmen — Roger, Lew, Nick, and Duffy.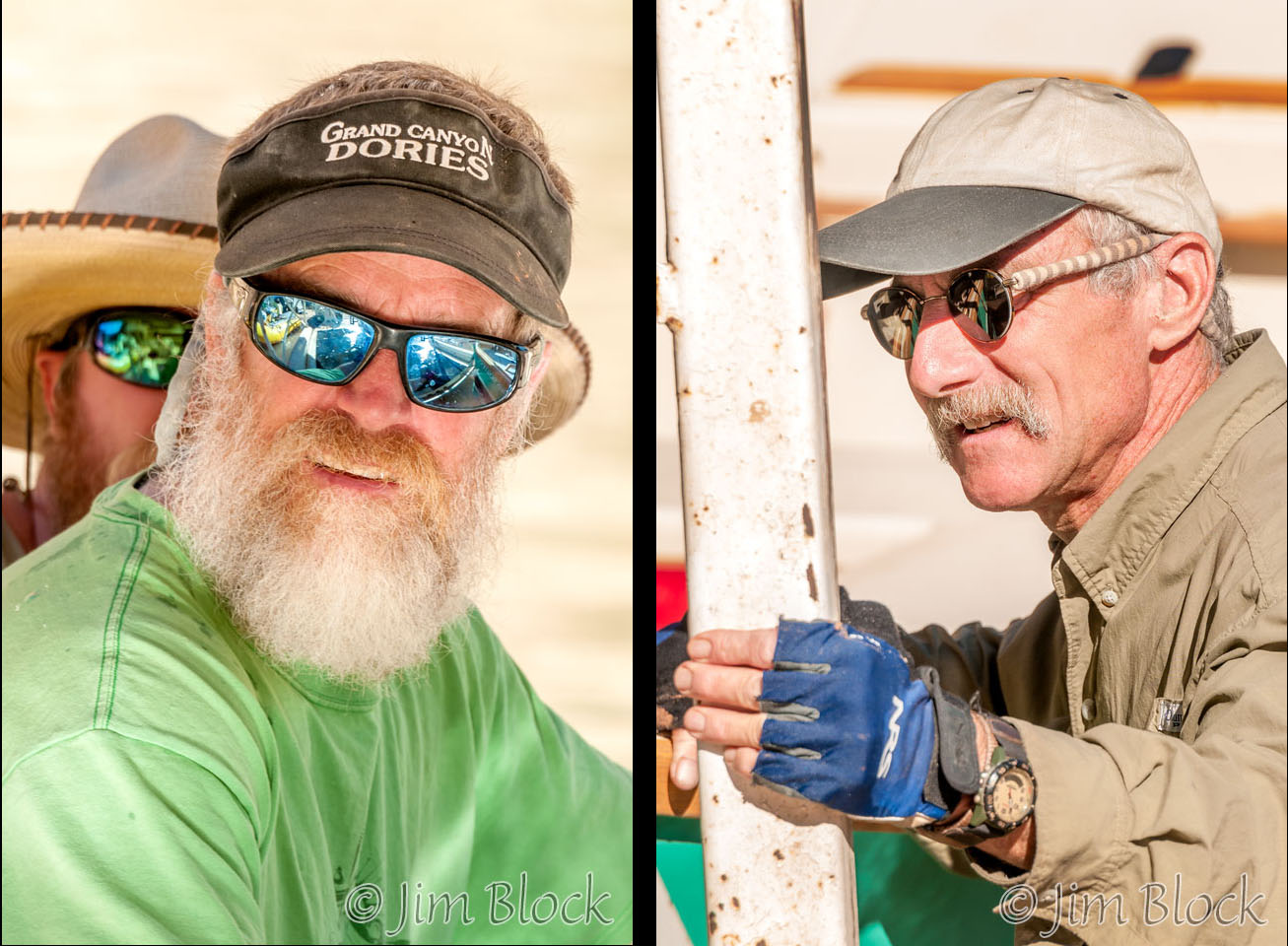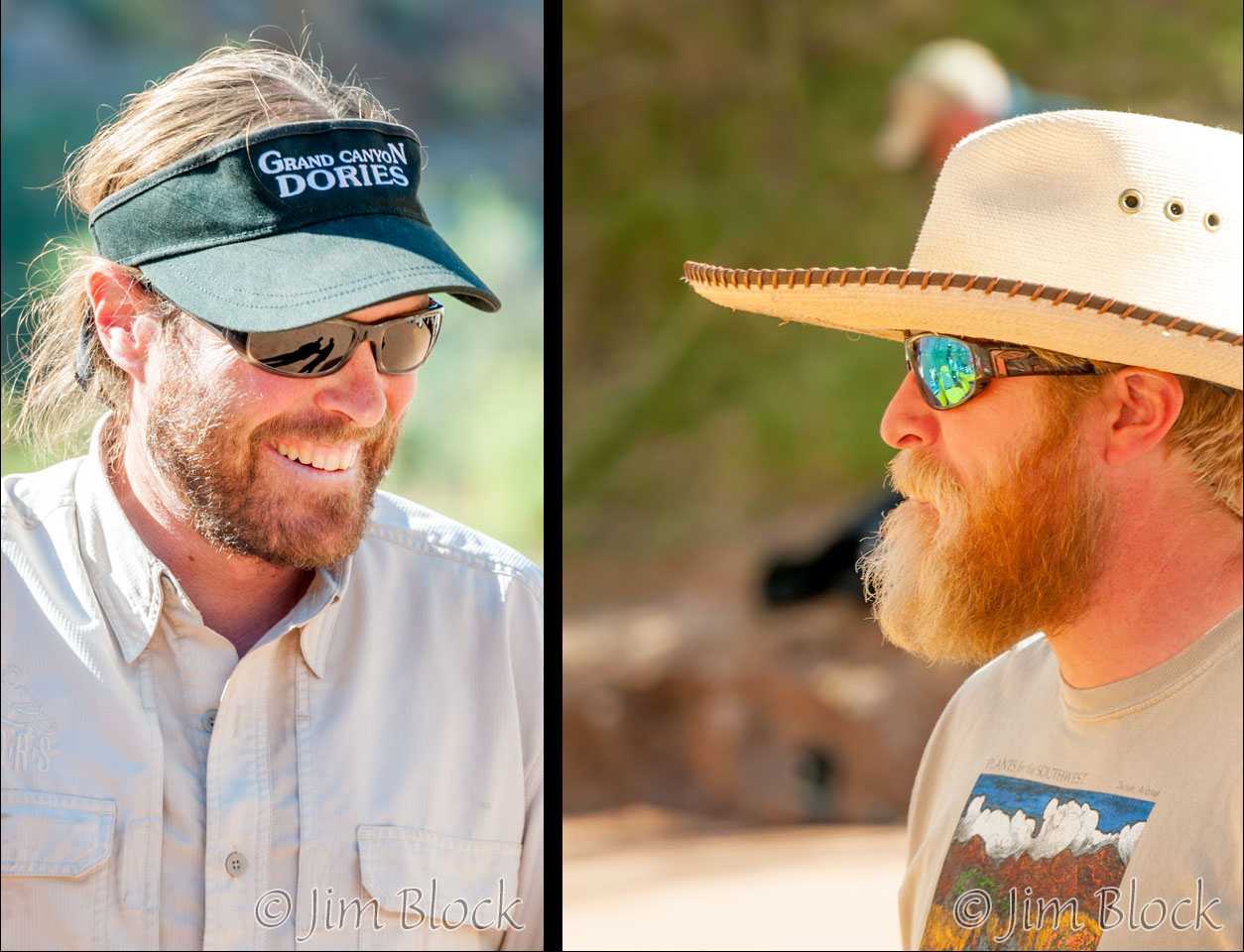 We had lunch and bumped up the rugged Diamond Creek "road". Eventually we reached historic Route 66 and the real world — well sort of.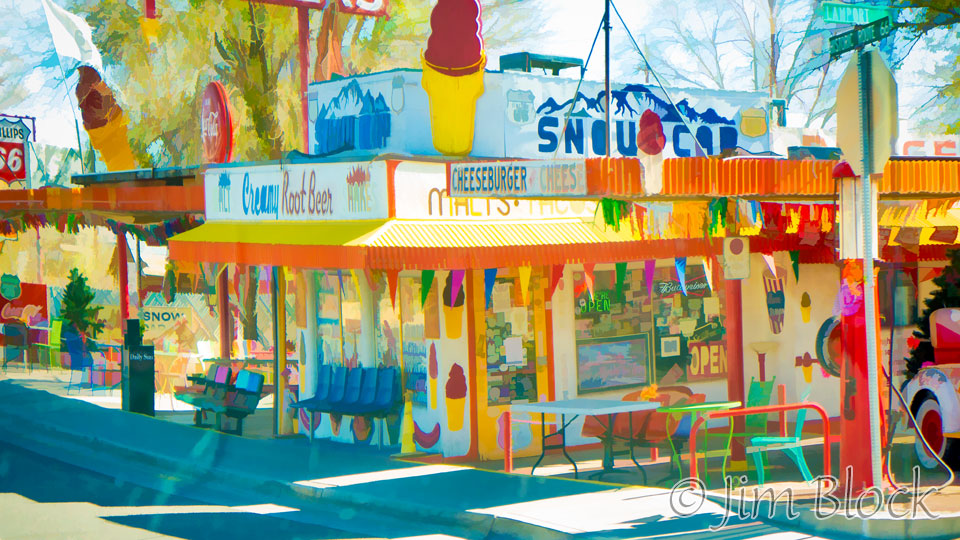 Stephen and I hurried to get our gear unloaded back at the hotel, grab a shuttle to the train station where our rented car awaited. The reserved 4WD turned out to be a 2WD but there was nothing we could do. We raced north to Page where we hoped to get the sunset photo seen below of Horseshoe Bend. In reality, we didn't make it before dark — the photo below was taken several days later after we spend two nights in Escalante, Utah.
Horseshoe Bend is roughly half way between the Glen Canyon Dam and our initial put-in spot at Lees Ferry. When I took this photo I was a thousand feet above the Colorado River.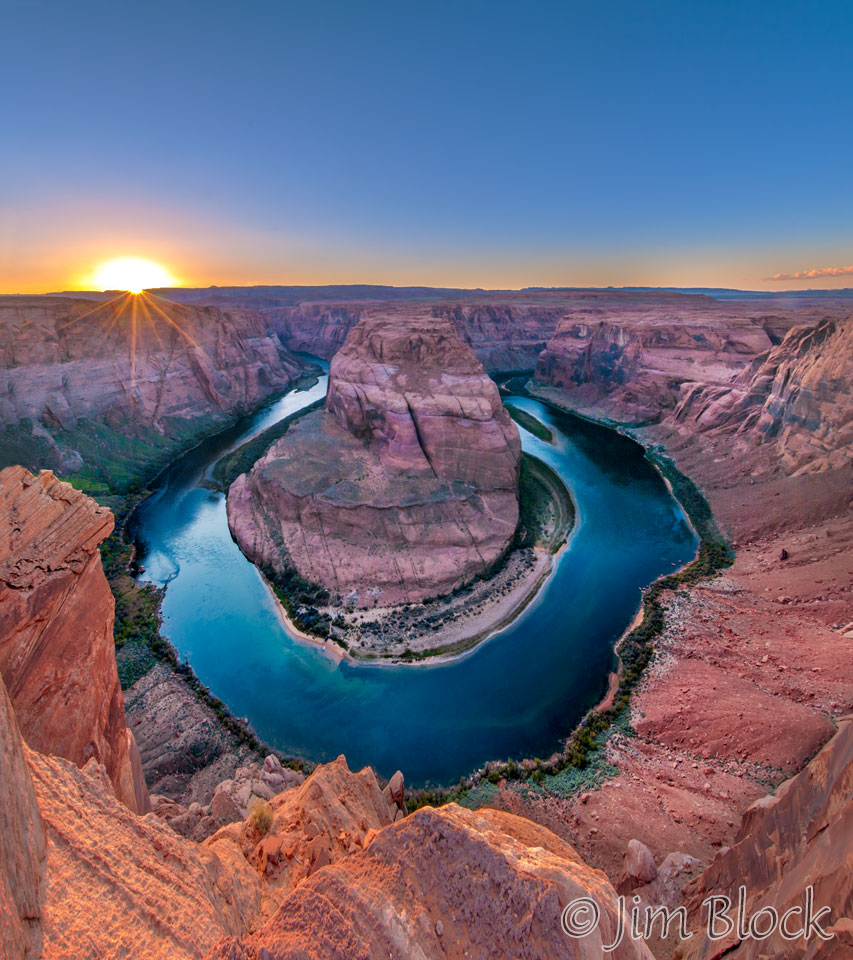 Please enjoy the final slide show of the trip with some more photos from our short Day 18.
I have collected all the Milky Way images on one page HERE.