We set off along the Greeley Ponds Trail south of the Kancamagus Highway at 7:15 AM on the shortest day of the year. It was 5 °F. The conifers still were covered with snow. It was beautiful.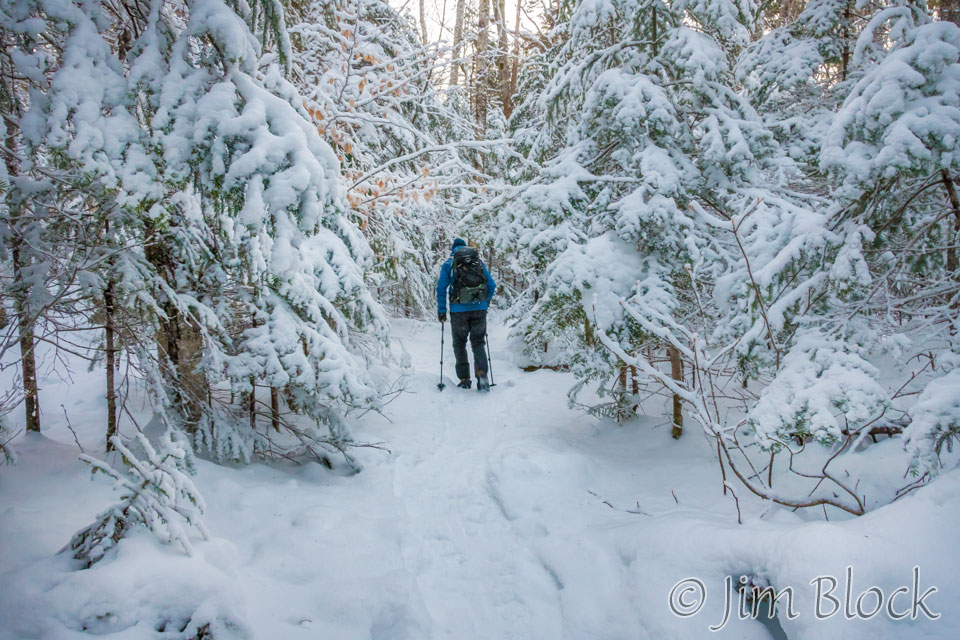 As we hiked along we could start to see that the sky was getting some color.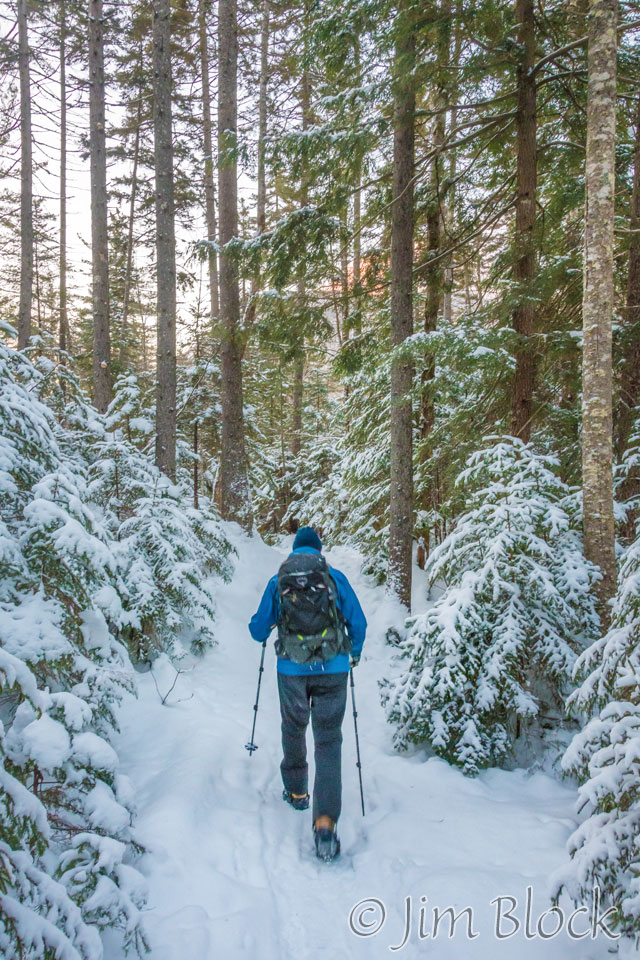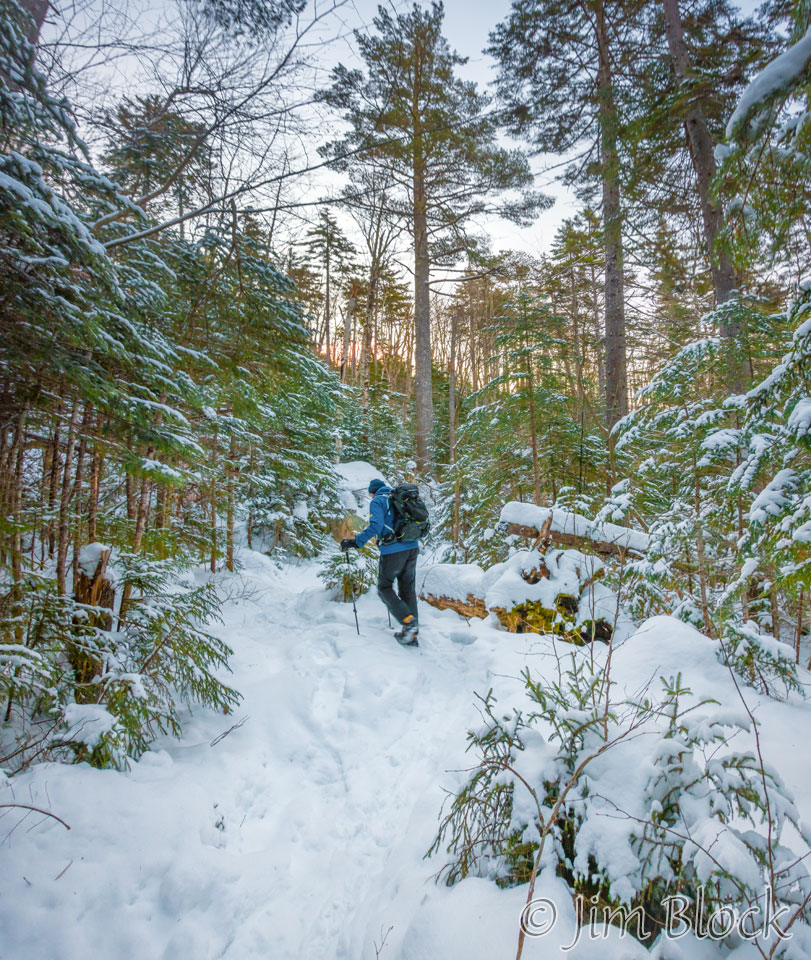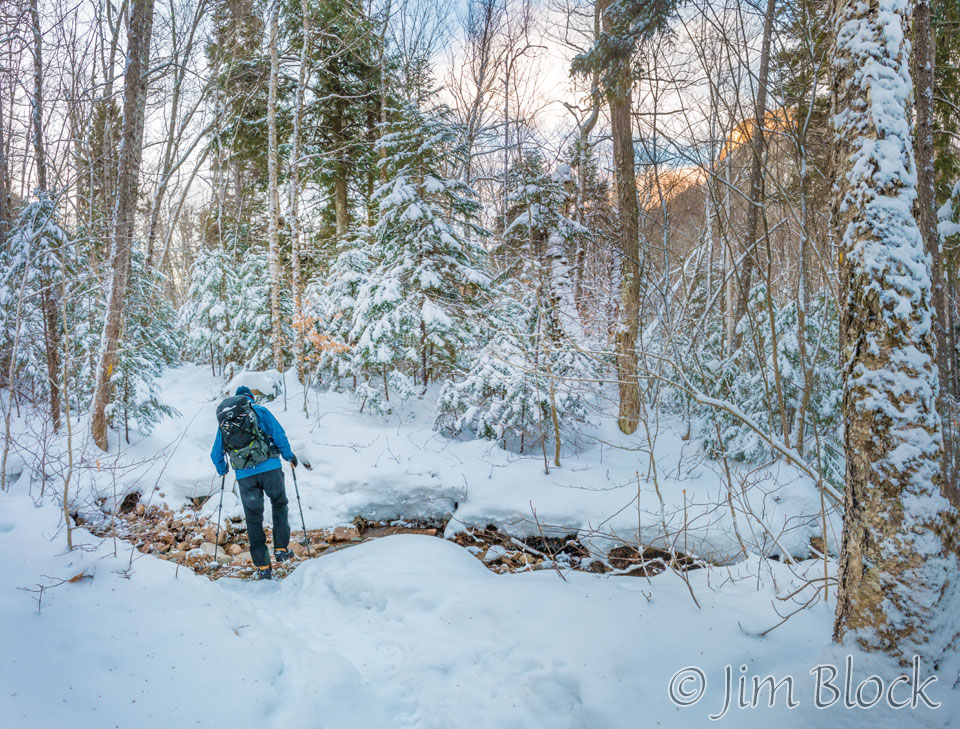 Through the trees we could see East Osceola (4156 ft) lit by the early sun.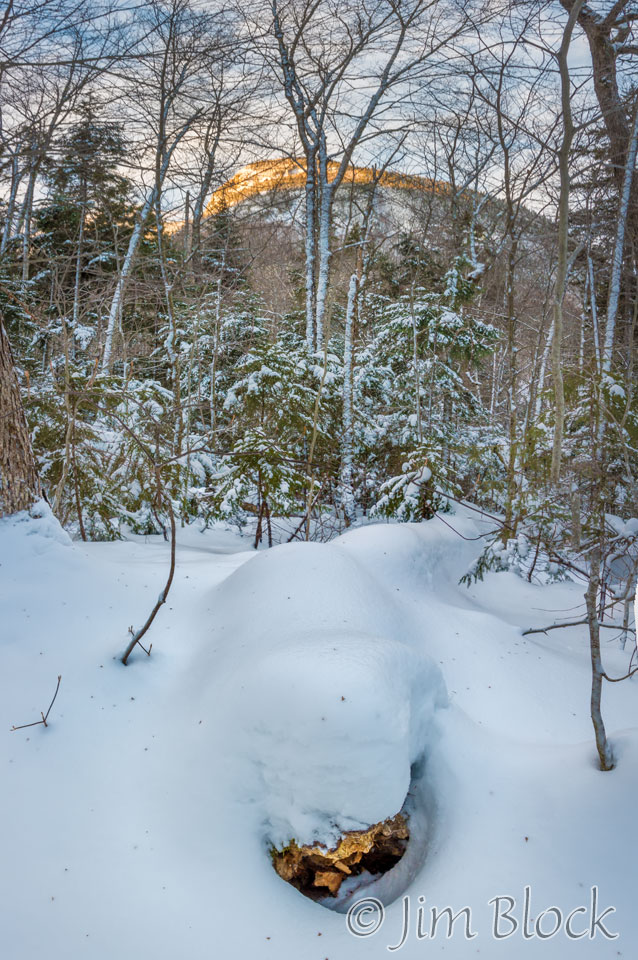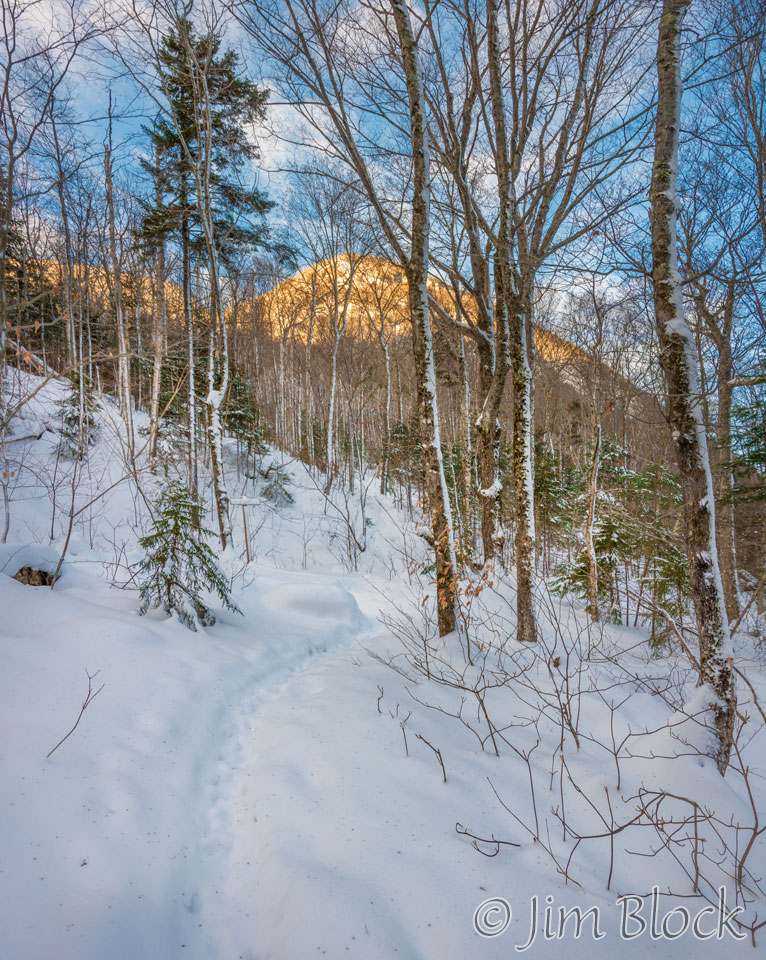 In less than an hour we reached Upper Greeley Pond. It was below us down a steep bank.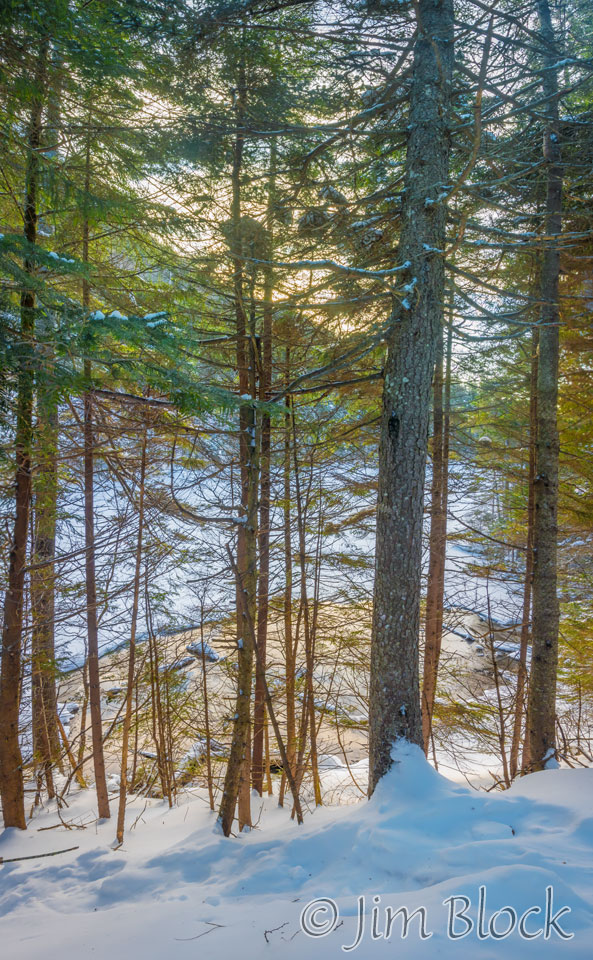 A few minutes later we were at Lower Greeley Pond where I made a 10-photo panorama. The mountain in the background is Mount Kancamagus (3763 ft).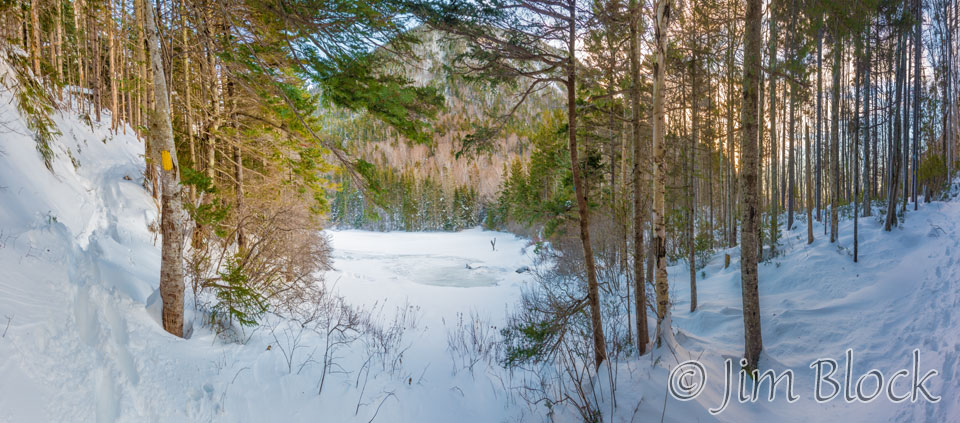 We continued onward through Mad River Gap. The wind picked up. It was blowing up the gap from the south.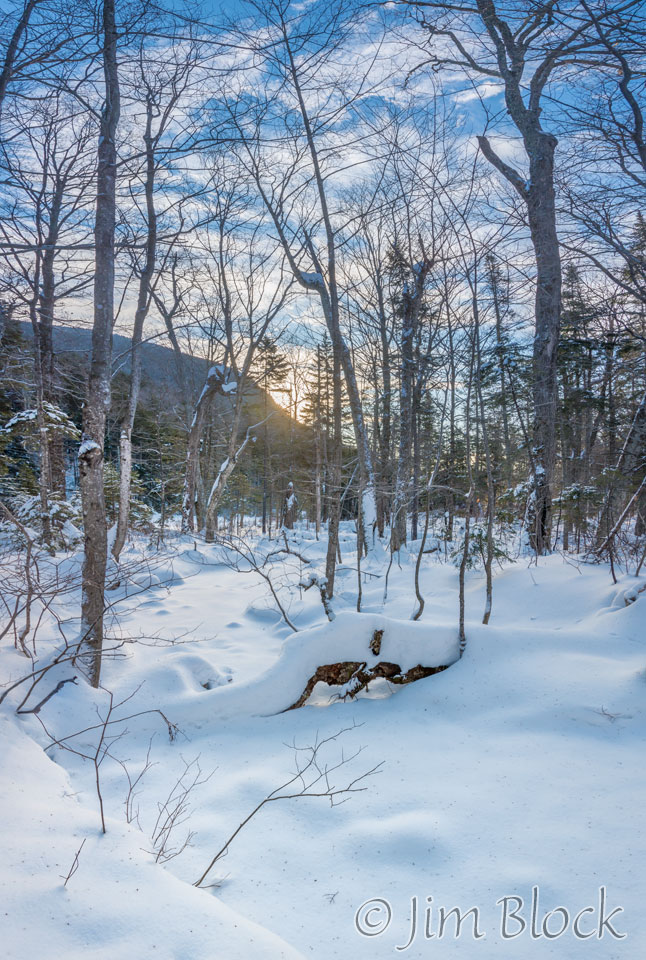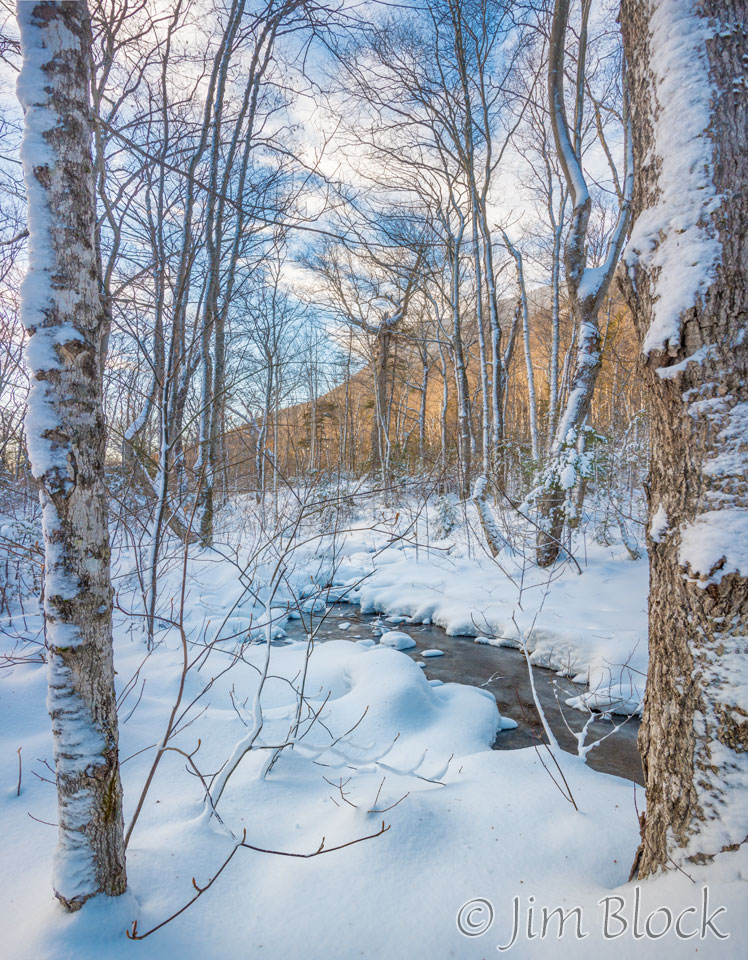 We had been hiking with only micro-spikes. After we passed the pond, the snowshoe tracks that we had been hiking in disappeared. And we hit some substantial snowdrifts. Since we had left our snowshoes in the car, we decided not to go farther.
On the way back past the lower pond wetlands, I made another 10-photo panorama. From this spot Mount Kancamagus can be better seen.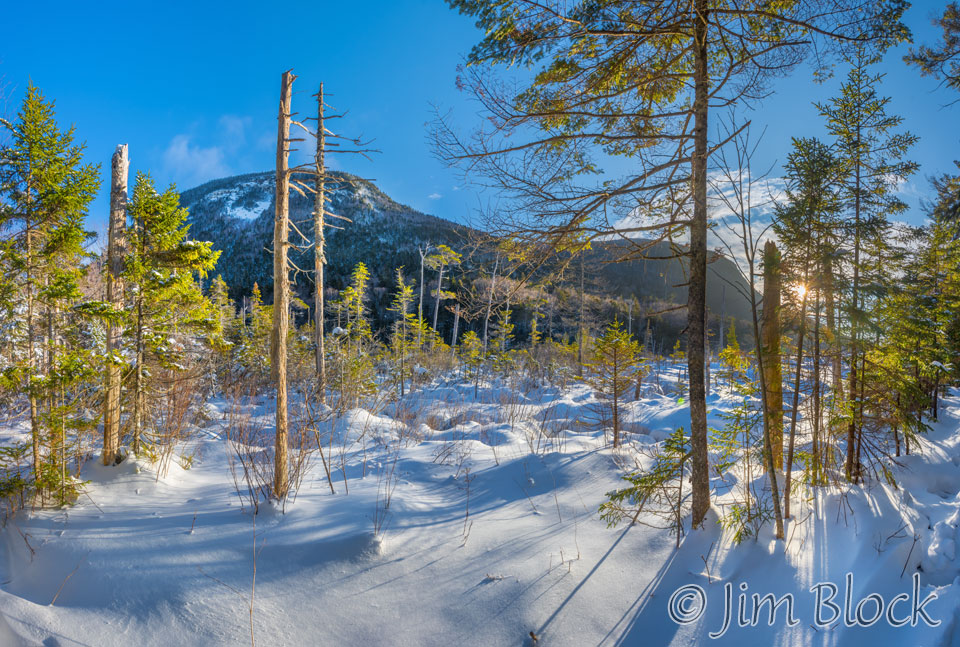 We crossed a substantial bridge, and I took photos looking on both sides of it.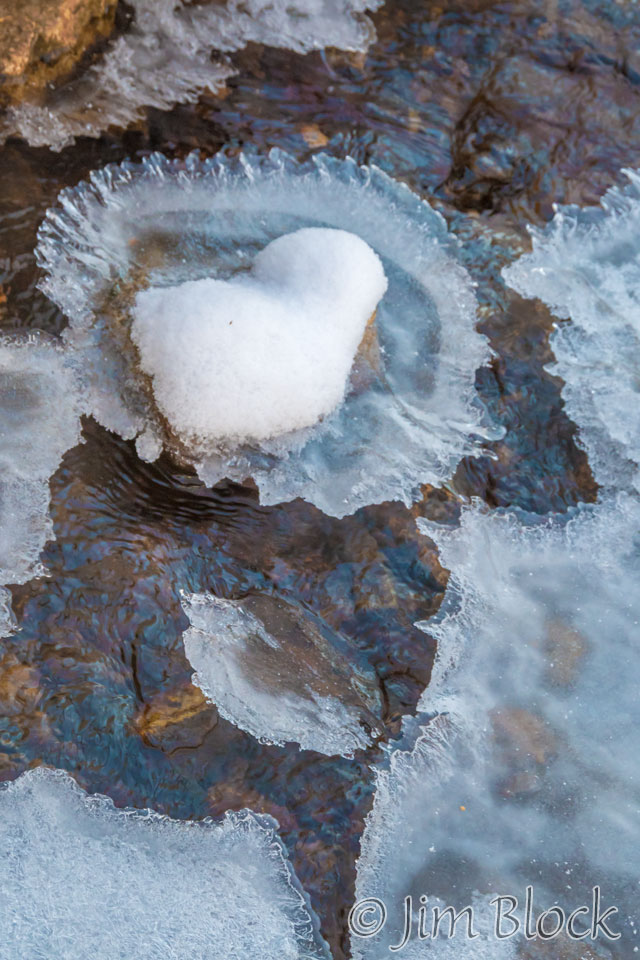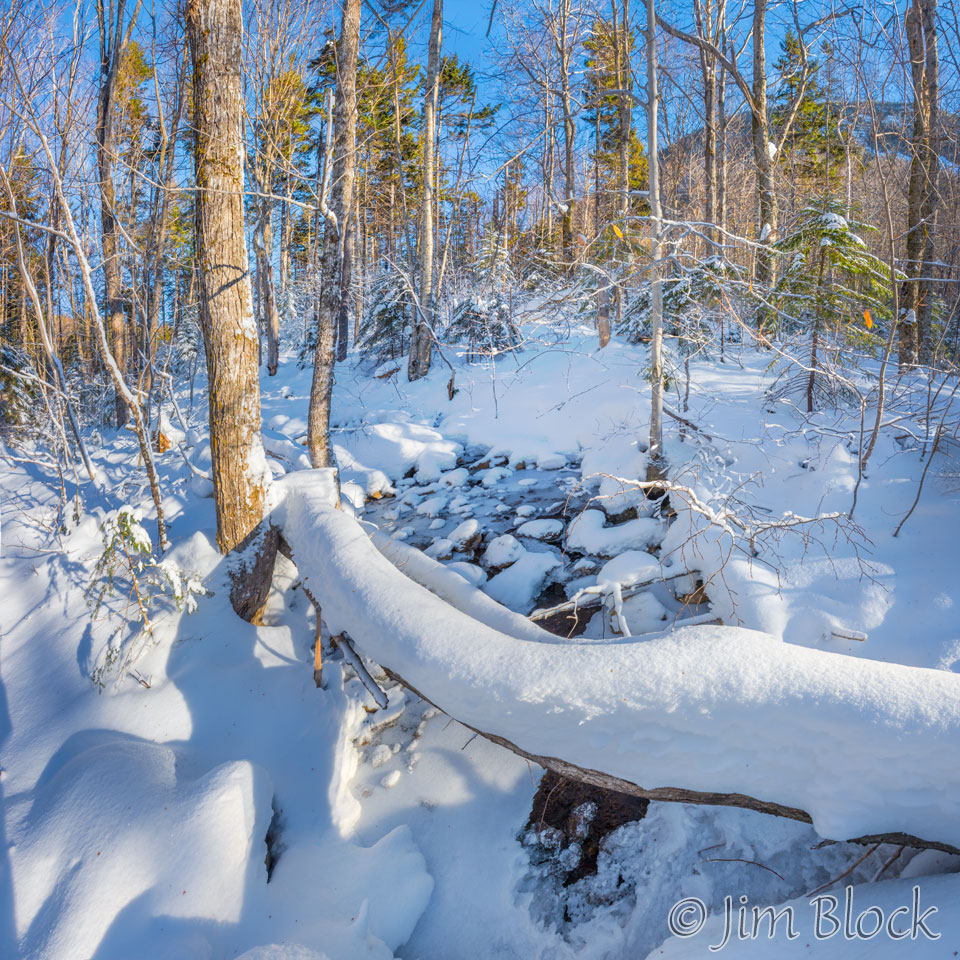 At a nice opening to the Lower Greeley Pond I made a 17-photo panorama that shows the frozen pond and Mount Kancamagus. This was the same spot as an earlier photo, but this time I walked closer to the pond to get a better view of Mount Kancamagus.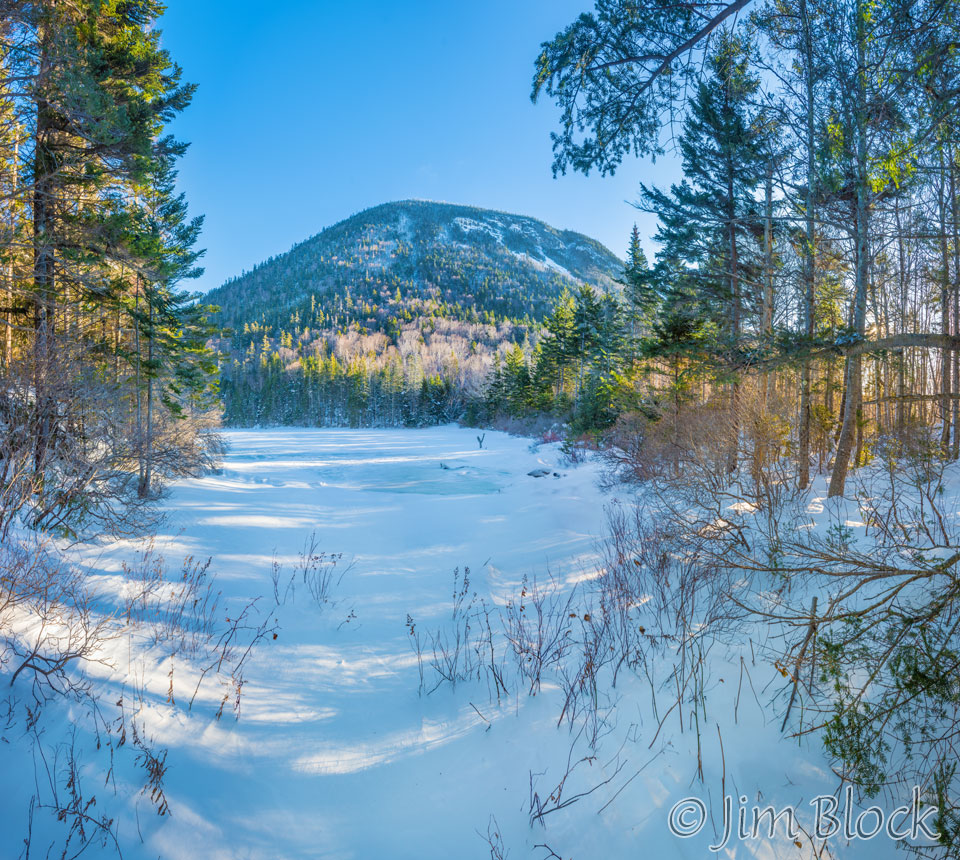 On the way back we met two hikers travelling separately who planned to do the Osceolas. Bruce commented they were likely winter peak-baggers since this was the first day of winter. He suspected the col between East Osceola and Mount Osceola would have huge snow drifts.
The sun coming through the trees bathed the highlights in gold, while the shadow lit by the blue sky remained bluish.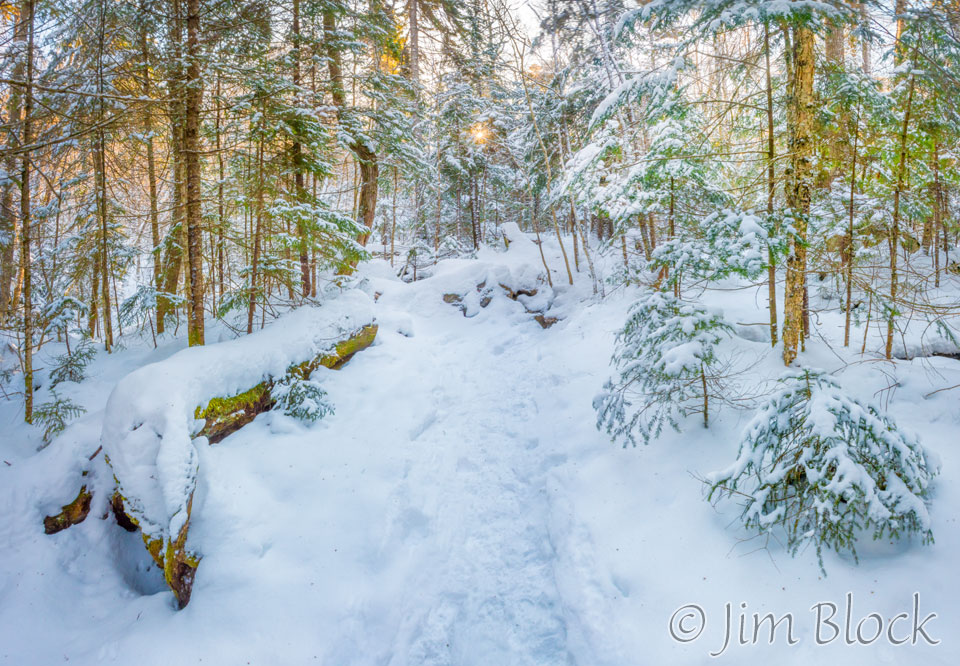 We took the western extension of the Kancamagus Highway, Route 112, through Kinsman Notch. Just short of Beaver Brook Pond we could see where the Beaver Brook Trail, which is a piece of the Appalachian Trail, climbed steeply up to the summit of Mount Moosilauke (4802 ft). Along the way it passes very close to the summit of Mount Jim (4172 ft). Gee, I never knew that there was a mountain, a 4000 footer none-the-less, named after me.
I will definitely have to take this trail soon after Memorial Day. Bruce said it is steep for a mile and a half or so and has some via ferrata. I checked out a couple of descriptions on the web and see it is a very challenging, somewhat dangerous, hike up past spectacular cascades. From what I saw it was via wood (steps).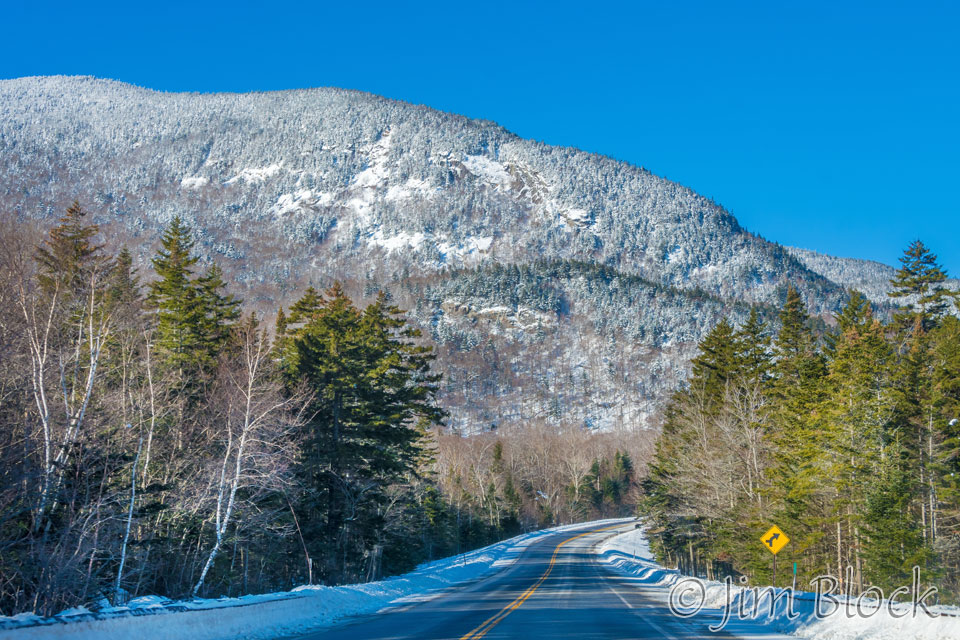 It was a great, relatively easy for winter, hike on a beautiful morning.