This was a short day for us and a shorter day for me behind a camera.  I figured I had taken enough photos and — with some taunting by my daughters —  decided it was time to ride a duckie. Ahead were the most challenging rapids that the duckies would run this trip, once one slogged through the very slack water of Island Park. I handed my waterproof camera to Jennifer and hopped on a duckie. If I had planned I would have dressed differently — a skin would have been preferable to a rain jacket, and I wish I had left the great hat that Al loaned me behind. Yet I had a great time and even survived without showing the black side of my duckie.
Well before 6 AM the sky above Harpers Corner had a bit of color.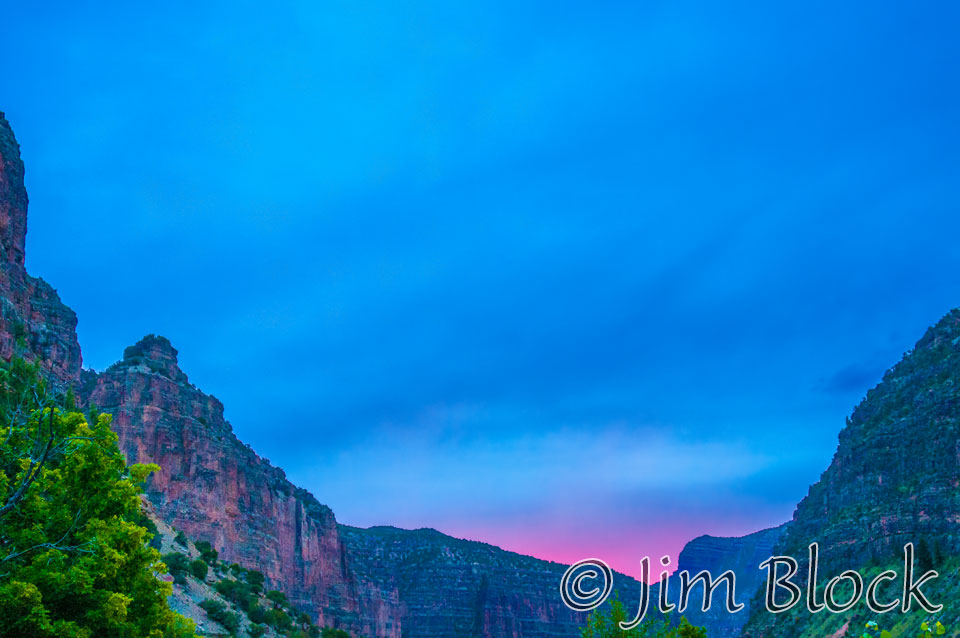 At Jones Hole, some camped in the trees…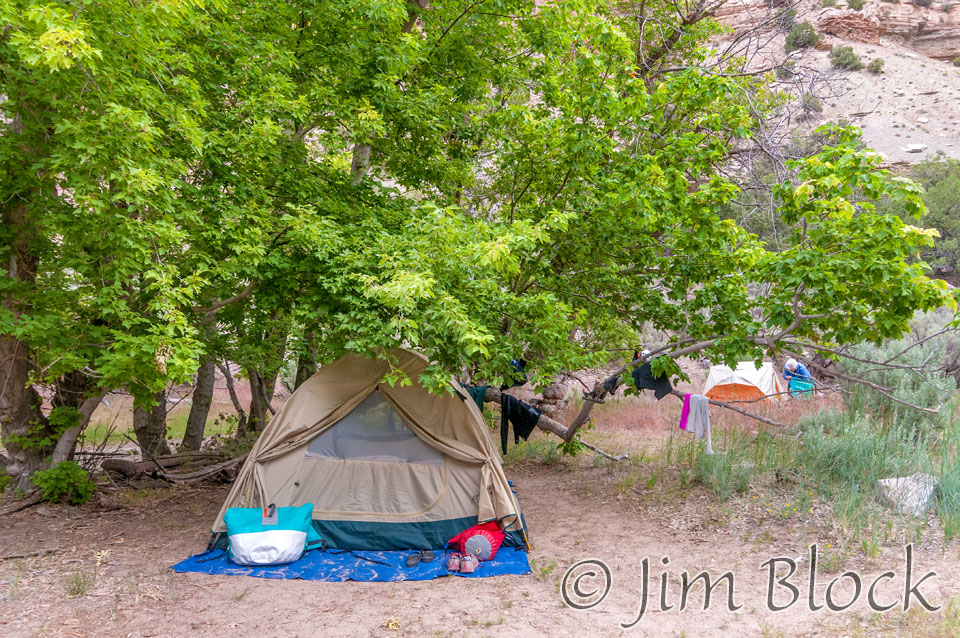 …and some on the beach.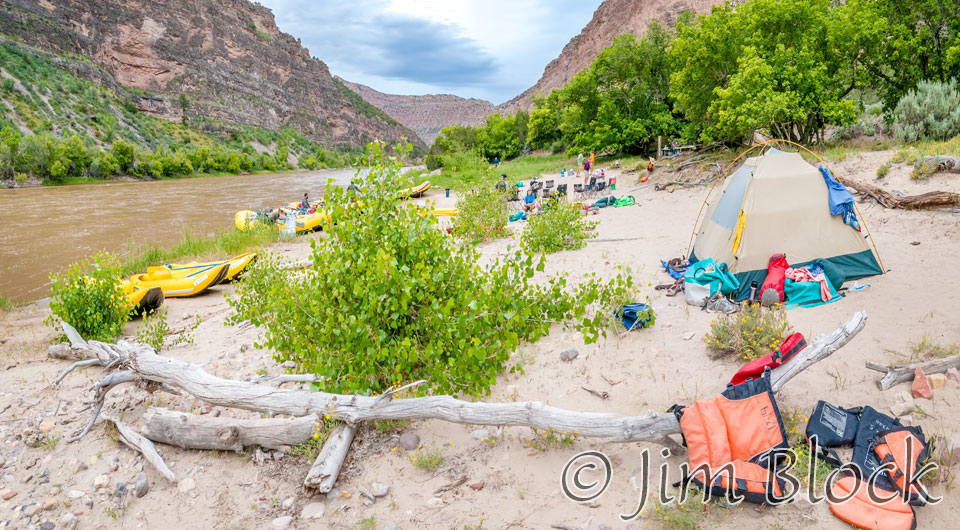 The sky above Harpers Corner was interesting.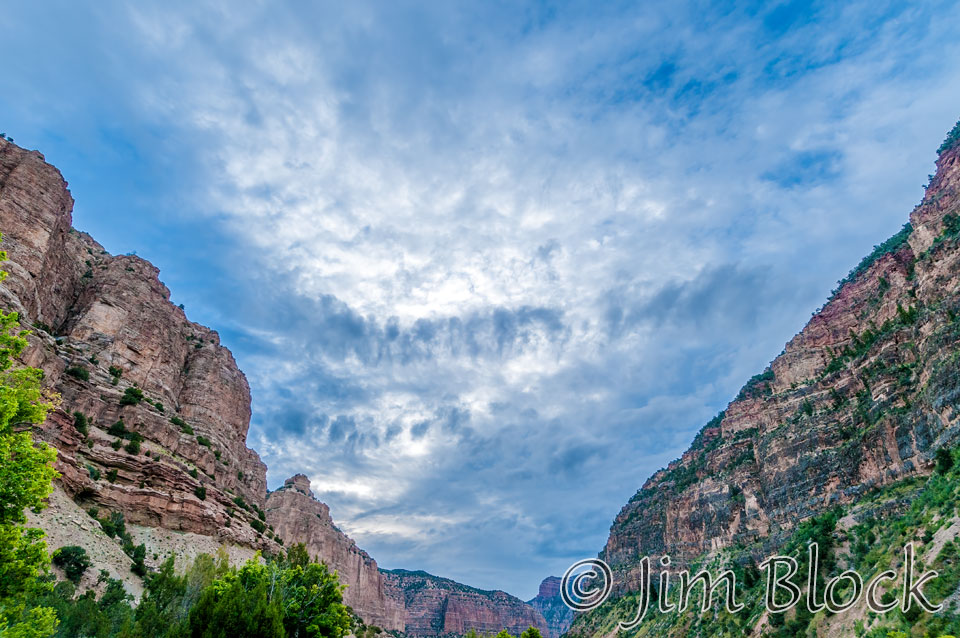 I amused myself after breakfast photographing patterns and textures in dead trees.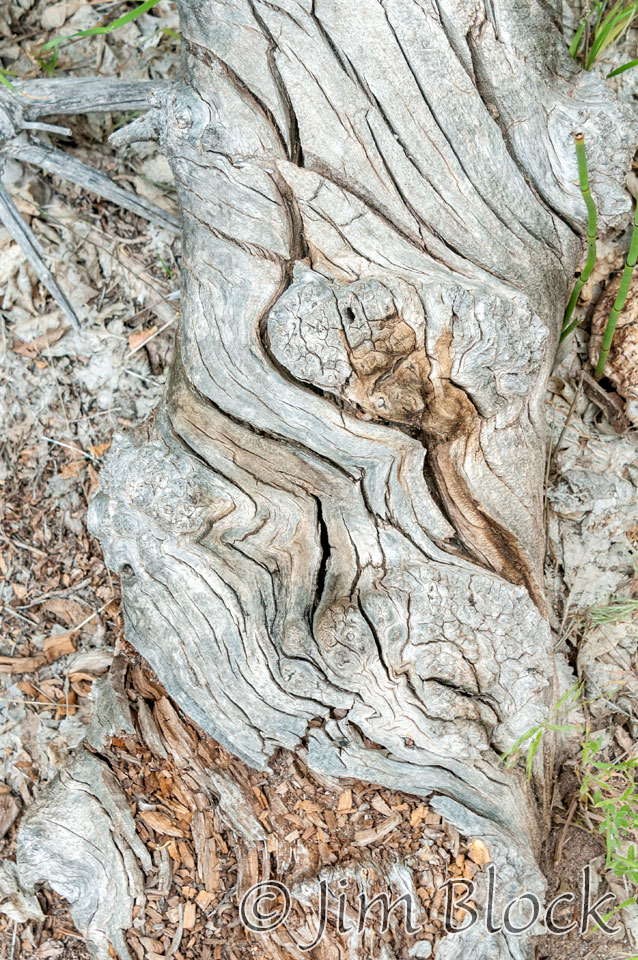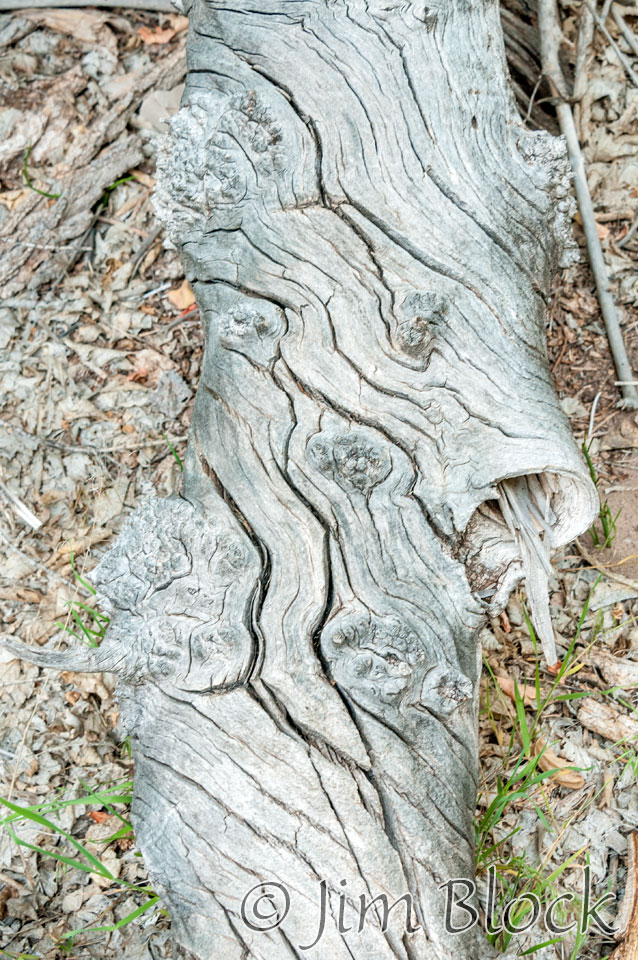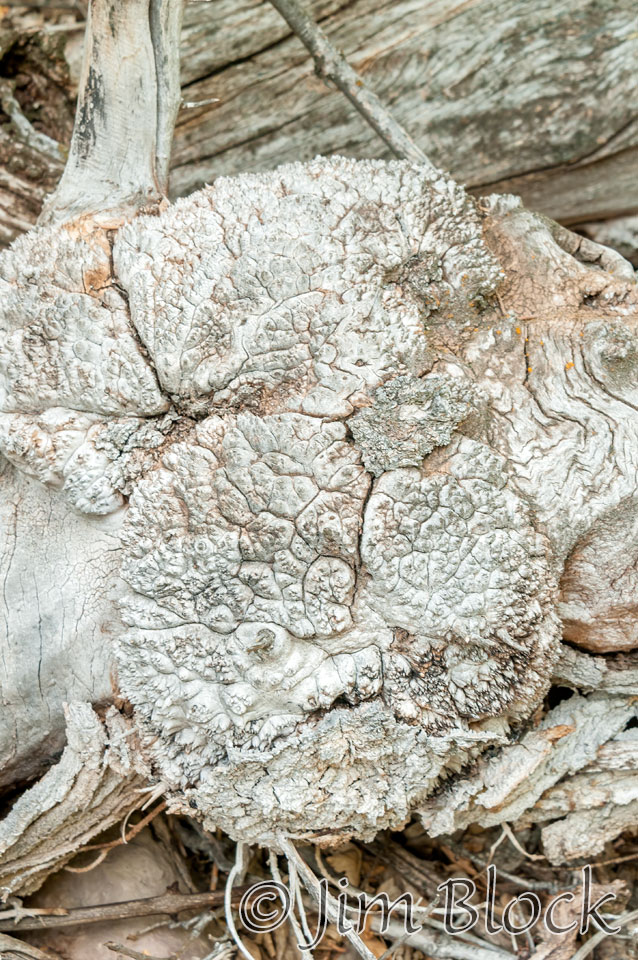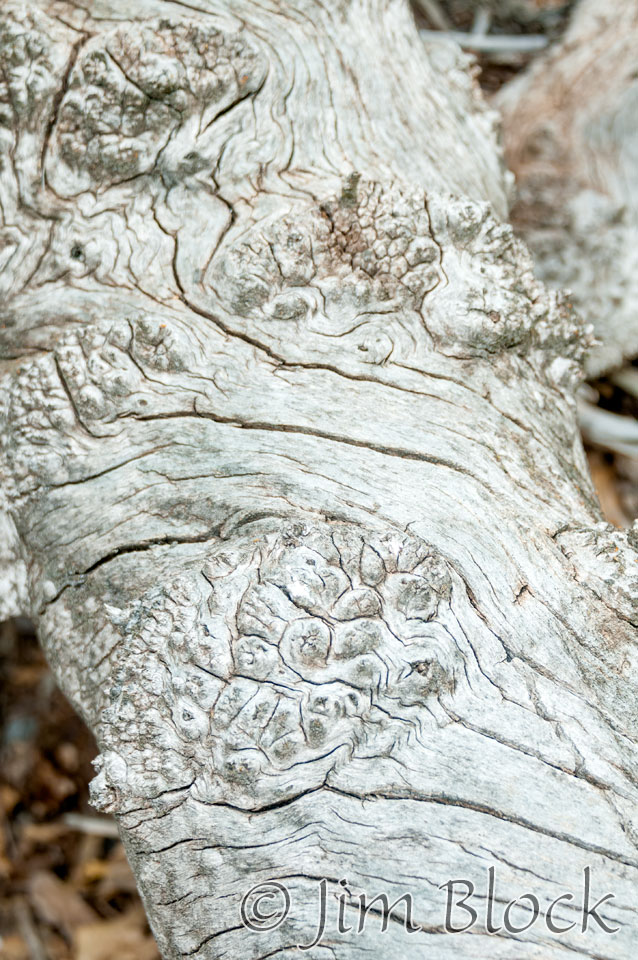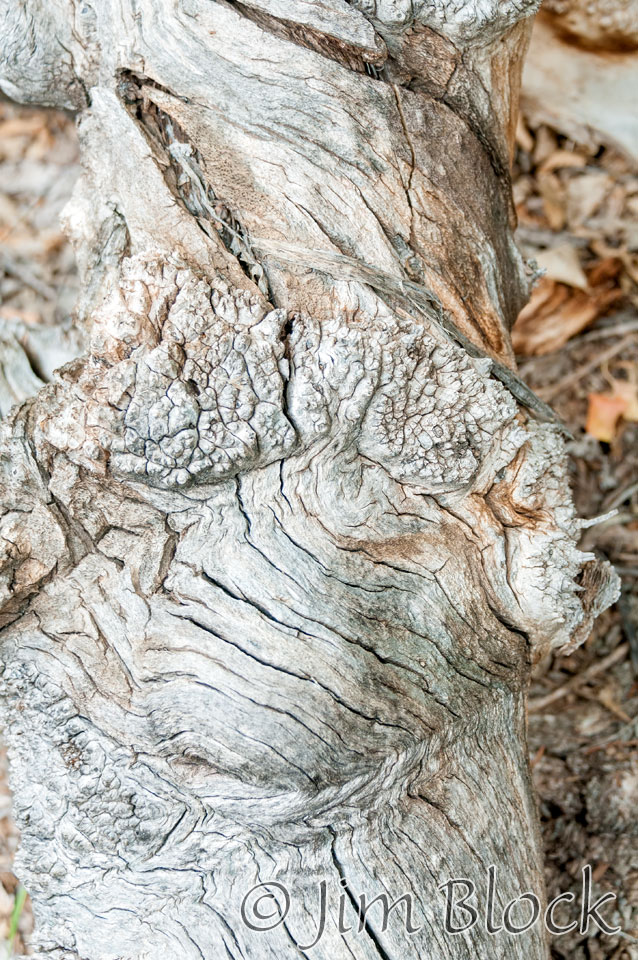 Heather, looking for added weight after her 180-degree backward flip on this stretch of the Green a week earlier, rode in a double duckie with Stephen who served as motor and ballast. Tim and I were in single duckies, and Jennifer was in charge of documenting our adventures.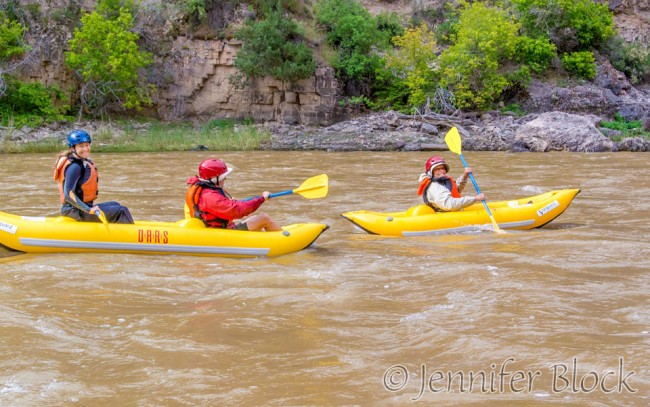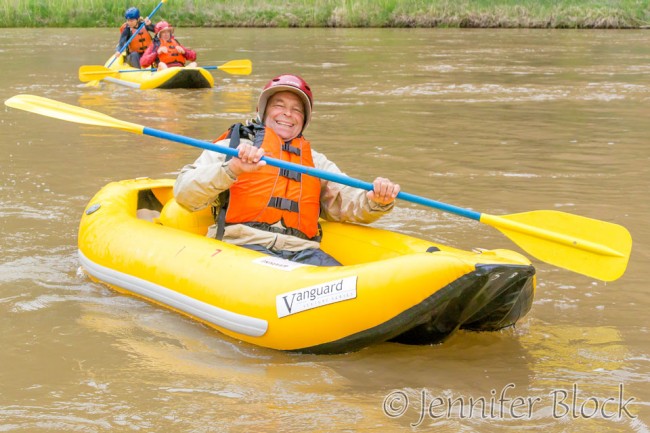 Before the calm stretch at Island Park we had the challenging waters of Greasy Pliers Rapid.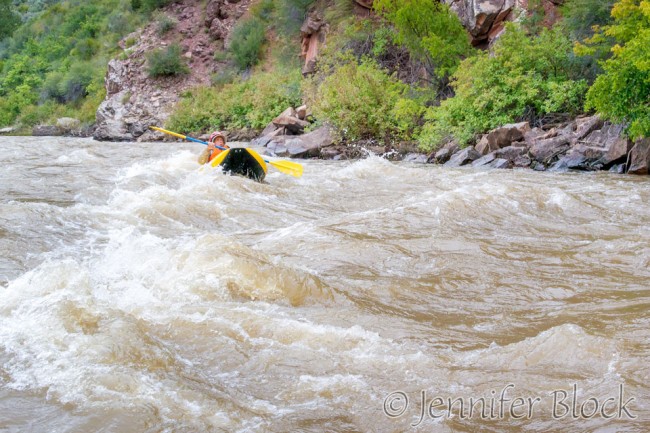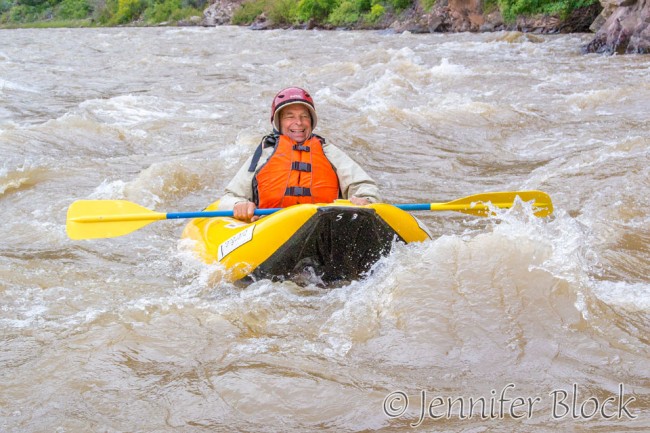 The scenery was beautiful as we approached Split Mountain. The second image below is a 14-shot panorama. You can see a version that you can zoom in and explore by clicking HERE.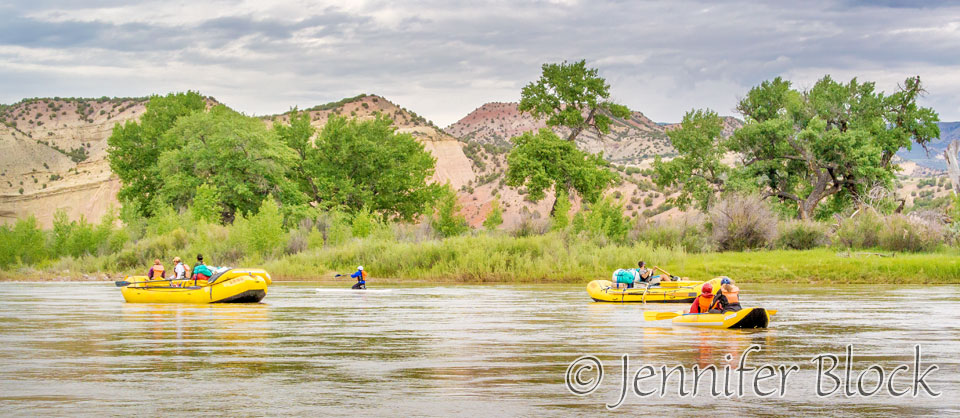 This is Split Mountain from a week earlier. I love how the clouds echo the curves in the rocks.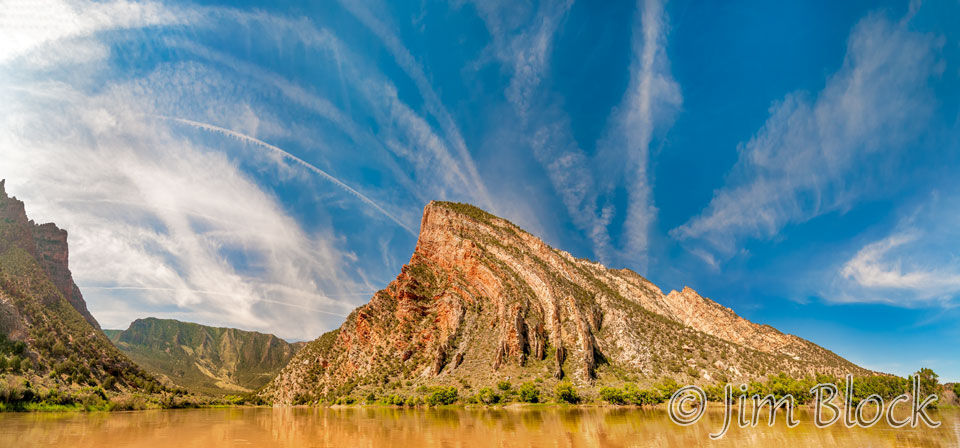 Soon after we passed the Island Park Fault and entered Split Mountain Canyon, we pulled on shore to don helmets. Those in the duckies were already wearing them of course, but all had to ride helmeted for the remaining rapids of this trip. Pat gave the duckie paddlers some suggestions about the best line. I think it was something like, "paddle like hell to the right after the first big sets of standing waves" or was it "stay left"?
In any case there was no turning back. We challenged Moonshine Rapid with gusto. This is where 3 duckies flipped the last trip giving 4 paddlers a taste of the river. This time only Tim went for a swim in Moonshine.
Here I am running Moonshine.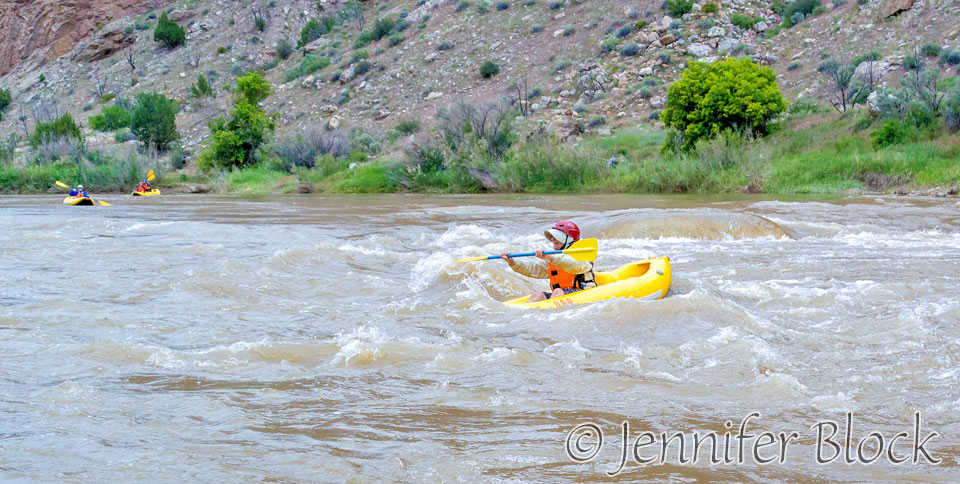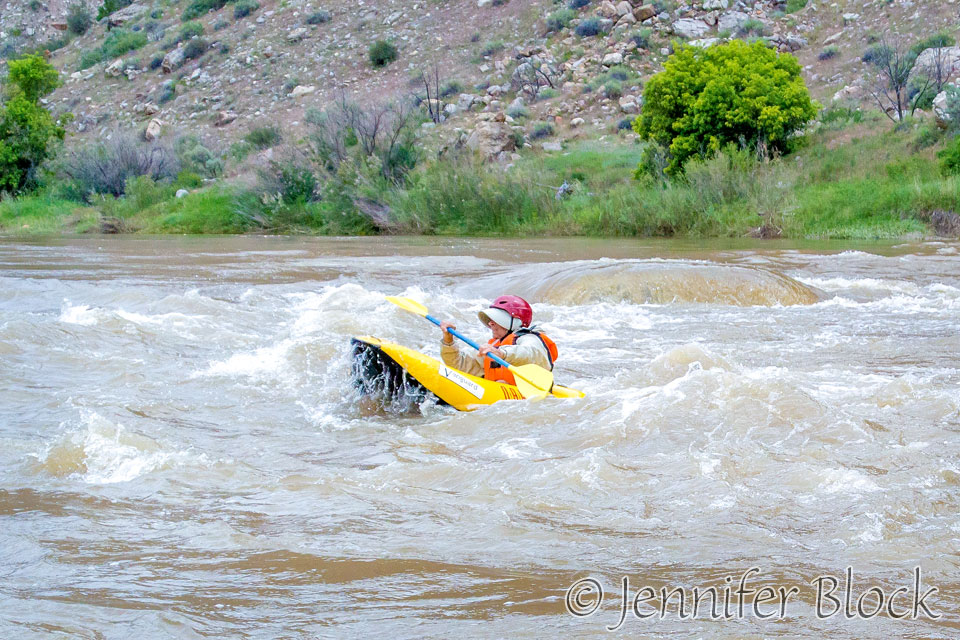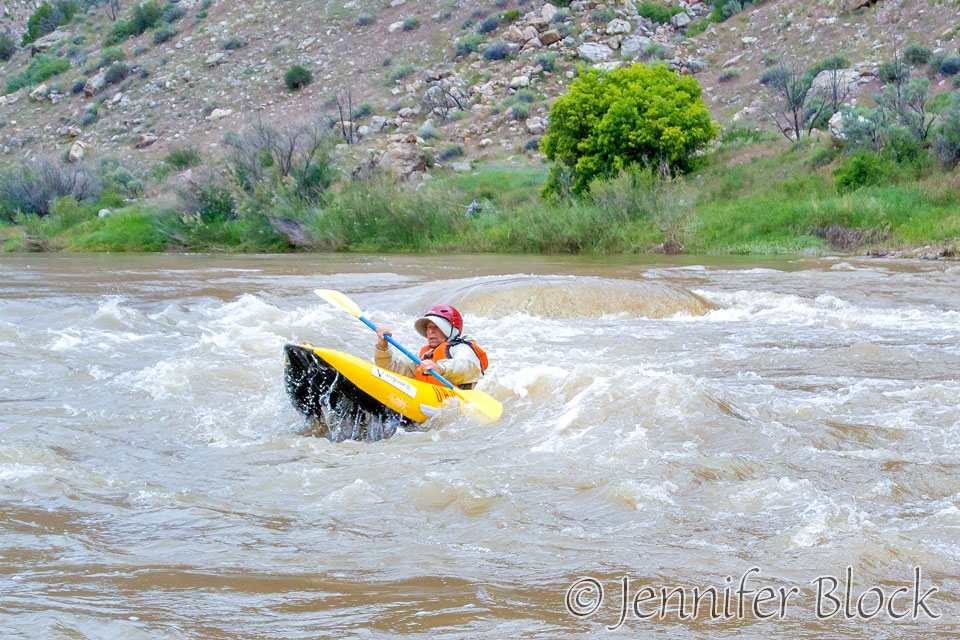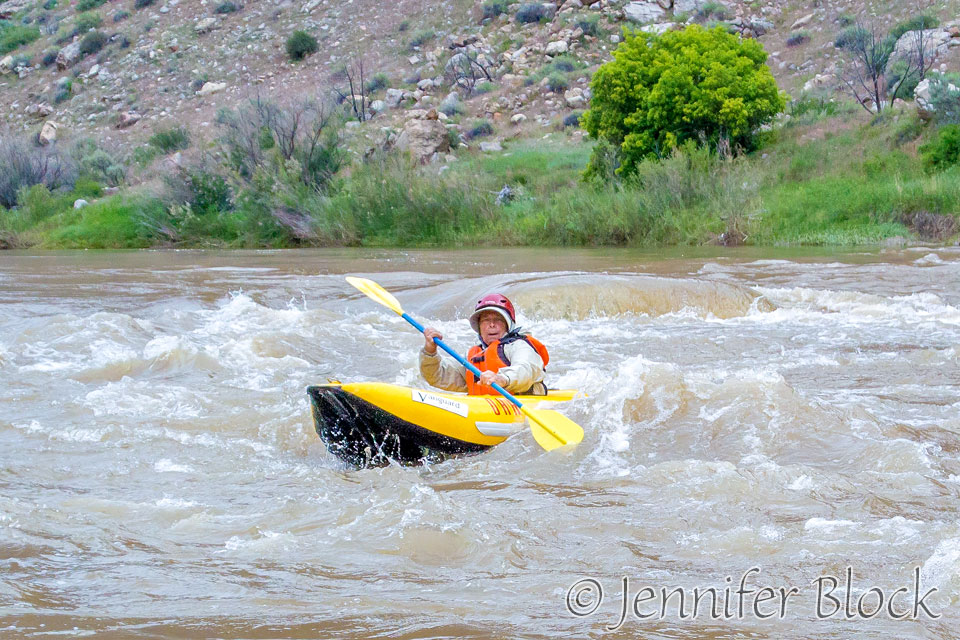 Tim bravely got back on his duckie and challenged S.O.B. and then Schoolboy Rapid.  Schoolboy is where Stephen took a slightly wrong line on the previous trip, challenged a wall, and lost. This time Schoolboy claimed Tim who went for his second swim in quick succession. Here is Tim near the end of Schoolboy Rapid.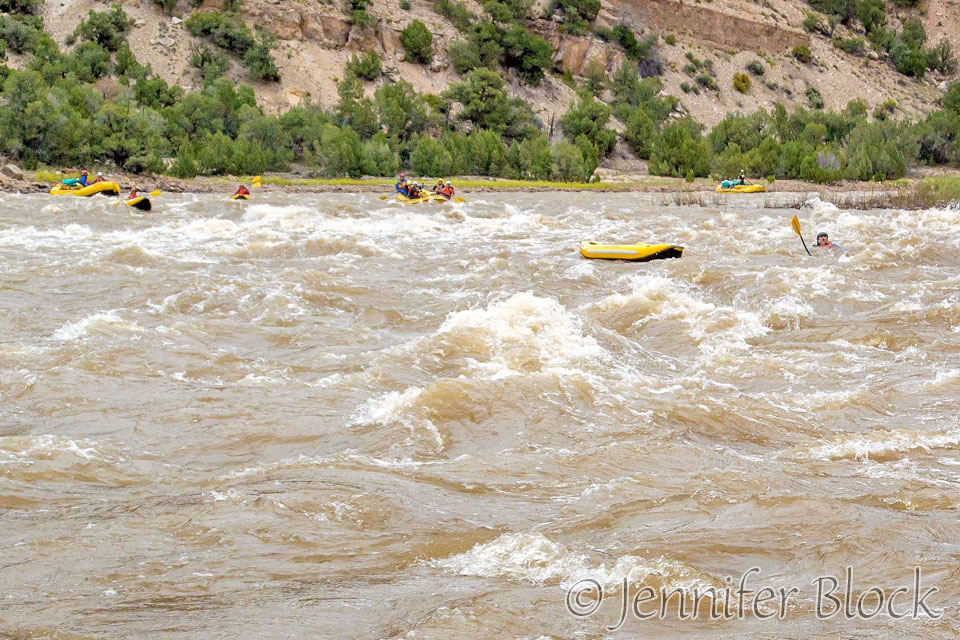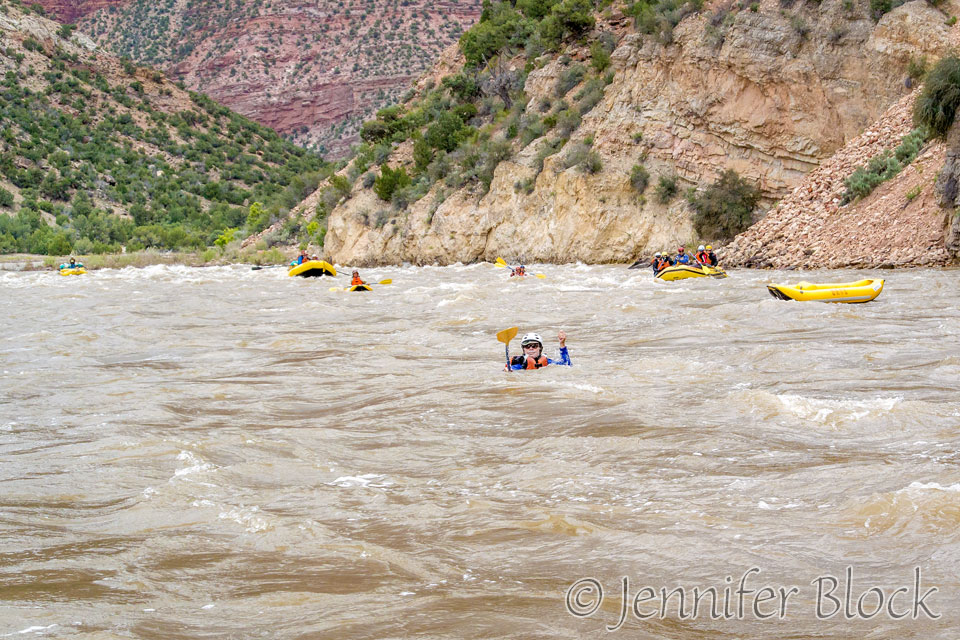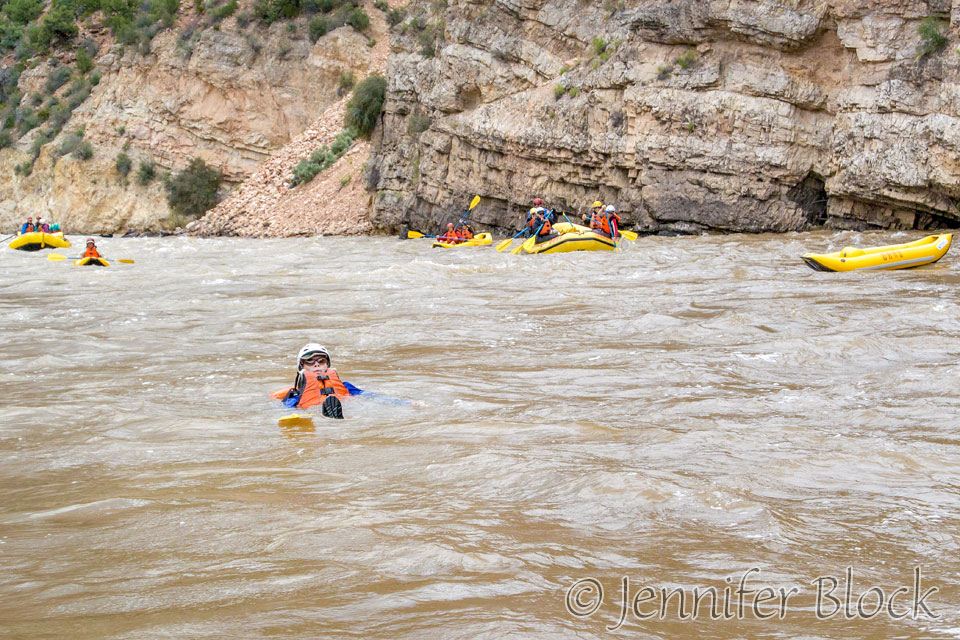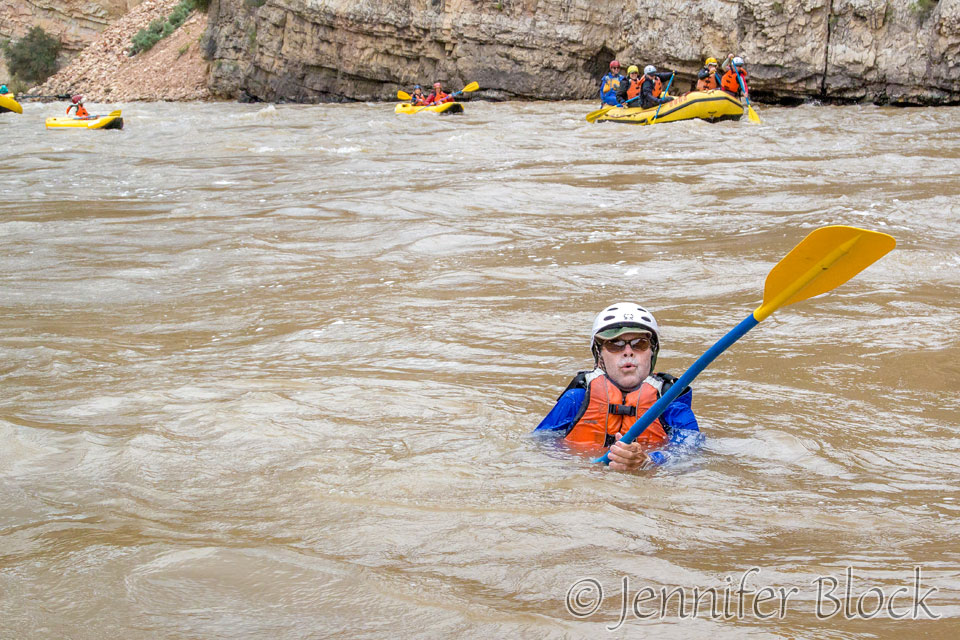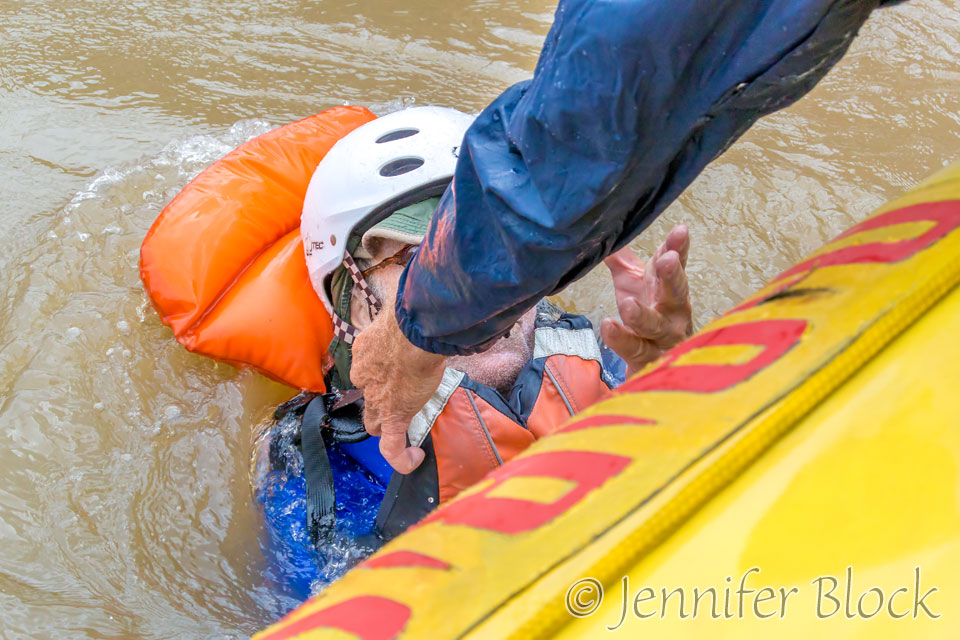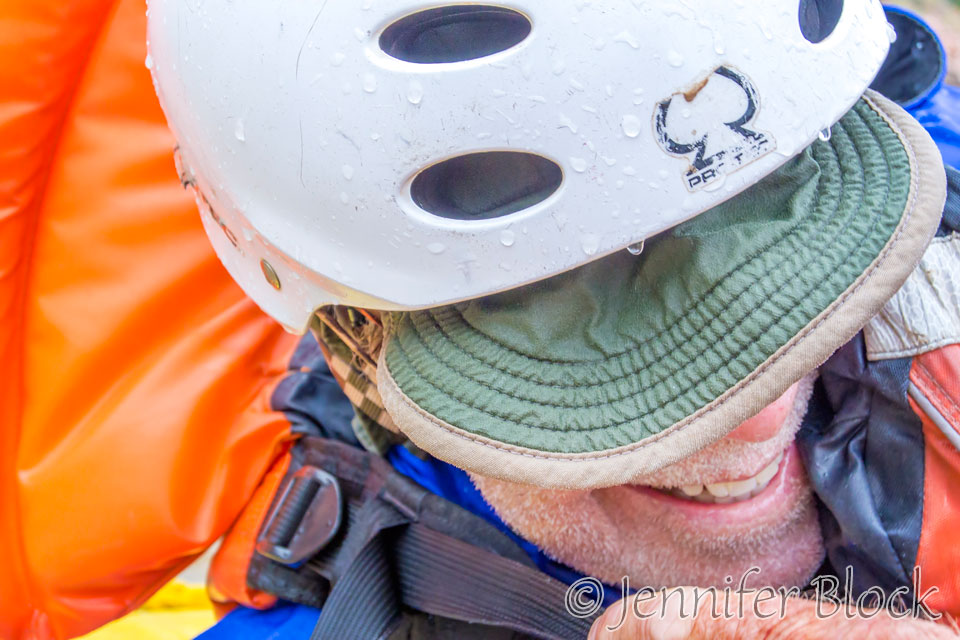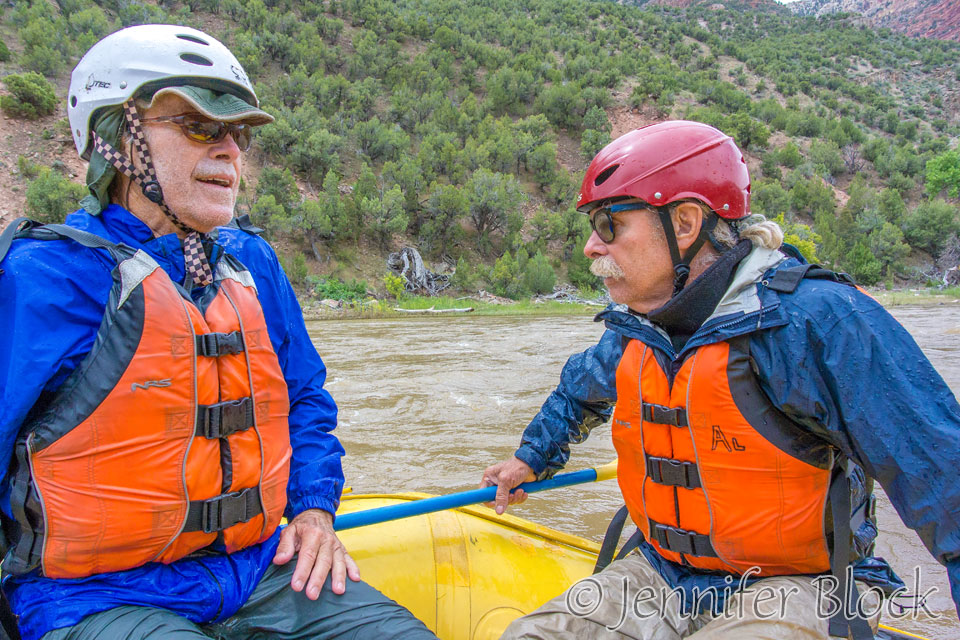 Joelle gave the "everyone is OK" sign — which also can mean, "are you OK?" — and we pulled on shore below Schoolboy for some lunch across the river from the jagged peaks of Split Mountain.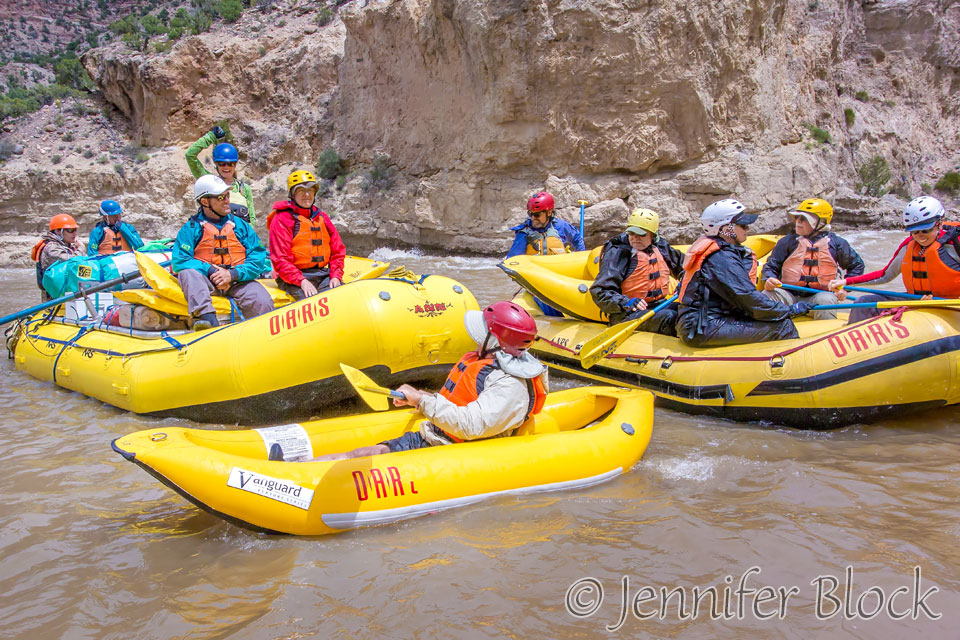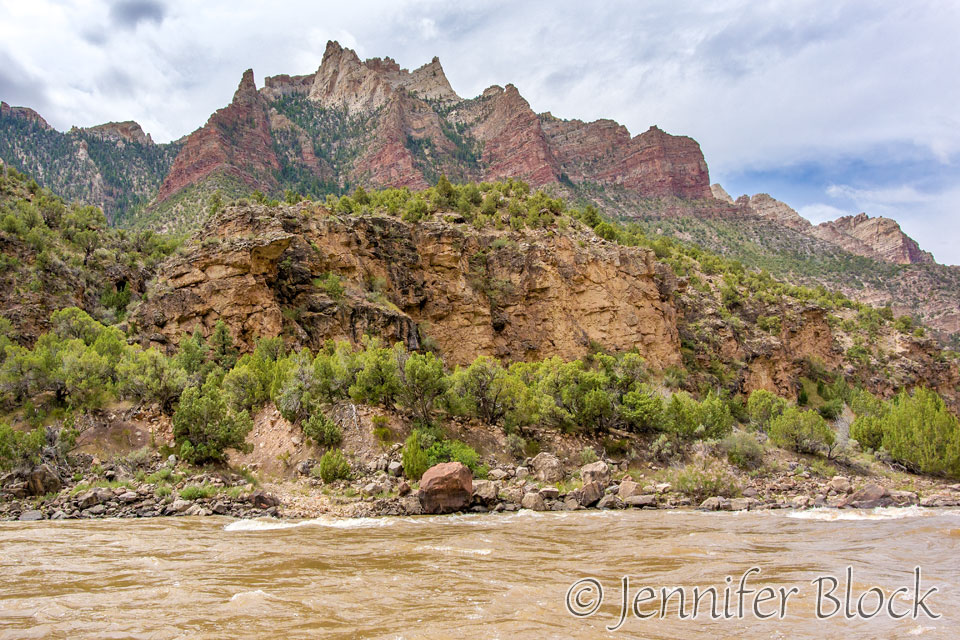 While our final lunch was being prepared, we tried to dry out. I was pretty tired from paddling the slack water of Island Park and battling the four big rapids of the morning. And we still had Inglesby. But I wasn't going to quit even though my arms were cramping up a bit. I figured adrenaline would carry me through, and it did.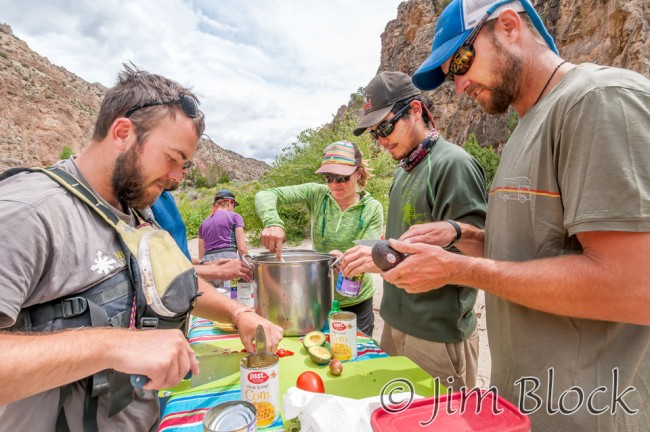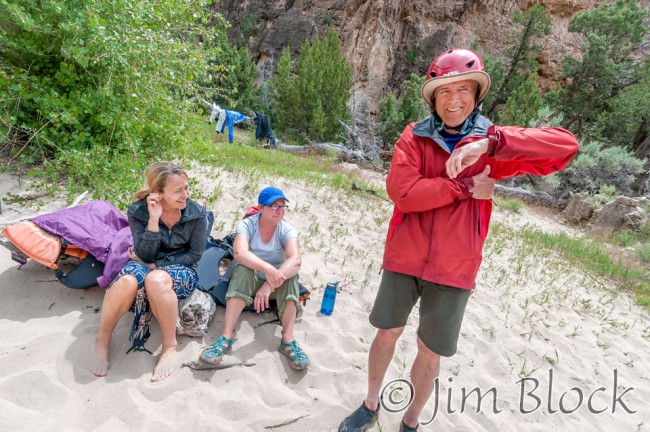 Heather and Jennifer had a great time on both the trips. Thank you, O.A.R.S.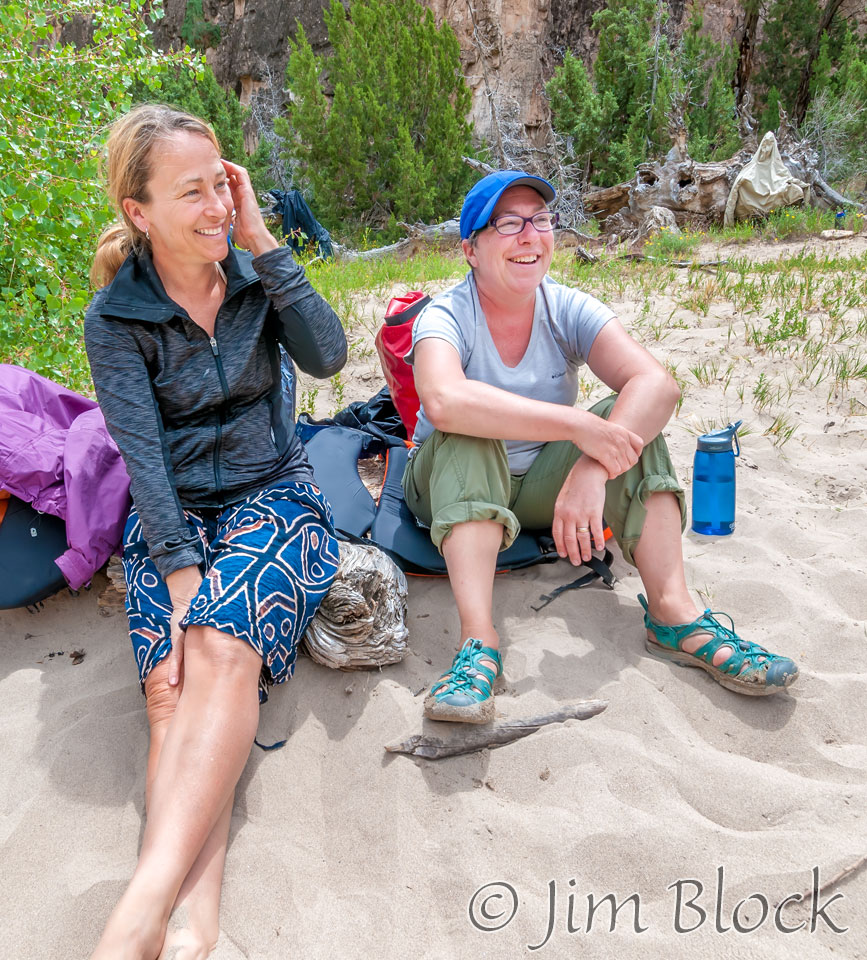 Here are a few more photos from our last day.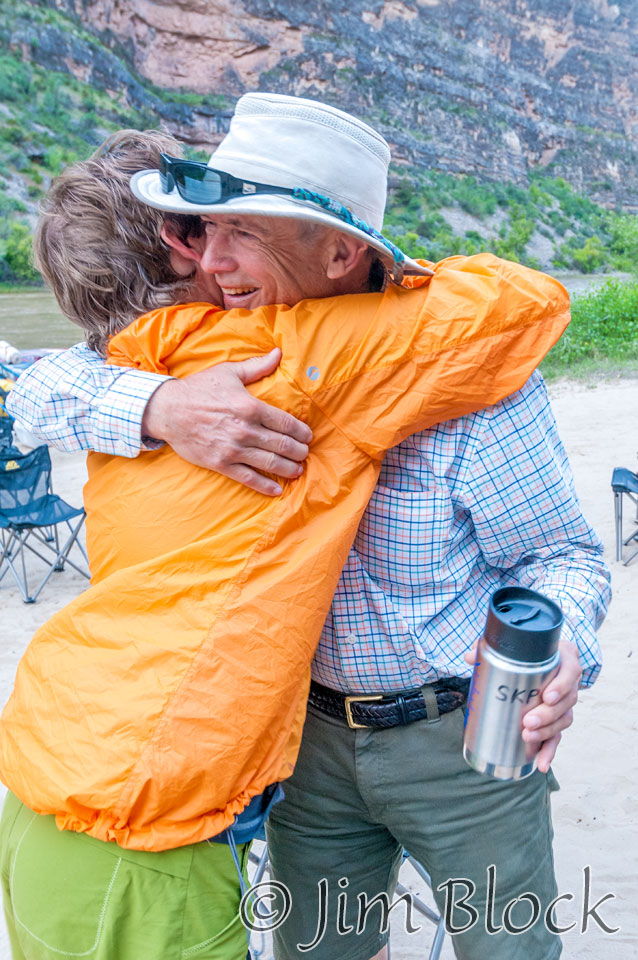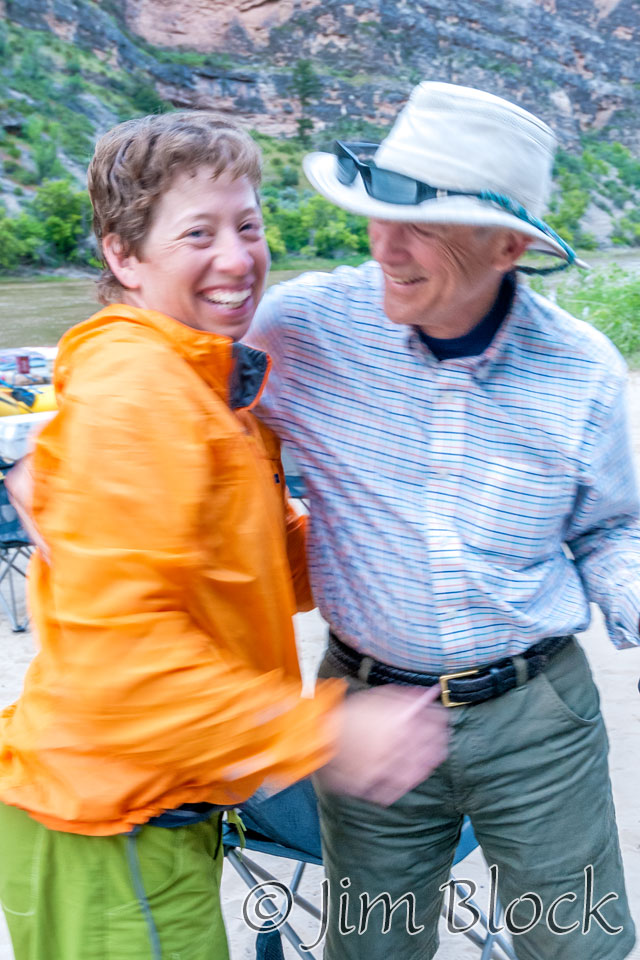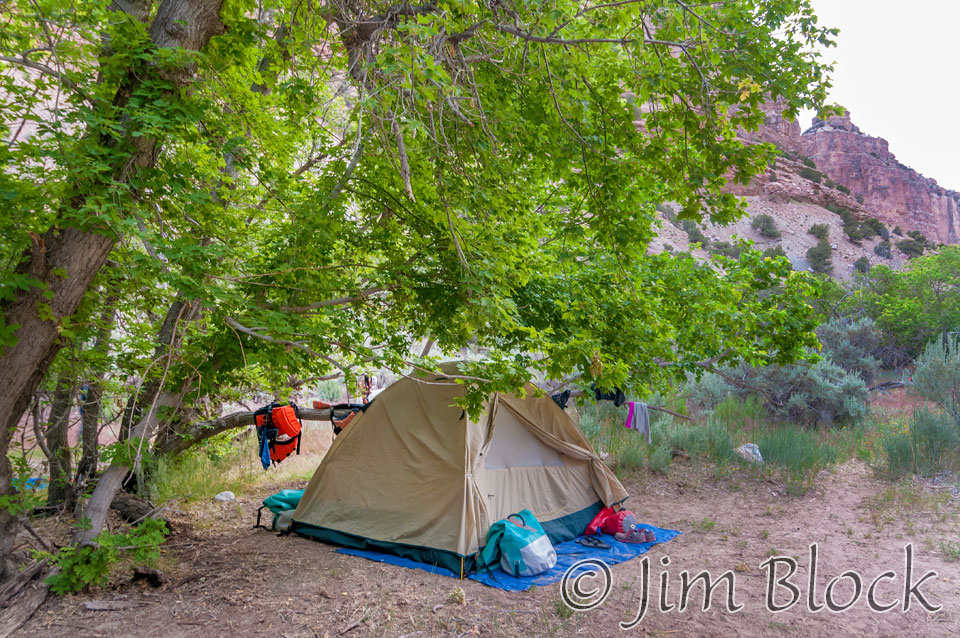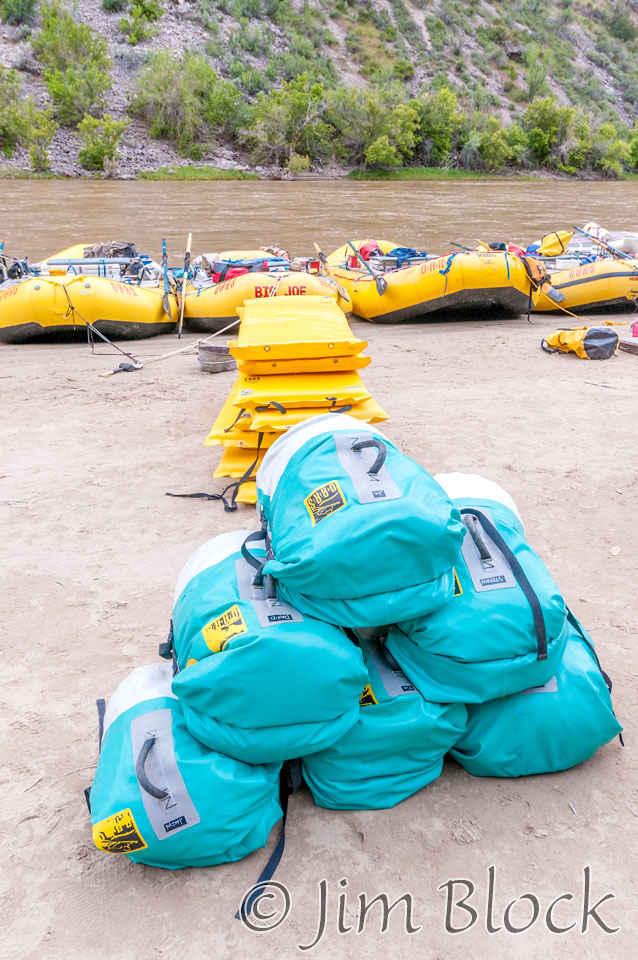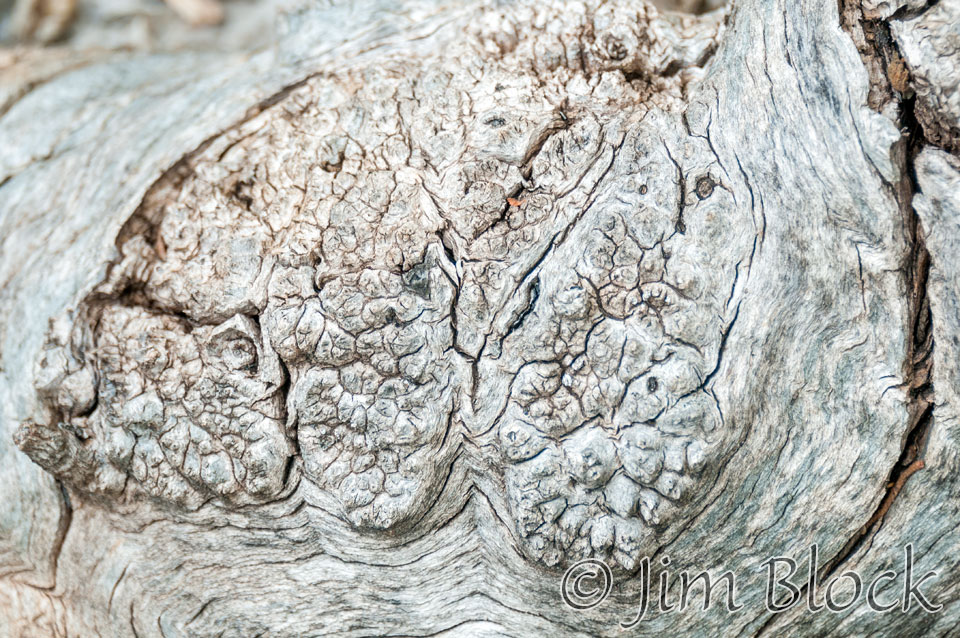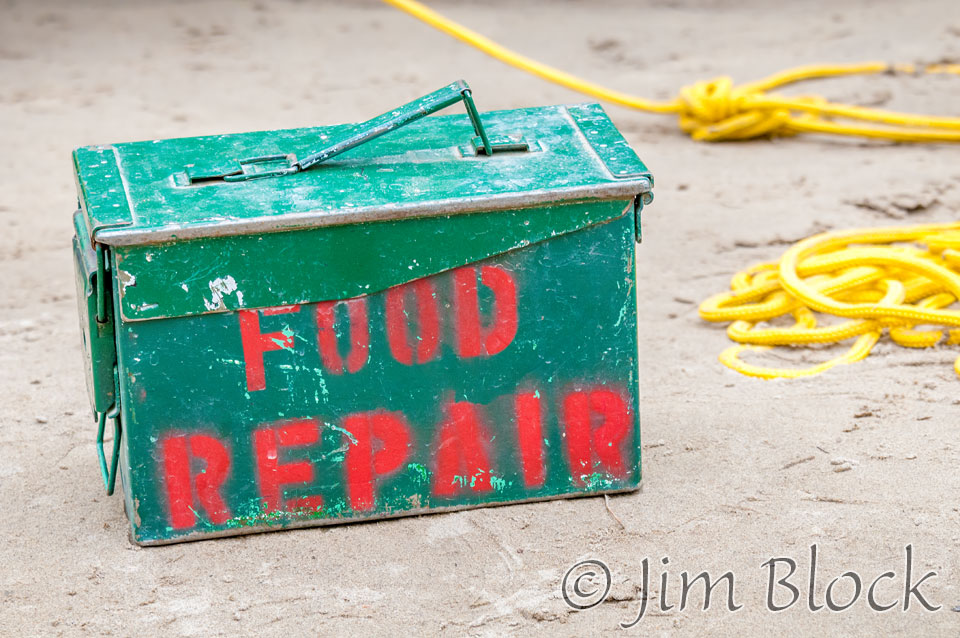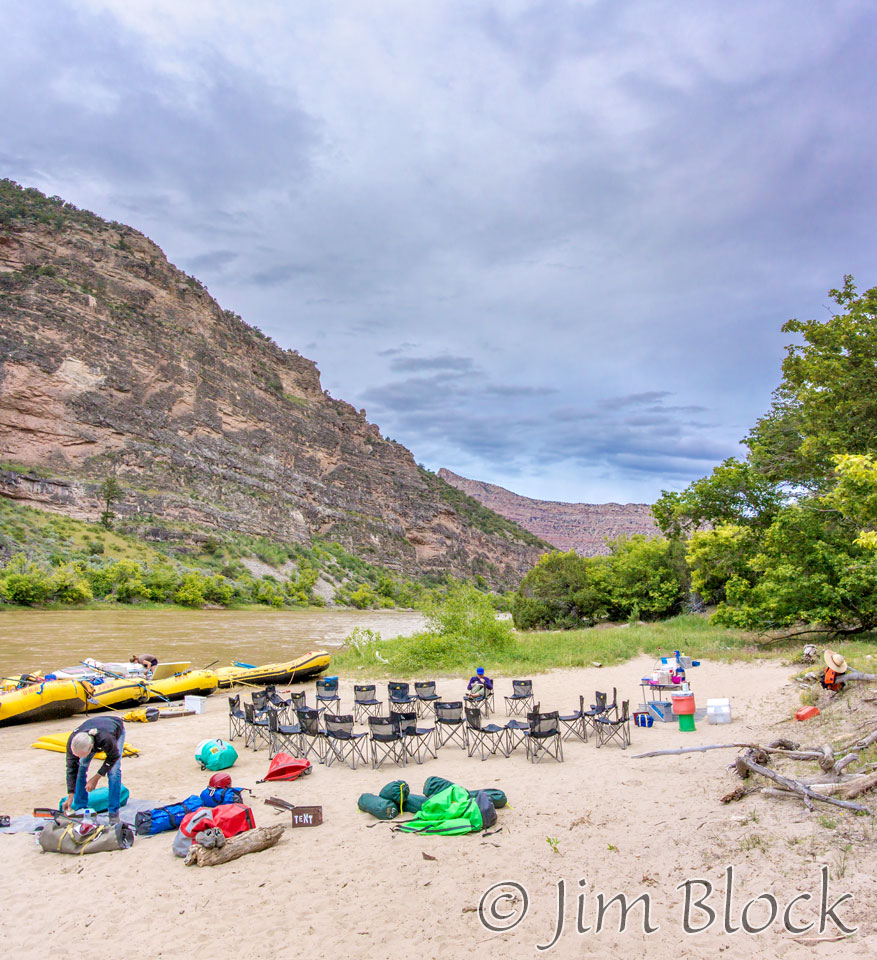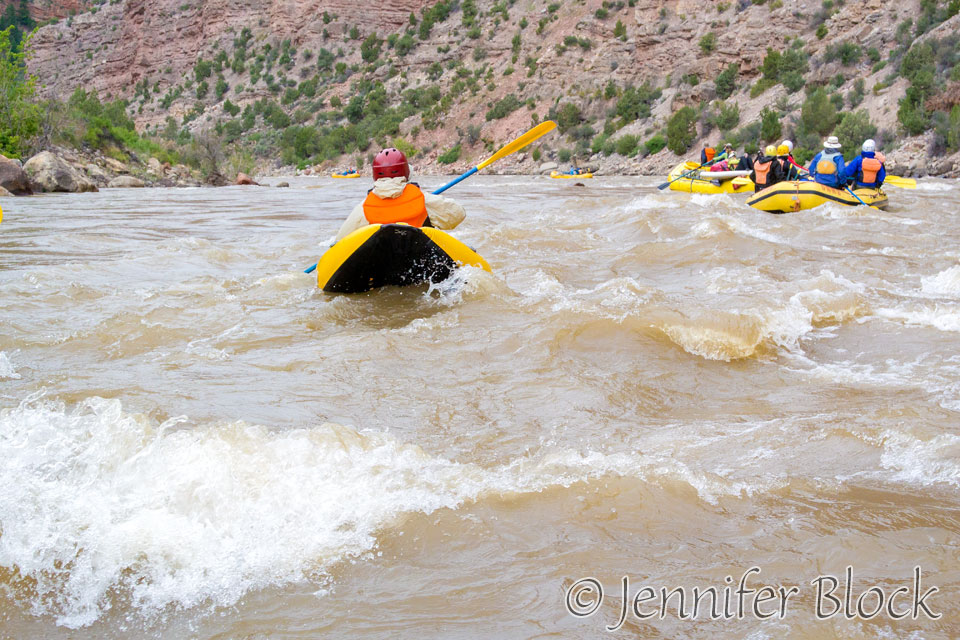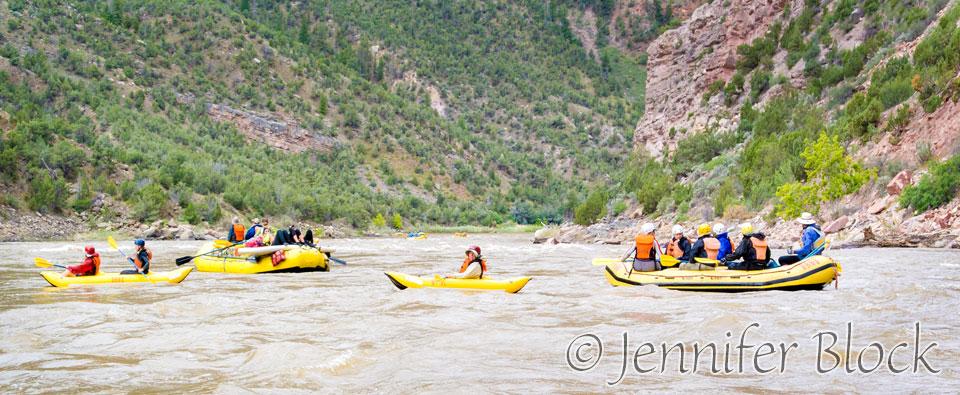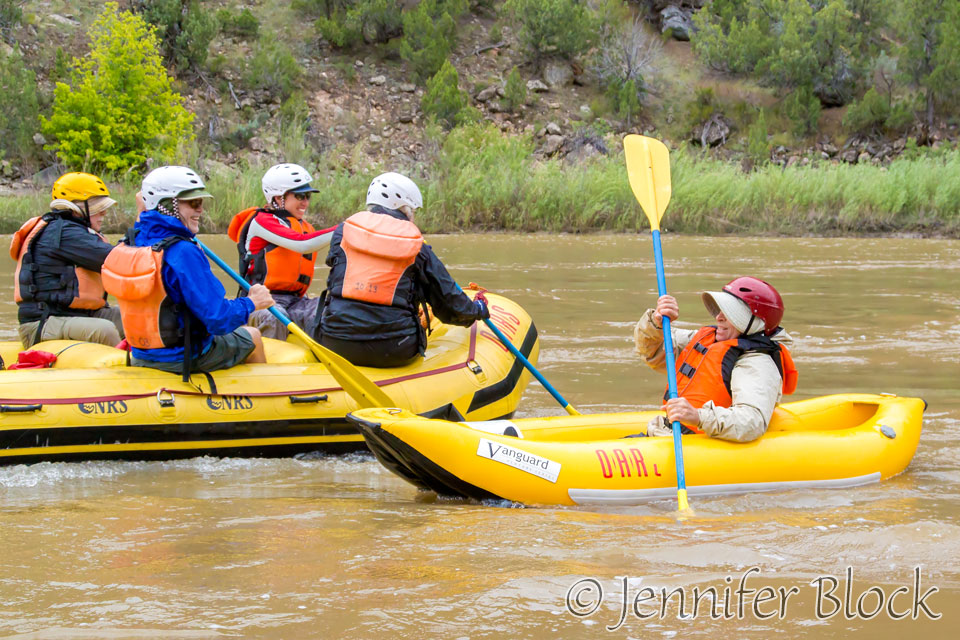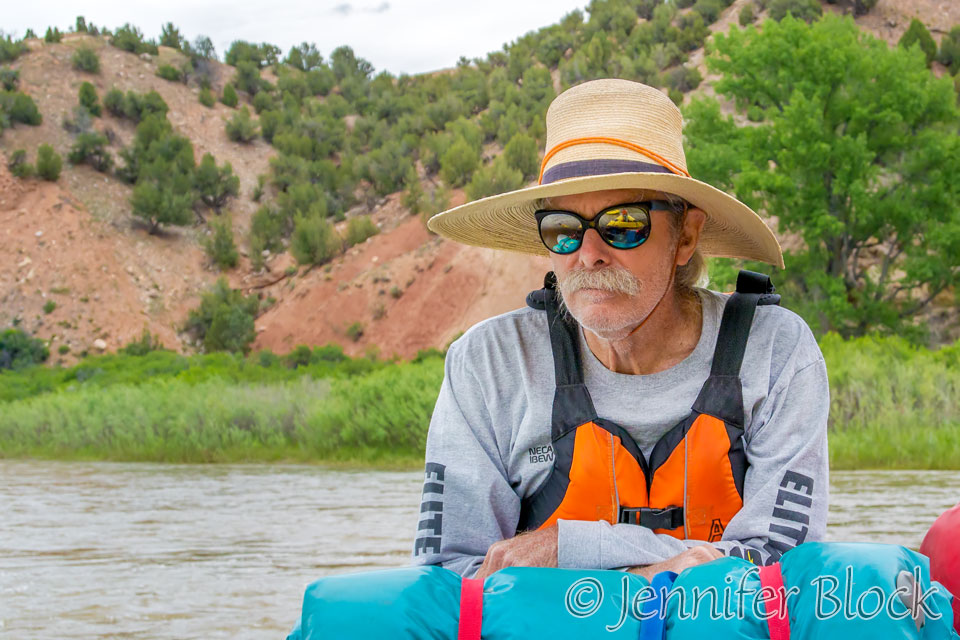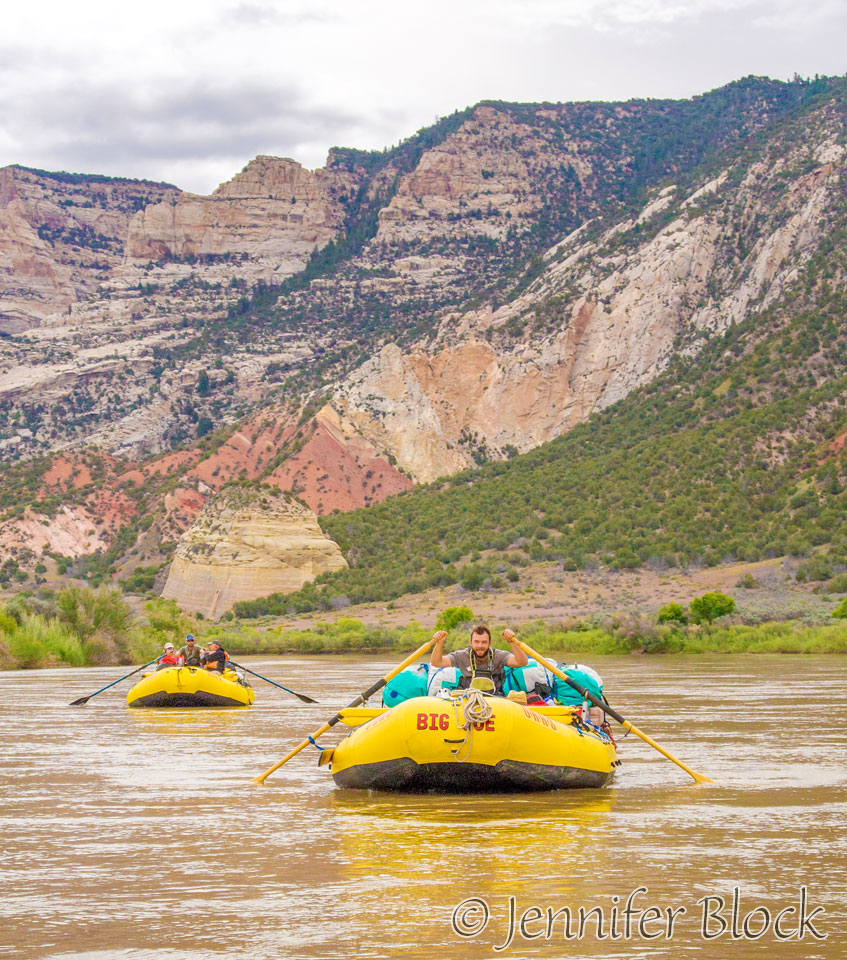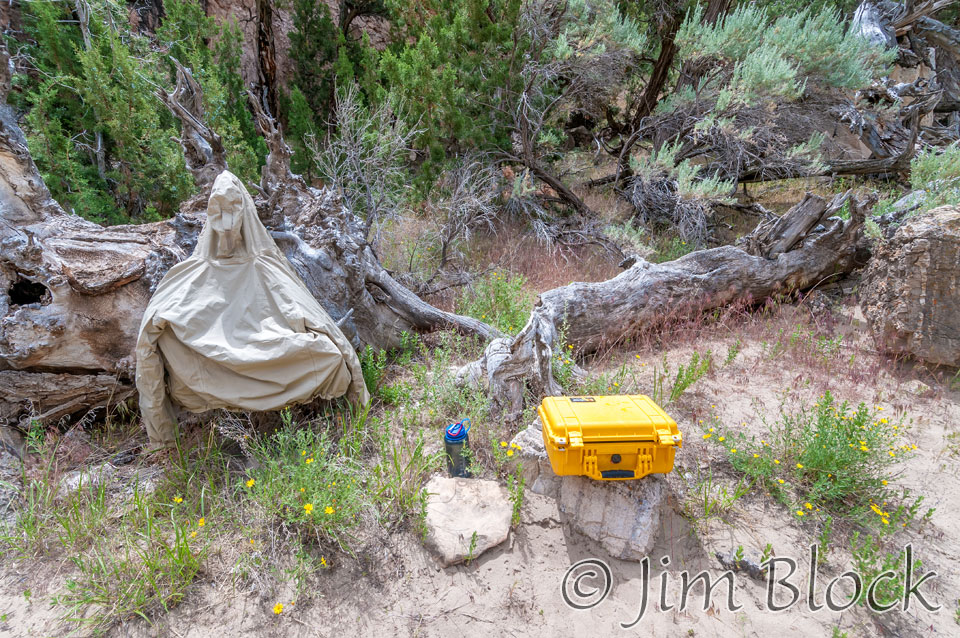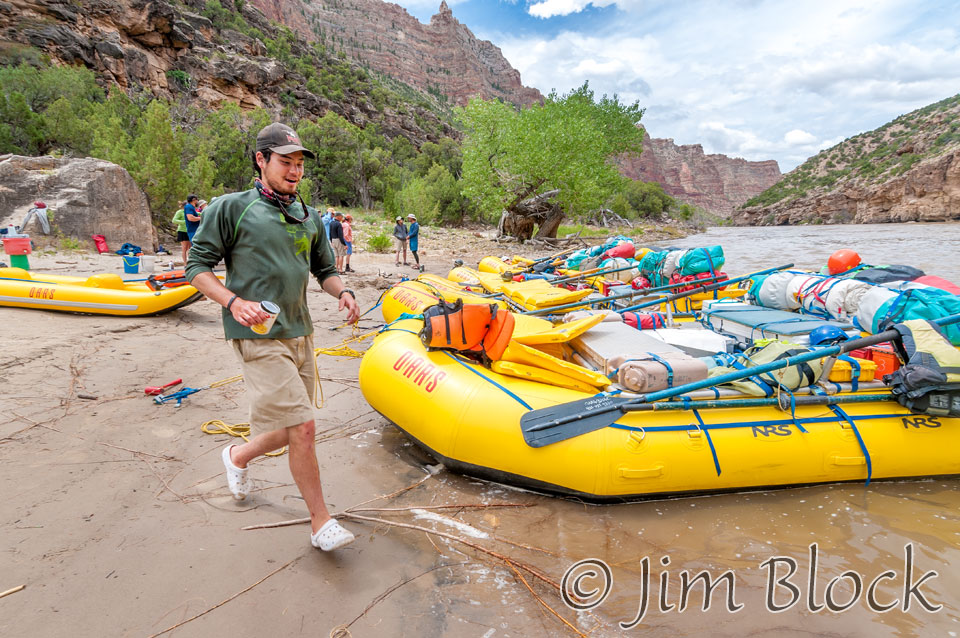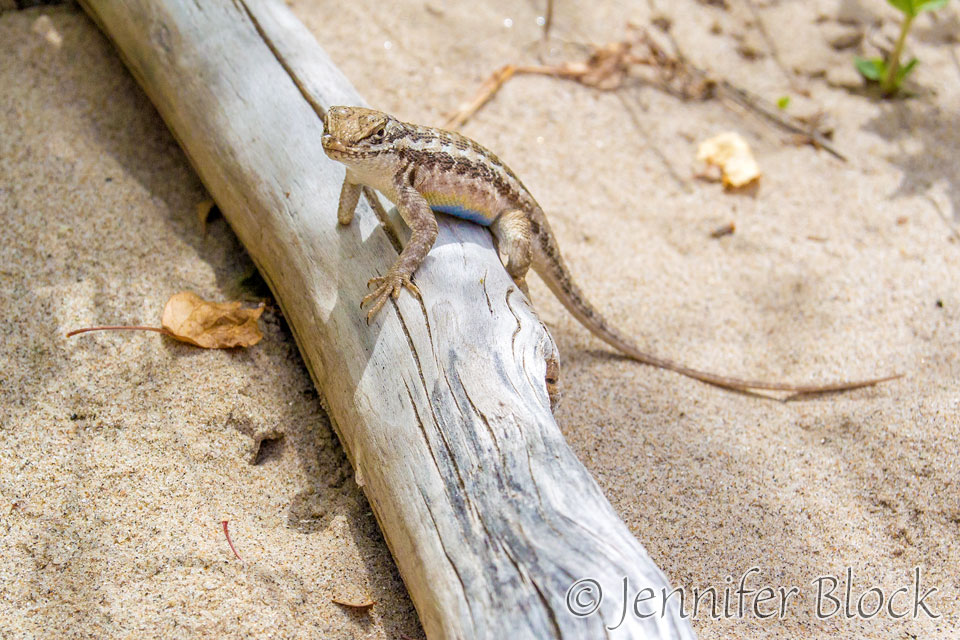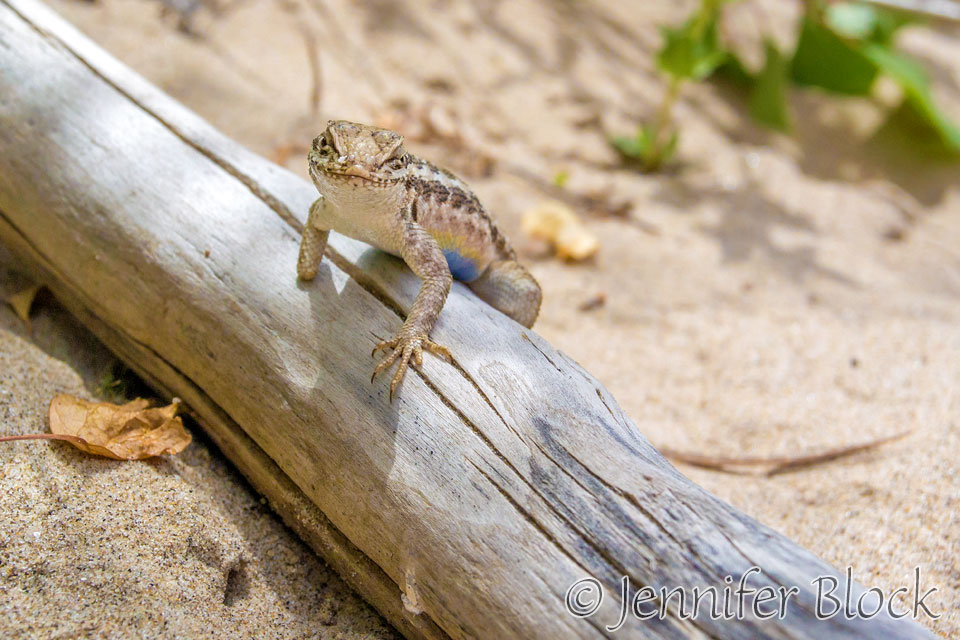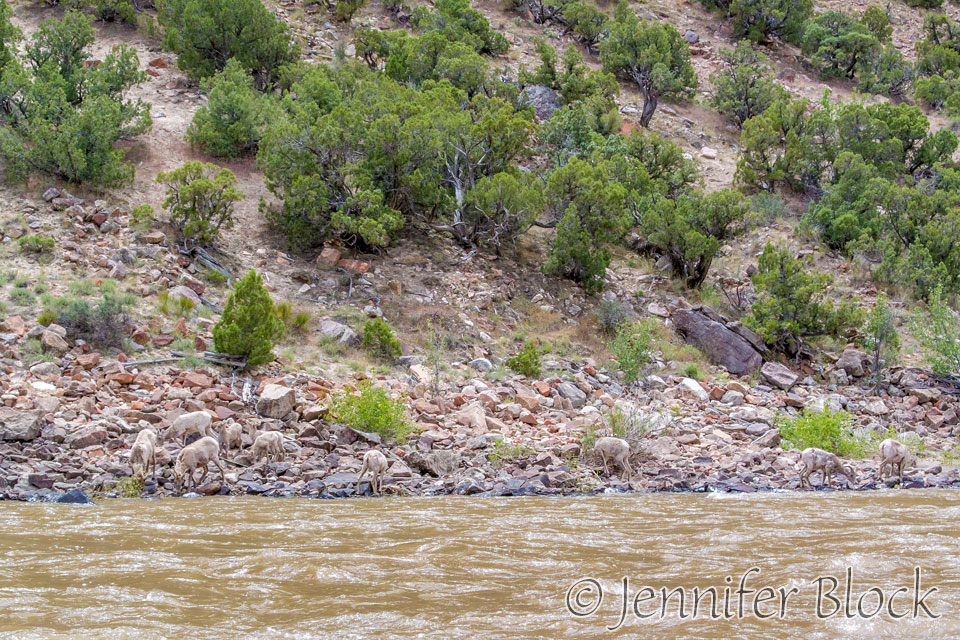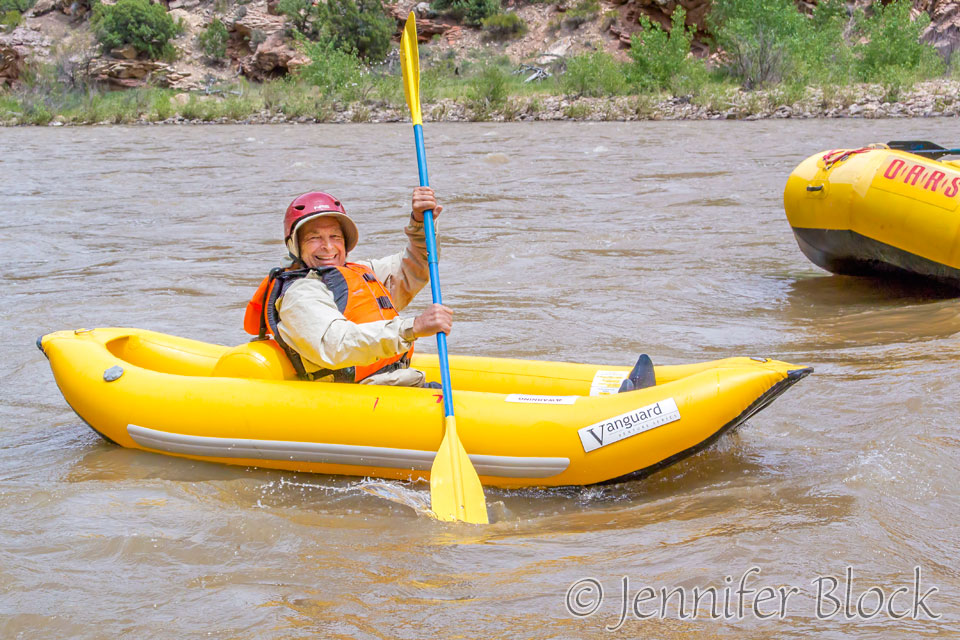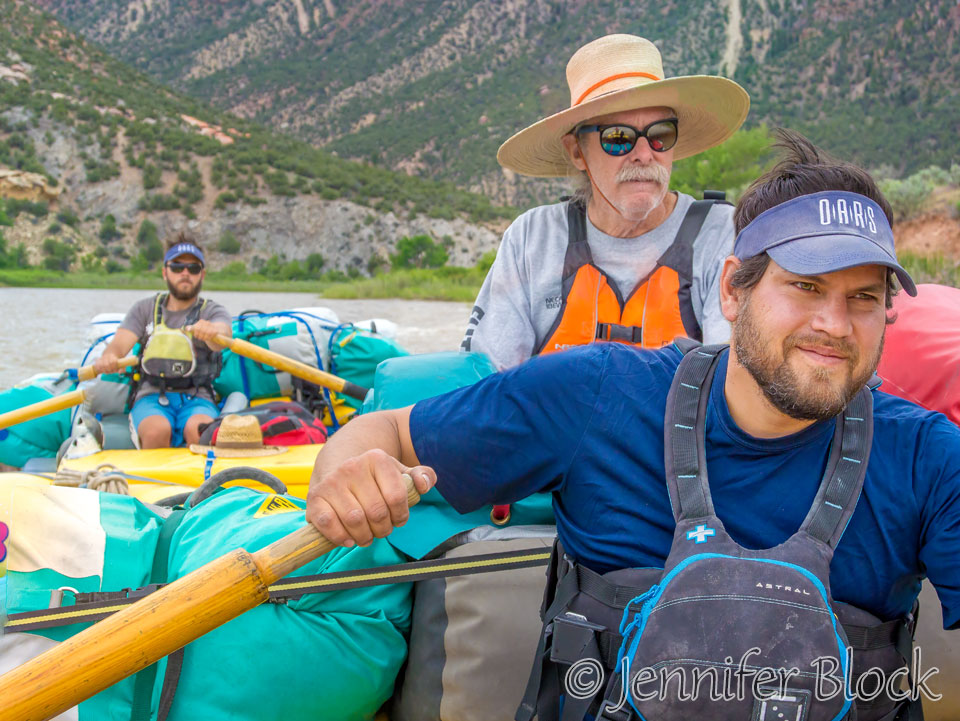 Here are some links to aid in navigation.
Panoramas: