Groton Falls in the Wells River can easily be seen from VT Route 232 just north of US 302.  The river drains Ricker Pond, Lake Groton, and Kettle Pond.  The falls lie just south of Groton State Forest and have a parking lot large enough to hold one car comfortably.  There is a cabin just above the falls which can be a challenge to keep out of photos.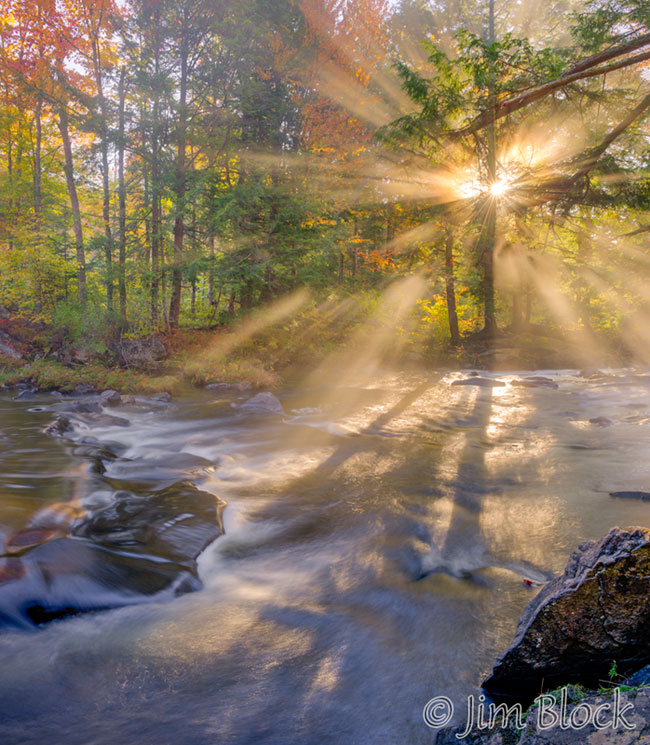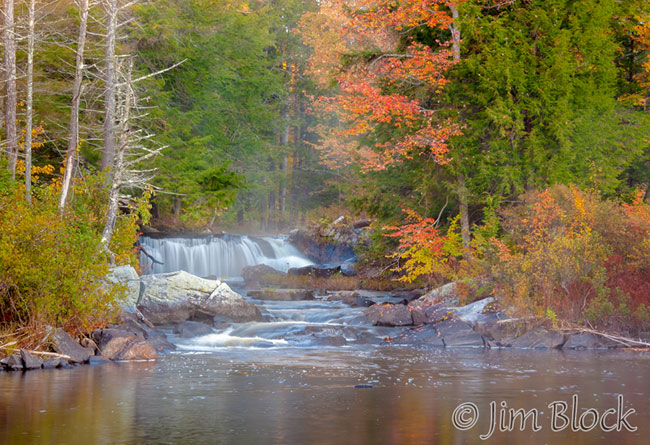 Three large panoramas of the falls can be seen below. The third one has 0.5GP (500 Megapixels). Scroll down to see each panorama then click on the images, zoom in, and explore. You can double click to zoom way in and use the left mouse to pan around. You can also use the + and – keys to zoom and the arrow keys to scroll. Please wait for the resolution to download.
Here is a view standing above the falls.

This view shows the drop of the falls.

From somewhat downstream, the view back at the falls is seen below.