Today was to be a relatively easy hike to the beautiful village of Marpha and back for another night in Jomsom before flying to Pokhara the next morning. Weather precluded any flights into or out of Jomsom yesterday but this morning they were working hard to catch up. Because of the wind all flights are before around 9 AM and then the airport closes for the day. Before breakfast I photographed the planes coming and going, people on balconies watching the show at the airport just below, and pilgrims heading from the airport toward Muktinath.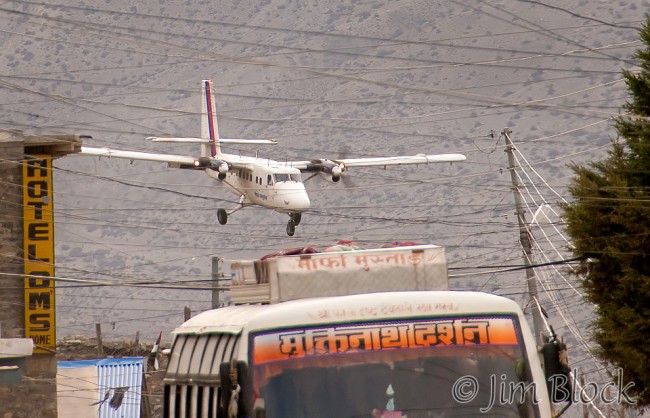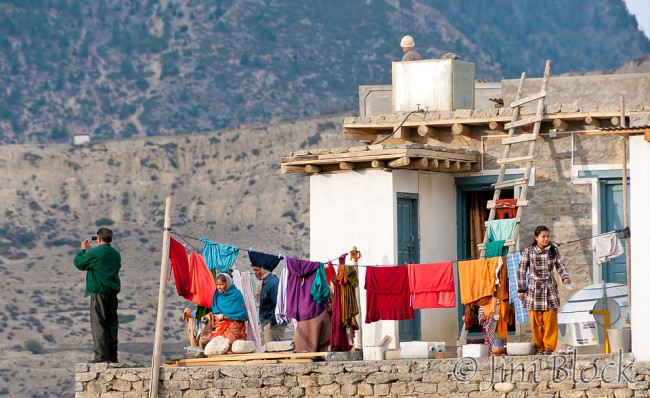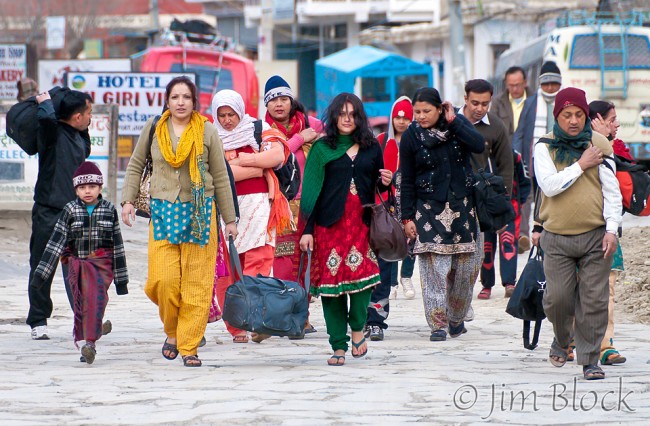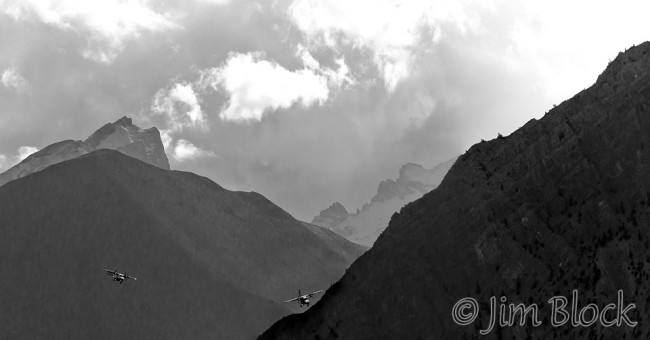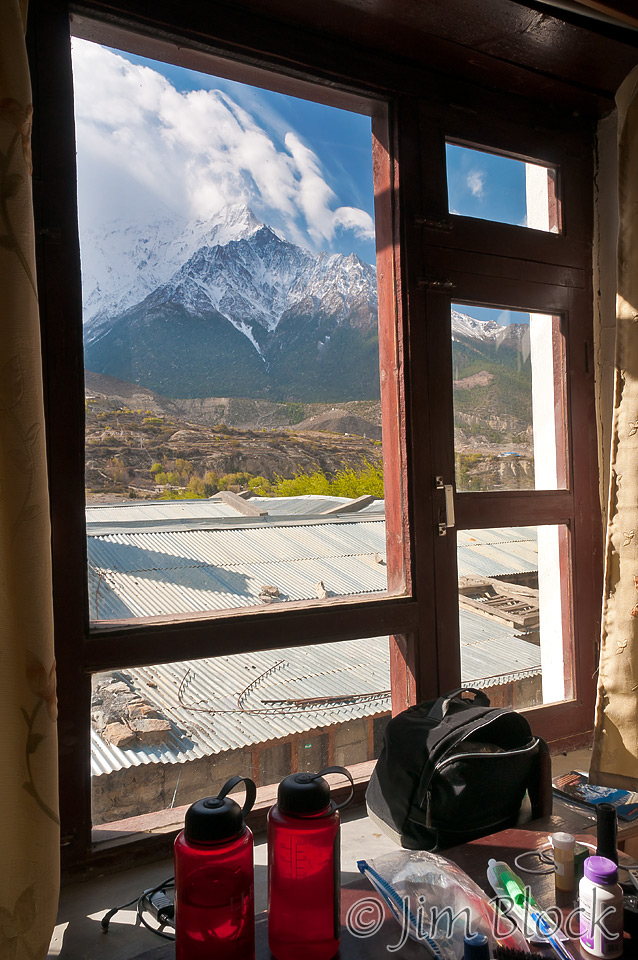 To the right is a view out my bedroom window at the beautiful mountain of Nilgiri. The airport is just beyond the tin roofs, just out of view below them.
We has a great breakfast in an airy second floor room. That is a cheese omelet on a wonderful piece of Tibetan bread with peanut butter on the side. Tibetan bread is one of the great breads of all time if you like fried bread. One thing I love about about trekking—you can eat all you want and still lose weight.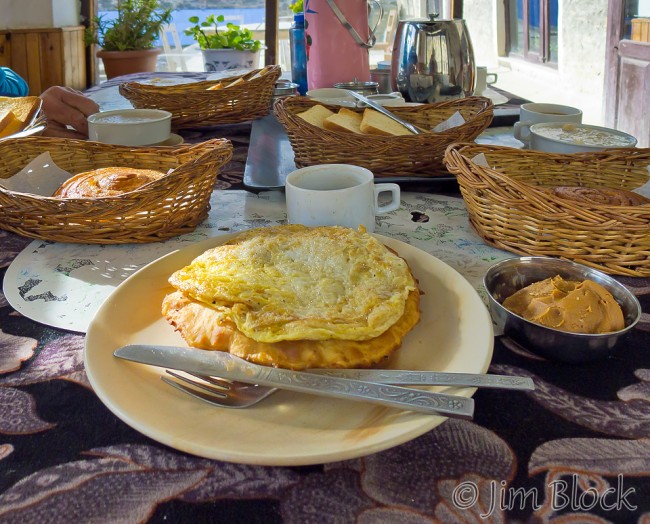 On the walk to Marpha we had great views of Nilgiri (L) and Dhaulagiri (R). We headed south following the valley of the Kali Gandaki river past its wide convergence with the Dumpha Khola entering from the east. We picked up a jeep track and eventually reached an interesting old water-powered flour mill just outside Marpha.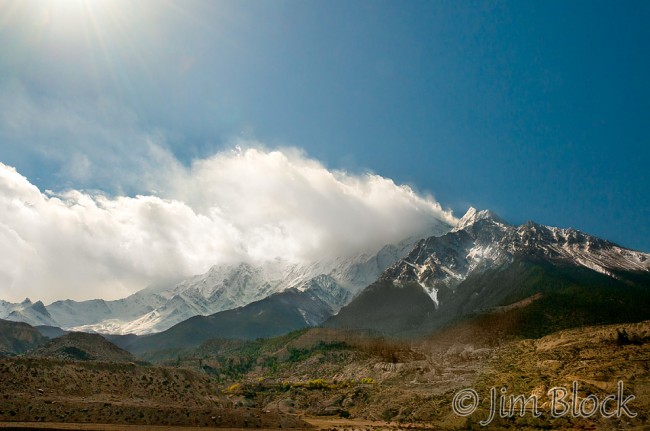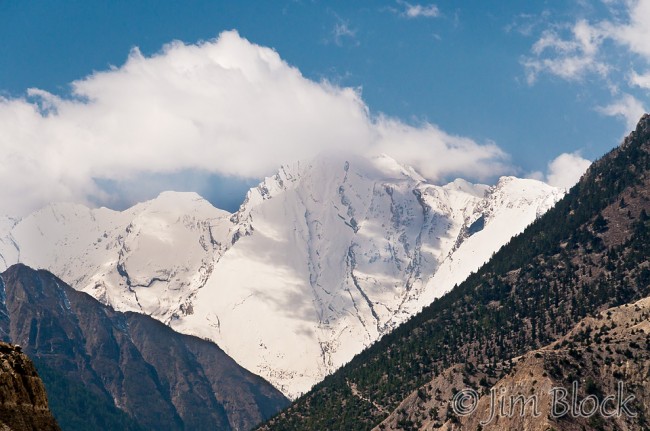 Finally we reached the beautiful village of Marpha which is well known for its apples. Built into a steep hillside, it is famous for its order and cleanliness. We toured its flat-stone streets with red/brown and white-washed buildings before settling in for a relaxed and wonderful lunch.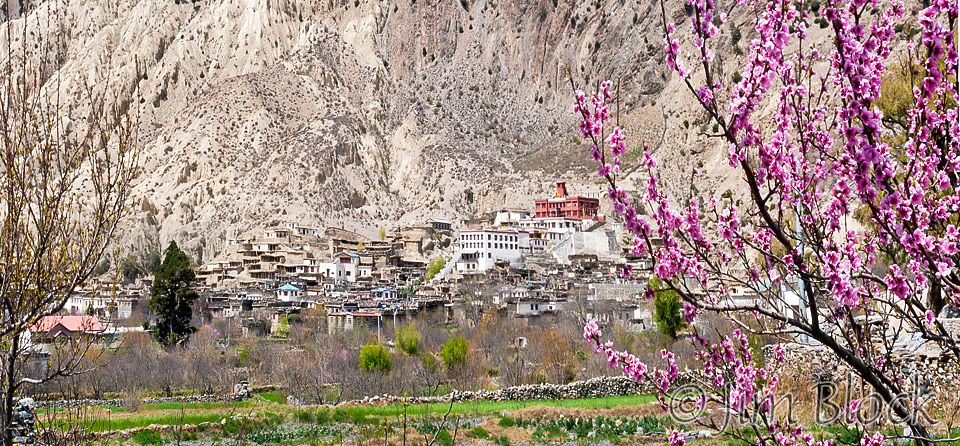 Lunch was cooked and served by a young woman and her family. She was part way through a 4 year nursing program at Oklahoma University. She spoke excellent English. The children of the family were charming.
We had a great veggie noodle soup and Tibetan bread with pieces of shared dishes. Dessert was an apple pie. We sure didn't eat like this the few nights before Thorung La.
We climbed the steps of the Karma Kagyupa shrine called Tashi Lhakhang. From there we got a wonderful view of the village. You can see 4 kinds of solar heat in this photo of huge wood piles.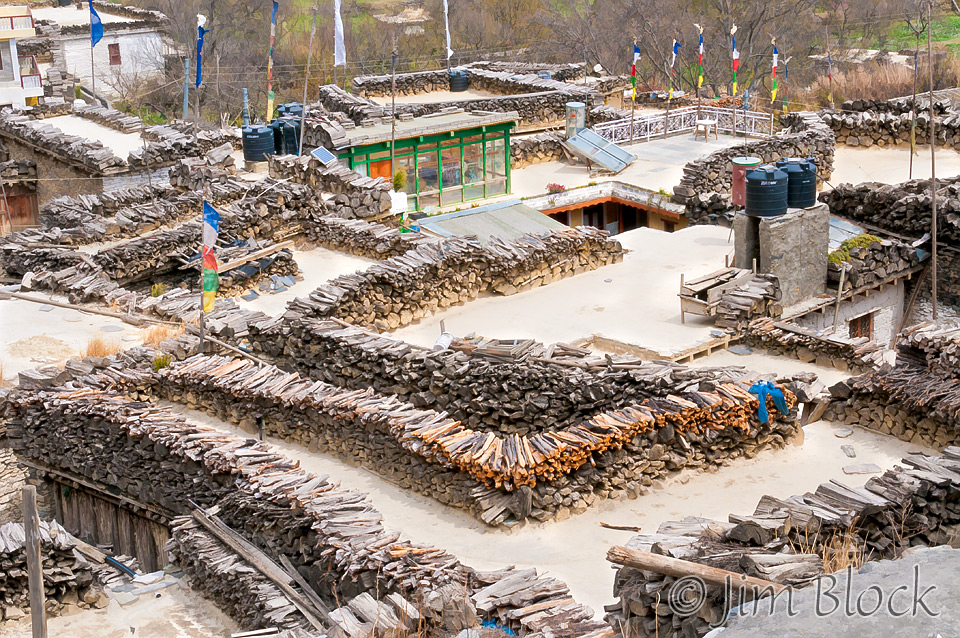 Our hike back to Jomsom was cold and grey with tiny hail the whole way. Fortunately, the wind was at our back unlike the morning hike to Marpha.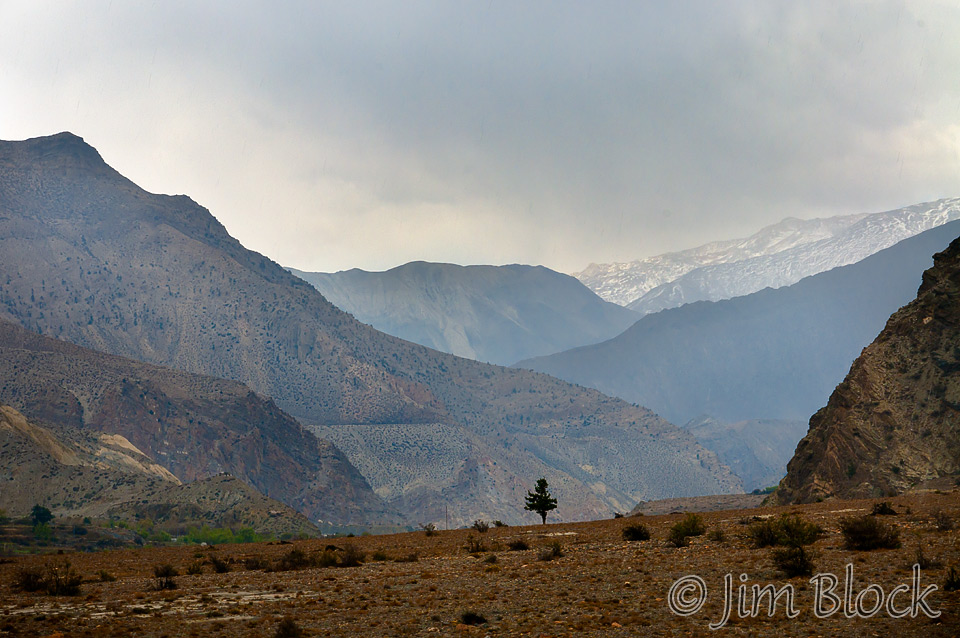 When we got back to Jomsom I could barely make out Nilgiri from my window. I hiked north toward the village parts of the Jomsom. Children were chasing hoops with bent coat hangers. It is great how the kids of Nepal can entertain themselves without store-bought toys.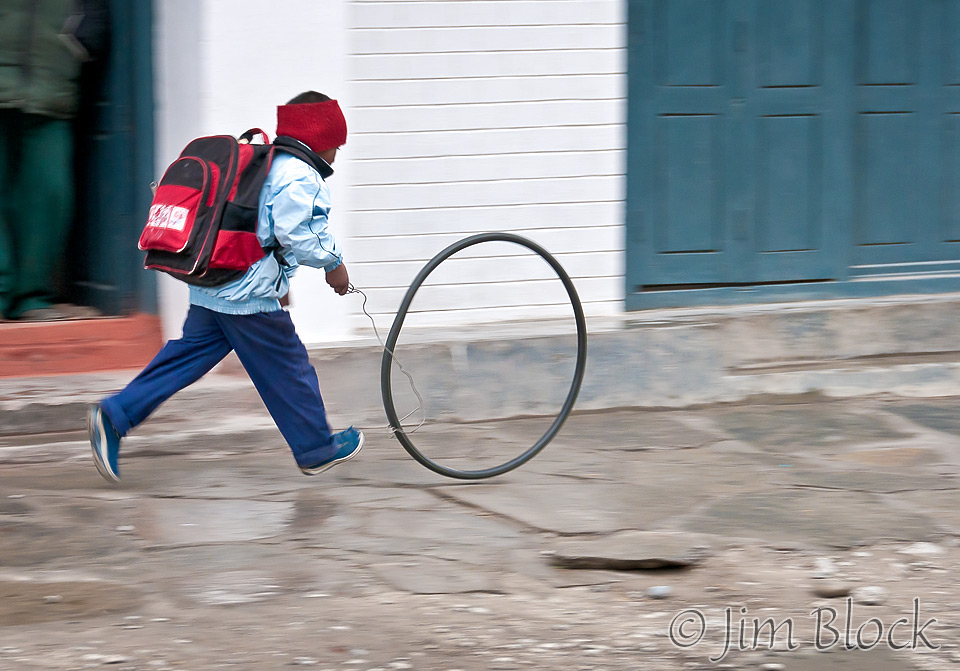 School was letting out and it was raining and hailing alternately. The children were in uniform and generally very orderly.
Here is a slide show of some of the other photos I took this day.