One web site claims the Hyalite Canyon Recreation Area is the most heavily visited recreation area in Montana. Hard to believe with Glacier also in the state. Perhaps the key hedge words are "recreation area". In any case, it is a great spot for hiking, mountain biking, fishing, cross-country skiing, ice climbing, and photography. When I visited I did not have my mountain bike so I mostly hiked and took photos.
It is located 15 miles south of Bozeman off of South 19th Avenue. Heading in one passes some interesting homes and farms.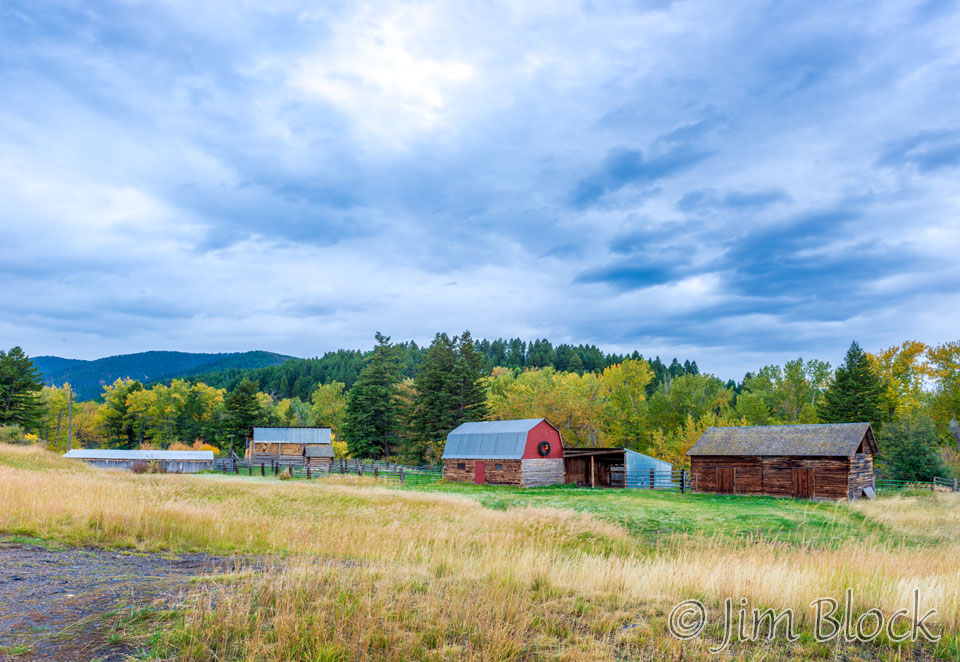 In fall the foliage along the entrance road can be quite colorful — for Montana that is.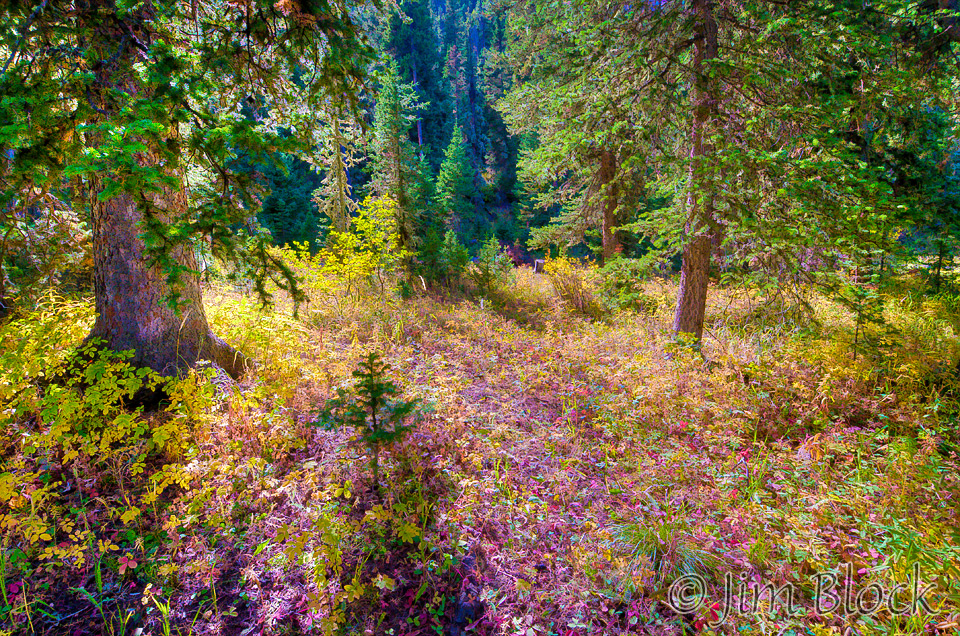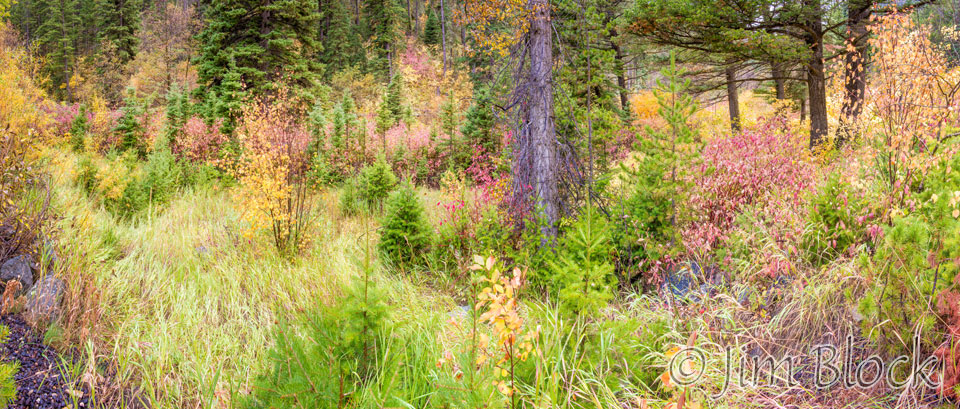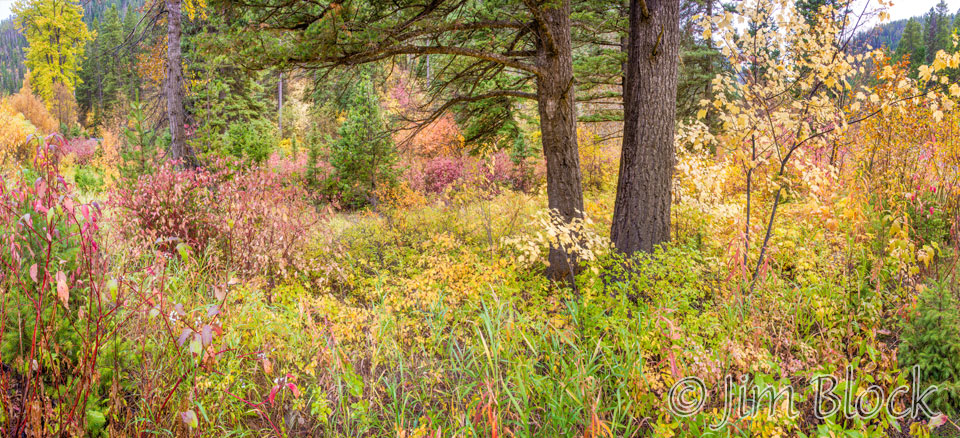 Up at the reservoir, the early fog can add a nice touch to the scene.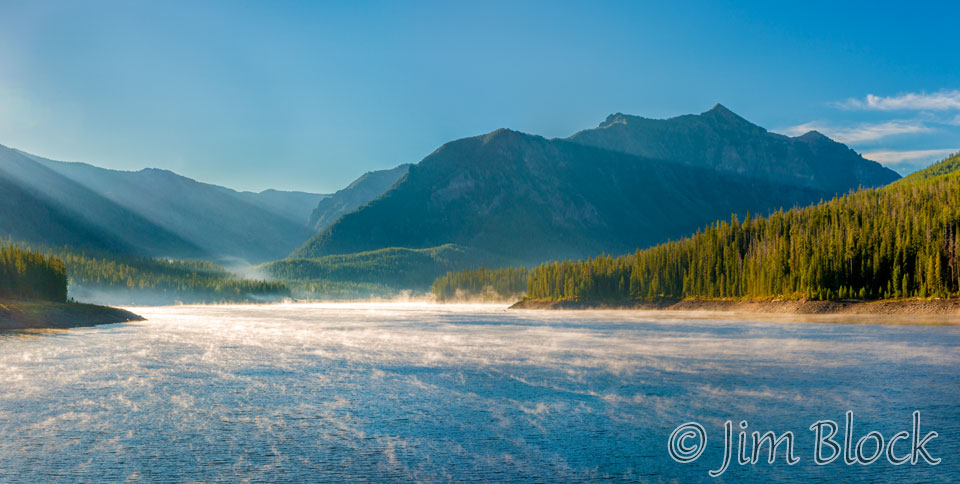 If one reaches the reservoir before sunrise, colorful light can illuminate the clouds.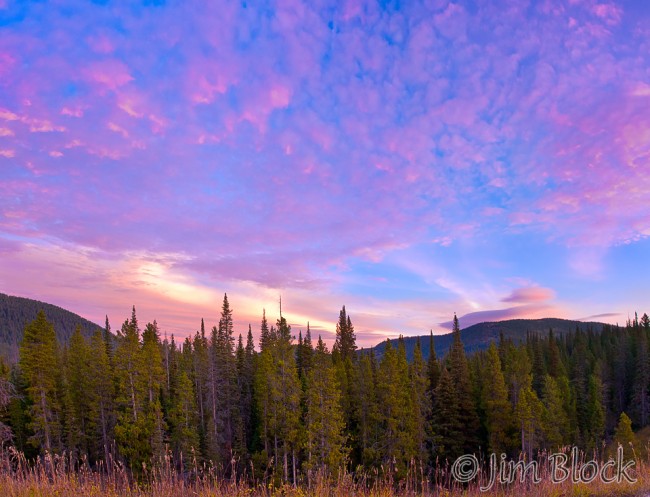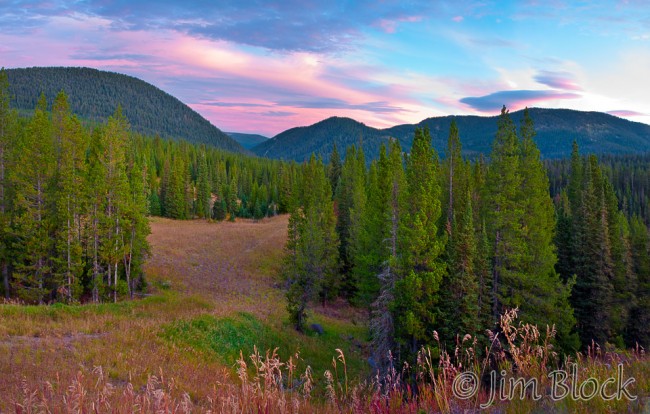 Driving around the reservoir yields more interesting views.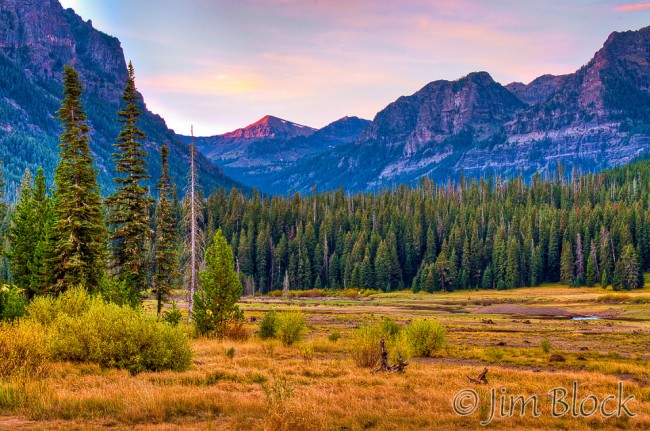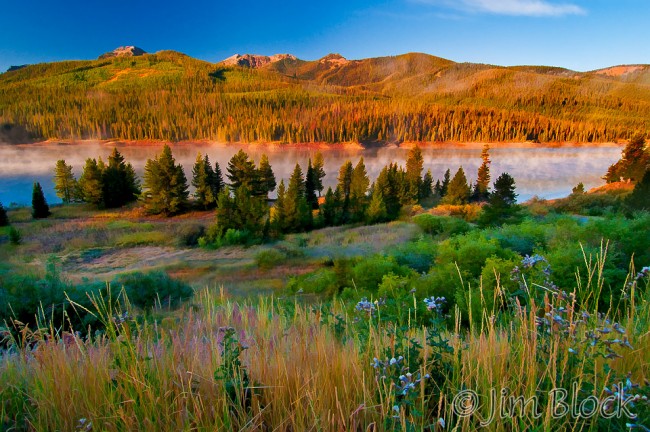 Finally, a road to the left takes one to the Palisade Falls trailhead. An easy walk reveals an immense scree slope and beyond that a beautiful falls. If you click the photo below you will get to a version that you can zoom into, pan around, and find the falls.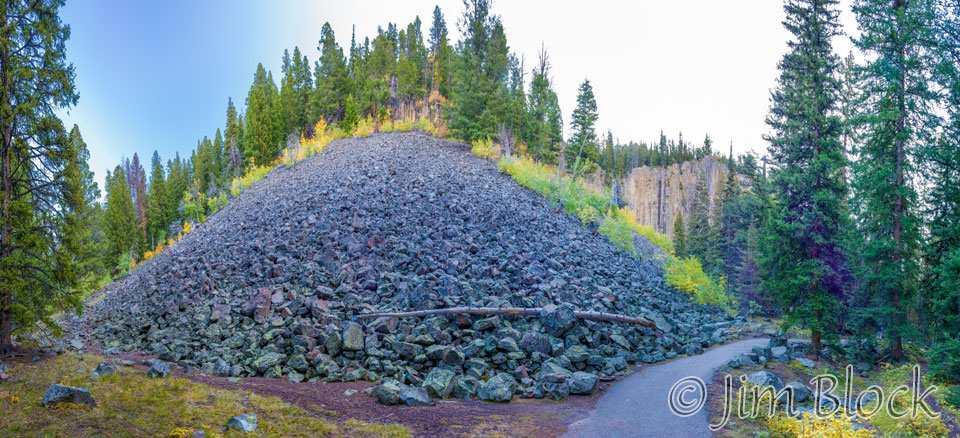 Clicking on the photo below of Palisade Falls will also take you to a version that you can zoom into and pan around.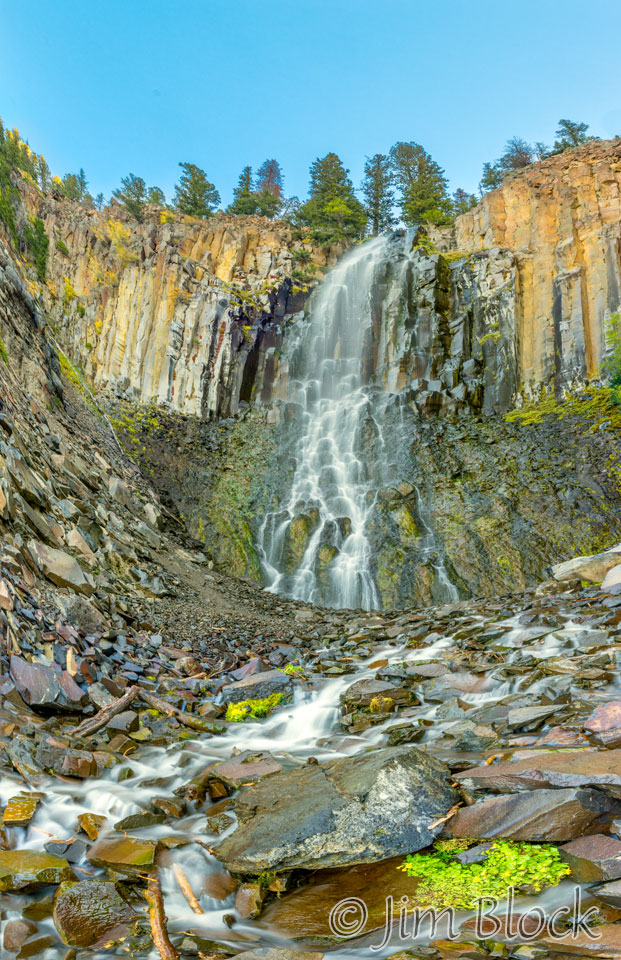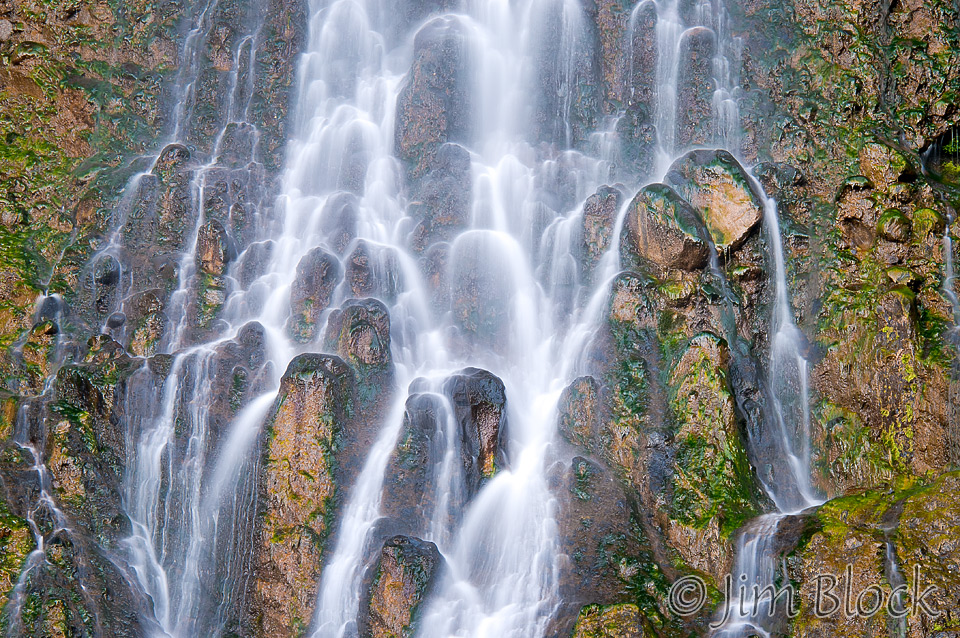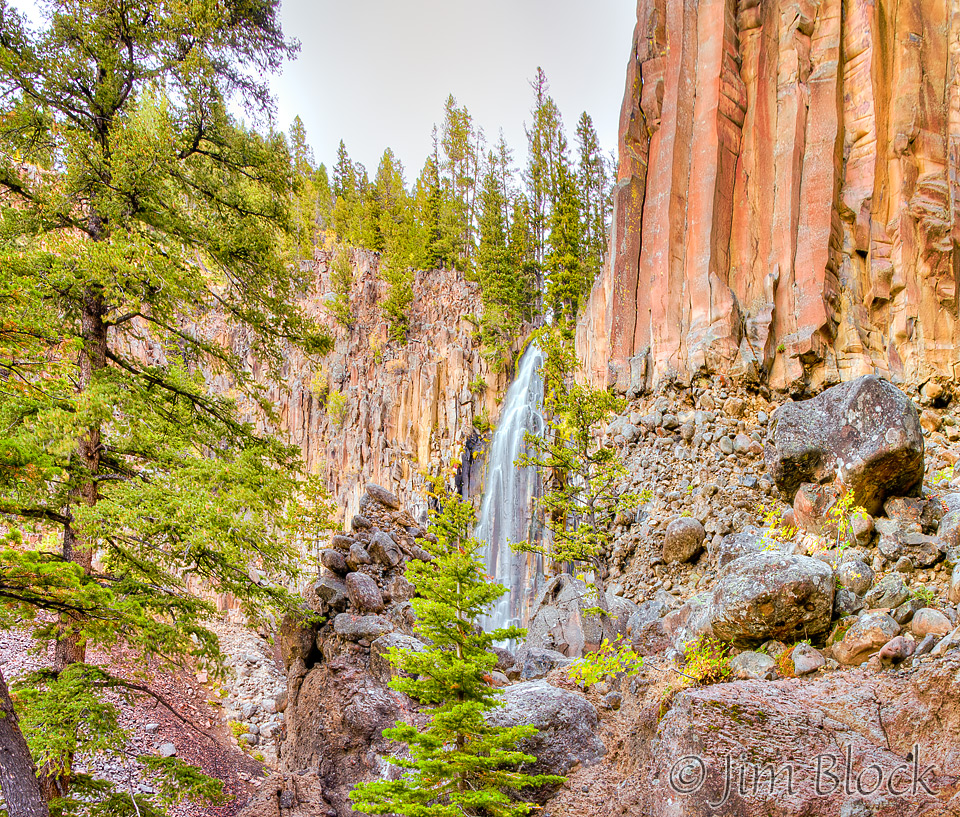 Please enjoy the slide show below and check out the link to a few panoramas below it.
You can see a few panoramic images from Hyalite Canyon HERE