After some safety instructions, I climbed into  Nick's dory and we were off. The canyon was wide near Lees Ferry, the beaches were white, and the river was an amazing green.  The green color is from the cladophra plant that grows at the bottom of Lake Powell upstream and is chopped up by the Glen Canyon Dam turbines only to regrow along the Colorado River. We were very fortunate that the river wasn't the muddy brown it sometimes is.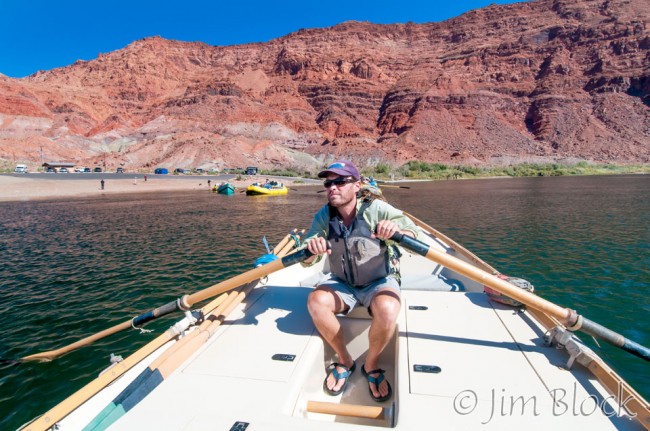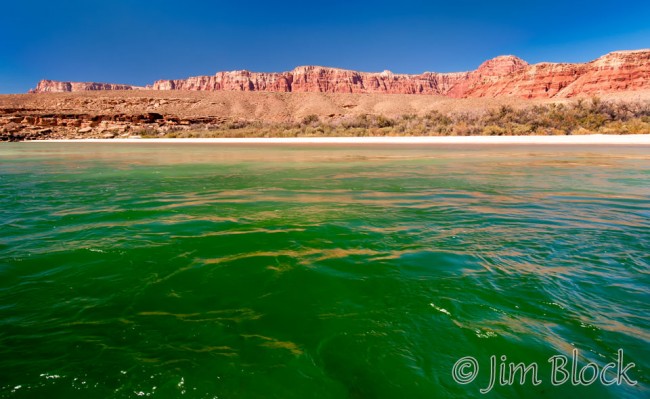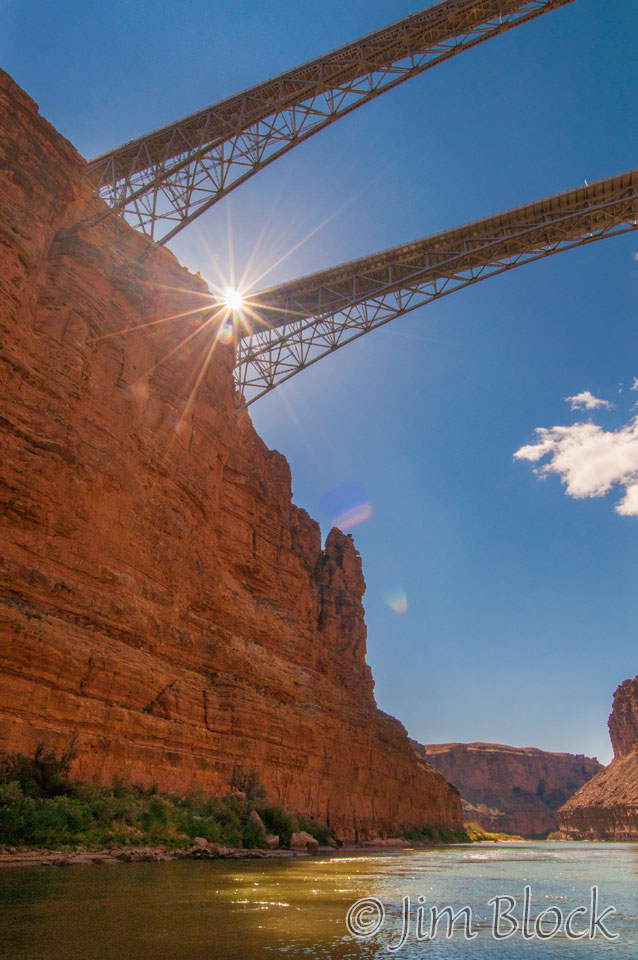 Just over 4 miles downstream we passed under Navajo Bridges. This is a view looking south from upstream of the bridges. The original upstream bridge, built in 1929, is now reserved for pedestrians. The downstream bridge, built in 1995, is the only vehicle crossing of the Colorado River for 350 miles.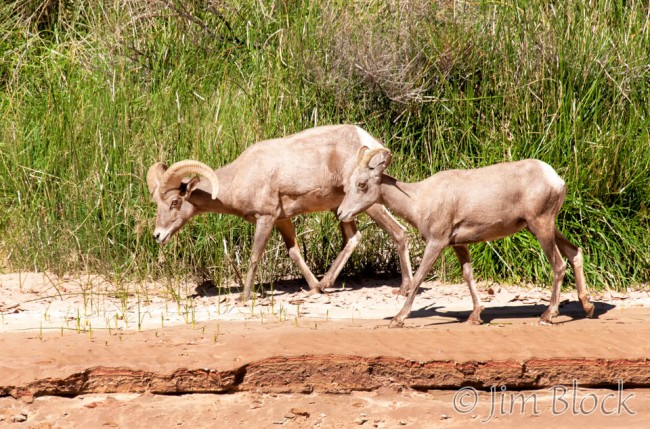 Fifteen minutes later we spotted a group of bighorn sheep. These were followed by an osprey shortly before we pulled into a beautiful beach for our first lunch.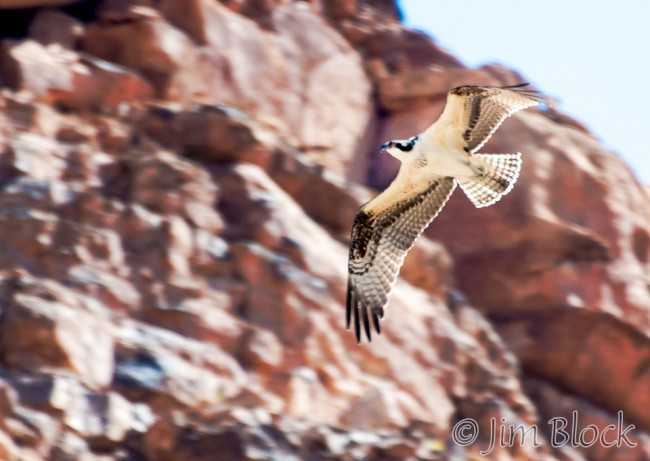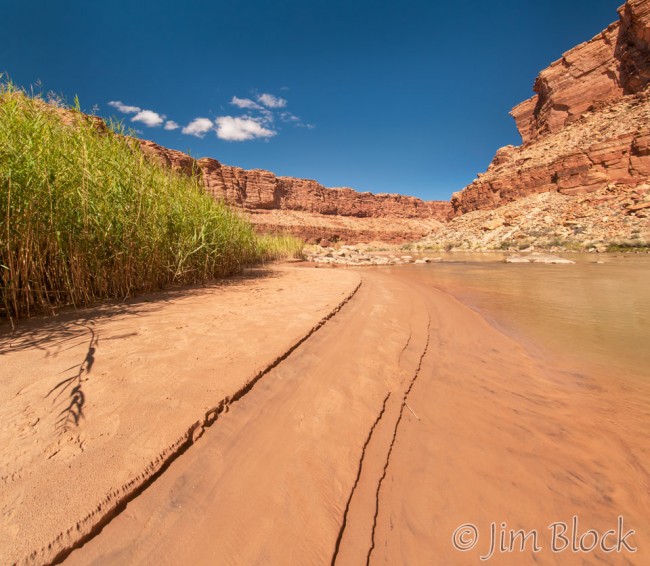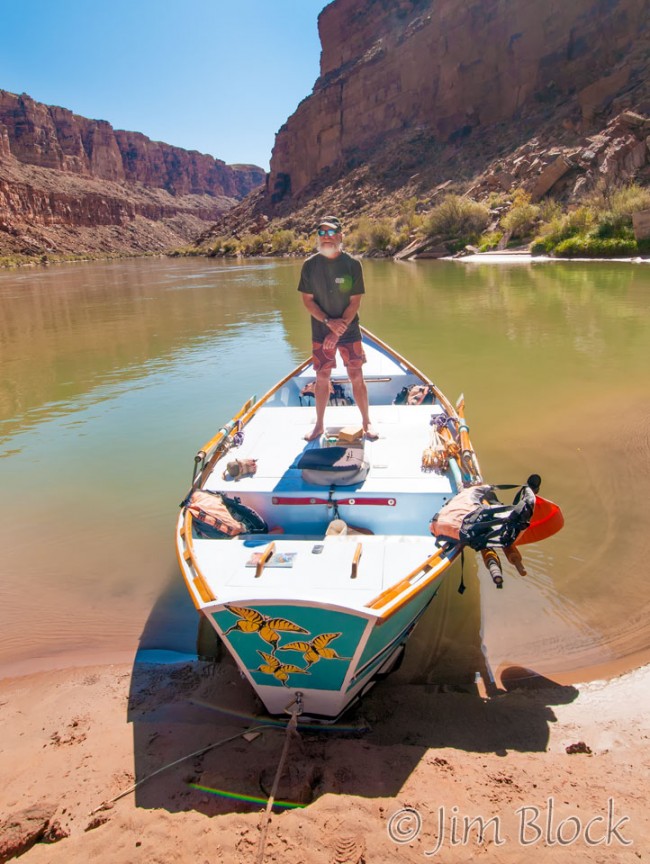 After lunch Roger gave us instructions on how to help right the dory should it turn bottom up. He also explained how to get out from under the dory if it should flip on top of you. This put fear in the hearts of some. Others just got a bit apprehensive. The three trip veterans took it in stride knowing we were not likely to flip for over a week.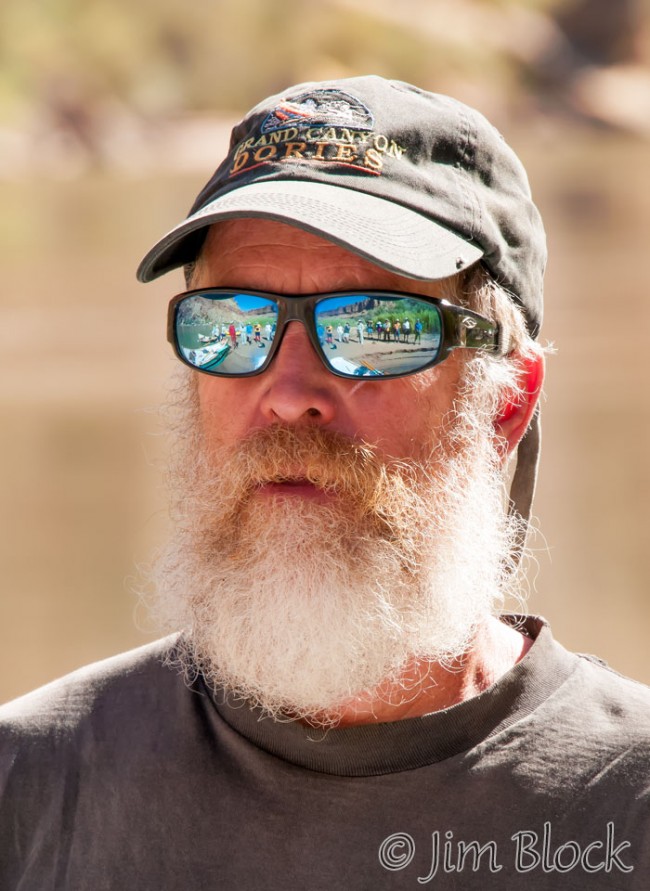 Our first big test was just ahead, Badger Creek Rapid. I can't show you the photos of this rapid because trip leader, Nick, made me put my cameras away. Good thing because I got a full-body dose of the Colorado River. After bailing our foot well, I realized my bare feet inside my Keen boat shoes were very wet and cold. And they would be wet and cold for most of the rest of the trip down the river.
We glided past Ten Mile Rock, survived Soap Creek Rapids, a bit larger than Badger, and pulled into Camp Hot Na Na after an exciting first 16.5 miles of the river.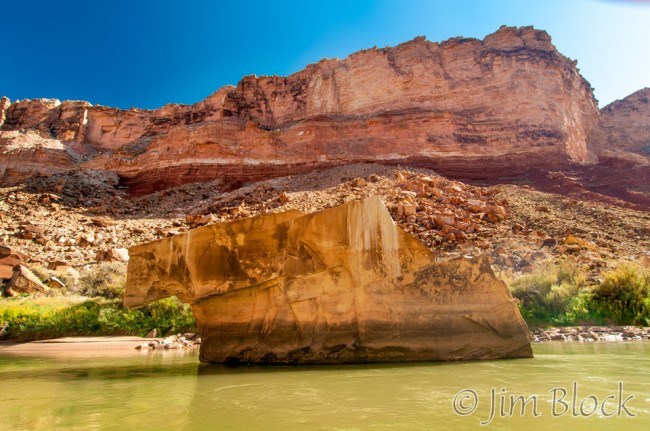 The camp was at a beautiful spot. I had already learned that when someone walks down to the river a bit away from camp without a fishing rod or camera, it normally means just one thing.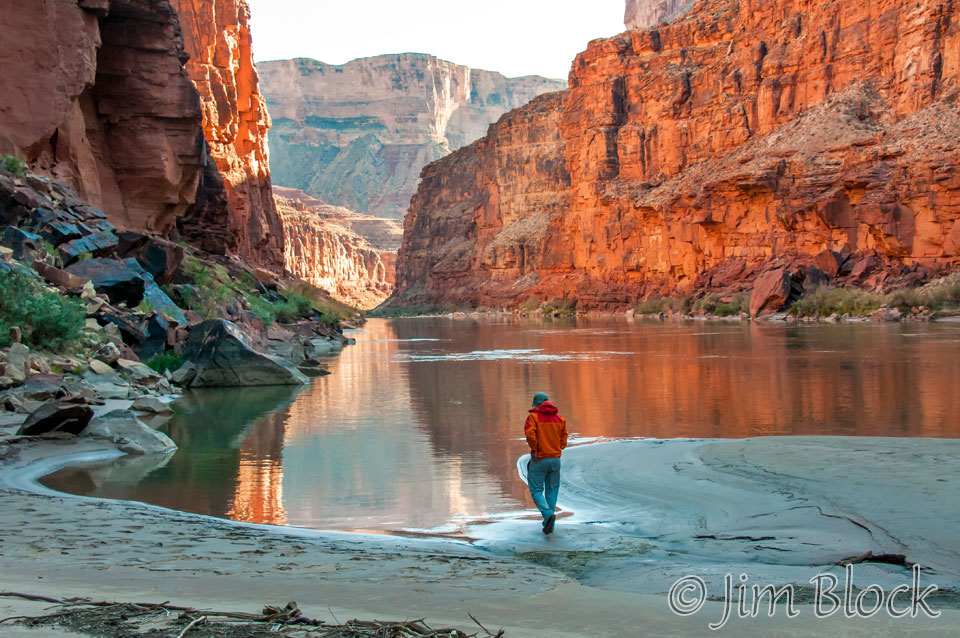 The photo of our camp below is a composite of 8 shots. You can click this image to zoom way in then pan around. Please wait for the resolution to download. You can also use the + and – keys to zoom and the arrow keys to scroll. Or use the scroll wheel to zoom and the left mouse to drag.
Roger cooked salmon and Nick gave us important instructions on how to use the toilet.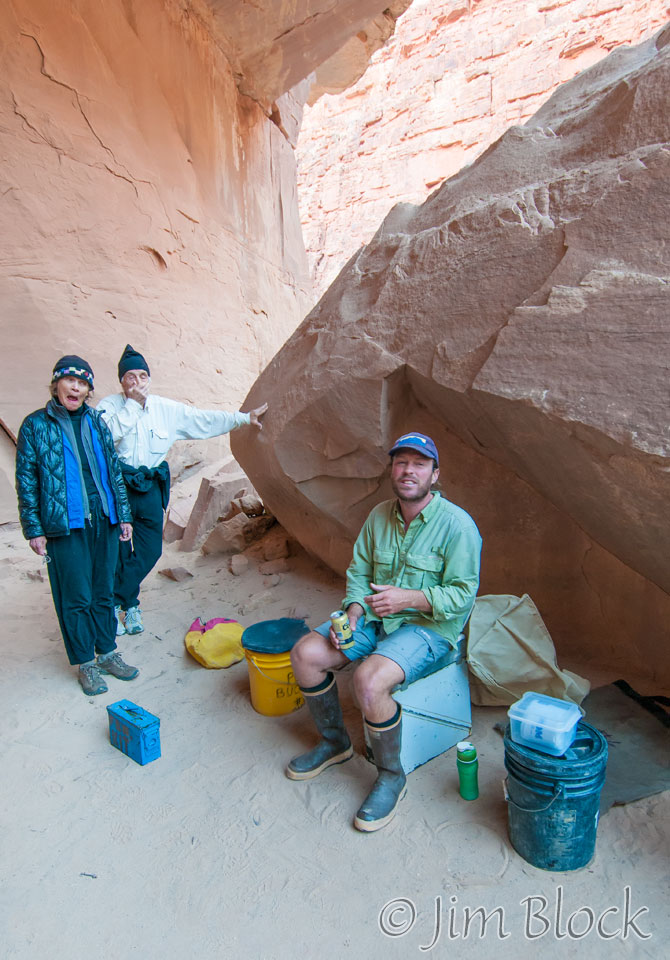 After dinner Nick reviewed the day, evoking the first of 17 loud, "Another outstanding day!" comments from Sarge. Nick would then tell us what to expect tomorrow. Normally this meant preparing to get wet.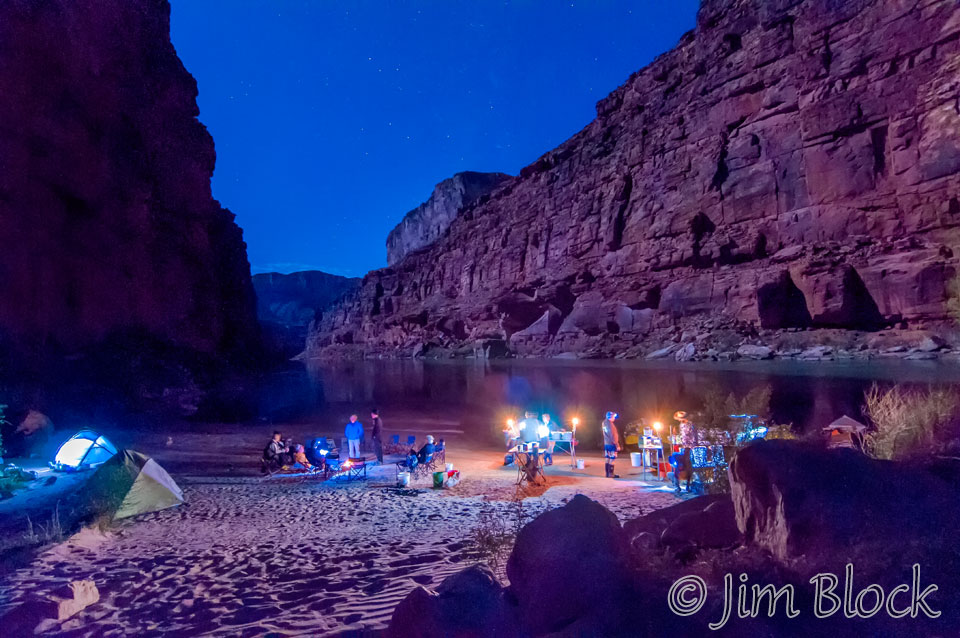 Here are a few more photos from a great first day.