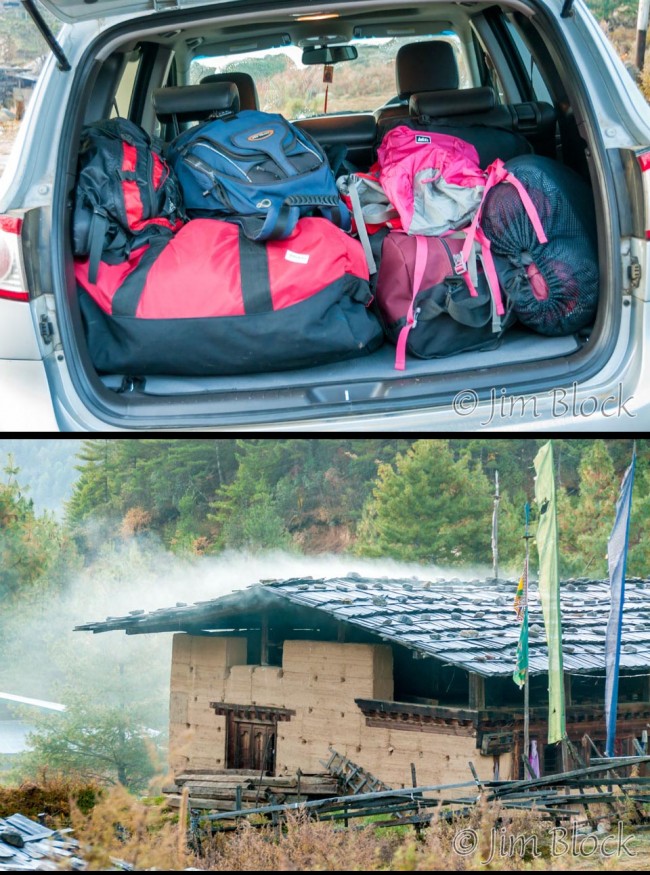 The Himalayan Mountains were majestic and beautiful during our flight from Delhi to Paro, Bhutan. Our guide, Lakey Wangchuk, and driver, Kencho Thinley, were waiting for us. We immediately headed for Haa Valley over a narrow, winding road. Actually it is a typical road for Bhutan.
Our flight from Delhi was over an hour late so it was almost 5 PM when we arrived at the Chele La pass. I jogged up a short hill to take a photo. It took very little time for me to feel the effects of the thin air at this 13,000 foot altitude. We arrived at the beautiful Lechuna Lodge farmhouse in the Haa Valley after dark.
We were out early the next morning to photograph the Lechu village at sunrise. Then a "leisurely walk" up to the Yangtho Goemba monastery made us thankful we had almost two weeks to get in condition for our trek. A tour of the valley after lunch was followed by a walking tour of Haa. We learned firsthand that the temperature drops precipitously from mid-60oF as soon as the sun goes behind the mountains.
For our second full day in Bhutan we packed up early, drove by houses with steam coming off the roof, and arrived at Chele La by 8 AM for a hike to the Kila Nunnery. This would provide some rapid acclimatization since we would be hiking at 13,000 feet — 2,000 feet higher than Namche in Nepal.
The major passes in Bhutan are decorated with prayer flags and this one was certainly no exception.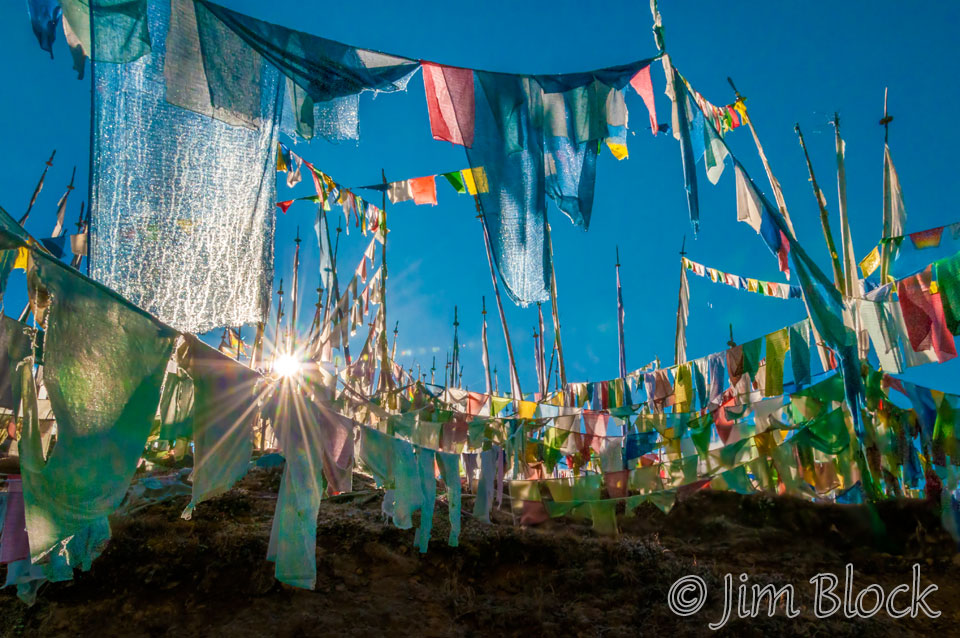 The pass was in fog when we arrived, but it cleared fast. As we hiked through the forest before the Kila Nunnery we were treated to great clouds.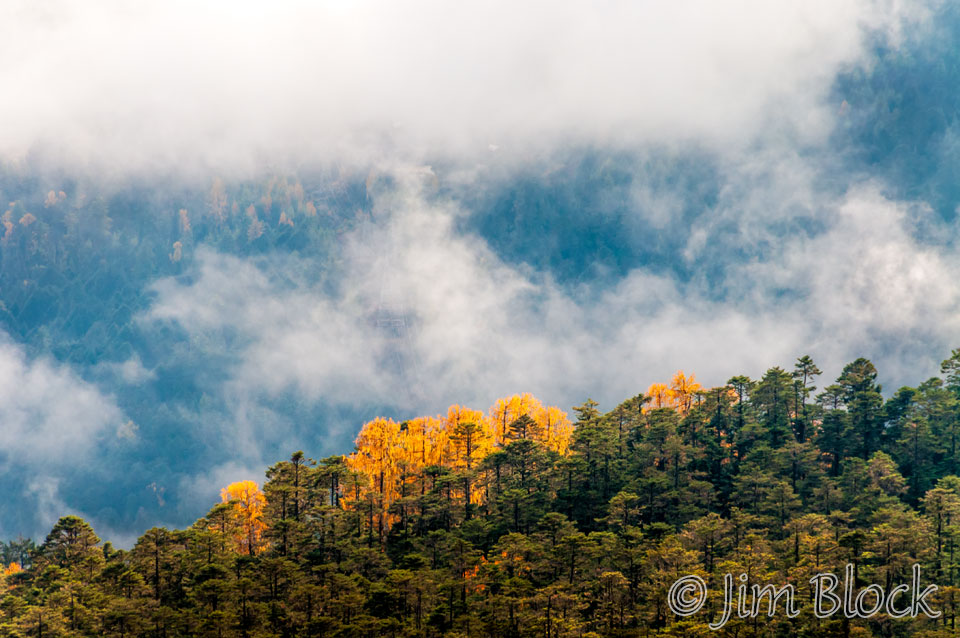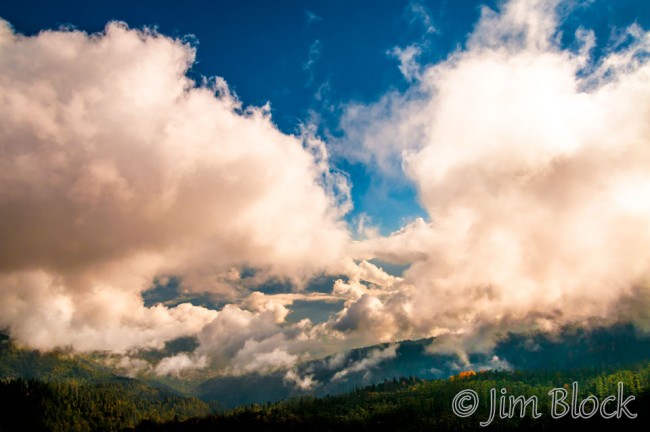 The fog did not permit a view of Jomolhari; we would get close-up views later in our trip. But from time to time we got a look down at the Paro Valley. The switchbacking road we took the first afternoon and would take later this morning can be seen in the pair of photos here.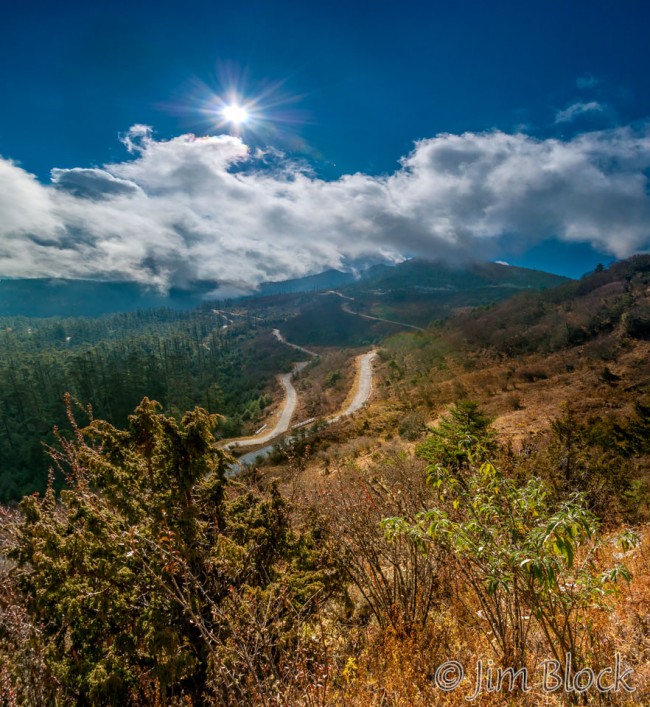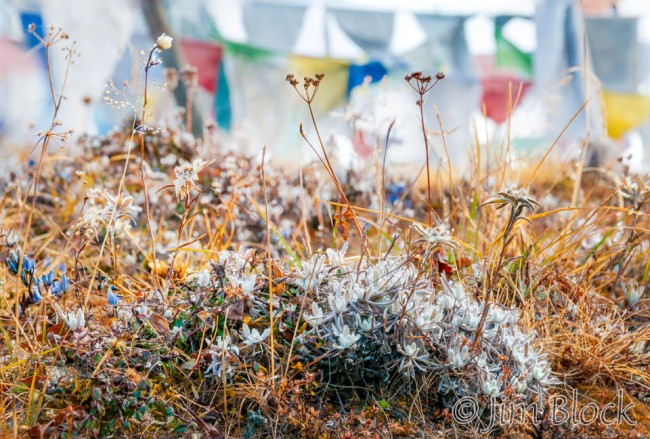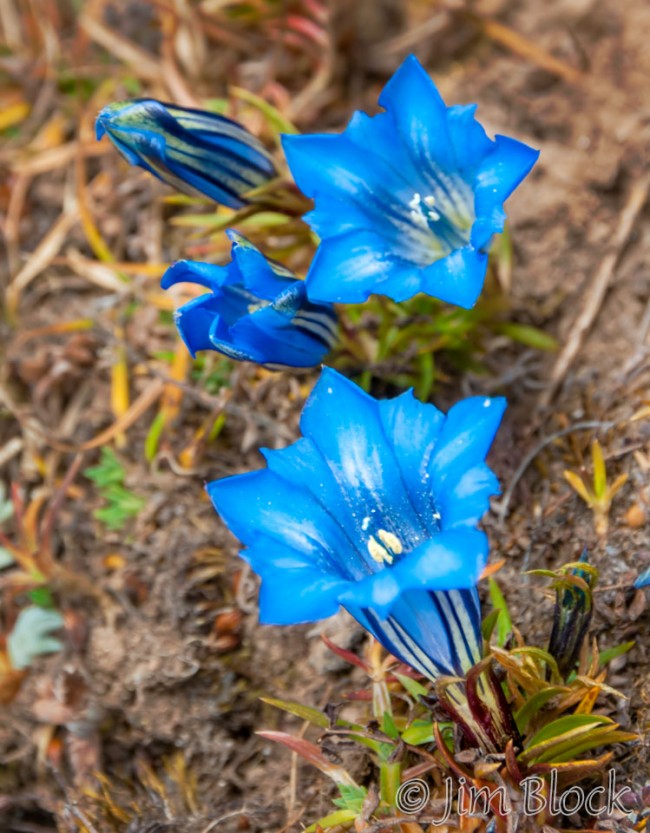 When we got out first view of the Kila Nunnery we could see why Lakey called it "Mini-Tiger's Nest".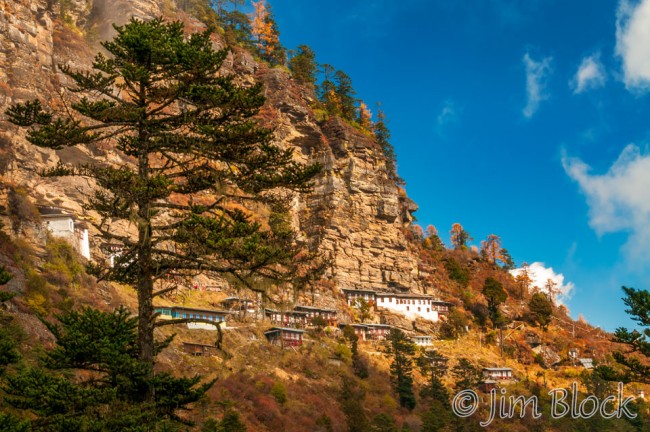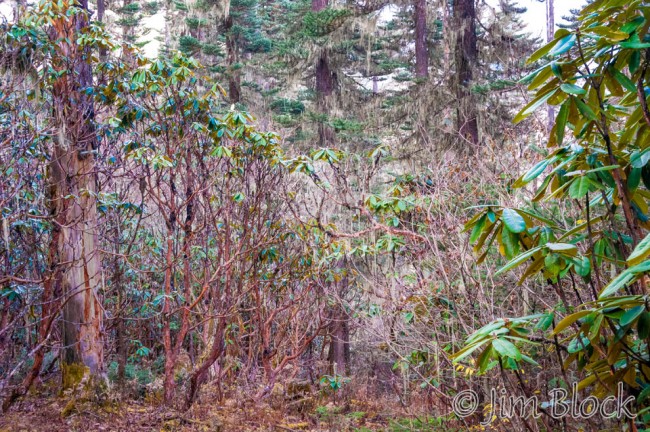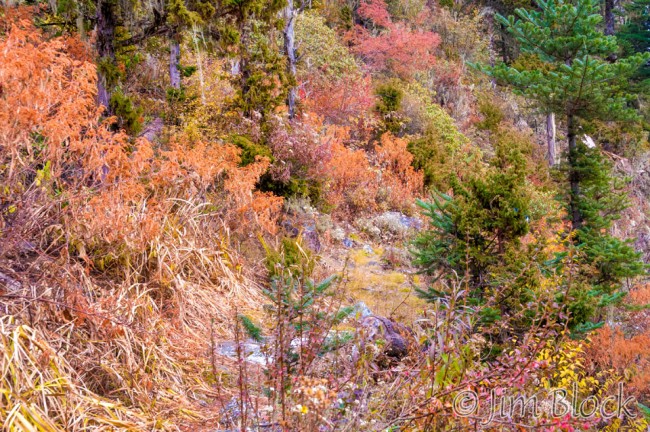 The hike through the forest was beautiful.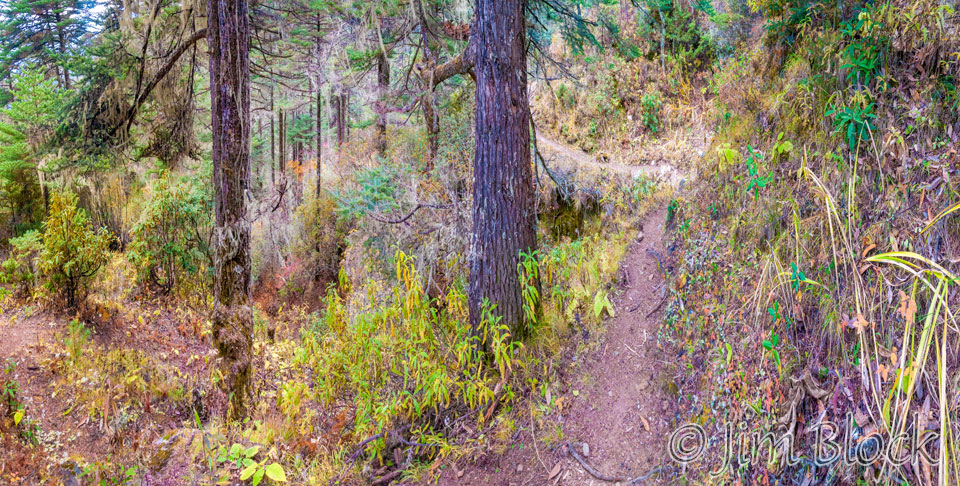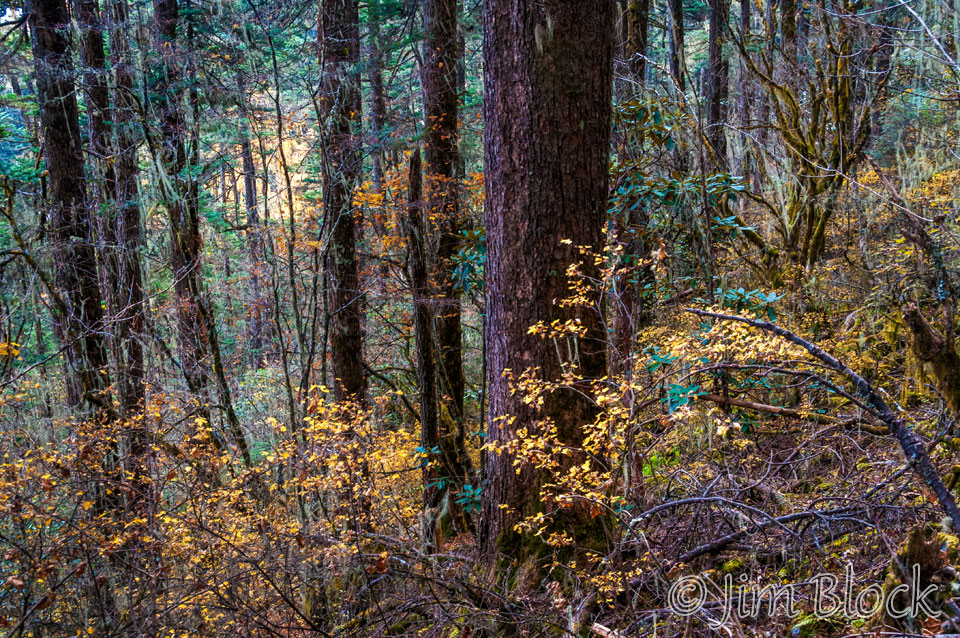 I couldn't resist stopping briefly to paint a watercolor.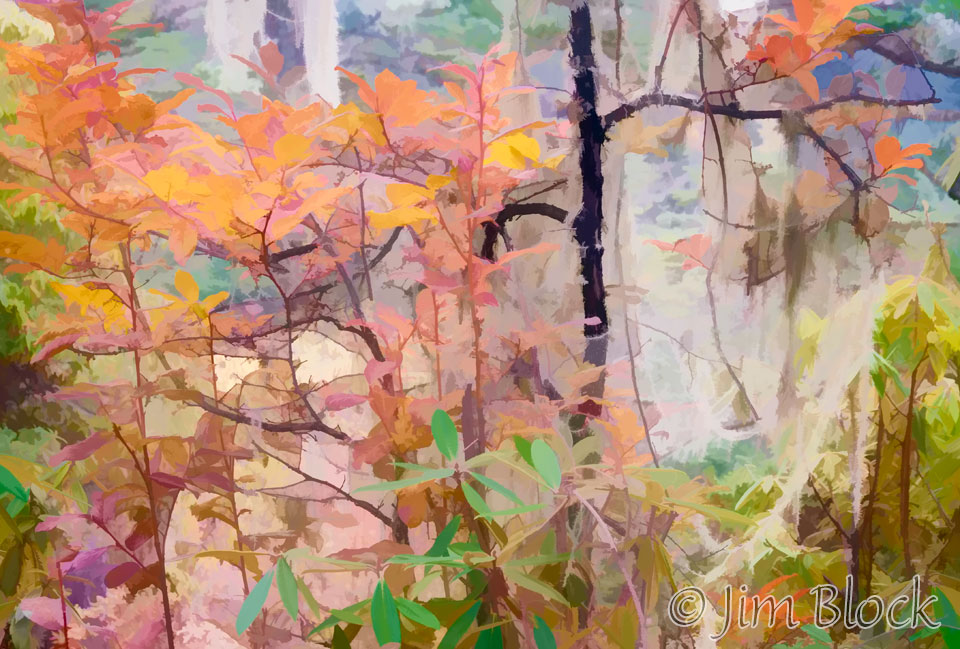 We finally arrived at this peaceful nunnery.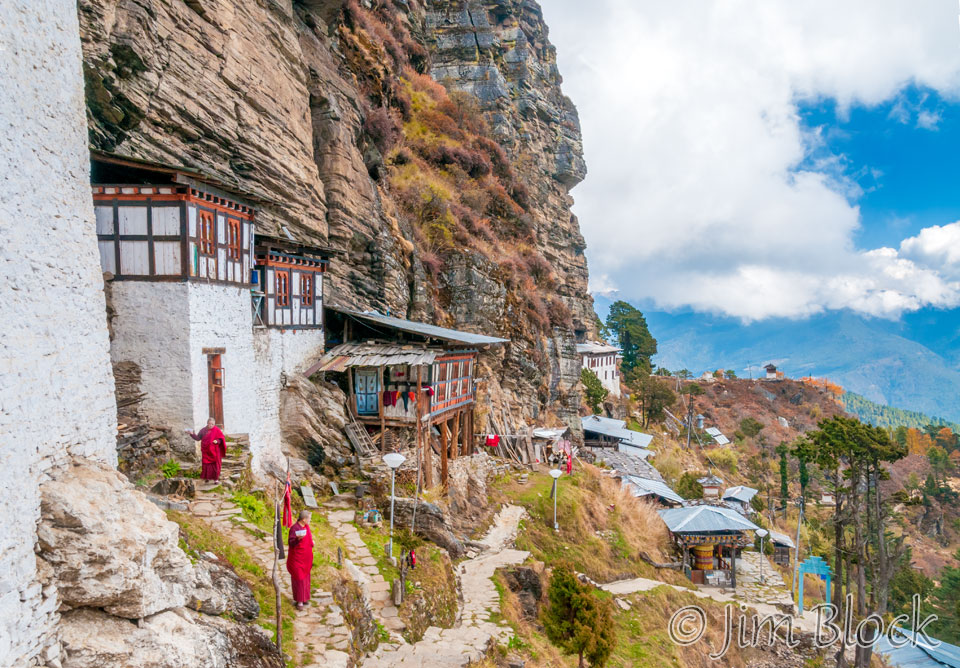 I photographed some nuns giving and receiving music lessons. They were working in groups of 2 or 3. They didn't mind my taking photos, as was the case with almost everyone in Bhutan.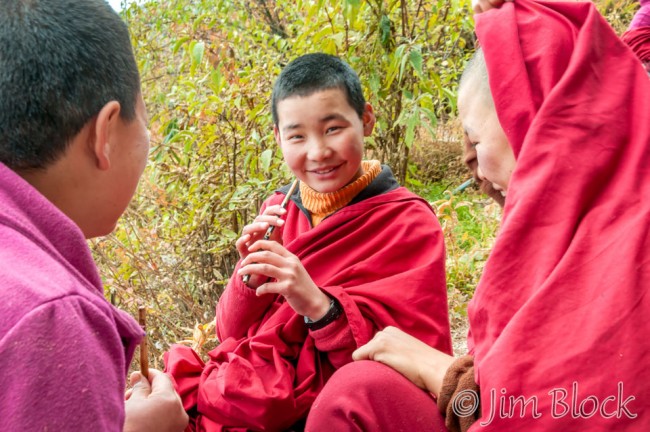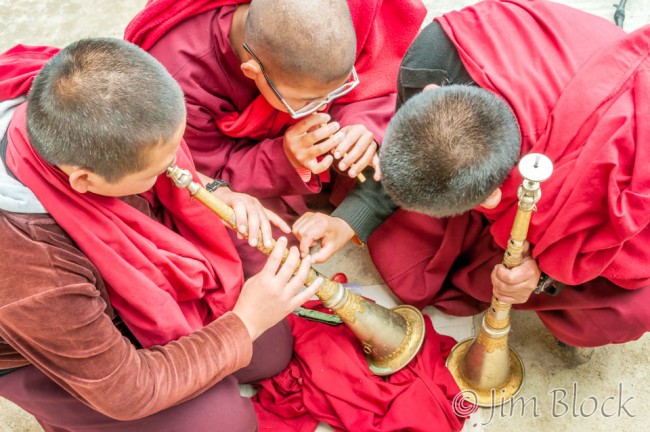 After a snack, we headed down the path most visitors take up to the nunnery. It was only a short distance to our waiting car.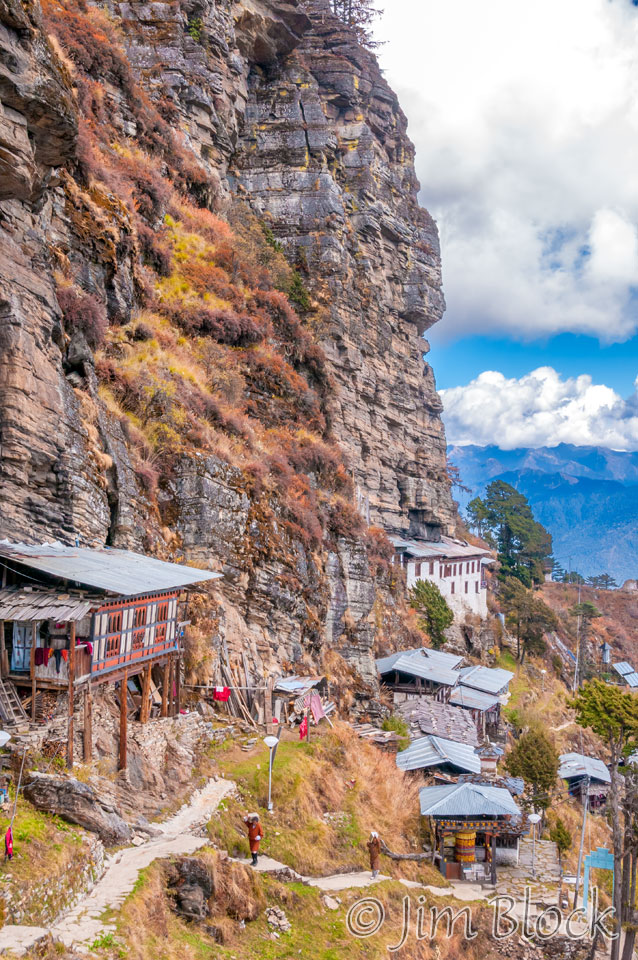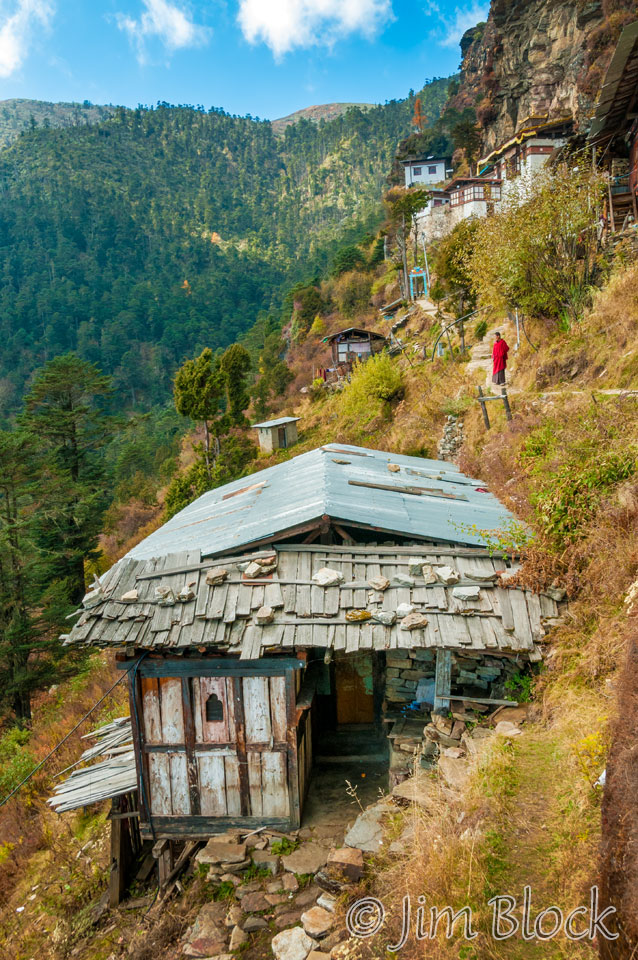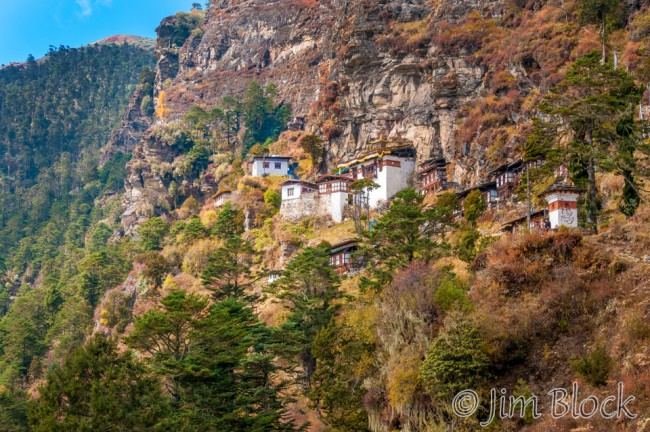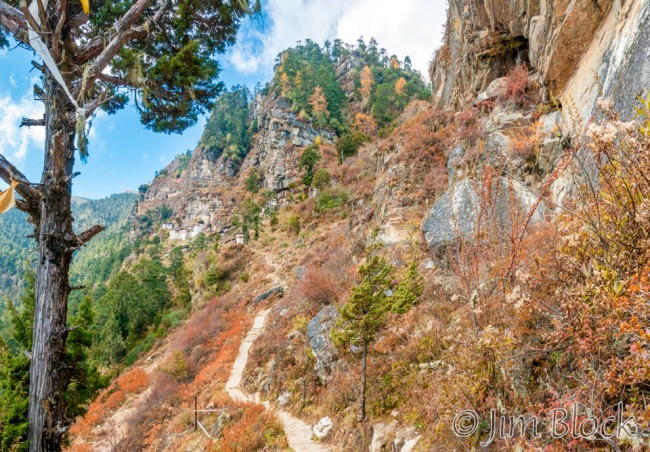 We only drove for a few meters before we saw more photos that needed taking. So we walked much of the dirt road down to the "main" road to Paro. I found the larch turning yellow in fall especially beautiful. This is a conifer that is a deciduous tree and loses its leaves (needles) in the autumn each year.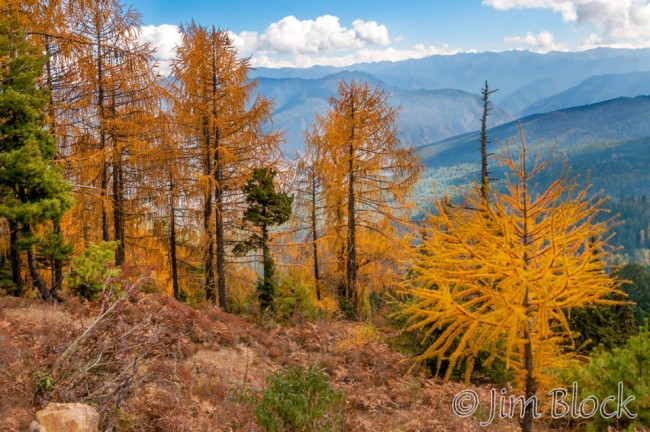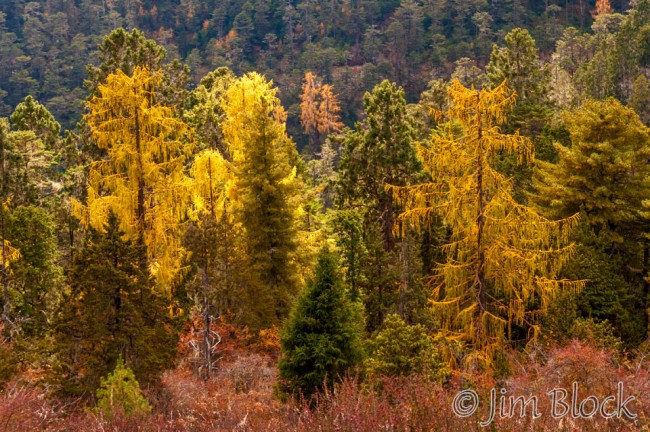 Please enjoy the slide show of more photos from this great morning.
For a description of how we spent our second full day in Bhutan, please check out the Drukgyel Dzong page.