Dave Gardner led a group of 21 humans and 3 dogs up to the very top of Mount Sunapee yesterday kicking off the summer series of SRK Greenway hikes. It was a beautiful day, and the hike was perfectly timed to miss the rain earlier in the morning.
We hiked the Rim Trail from the Campground, then up the Newbury Trail (SRKG 1) to the spectacular White Ledges above Lake Solitude. One of us took a short detour down to the lake along the way.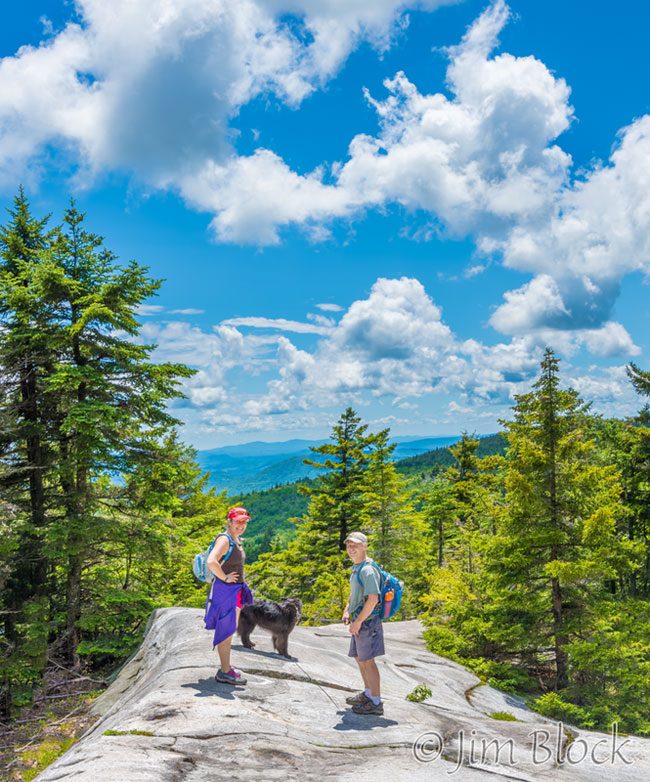 After a 1 PM lunch on White Ledges we hiked to the summit, pausing for a group photo along the way.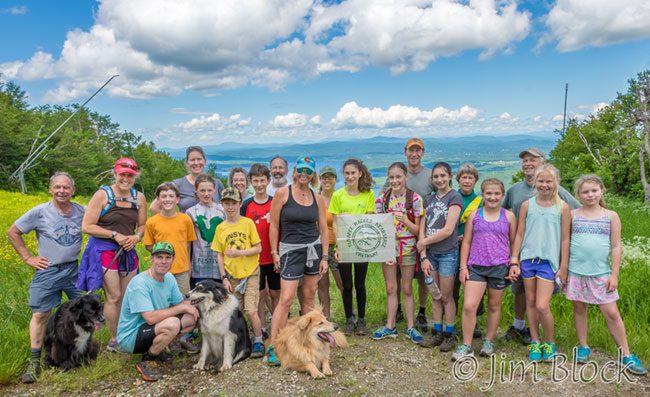 Here are some of the photos from this wonderful hike.