It was a beautiful day, though a bit foggy — wonderful for photos — and the hour of heavy rain was at most a brief distraction. Lee Carvalho led a group of 10 hikers up SRK Greenway Trail 10 from Proctor to Winslow State Park. All misjudged the length and steepness of the last mile, but all enjoyed the hike — at least I did.
The light was great on the drive to the meeting place, so I got some photos, including this one along Route 11.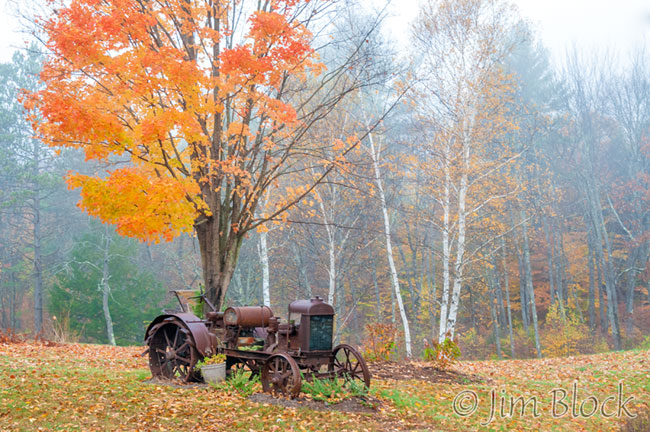 While waiting for the group to assemble to carpool down to Proctor, I made this photo of Ragged Mountain.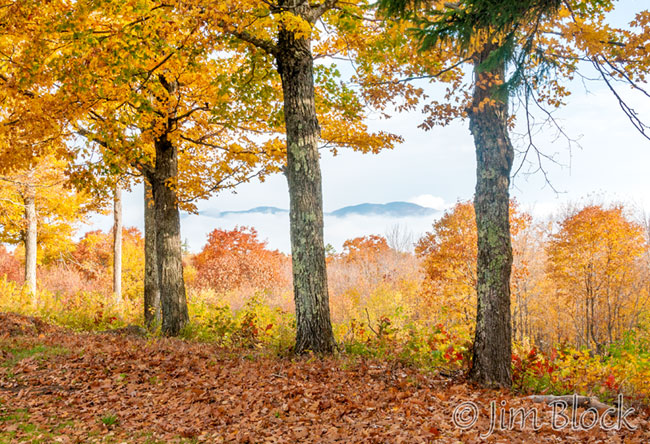 We saw several cellar holes and two impressive old chimneys. We took a detour to beautiful Morey Pond seen below with Mount Kearsarge in the background in fog.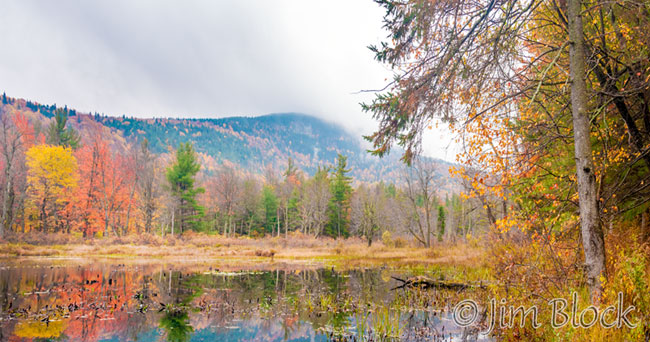 After the hike I bought an apple fritter at the Blackwater gas station — a ritual for me — then took some photos in North Wilmot on the way home. Here is Kimpton Brook.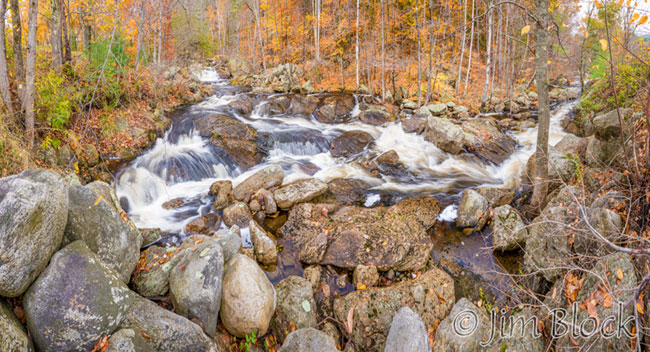 Please enjoy the slide show that follows.