It has been a vivid and beautiful foliage season, one of the best ever. The leaves are coming down in the Upper Valley and the surrounding areas of NH and VT, but there is still nice foliage in spots.
I ventured west into VT Wednesday then looped south and east and back north through NH. On Thursday I also drove into VT but this time looped north and then back southeast to NH. The other days I walked locally with Jann hitting some interesting light during our mostly early morning walks. The rains of Saturday and this morning gave me a chance to edit the photos I took during the third week of October.
Heading out for an early Sunday morning hike, we stopped to get this pair of photos in Lebanon. If you click the right hand photo you can see that there is a dog watching me closely.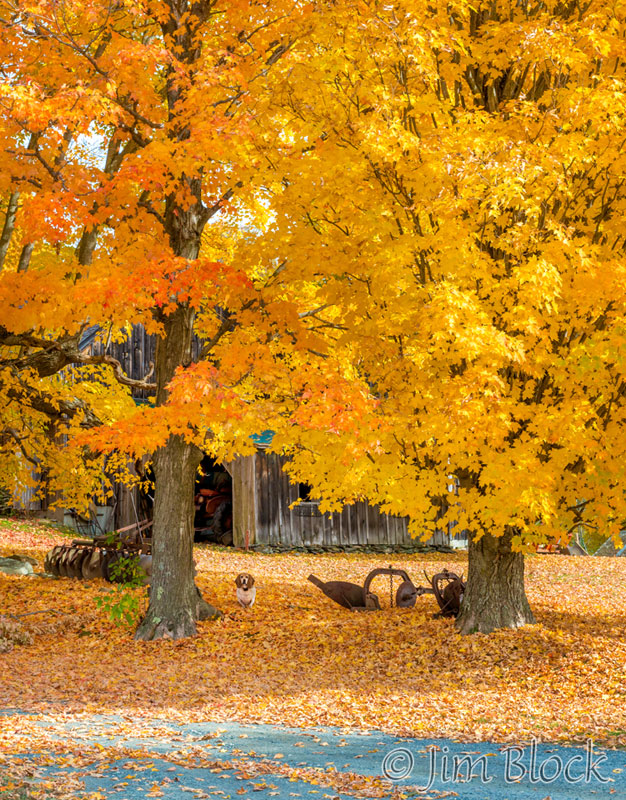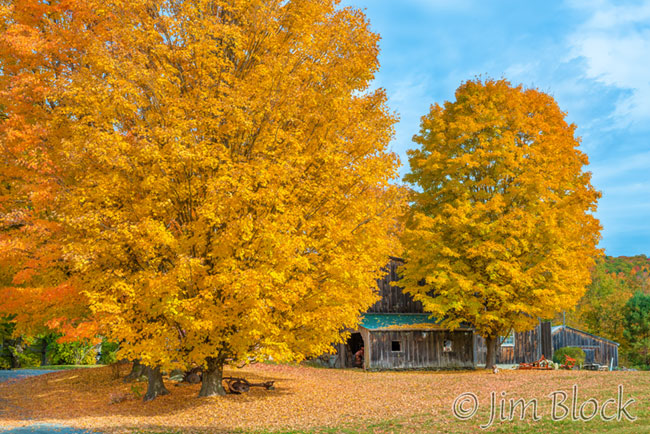 Monday morning I took the photo of wet leaves at the top of this blog.
Tuesday morning was overcast with soft light and a dark blue sky. I really liked the light that morning. Here are some of the photos I took during a loop walk not very far from home.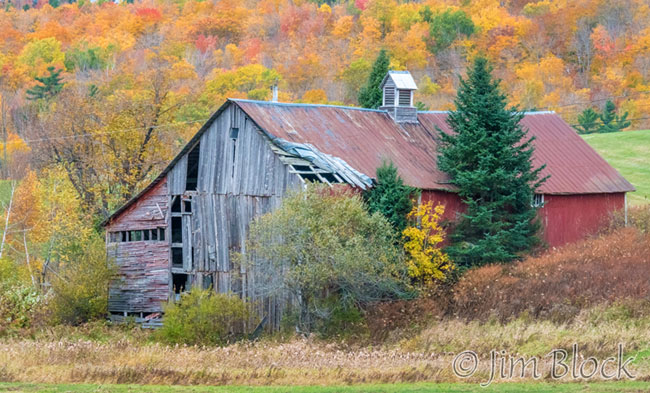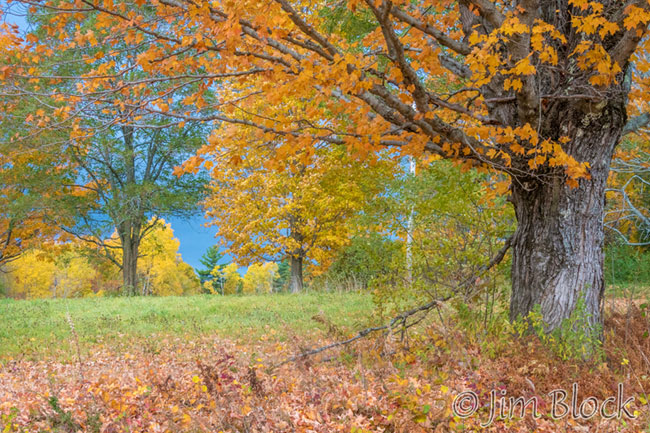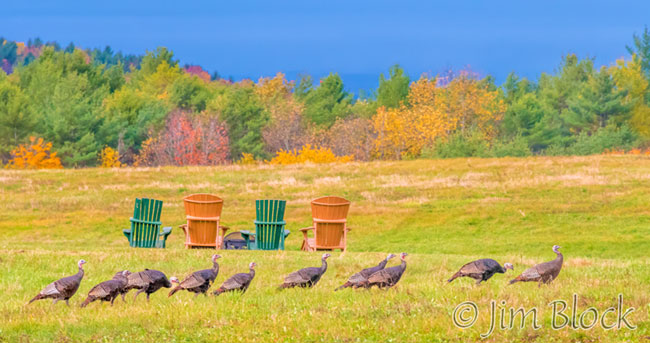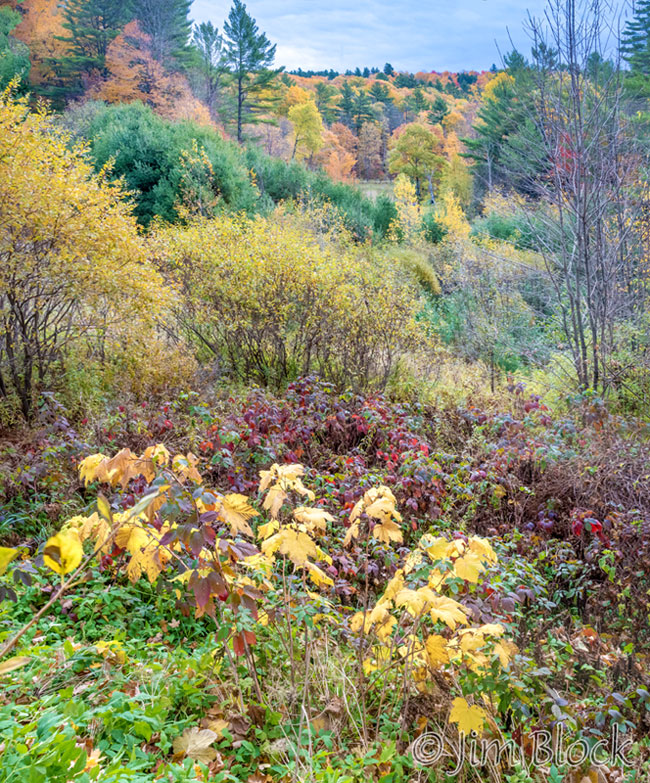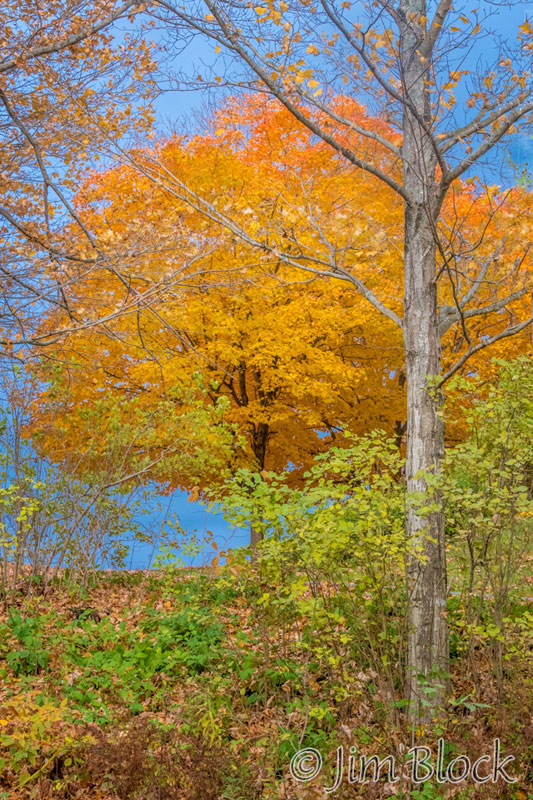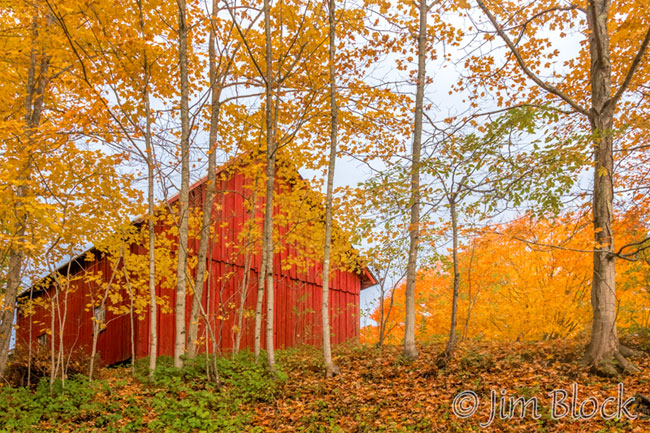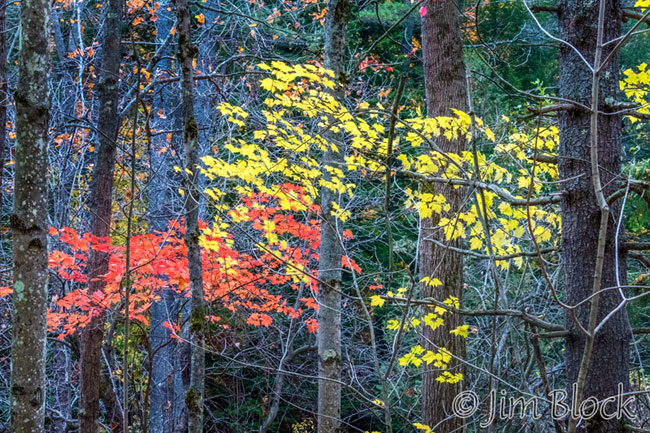 Here is another photo from Tuesday morning.

And here is the same scene the next afternoon.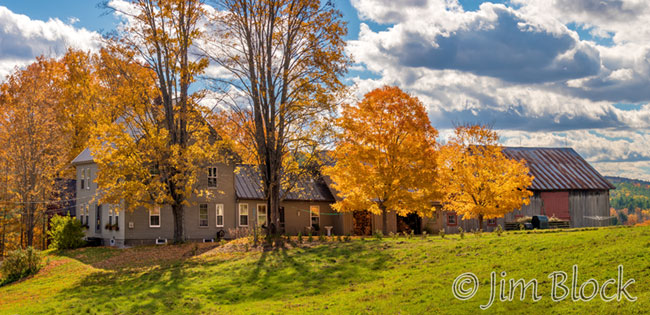 Wednesday was my longest day, starting before sunrise and finishing around 11 AM. I'm not into photographing icons, but if one is near where I am going anyway I will certainly stop and take a photo. Below, of course, is the Jenne Farm.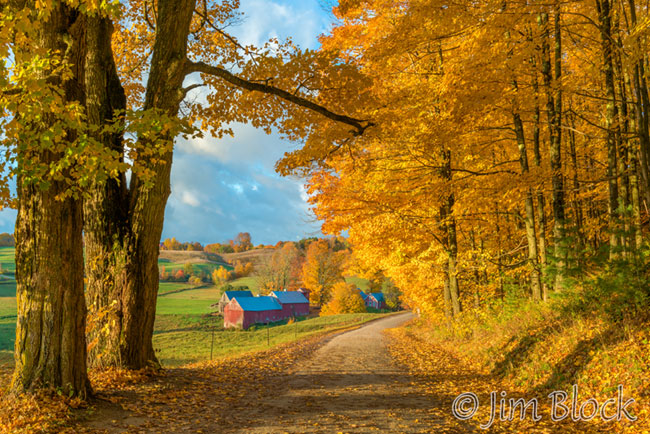 A short time before that photo was taken I got the photos below while several photographers waited at the Jenne Farm for the sun to hit the buildings.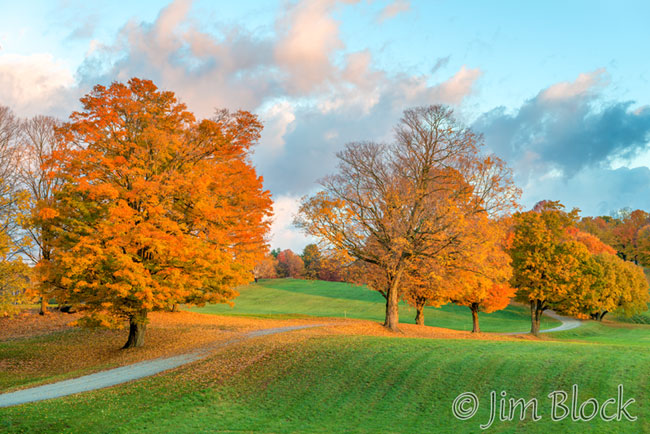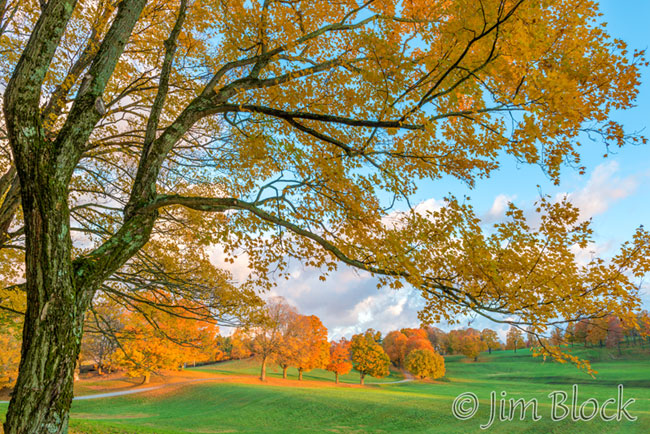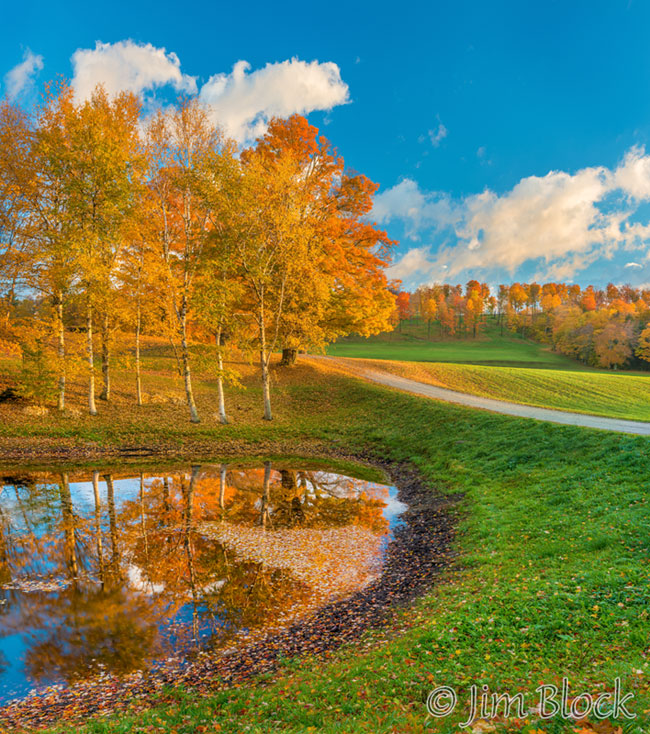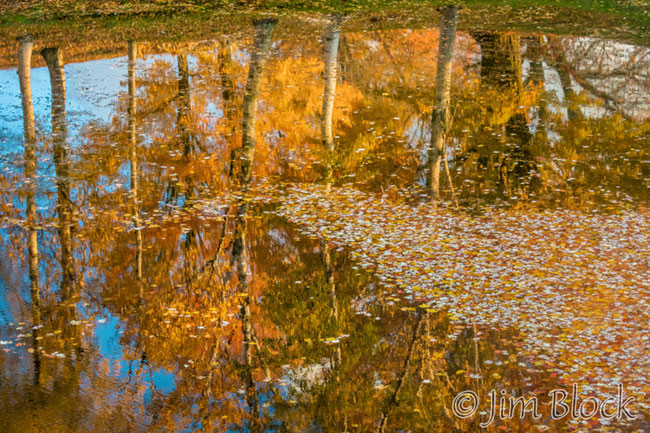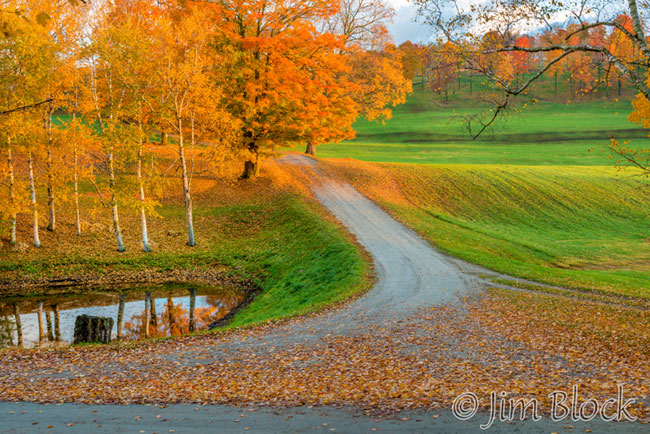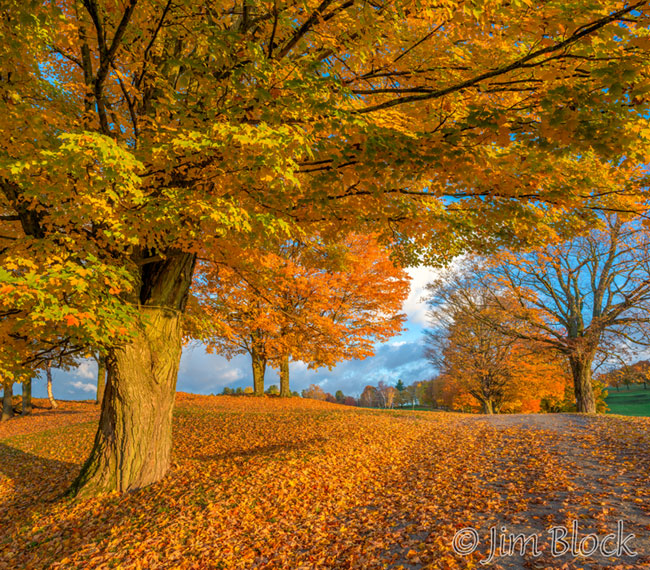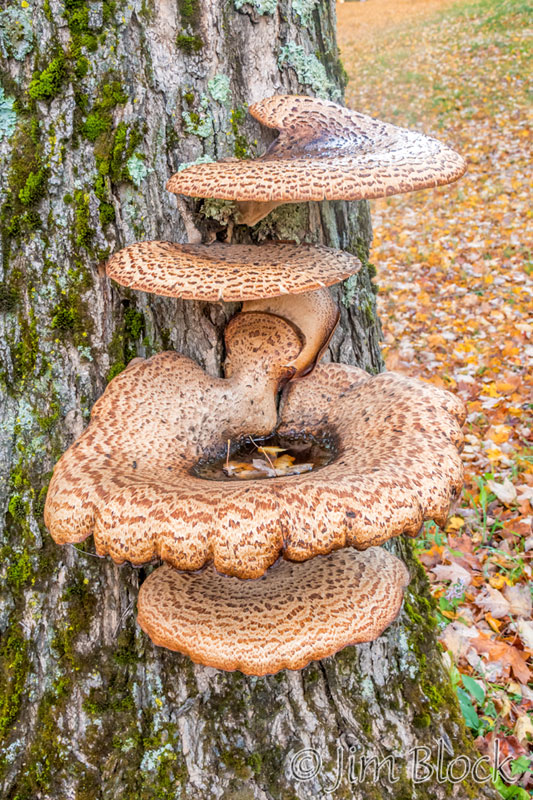 I wandered some favorite back roads from Reading to West Windsor.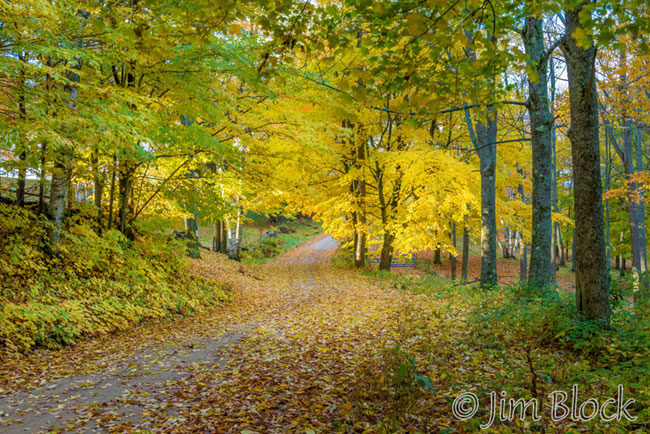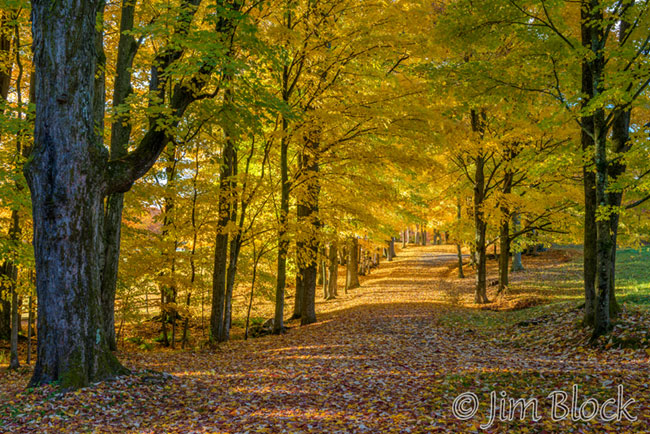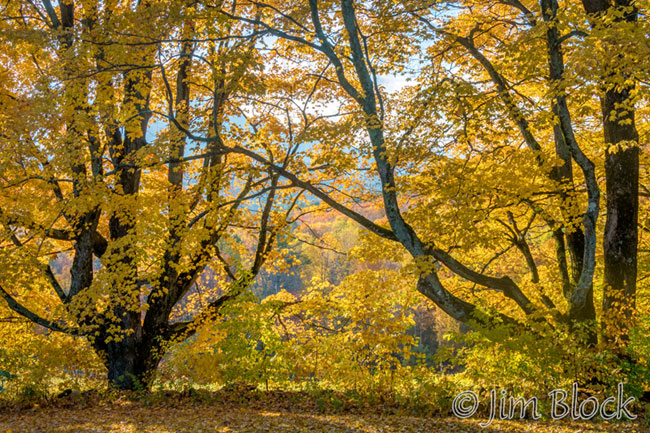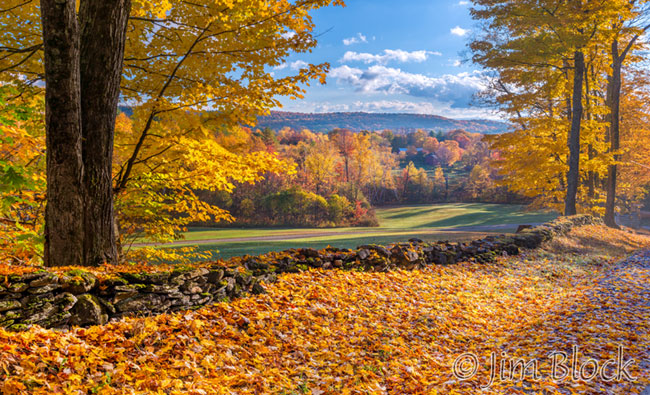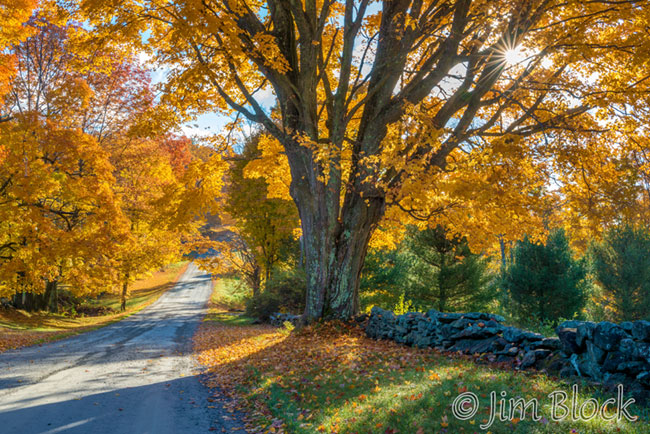 This is the overlook of West Windsor I was heading for.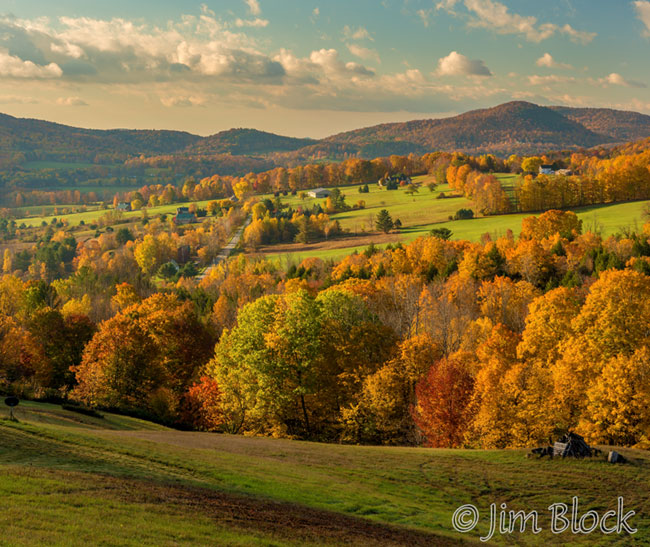 Heading down to West Windsor I got two views of a farm.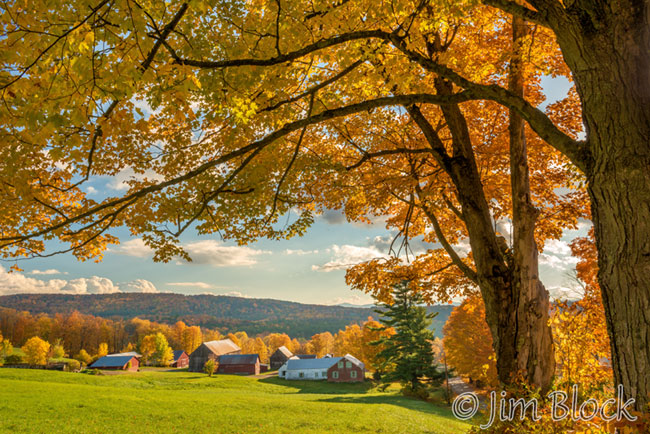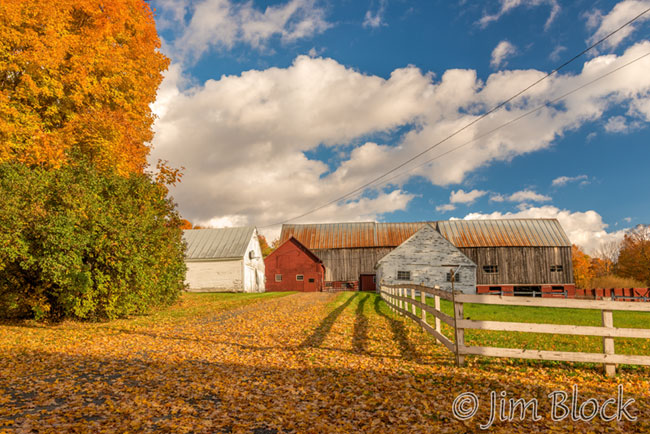 I looped back to NH stopping at the Blow-me-down area in Cornish to take some wide angle shots of the beautiful wetlands there. Fortunately I had a second camera body with longer lens around my neck because multiple groups of wood ducks suddenly lifted off from the wetlands. You can see more photo of these wood ducks by clicking the image below or HERE.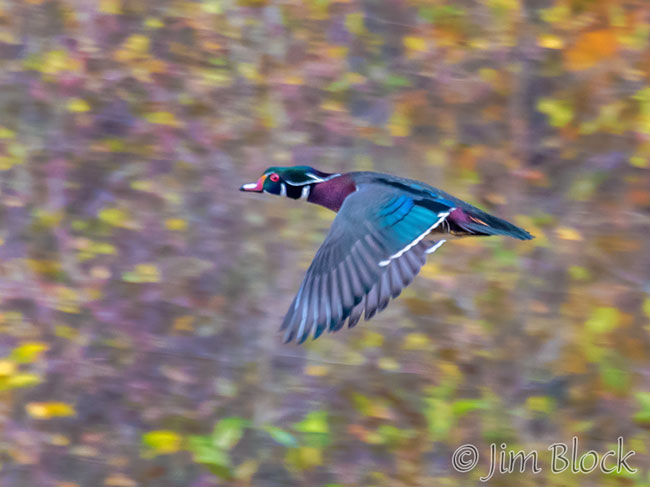 Here are some photos of Blow-me-down Brook where I photographed the wood ducks.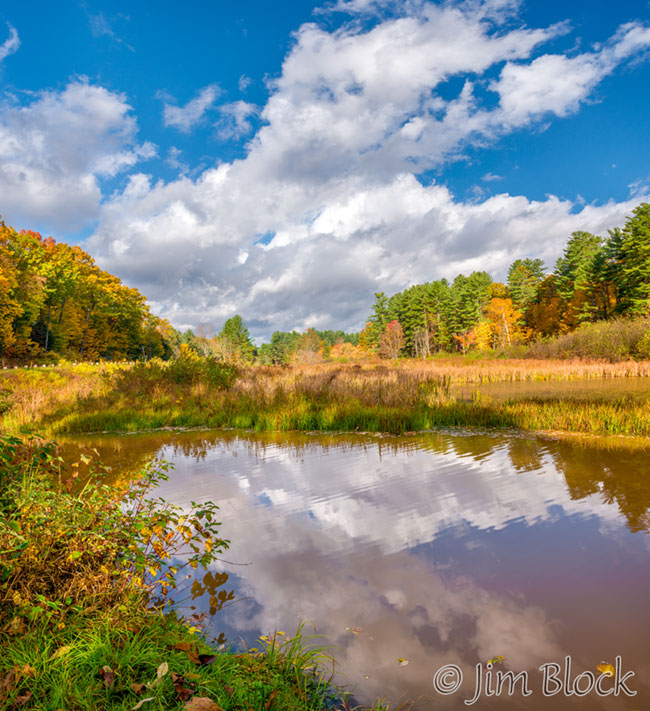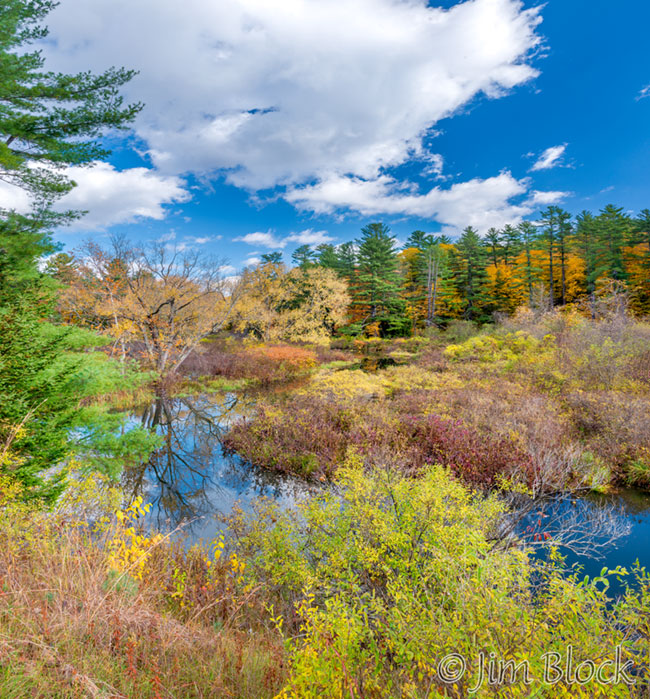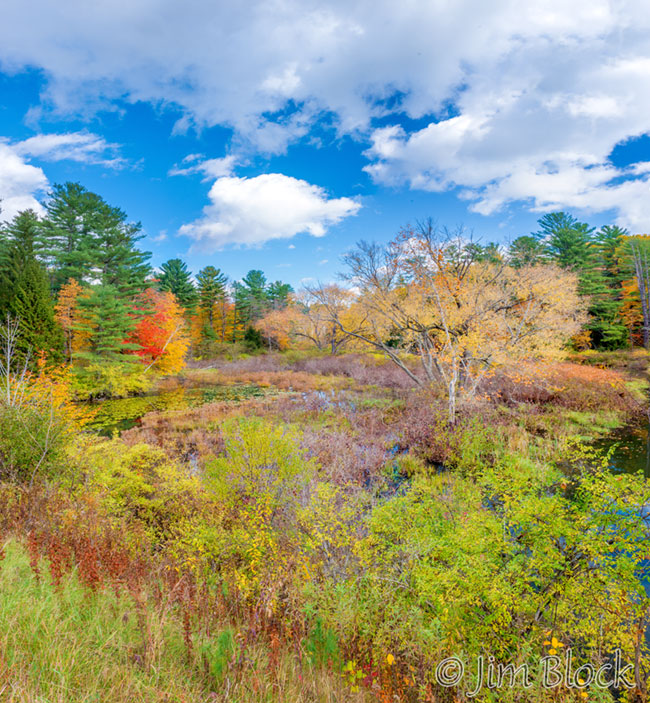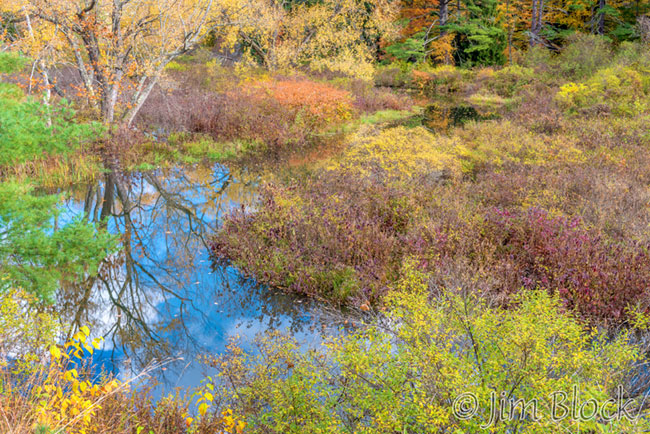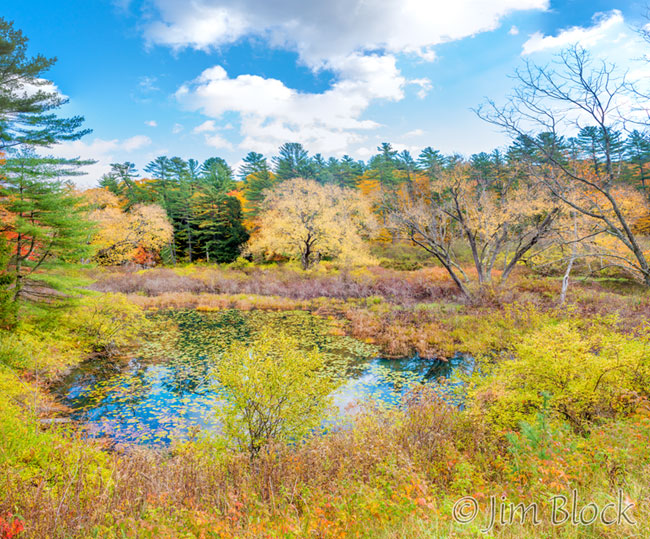 Thursday morning I headed to a favorite spot in neighboring Norwich, VT. I did not get off as early as I wanted and then I got distracted when I saw a bit of color in the sky as I left home. So I drove 6 miles out of my way only to find fog obscuring the sky. But I got to Norwich in time to photograph the fog over the Connecticut River with Mount Moosilauke in the left background in this photo.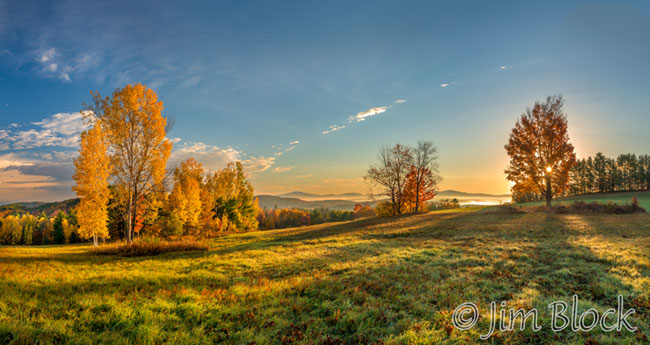 I headed down to the White River in Sharon, but stopped to get this photo along the way.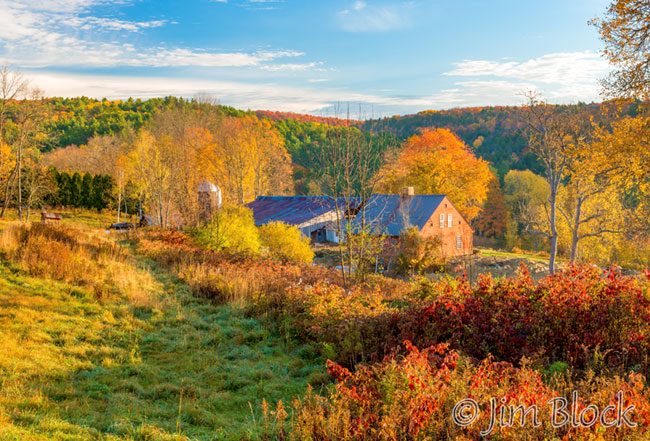 I found a spot where I could climb down to the river and walk on land that is normally covered with water. But this has been a very dry summer and fall. Here are some photos of the White River.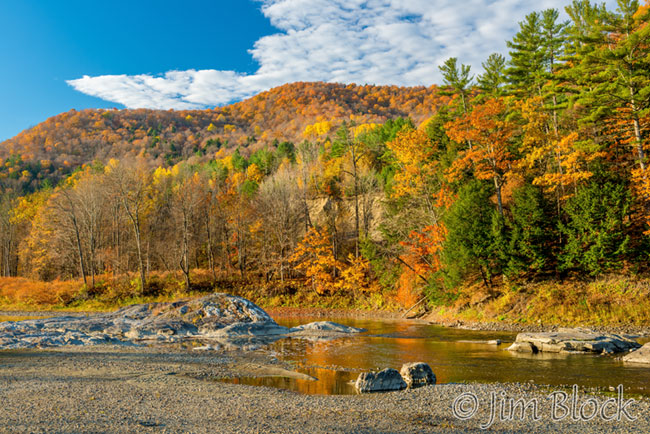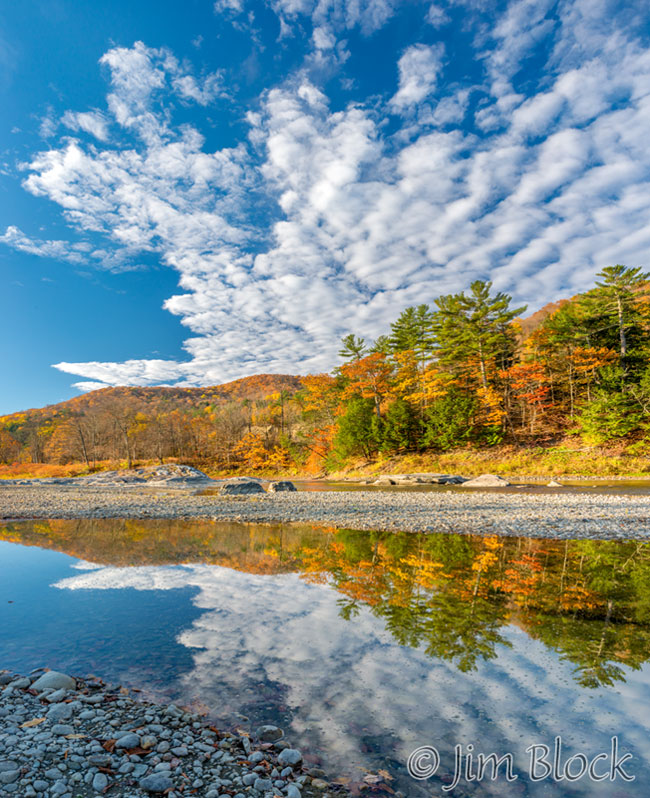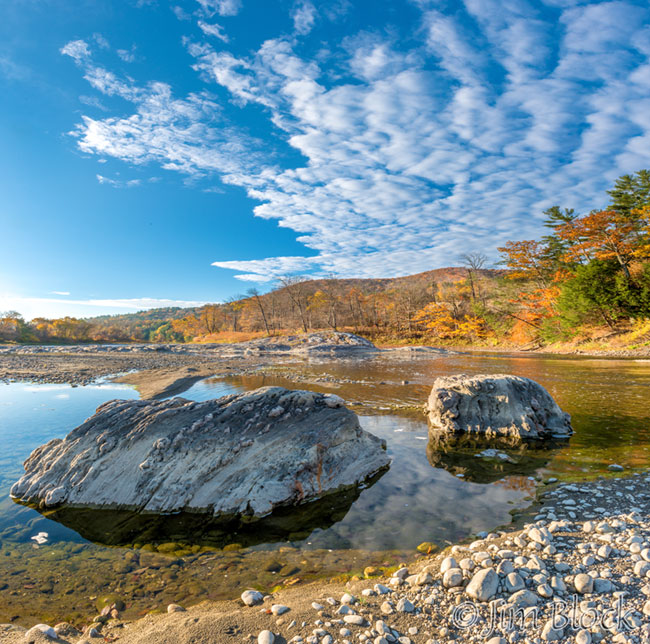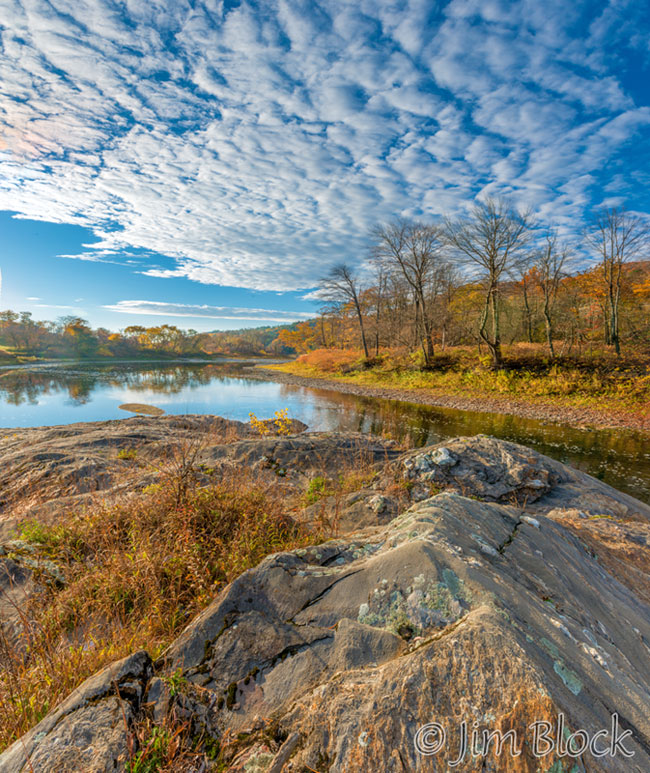 I took few photos in Strafford; the light wasn't great.  Here is one.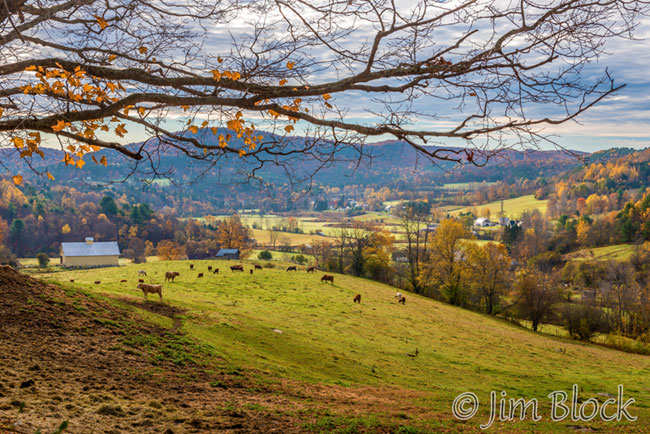 I looped back through a great birding area in Norwich and got some photos along the Pompy.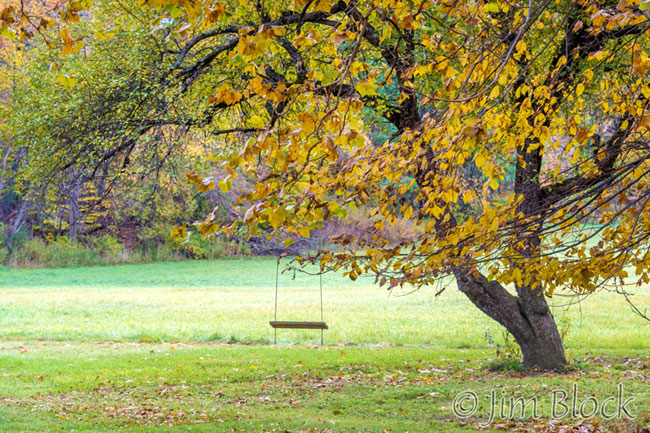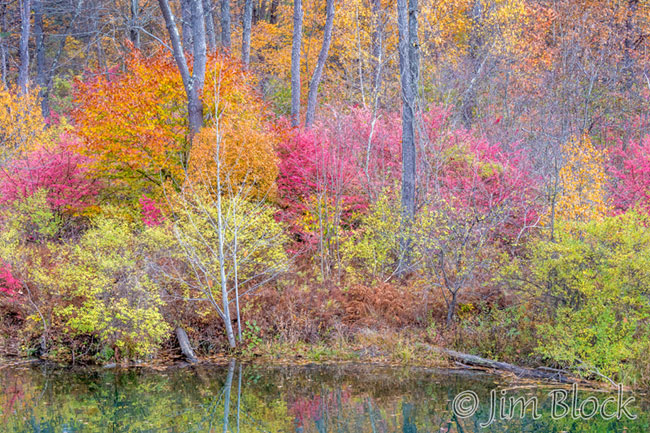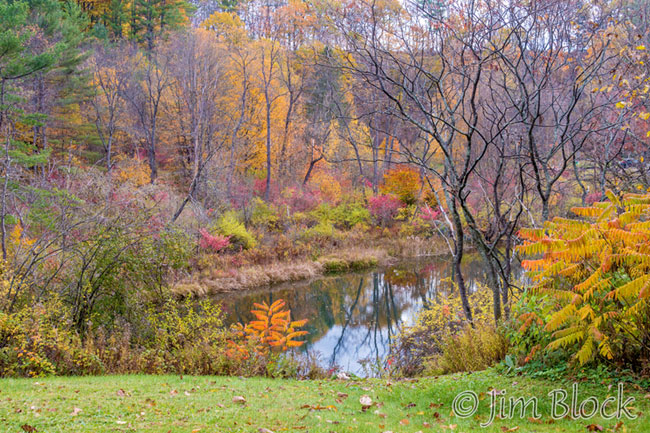 Before I reached home I took a photo of a beautiful red barn in Hanover.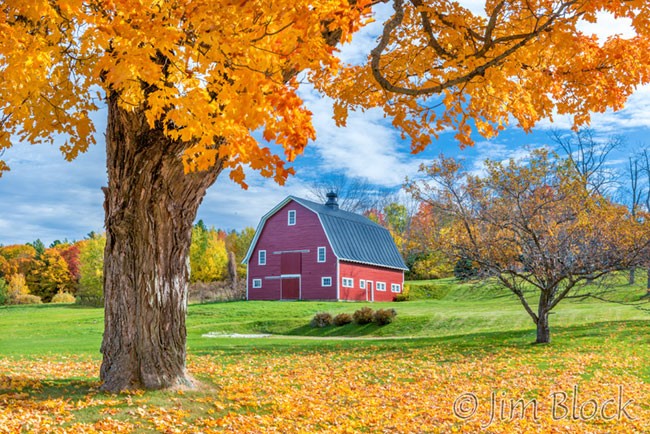 Saturday morning was rainy but Jann and I headed out for an early walk anyway.  Here are three photos I took with my trusty LX7.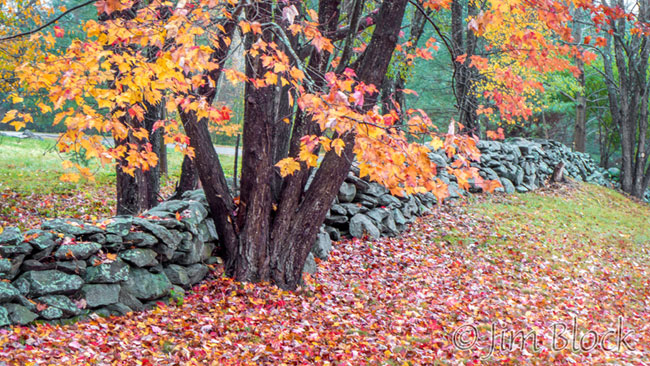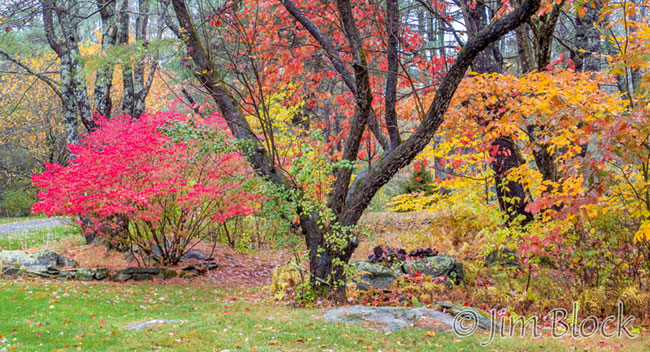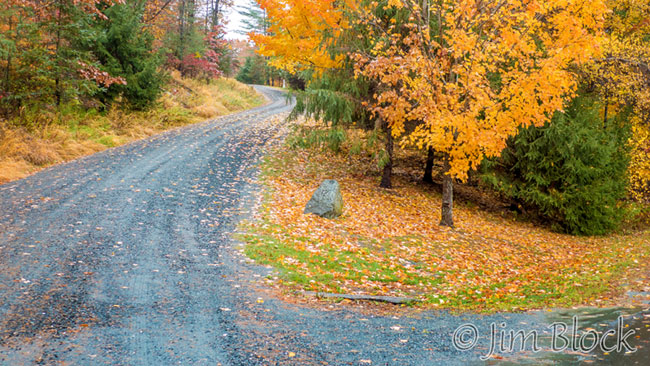 That morning I got a shot of a bald eagle in the rain in Lebanon near Lake Mascoma, but not with my LX7.  I suspect this is the same eagle, or its mate, that I photographed late in September.  If you want to see those photos, click the image below or HERE.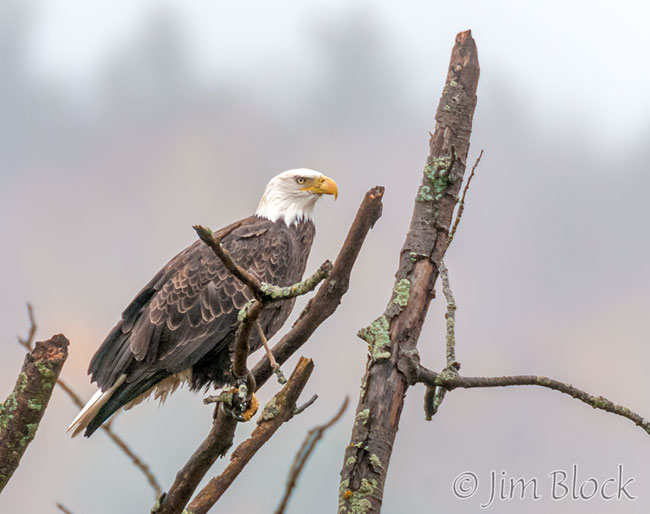 Here are a few more photos I took the Third Week of October.