A friend and I spent a half day along the New Hampshire and Massachusetts coasts earlier this week. He is new to the area and had not been there before. I rarely get to the coast, so it was a bit like the blind leading the blind. Even though we saw little wildlife, we had a good time photographing what was available to us.
Our first stop was Great Island Common in New Castle, NH where a metal artist paints the Whaleback Light on Whaleback Reef in the Piscataqua River well behind his transparent easel. I took several straight shots of this often-photographed scene, but felt the composite below was more dramatic.  The lighthouse is in Maine, and this river sure looks like the Atlantic Ocean to me.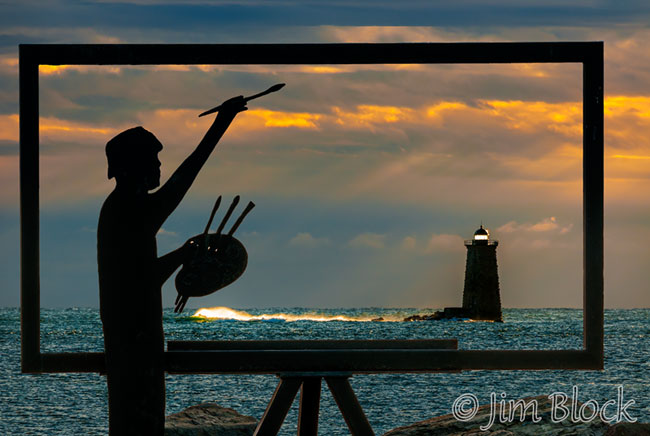 Although we arrive a bit after when the sun actually rose, we didn't miss some dramatic light in the sky.  All of NH was cloudless except for a dark band of clouds that covered the coast for the first few hours of the day. Here are two shots of the sun breaking through the clouds between 8 and 9 AM.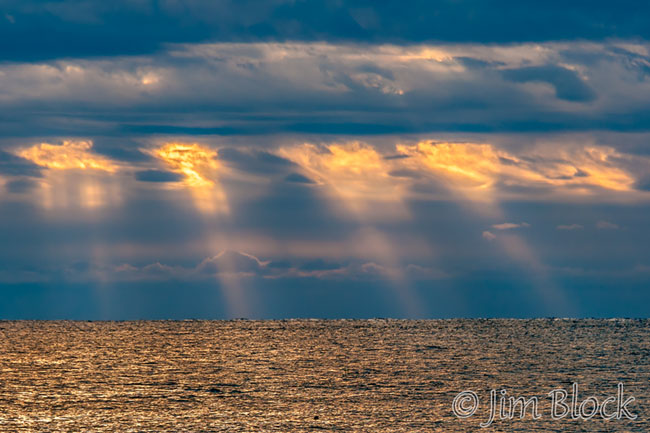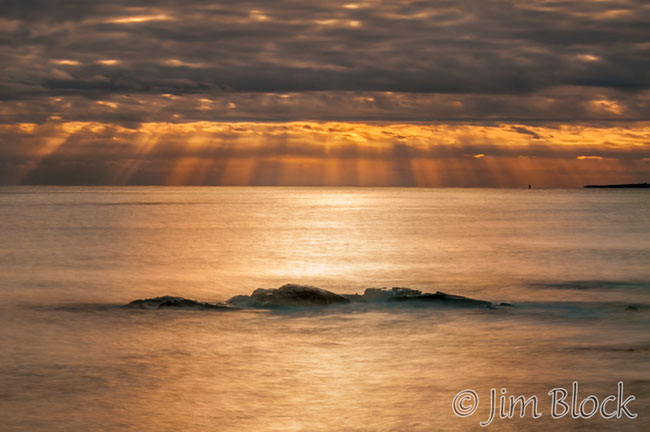 We headed south and stopped at Jenness Beach in Rye to photograph some surfers.  Many were quitting for the day when we arrived, but a few die-hards caught some nice waves.  It sure was a cold and windy day.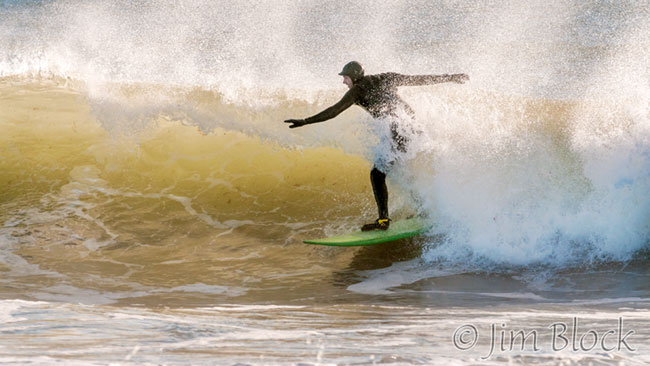 Here are some of the other photos I took of the surfers.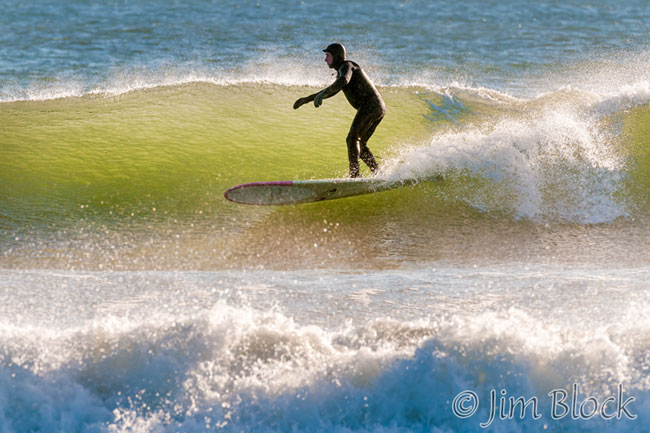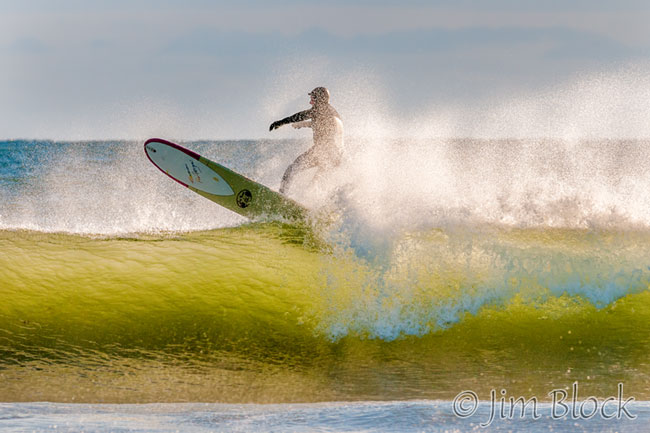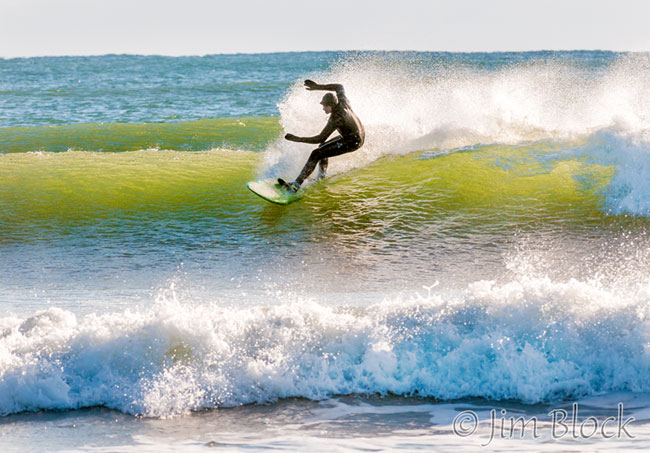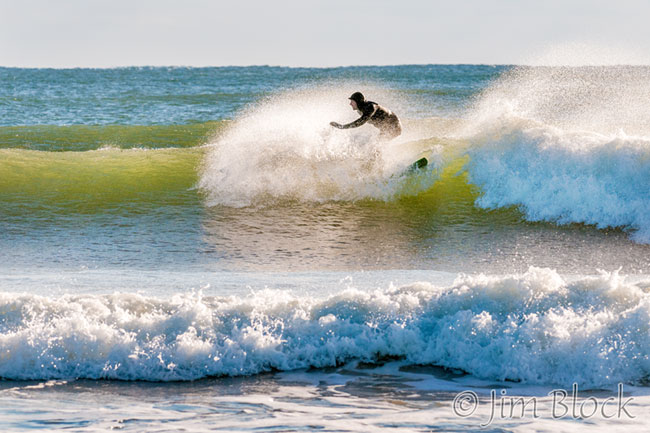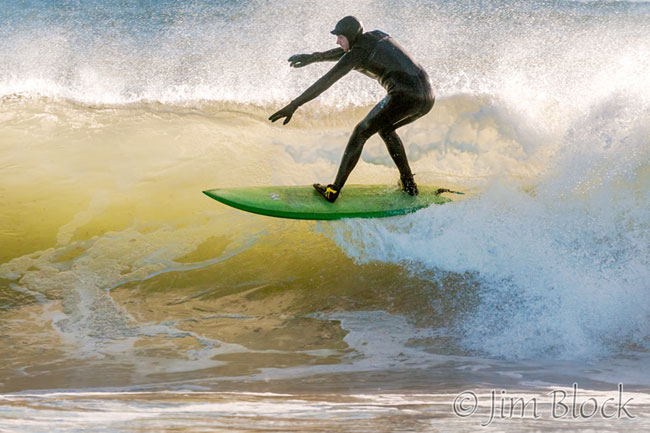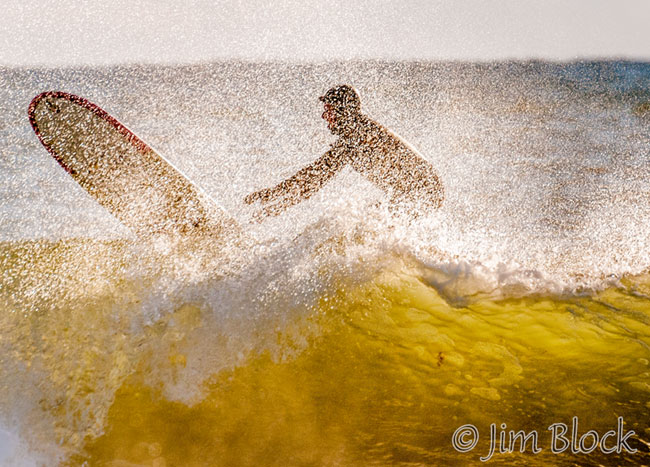 In Salisbury State Park Marc spotted a Mockingbird on some colorful winterberries. By the time we turning the car around and got our cameras ready, the bird had flown into some less-colorful bushes near the winterberry shrubs. The image below is a composite showing how it looked before we took the bird's photo.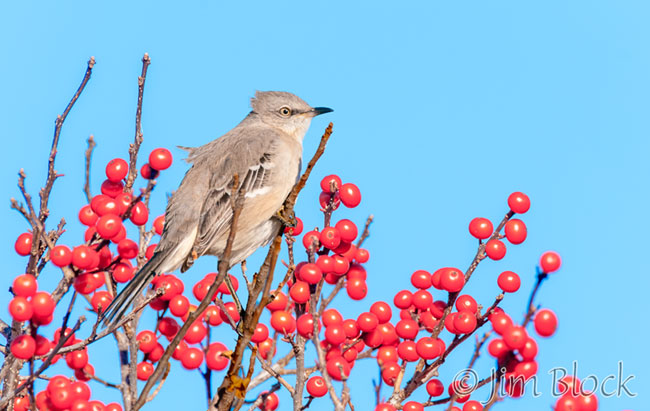 We visited Plum Island and Deer Island before heading northwest toward home. The photo below is from Sandy Point at the far end of Plum Island.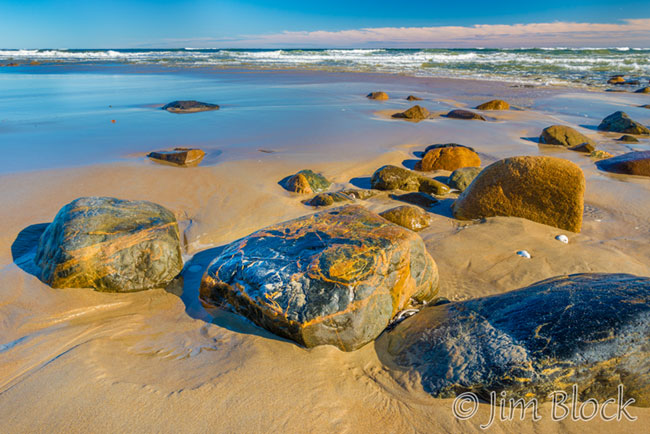 Here are a few more photos from the morning.