Tom Lawton led a hike over the top of Mount Sunapee on Saturday. Tom, Gerry, Charles, and I enjoyed a beautiful day with snow in the morning making the mountain quiet and beautiful. Our trip down was challenging with icy patches.
We met at the P.O. parking lot in Newbury.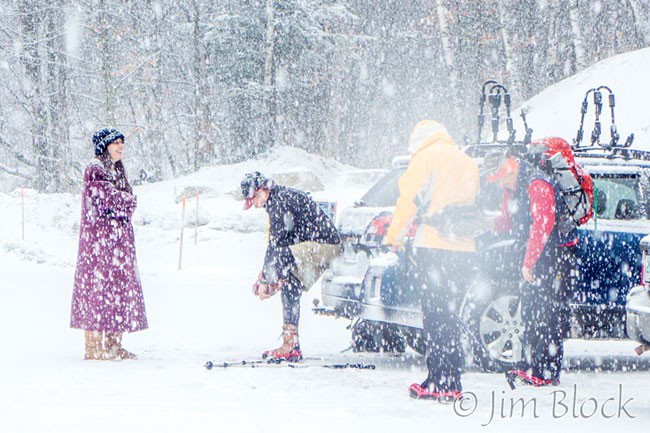 We started up the trail with snow falling, soon stopping to shed some layers of clothes. The temperature was relatively mild, and we were working hard.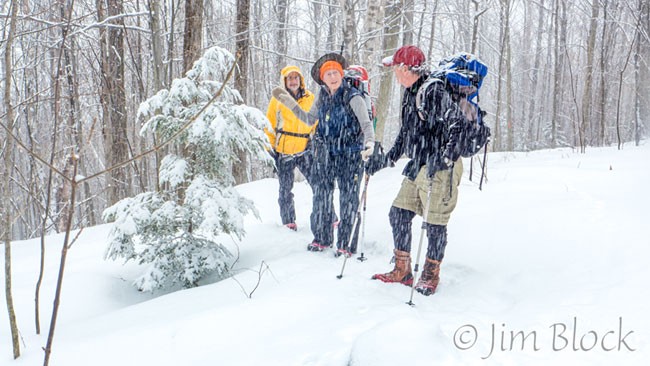 Eventually we reached White Ledges, a beautiful spot. If you click HERE you will get to panoramas from this spot made yesterday and 4 years ago. You can zoom in and pan around on that page.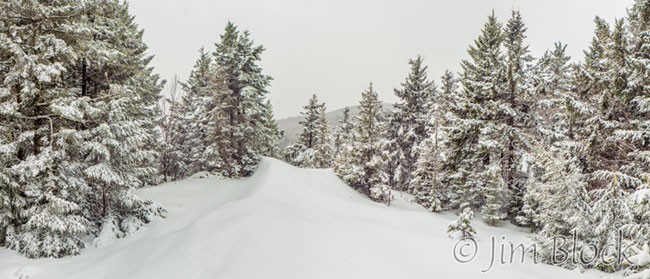 We met a couple on snowshoes with an energetic and very well behaved dog.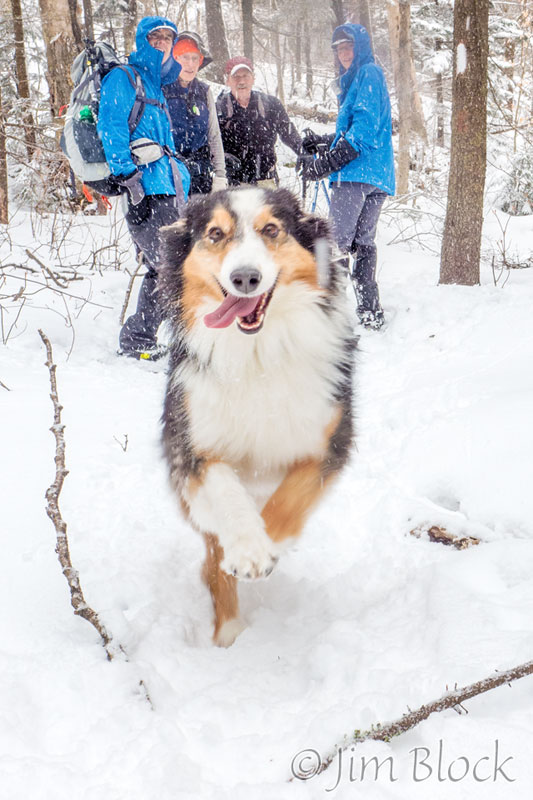 We reached the ski area and climbed up the side of the ski trails to the peak lodge where we had lunch.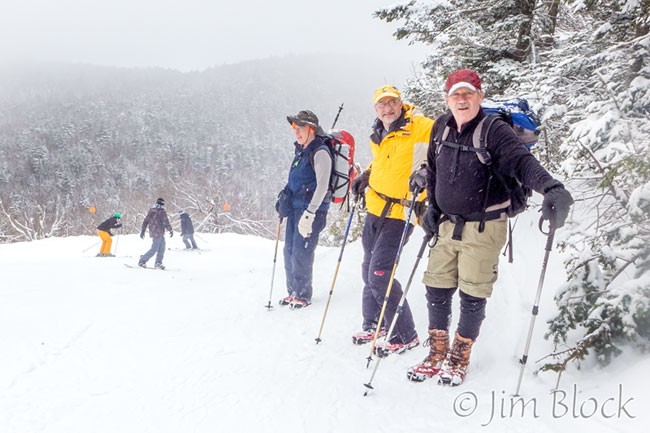 I thought it would be a quick and easy hike down, but the ice made it different than that. There was definitely some slick going. My trekking poles and long-ago gymnastic training kept me upright. Others polished the ice so those coming behind us would see what to avoid.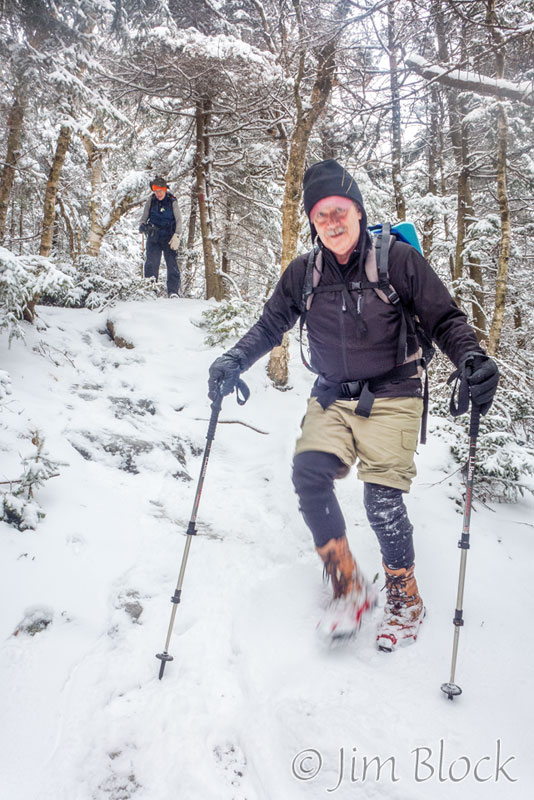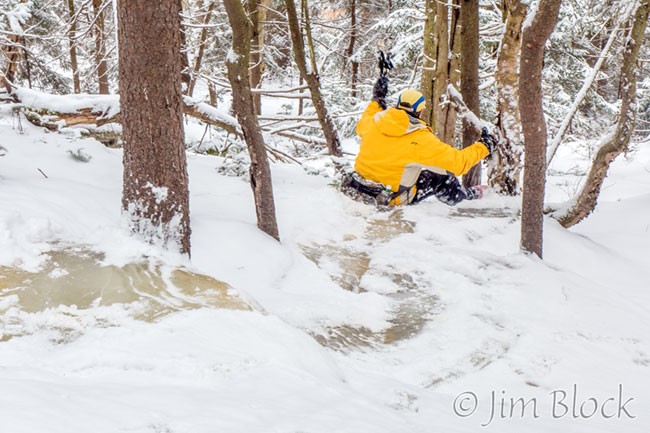 We passed through numerous forest types. The pines were beautiful.
We spent around 6 hours walking. A great way to spend a day.
Here is a slide show of some of the other photos from this hike up and over Sunapee.
Be sure to check out the page of panoramas if you haven't so far.