This blog is aimed at photographers who constantly struggle with getting good images in high contrast situations outdoors in the middle of the day.  Often the best solution is to come back later or another less sunny day. But when you are there, want to get a decent photo, and have limited time, there are some alternatives.
One technique favored by some is to take multiples exposures, preferably with a tripod, and use HDR software or advanced blending techniques like Luminosity Masks to merge them. (Of these two methods, I prefer Luminosity Masks.)  Another, which I use often when in a time crunch (which seems to happen frequently), is what I call making a "Pseudo-HDR Pan". The image below of a portion of the Sugar River in Newport, NH was created using this technique.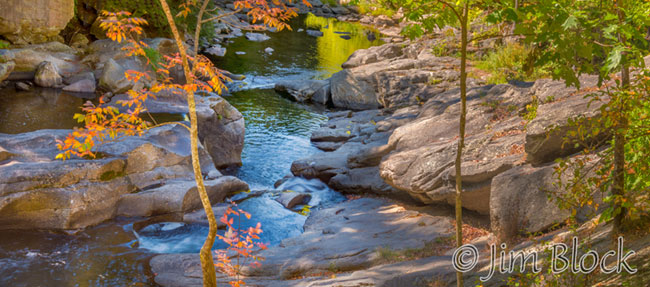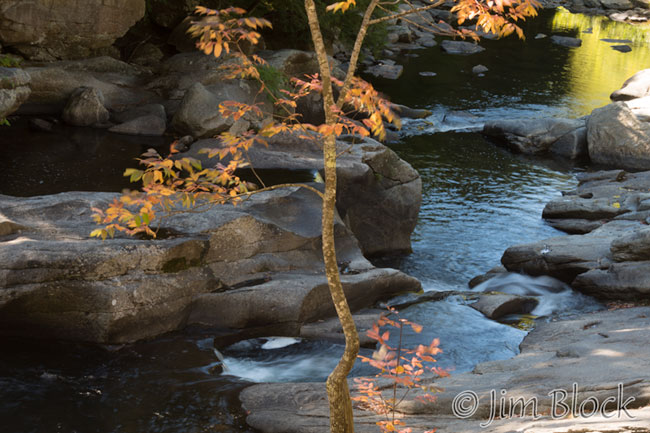 While I've gotten photos I like better at Pollard Mill Falls including one that will be on a magazine cover next summer, this image illustrates getting something from next to nothing.
I made three exposures using a tripod but breaking most of the other "rules".  I shot Aperture Priority rather than Manual Exposure, and used Auto White Balance. The three individual images I got are shown here. But there is hope in situations like this if the right things are done.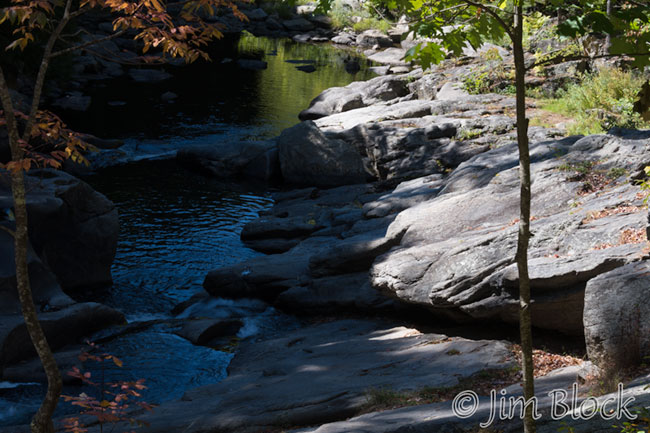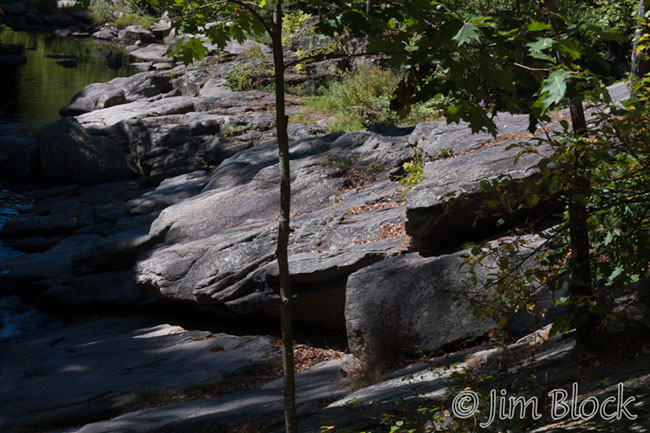 You can see that if I exposed the two lower images the same as the top one, the rocks to the right would be completely blown out (overexposed).
I shot these three images in raw, of course, so each has considerable dynamic range that can be extracted. I opened all three together in Adobe Camera Raw and set a white balance that is the same for all and a bit on the warm (yellow) side. I then adjusted the Highlights (normally turned down considerably) and Shadows (normally up considerably), and the Exposure and Blacks to get a balanced exposure with black almost clipped in each image. The three images now more closely matched each other. Photomerge in Photoshop took care of any residual exposure smoothing that was needed.
That's all there is to it. However, if you want more, you can read a much longer explanation of this technique HERE.