The 10th Experimental Balloon and Airship Meet was held May 15-17, 2015 at the Post Mills Airport in Vermont. The event, which was open without charge to participants and spectators, is organized, managed, and graciously hosted by veteran balloonist and balloon designer, Brian Boland. This year nearly 40 balloons lifted off from the single grassy runway.

The event drew many photographers. It is hard to resist photographing colorful balloons, especially after a cold, black-and-white winter.

Two of my good friends agreed to be the chase car team for Leo Burman and Danielle Francoeur from Montreal. Then, at the very last minute Leo decided this plan might not work that well and offered his place in the balloon to Sally.  Here he is making the offer. Sally seemed both pleased and apprehensive about her first balloon ride.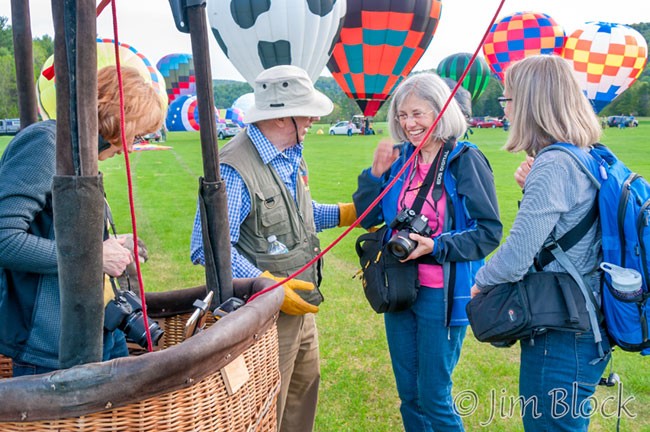 The lift-off is seen on the left side of the photo below.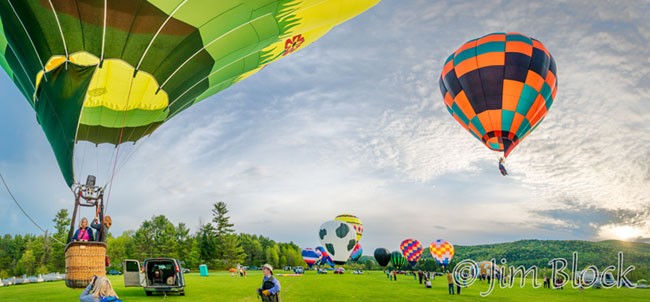 Here is a short slide show of Sally's ride. As was said many years ago, "Ride Sally Ride". I wonder how many remember that reference to the first American woman in space who rode on the second flight of the space shuttle Challenger in 1983. Talk about Experimental Aircrafts!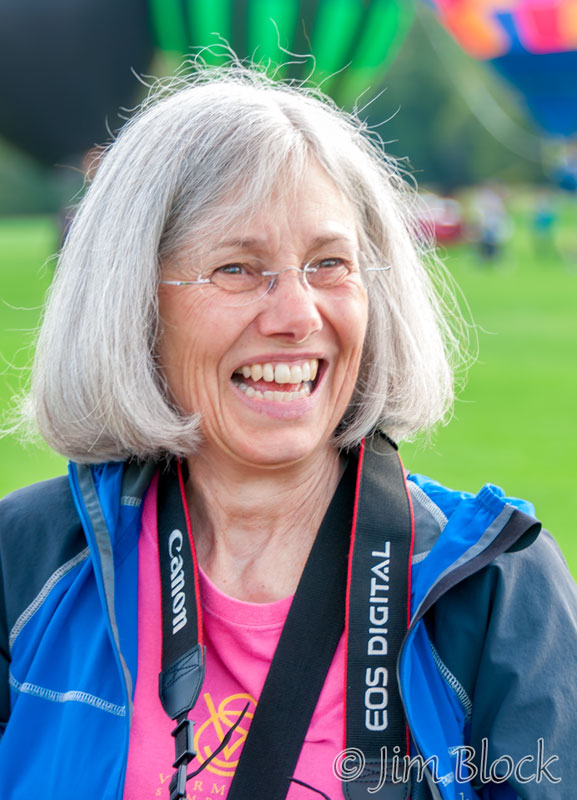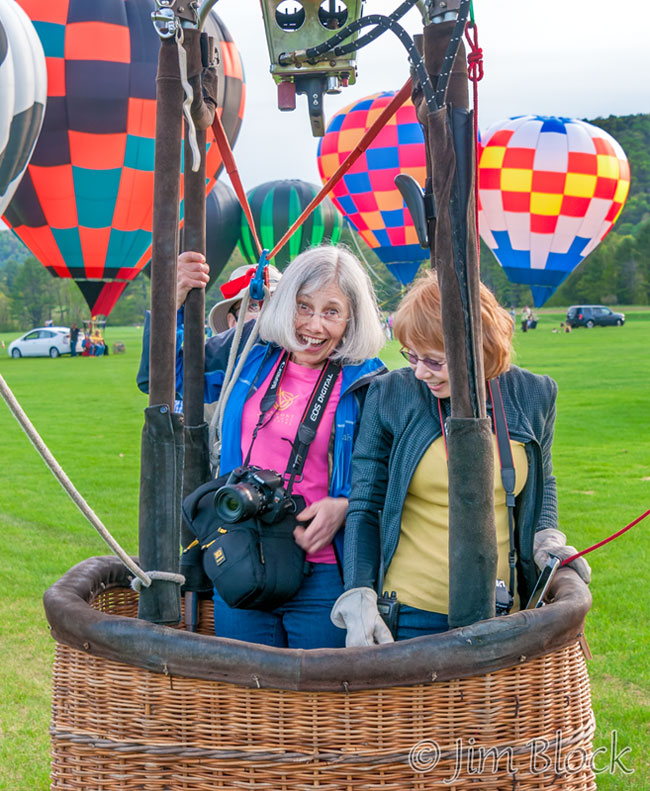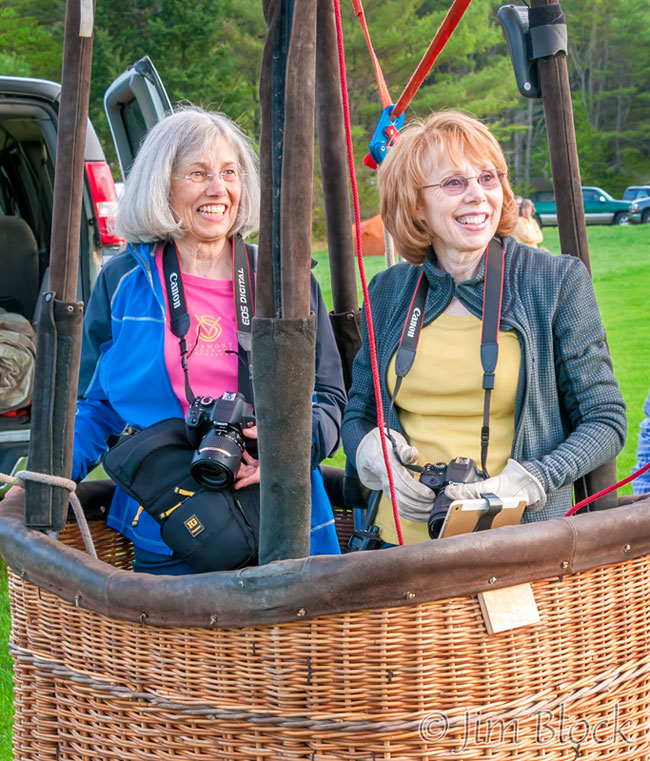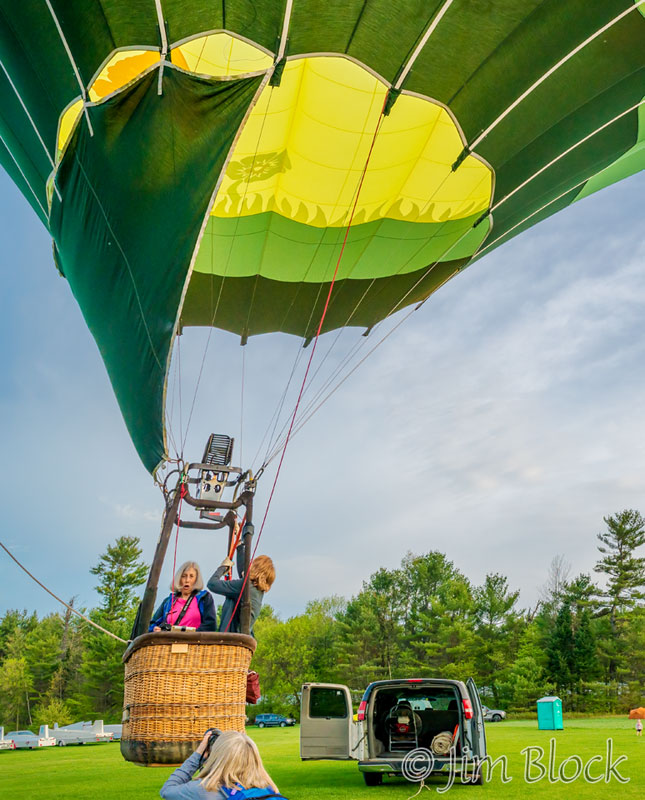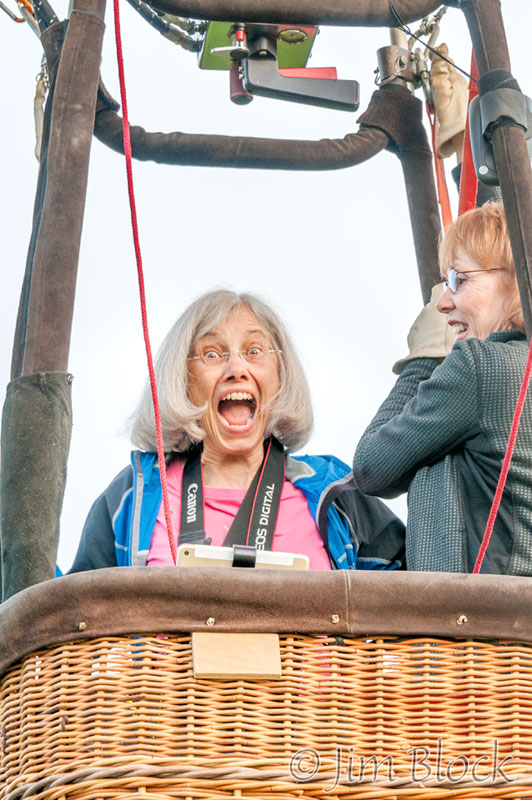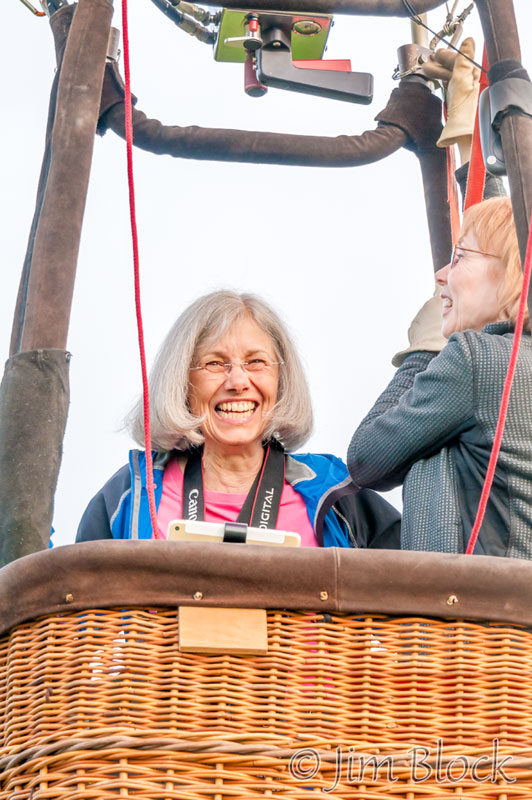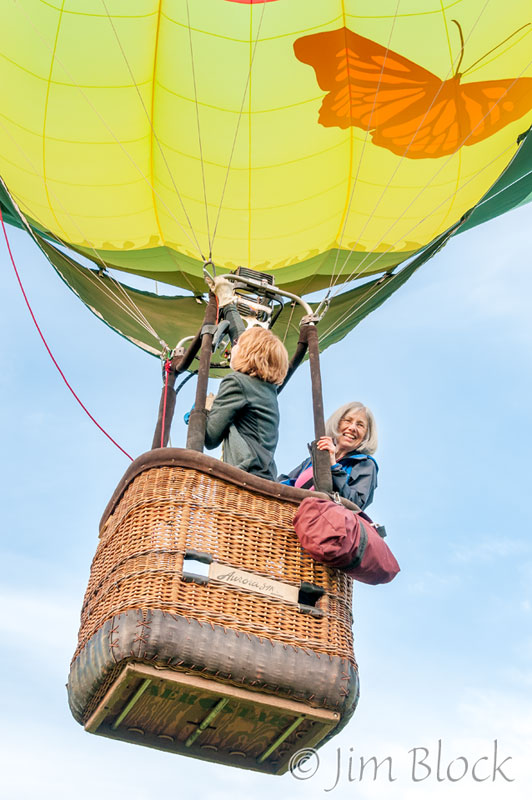 The light breeze of Friday evening carried the balloons to the north. One launched early then suddenly the sky was filled with balloons. Below is a view looking toward the south end of the airport at 7:14 pm.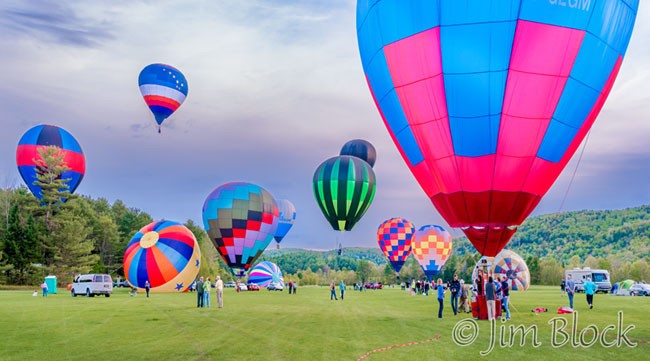 Below is a slide show of photos from Friday evening.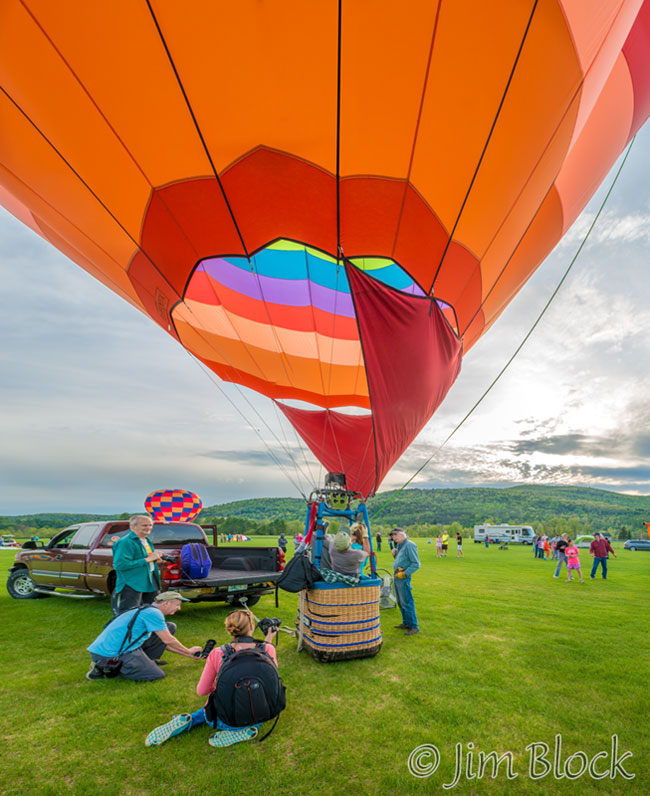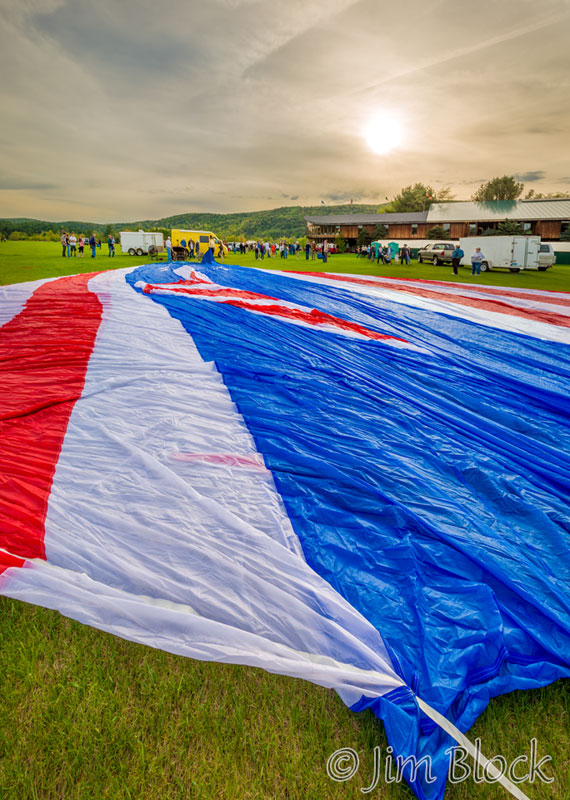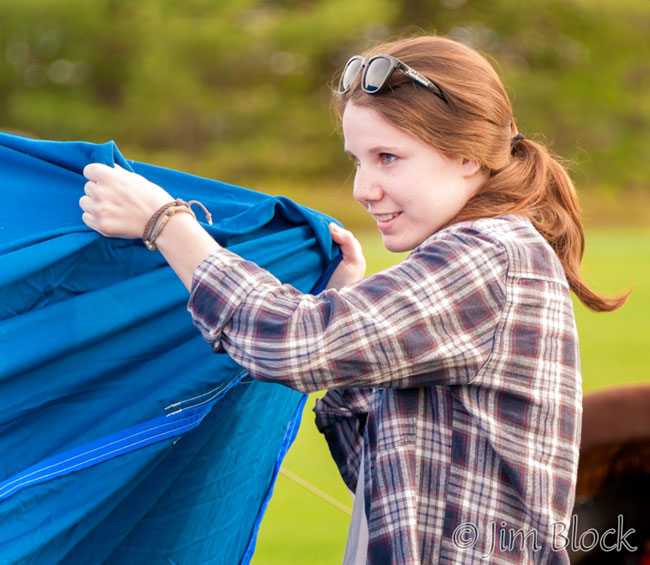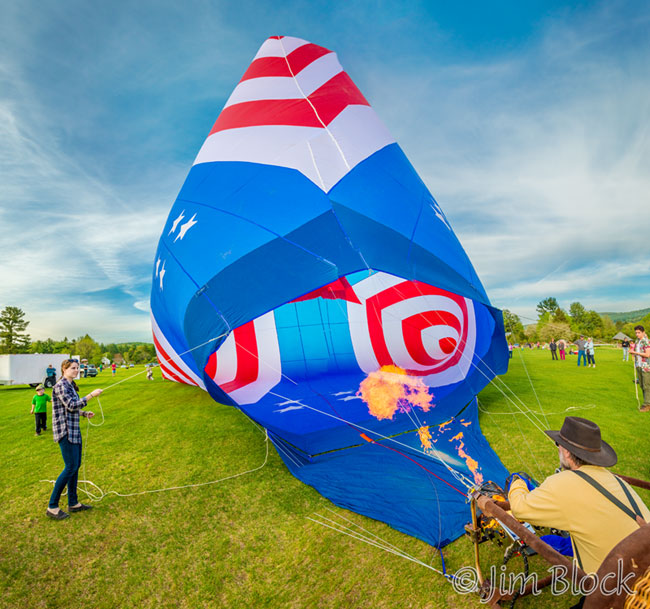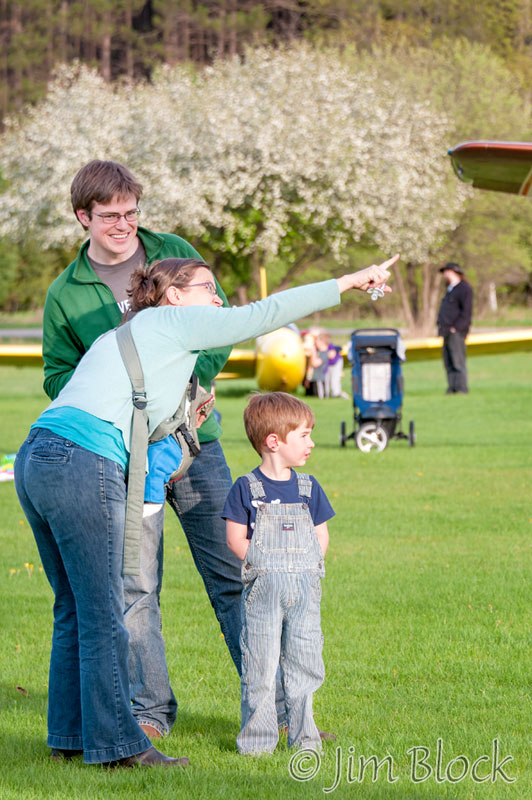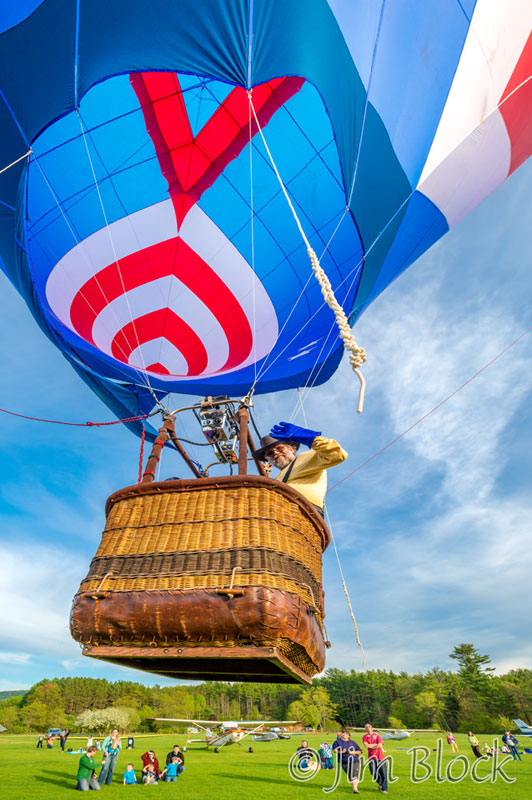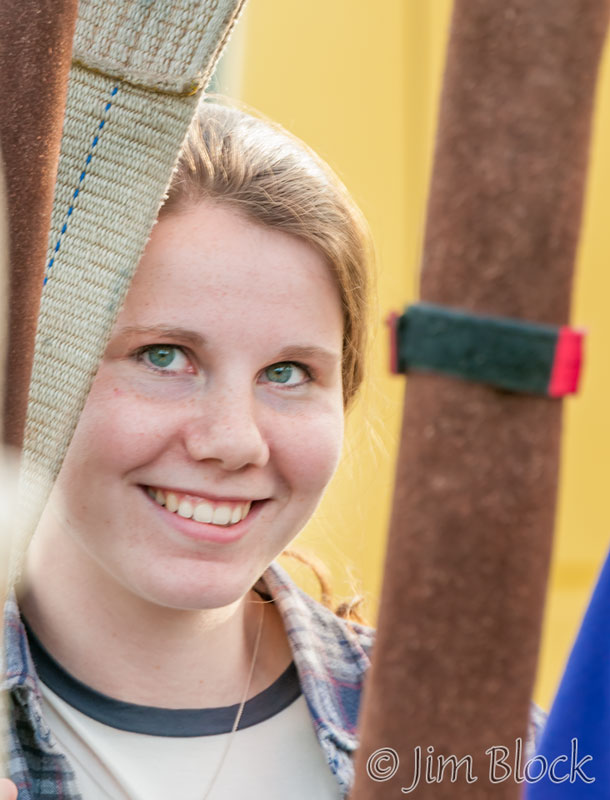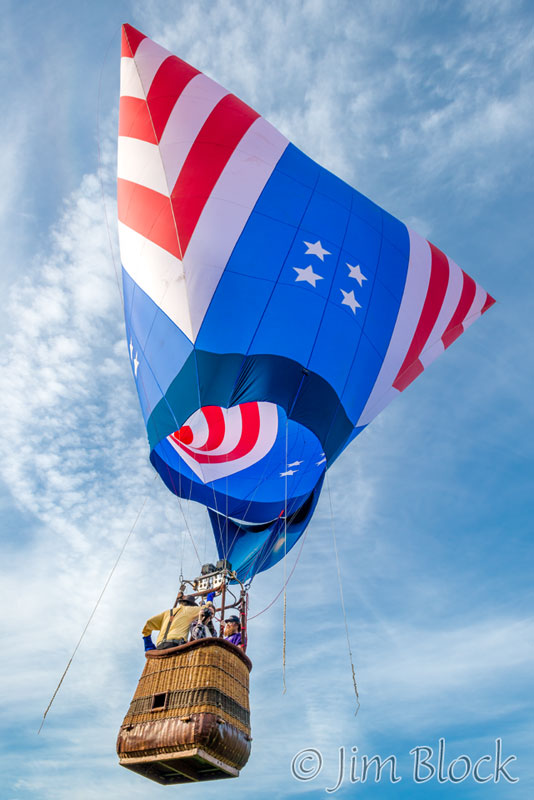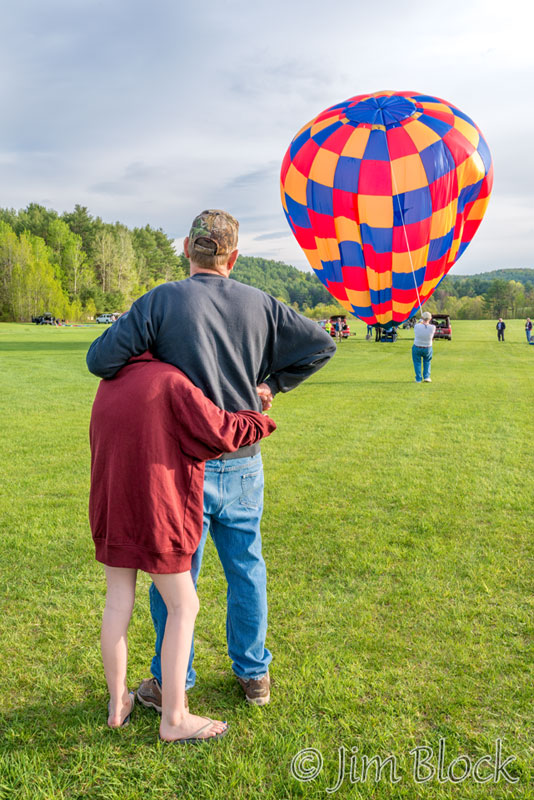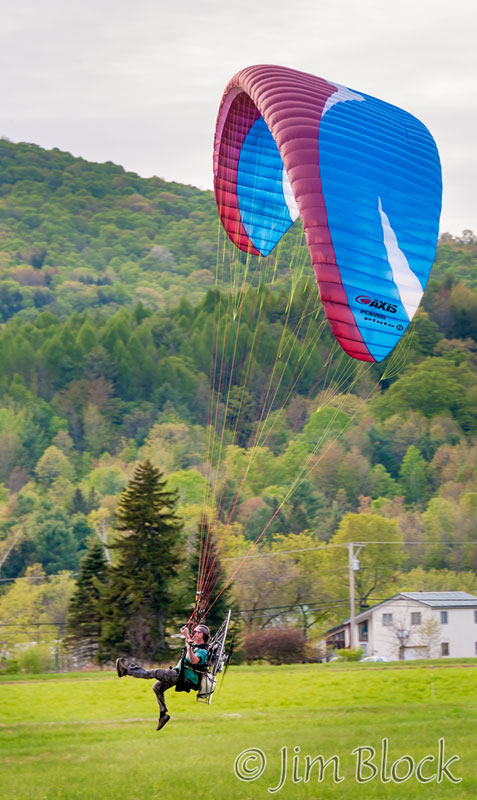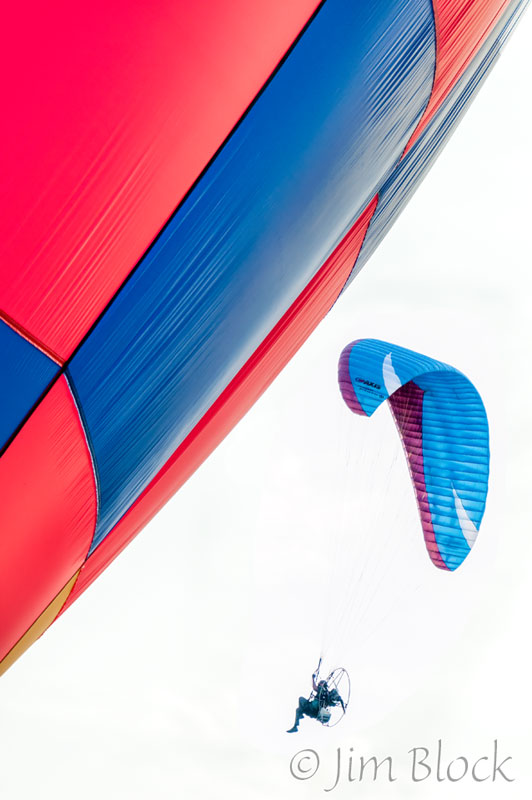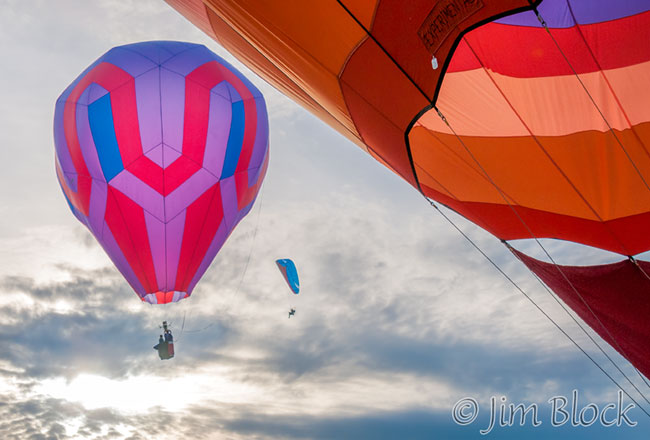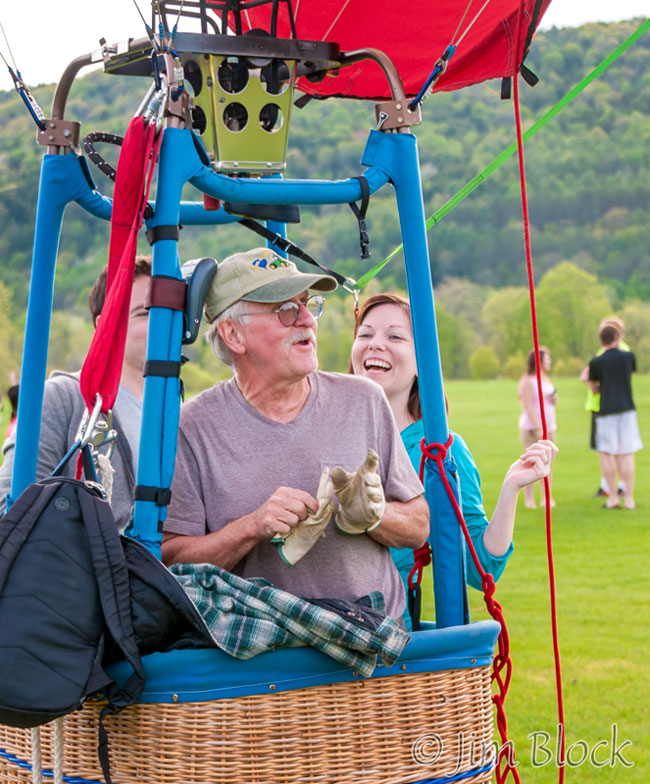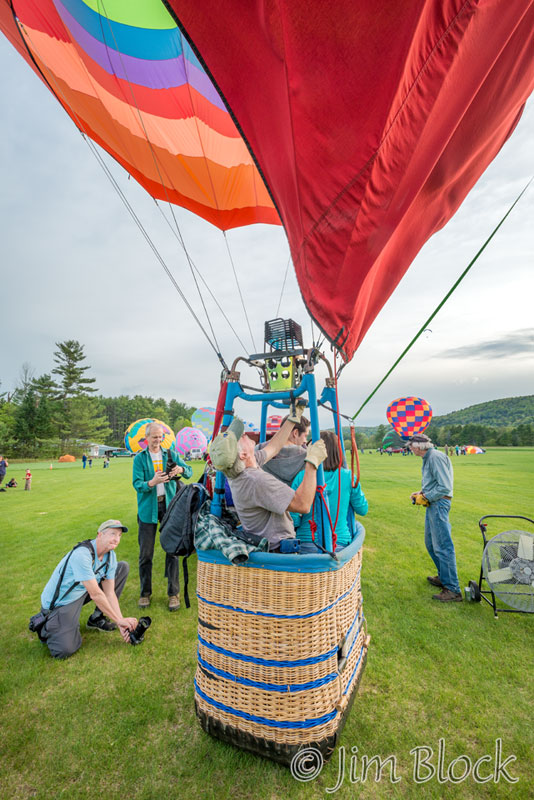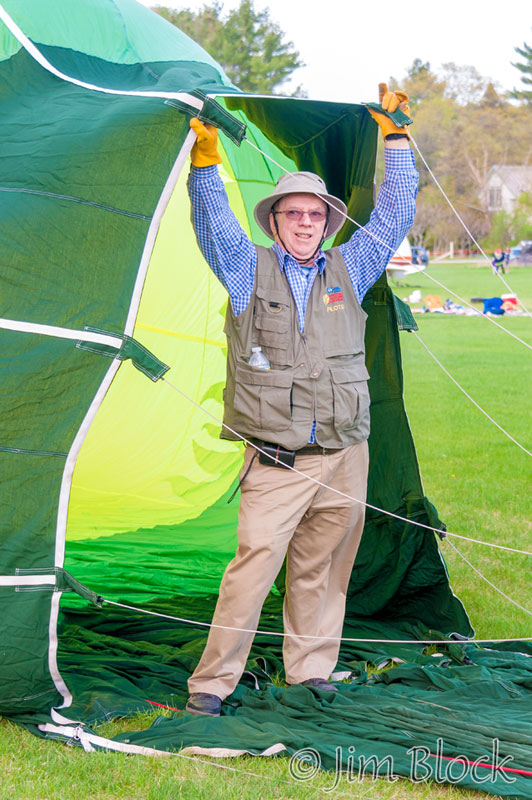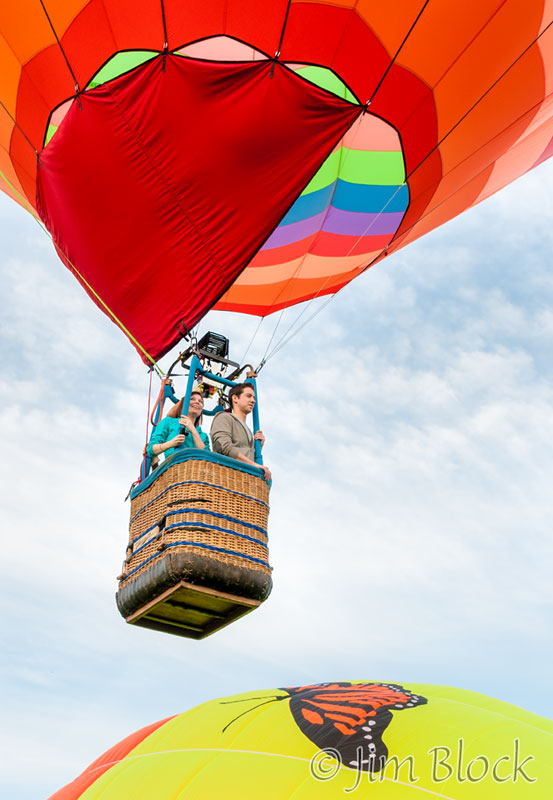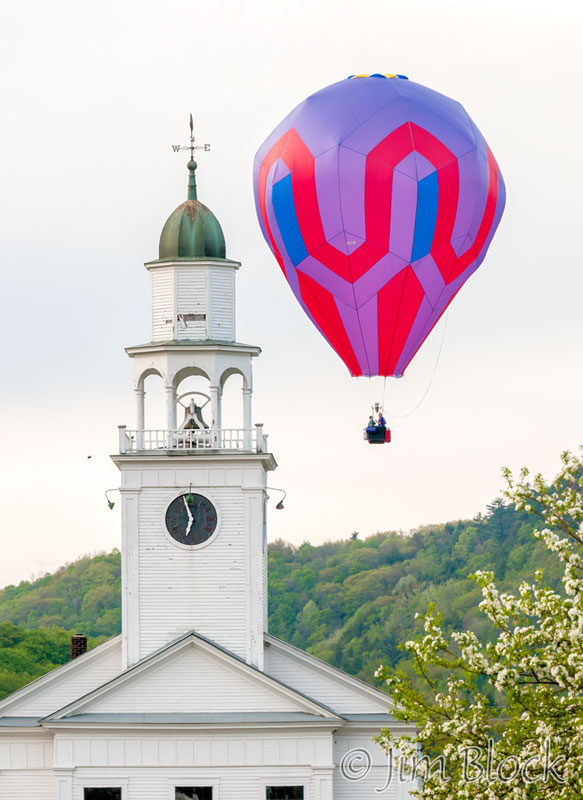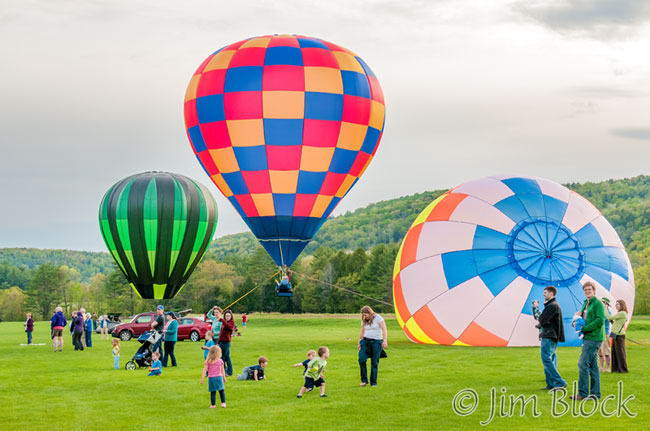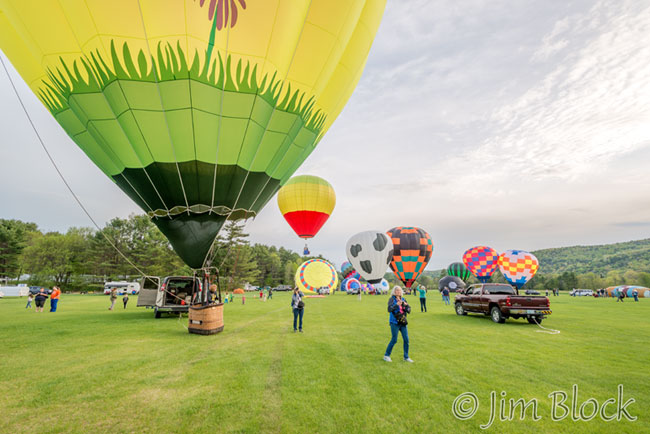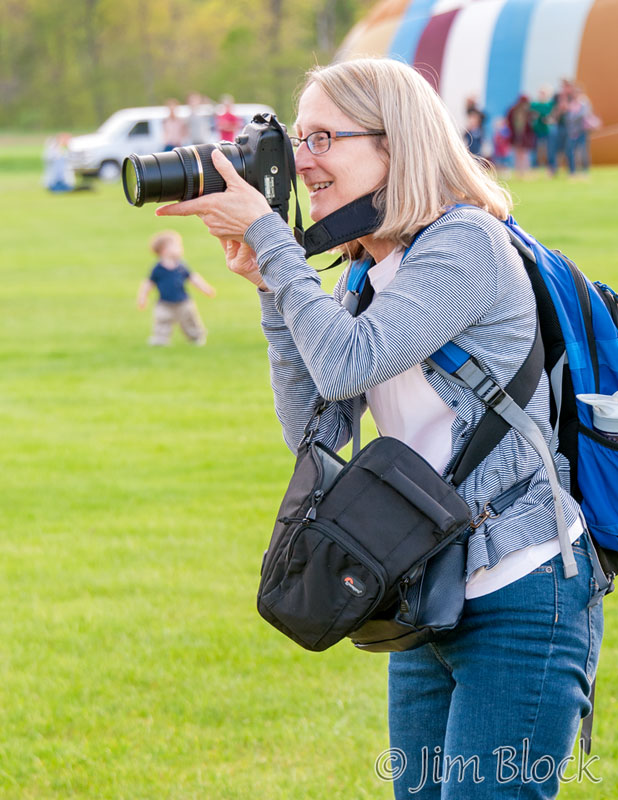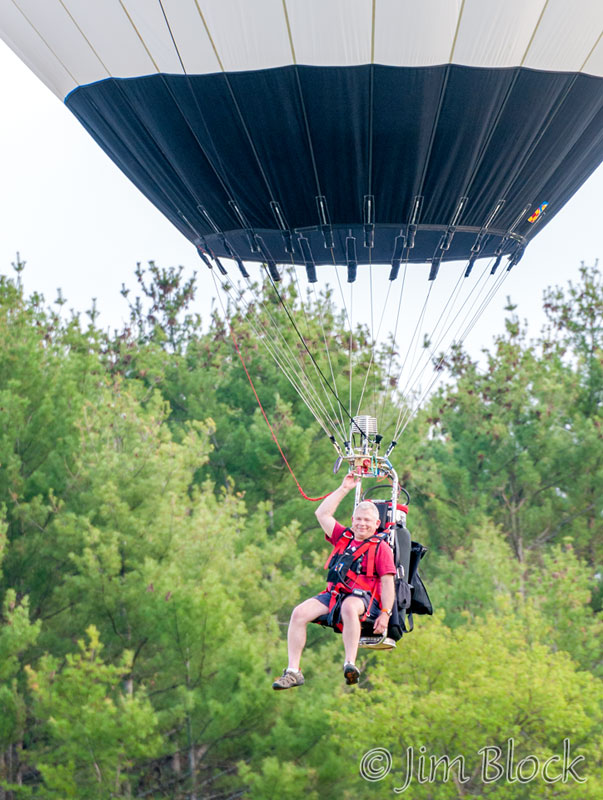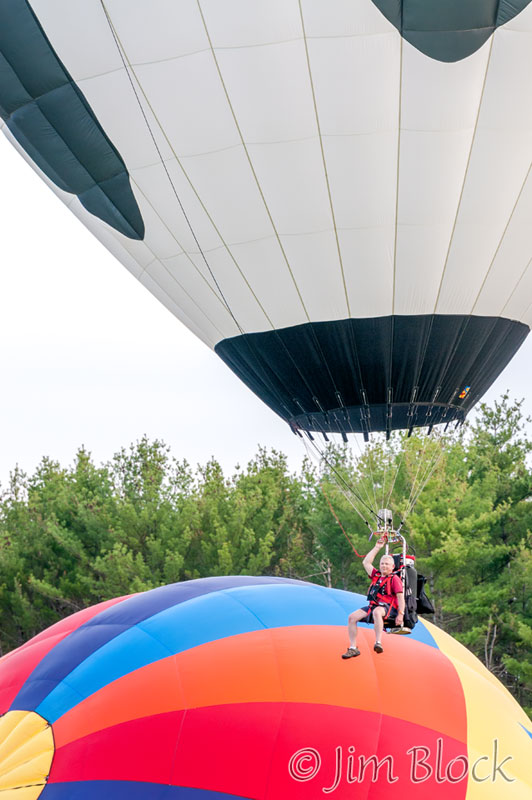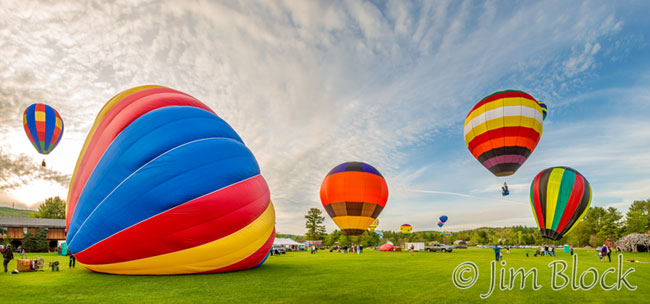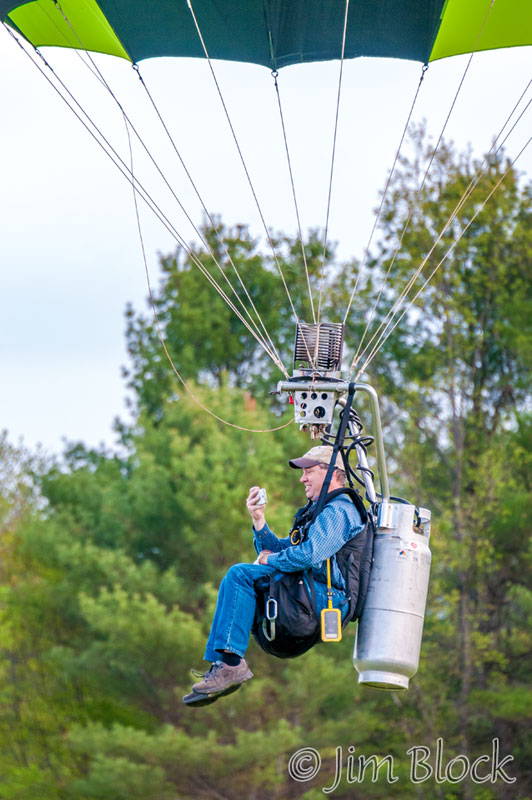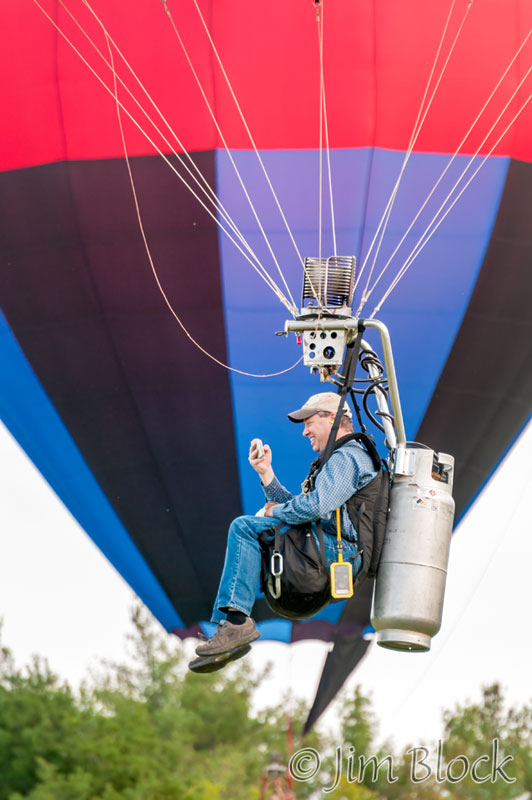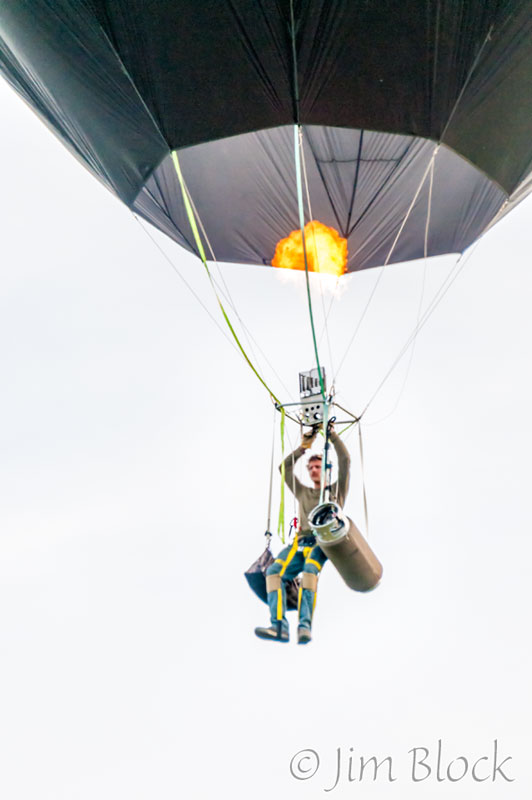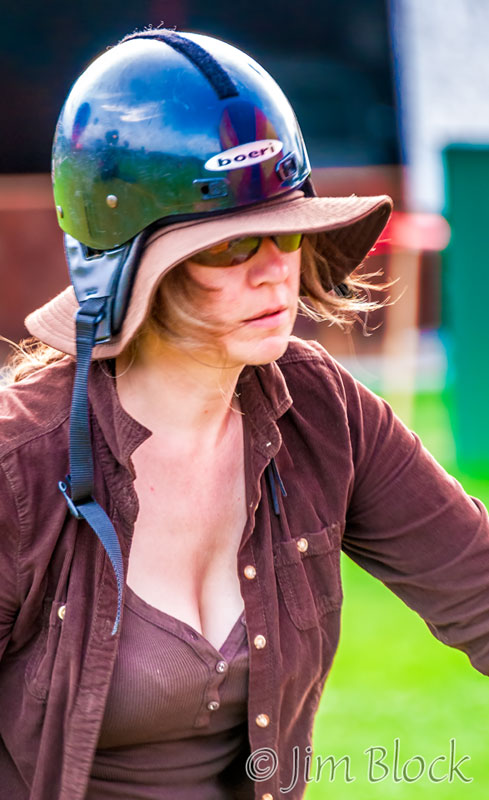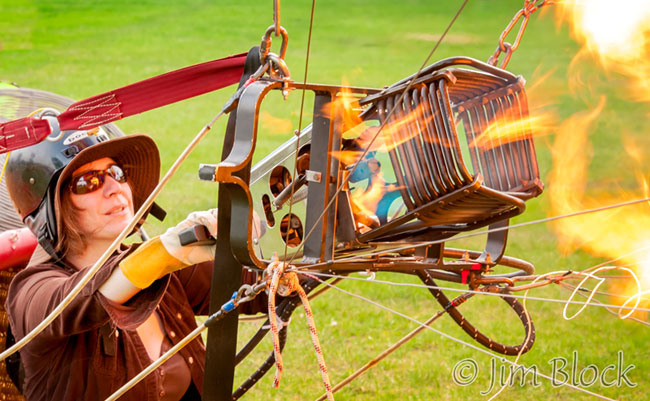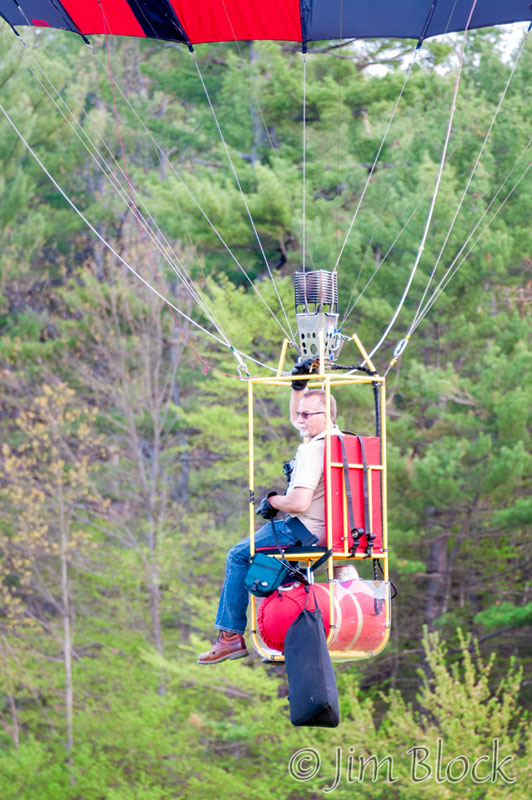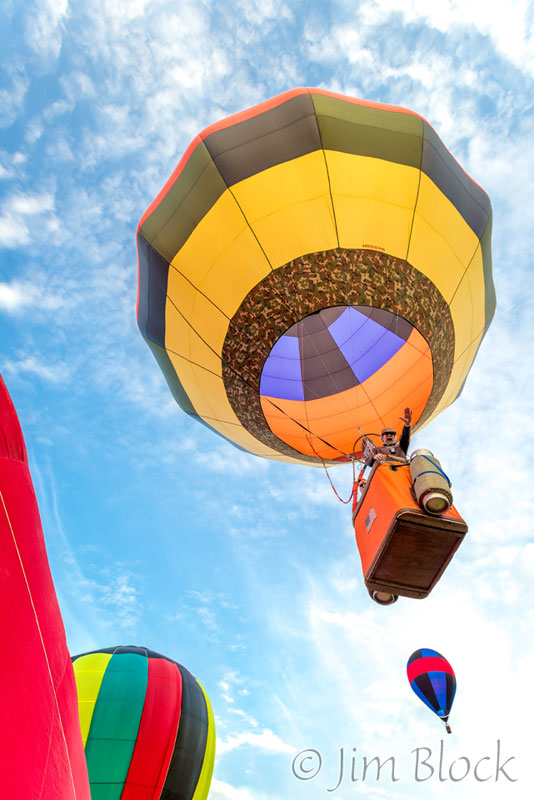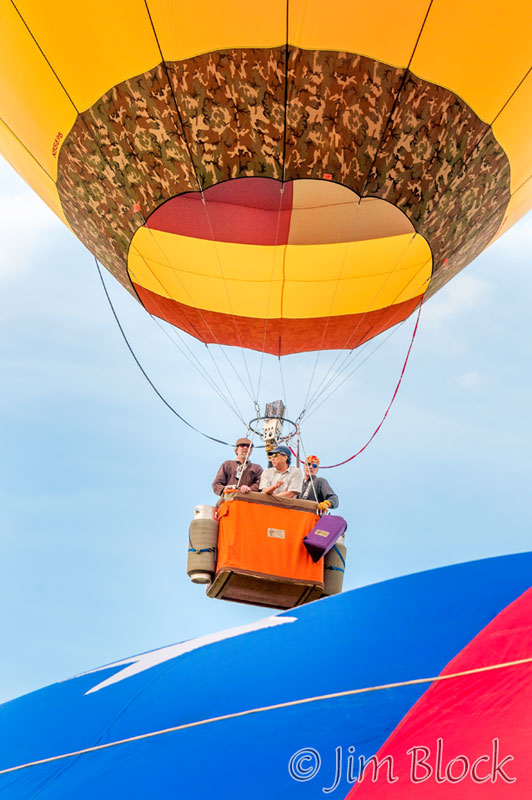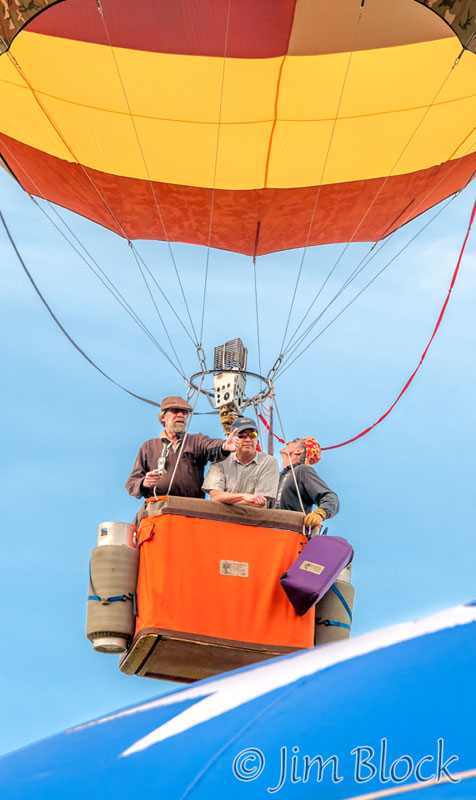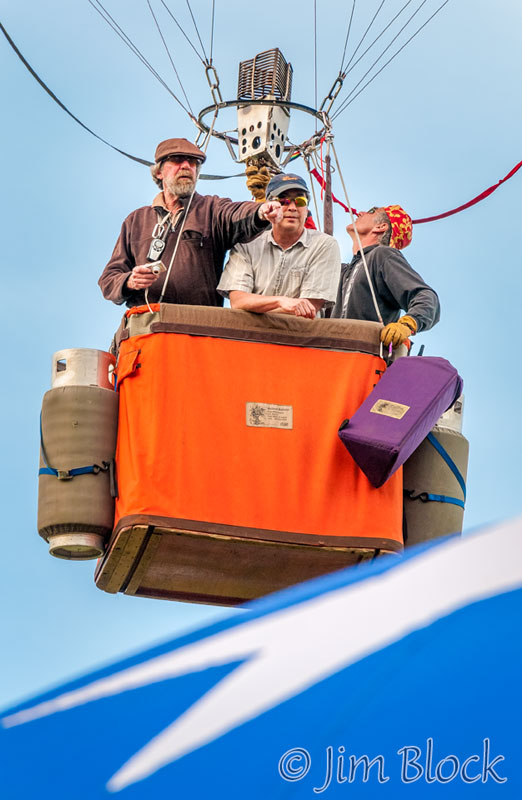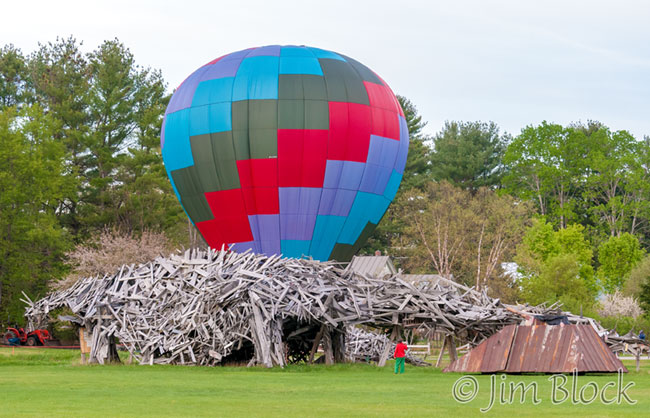 Sunday morning came with a bit of light fog. It made for a nice,  though less than dramatic, sunrise and some soft light on the balloons on the south end of the runway.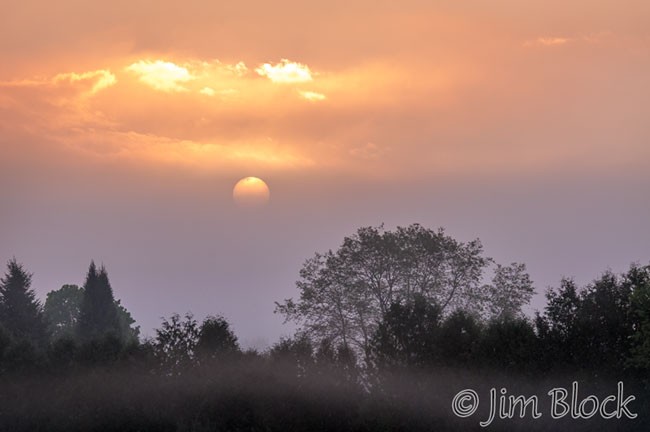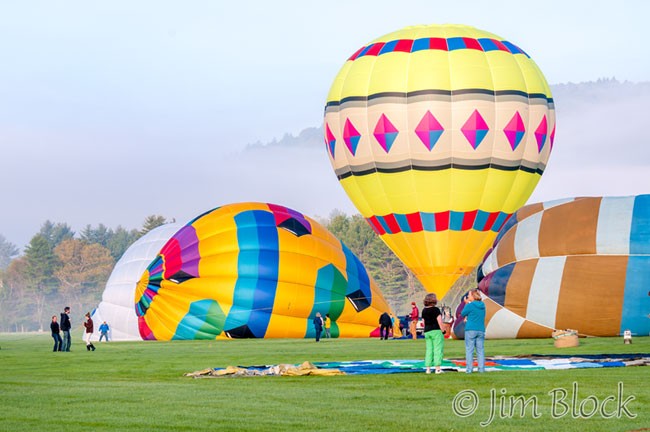 Meanwhile Brian was preparing to launch the balloon he first flew in New York in 1971.  As he stated, modern balloons have an opening at their top with a parachute-like seal covering the opening until the balloonist wants to descend. But back then, any opening at the top of the balloon scared Brian. So he designed a balloon that could be deflated by turning it upside down, so the basket-less balloon would not drift off into the distance.
Here is Brian inflating his classic balloon and going for short ride.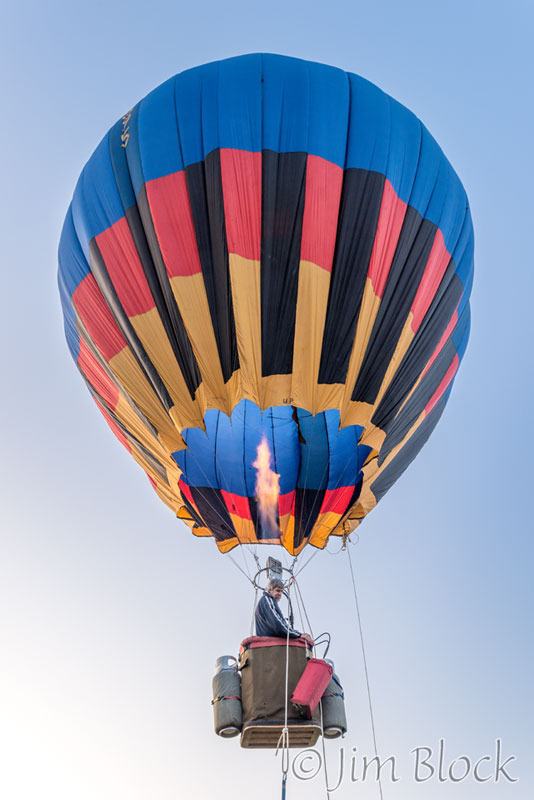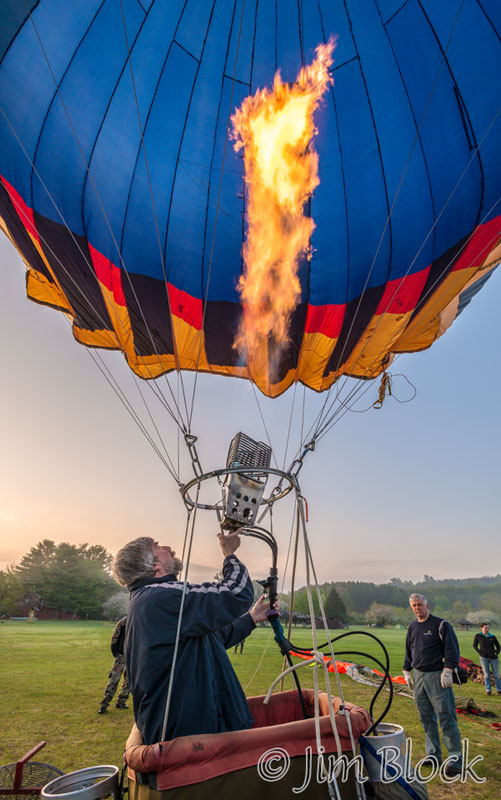 The slide show below shows the balloon being deflated by inversion after the basket is removed.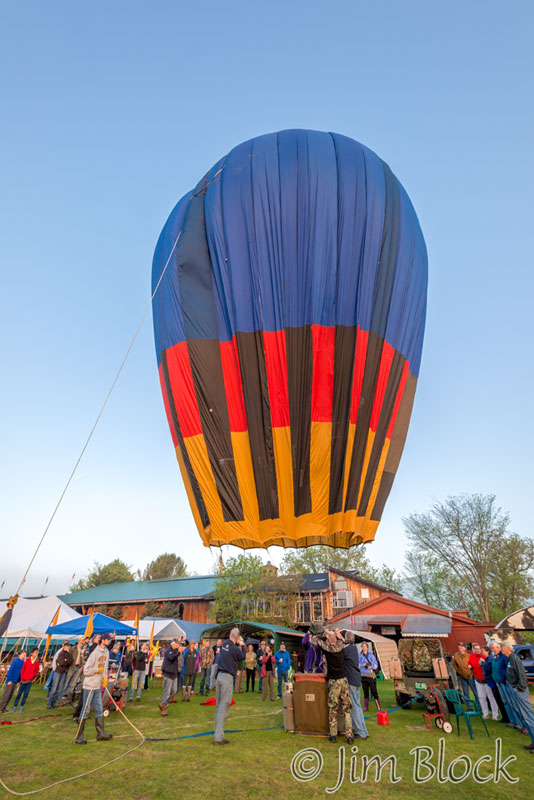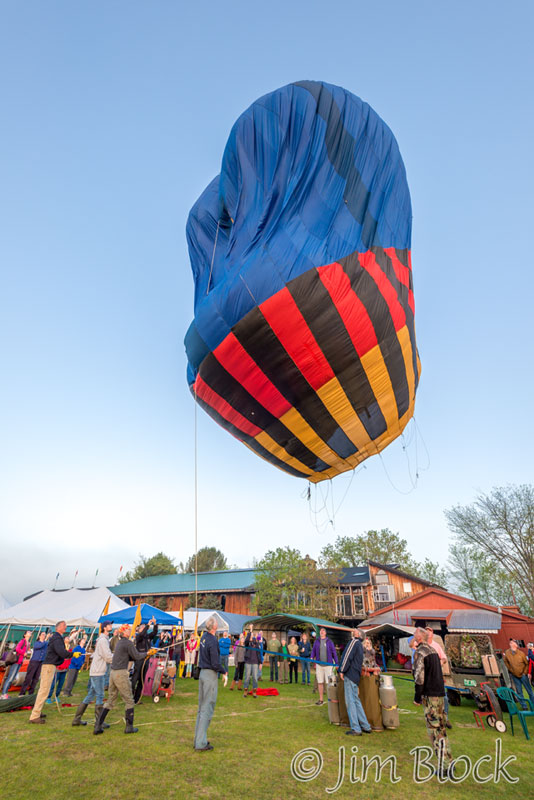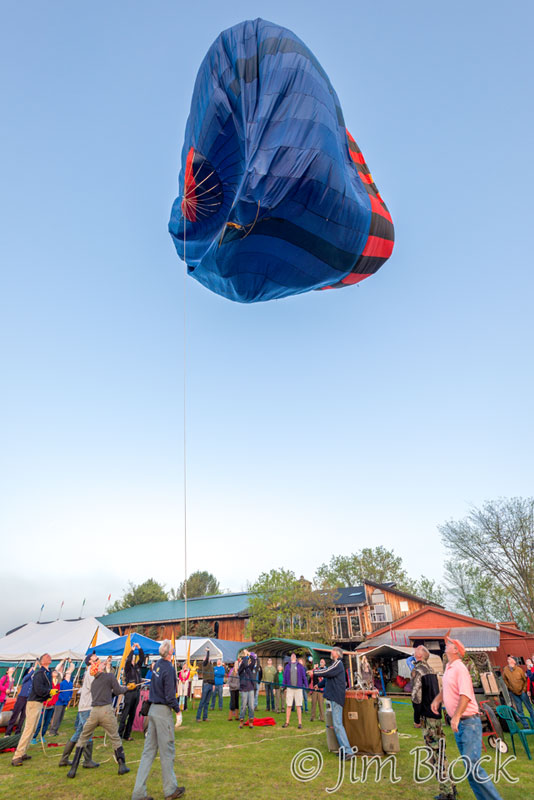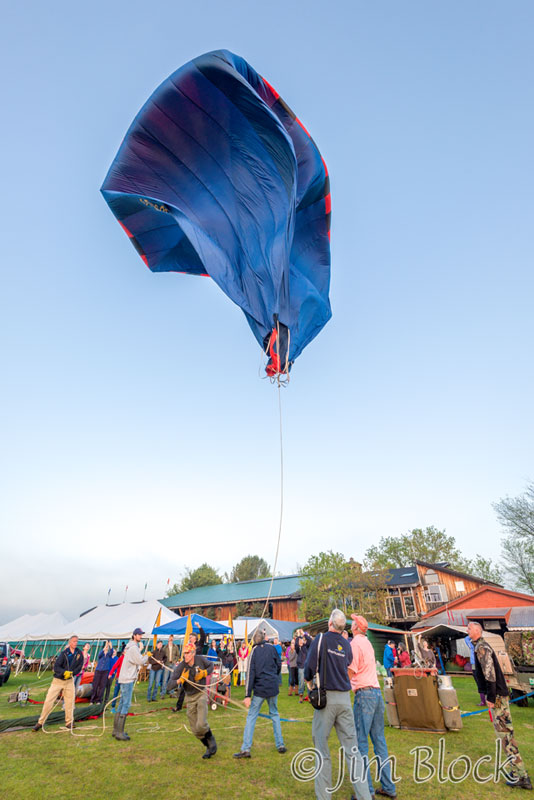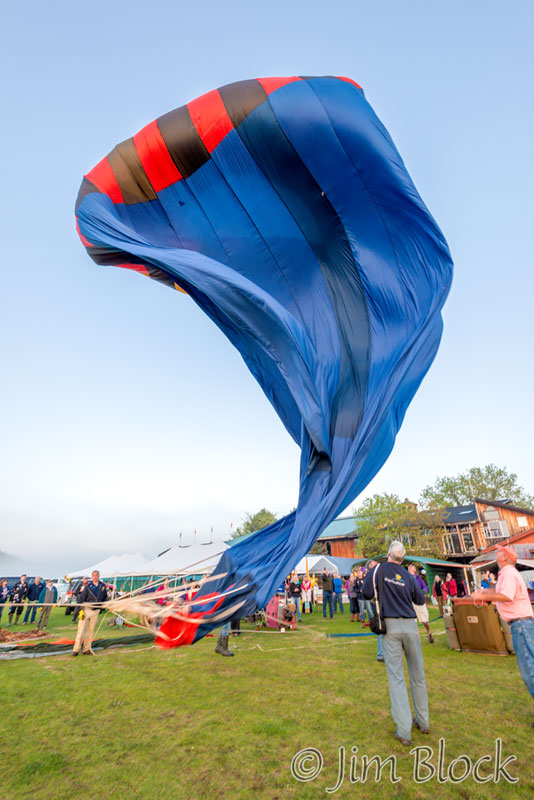 But Brian still had more tricks up his sleeve and more experimental balloons to fly. Would you believe a balloon shaped a bit like a wingless airplane travelling not on the whims of the wind but steered by a propeller? Here is Brian with the prop attached to his basket, and also after he is airborne but before he started the propeller spinning.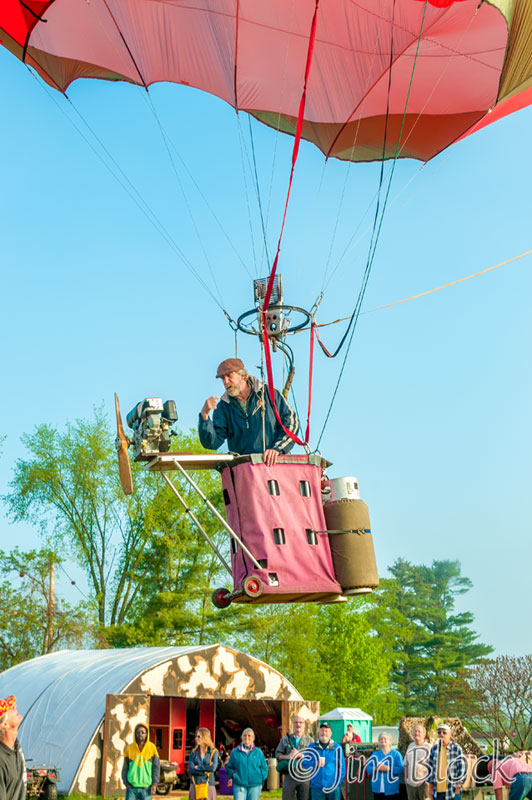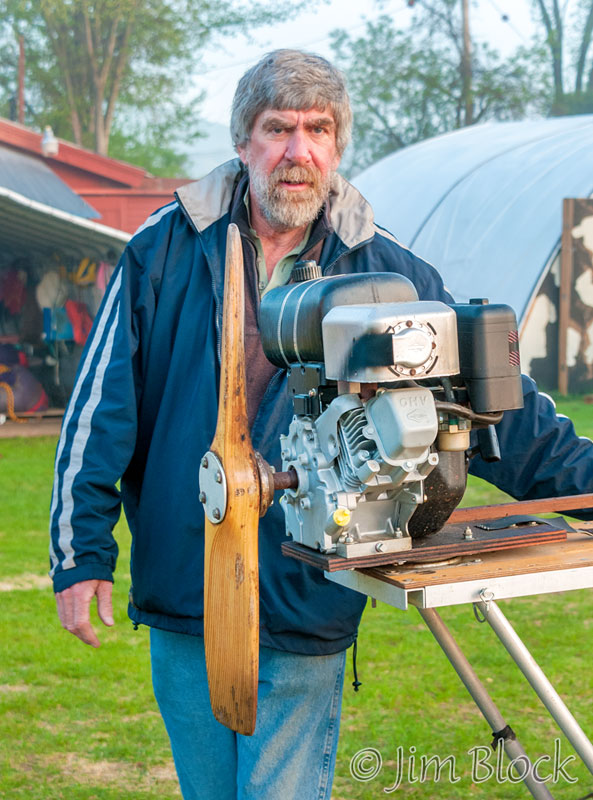 Brian cruised around the airport while other balloonists were going basically nowhere due to the almost complete absence of even a light breeze Sunday morning. Later in the week the wind would pick up and blow with a ferocity that would have made any ballooning impossible. Sometimes event organizers get really lucky. Here is a slide show of Brian and his propeller-driven balloon.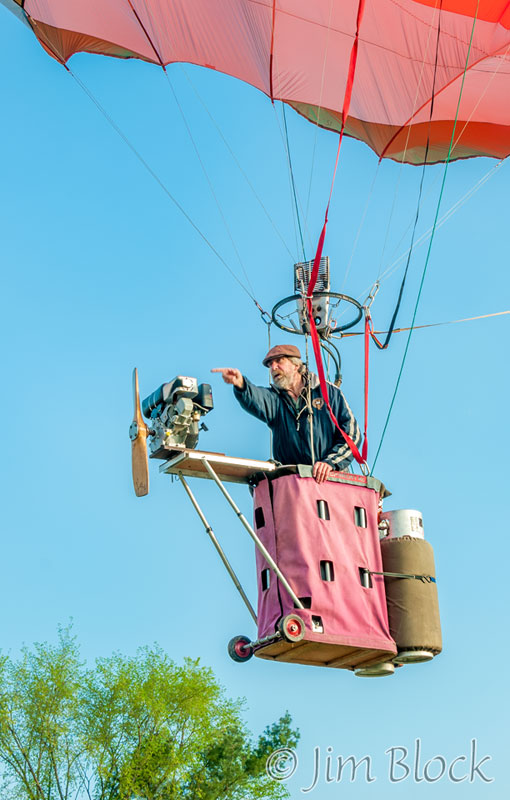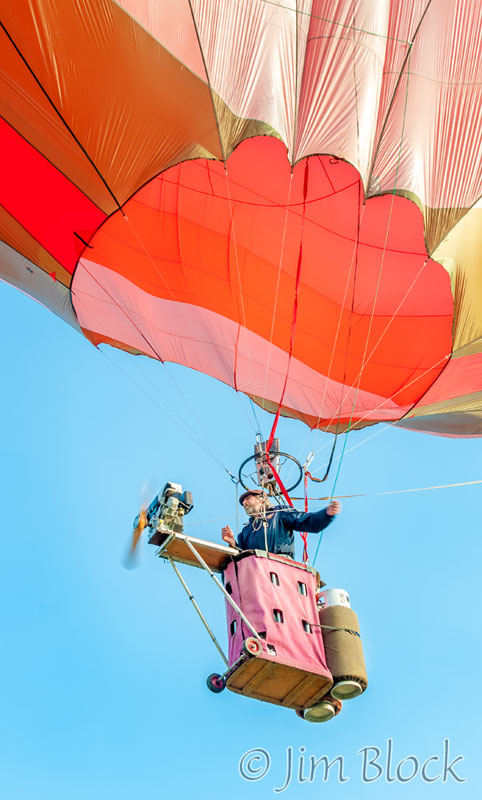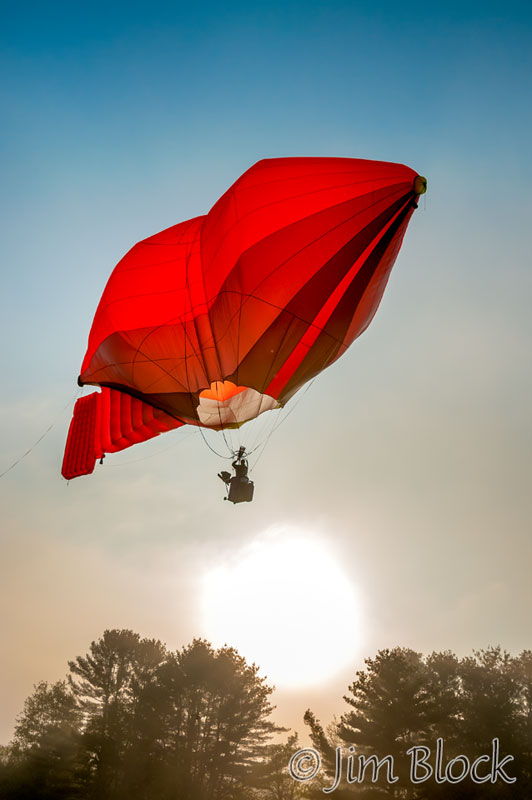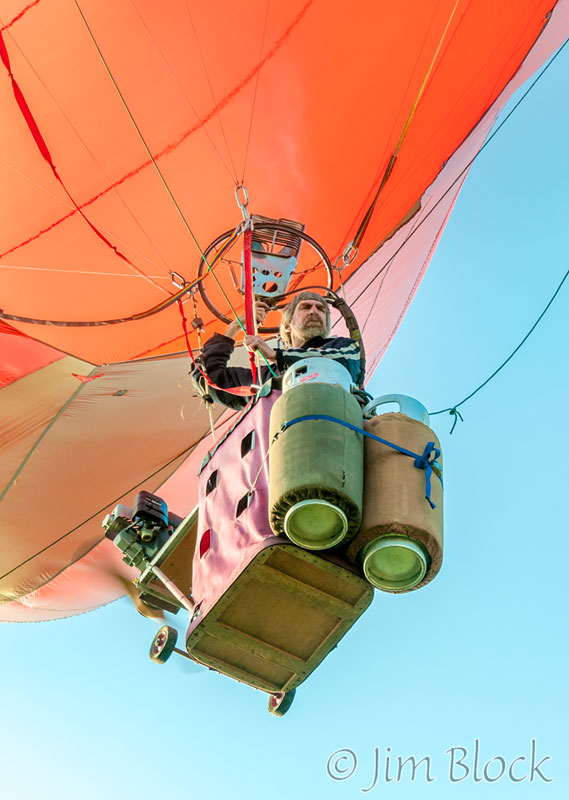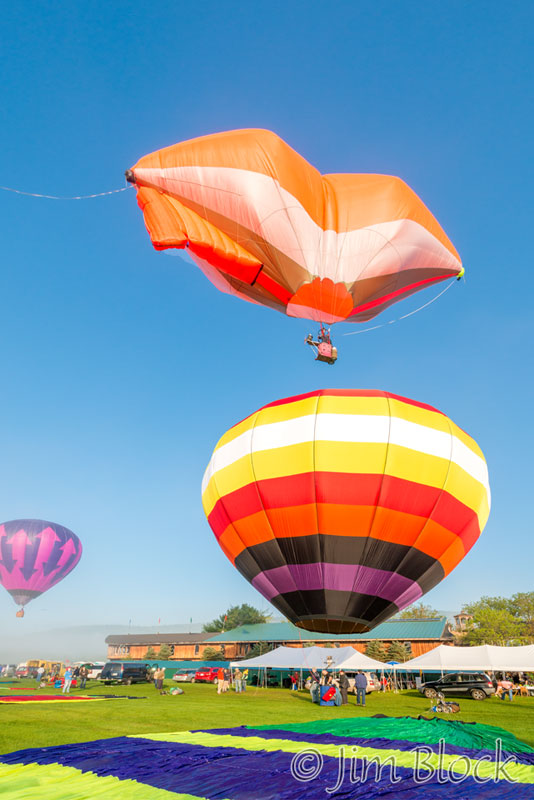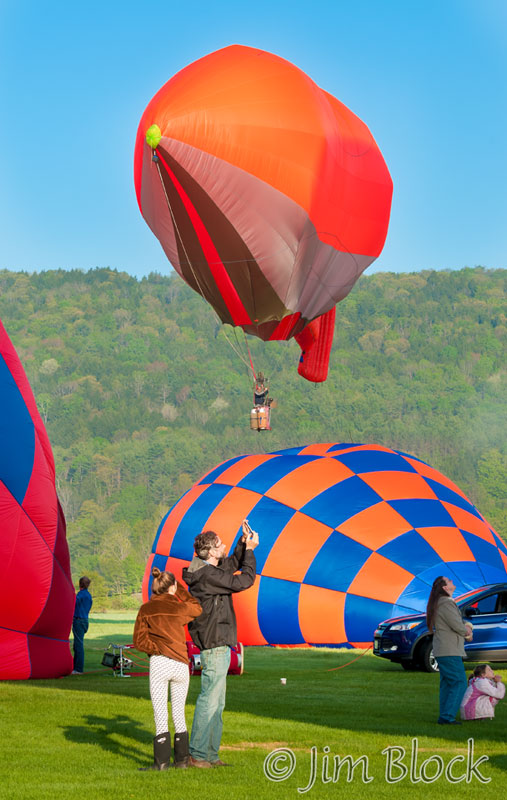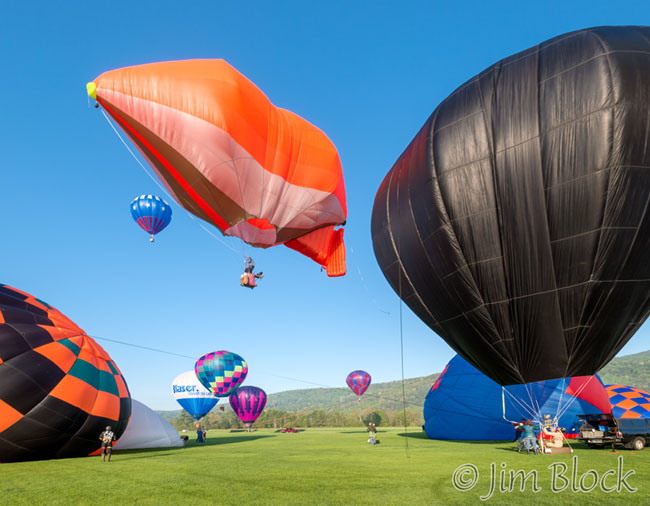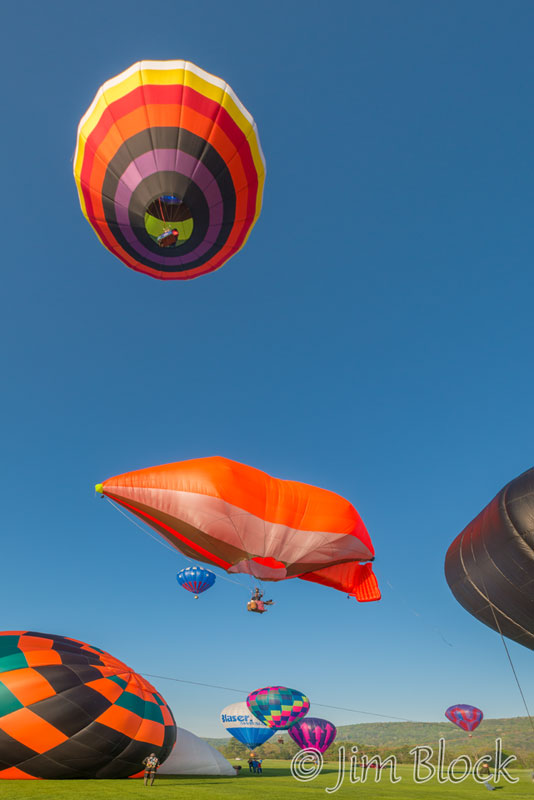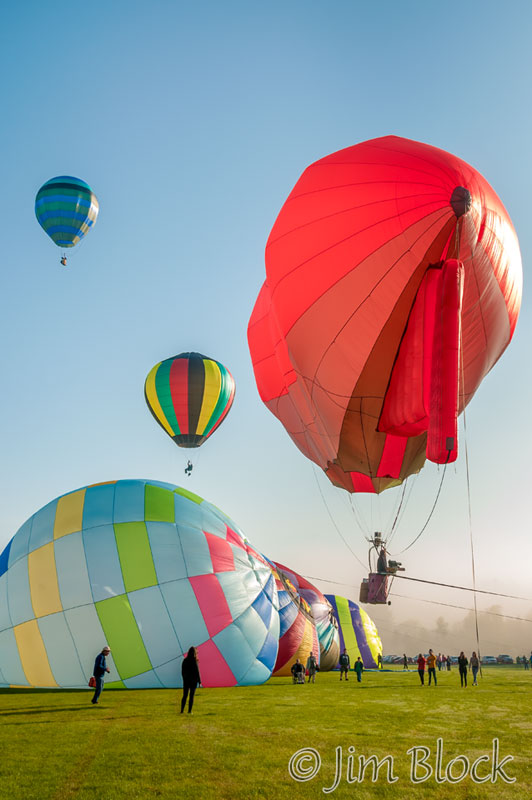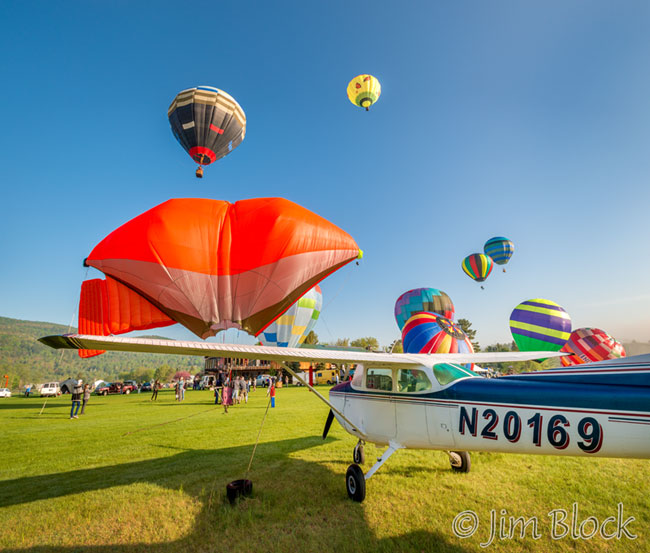 Spectators enjoyed the show.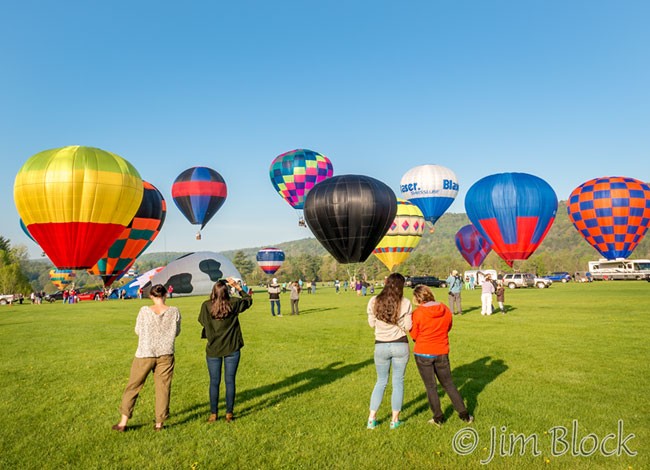 Some balloons had only a seat for a basket.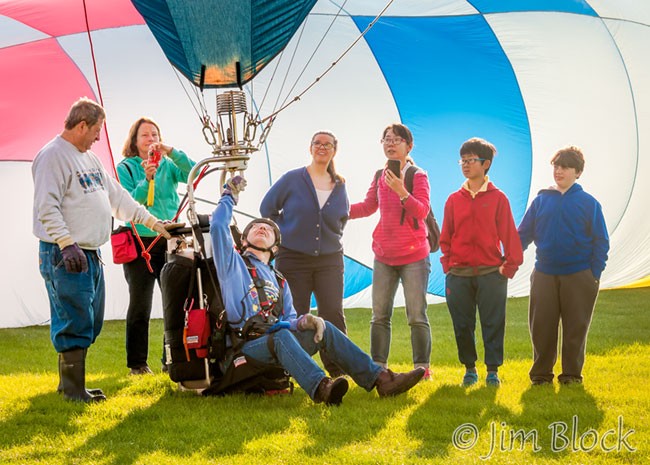 Some balloons had less than even a seat for a basket.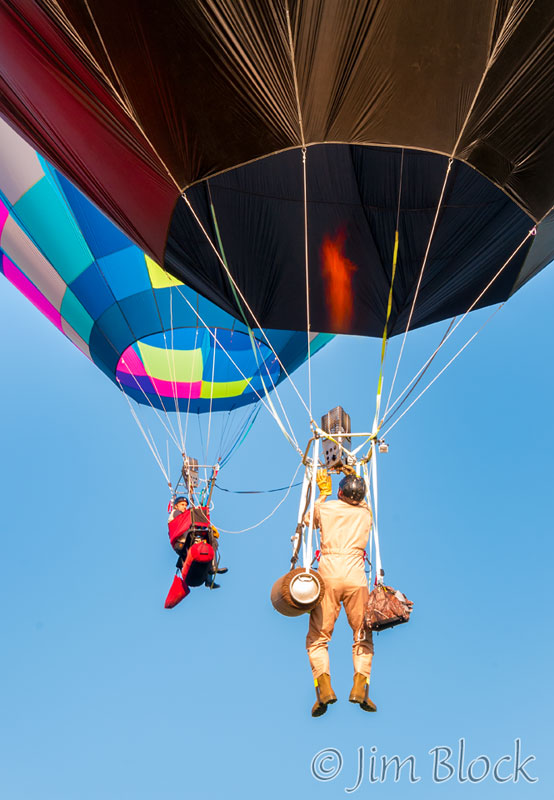 The lack of wind made it a great morning for photographers — the balloons stayed close so they could be photographed in many configurations.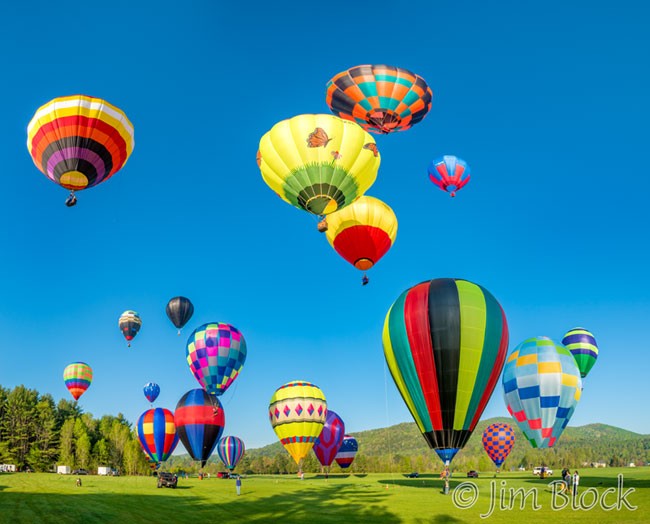 Young children very much enjoyed the show.  All were very grateful to Brian and Tina, seen here, for staging such a marvelous event.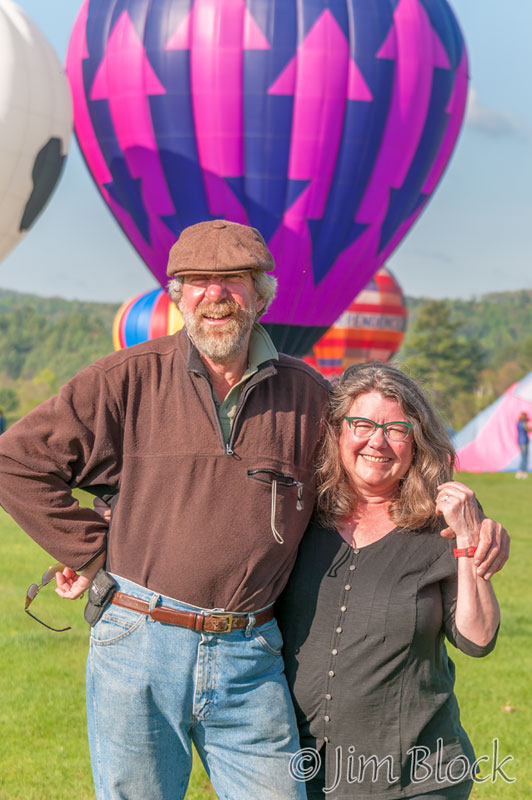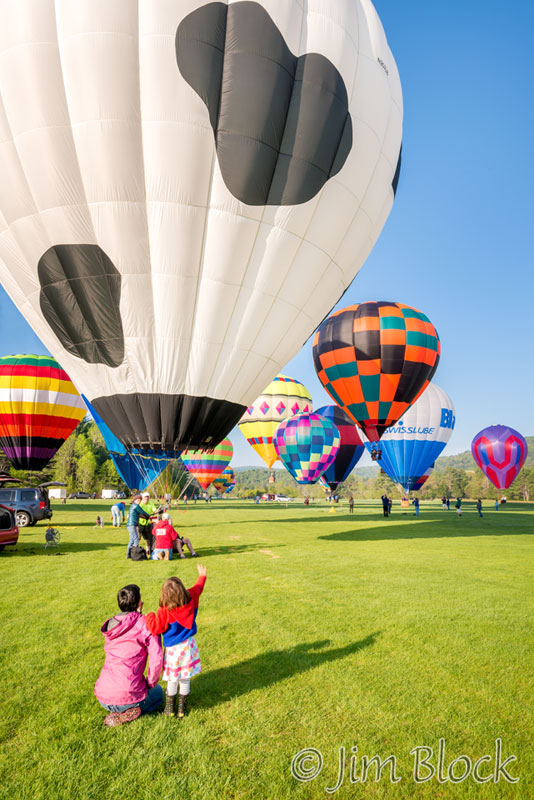 Below is a slide show of other photos from Sunday morning. It sure was a great balloon event. Thank you Brian.
If you would like to see photos of Brian's Museum and the 2014 Experimental Balloon Meet, please click HERE.
You can see photos from Brian's flight when he surpassed 10,000 hour aloft by clicking HERE.