Crossing Lake Sunapee from Great Island heading to Burkehaven Harbor for a short bike ride, I was treated to a very nice sunrise through thin clouds yesterday. I made three quick photos from my moving boat and with some effort combined them into a panoramic image. The colors in the photo here are likely more intense than they really were, but perception is in the eye and mind of the viewer.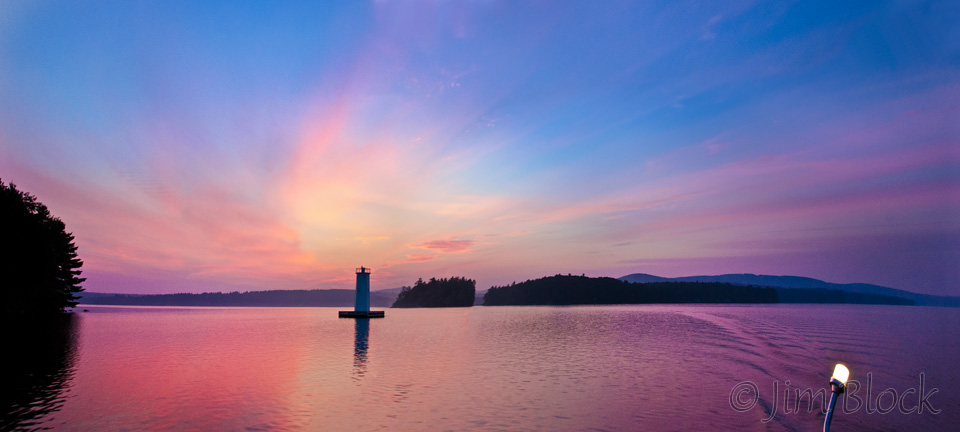 I have intentionally shown the photo larger that I normally would. You can still click the links that appear over the image to get to the individual pages.
My bike ride was a hilly 40 mile loop through New London, Sutton, and Newbury. I did the long Chalk Pond hill for the first time. This was also my first ride with aerobars, which I adjusted several times to work toward the right fit. Early in the season a 40 mile ride was long; now it is "short". Perspectives change.